Travel in Japan
Pictures and stories from three trips to Japan
I've only been to the Land of the Rising Sun three times on business trips, and on every one of them I had very little time to look around.
It was only on the most recent visit that I had a digital camera, my first, which I had just purchased the week before.
So, let's visit Japan!
Start at the beginning or jump to a topic.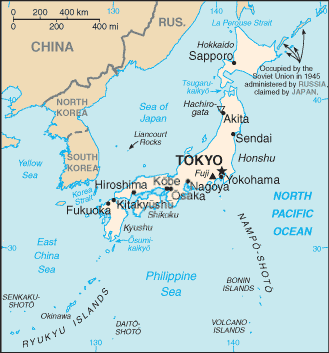 In Japan, bright colors are preferred!
International Travel Recommendations