Colors in HTML with CSS
Control Colors with Cascading Style Sheets (CSS)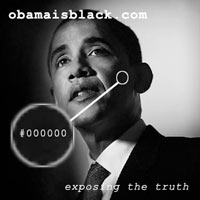 Colors can be set by name, but this relies on browsers supporting the same set of color names. And it requires you to know the specific names, which is no big deal if you only use a few bright colors but it is a hassle if you want subtle colors on your web pages.
It's just as easy and far safer to specify colors by hexadecimal (base 16) descriptions. #000000 and #000 are black, #FF0000 and #F00 are red, #FFFF00 and #FF0 are yellow, #FF00FF and #F0F are magenta, and so on.
Find the operating system color definitions
Let's build a table using the standard X graphical display system colors. Linux, OpenBSD and Solaris store the standard X11 color definitions in slightly different places, but we can find it easily enough. Look for a file named rgb.txt somewhere under /usr.

Linux% find /usr -name rgb.txt
/usr/share/X11/rgb.txt

FreeBSD% find /usr -name rgb.txt
/usr/lib/X11/rgb.txt

OpenBSD% find /usr -name rgb.txt
/usr/X11R6/share/X11/rgb.txt

Solaris% find /usr -name rgb.txt
/usr/X11/lib/X11/rgb.txt

Convert rgb.txt to an HTML table
Now we just need a simple awk program to turn that data into HTML:

#!/usr/bin/awk -f

BEGIN {	printf("<table border=\"1\" style=\"font-family: Courier, monospace;\">\n");
	printf("<tr><td style=\"text-align: center;\">Name</td>");
	printf("<td style=\"text-align: center;\">R G B</td>");
	printf("<td style=\"text-align: center;\">Color</td>\n");
}

/* Only non-grey colors */
$1 != $2 || $2 != $3 {
	printf("<tr><td>");
	for (i = 4; i <= NF; i++) {
		printf("%s ", $i);
	}
	printf("<td>%02x %02x %02x</td>", $1, $2, $3);
	printf("<td style=\"background: #%02x%02x%02x;\"> </td>", $1, $2, $3);
	printf("</tr>\n");
}

END {	printf("</table>\n"); }

HTML Colors
Here is the result of running that awk script on the local rbg.txt file:
| | | |
| --- | --- | --- |
| Name | R G B | Color |
| snow | ff fa fa | |
| ghost white | f8 f8 ff | |
| GhostWhite | f8 f8 ff | |
| floral white | ff fa f0 | |
| FloralWhite | ff fa f0 | |
| old lace | fd f5 e6 | |
| OldLace | fd f5 e6 | |
| linen | fa f0 e6 | |
| antique white | fa eb d7 | |
| AntiqueWhite | fa eb d7 | |
| papaya whip | ff ef d5 | |
| PapayaWhip | ff ef d5 | |
| blanched almond | ff eb cd | |
| BlanchedAlmond | ff eb cd | |
| bisque | ff e4 c4 | |
| peach puff | ff da b9 | |
| PeachPuff | ff da b9 | |
| navajo white | ff de ad | |
| NavajoWhite | ff de ad | |
| moccasin | ff e4 b5 | |
| cornsilk | ff f8 dc | |
| ivory | ff ff f0 | |
| lemon chiffon | ff fa cd | |
| LemonChiffon | ff fa cd | |
| seashell | ff f5 ee | |
| honeydew | f0 ff f0 | |
| mint cream | f5 ff fa | |
| MintCream | f5 ff fa | |
| azure | f0 ff ff | |
| alice blue | f0 f8 ff | |
| AliceBlue | f0 f8 ff | |
| lavender | e6 e6 fa | |
| lavender blush | ff f0 f5 | |
| LavenderBlush | ff f0 f5 | |
| misty rose | ff e4 e1 | |
| MistyRose | ff e4 e1 | |
| dark slate gray | 2f 4f 4f | |
| DarkSlateGray | 2f 4f 4f | |
| dark slate grey | 2f 4f 4f | |
| DarkSlateGrey | 2f 4f 4f | |
| slate gray | 70 80 90 | |
| SlateGray | 70 80 90 | |
| slate grey | 70 80 90 | |
| SlateGrey | 70 80 90 | |
| light slate gray | 77 88 99 | |
| LightSlateGray | 77 88 99 | |
| light slate grey | 77 88 99 | |
| LightSlateGrey | 77 88 99 | |
| midnight blue | 19 19 70 | |
| MidnightBlue | 19 19 70 | |
| navy | 00 00 80 | |
| navy blue | 00 00 80 | |
| NavyBlue | 00 00 80 | |
| cornflower blue | 64 95 ed | |
| CornflowerBlue | 64 95 ed | |
| dark slate blue | 48 3d 8b | |
| DarkSlateBlue | 48 3d 8b | |
| slate blue | 6a 5a cd | |
| SlateBlue | 6a 5a cd | |
| medium slate blue | 7b 68 ee | |
| MediumSlateBlue | 7b 68 ee | |
| light slate blue | 84 70 ff | |
| LightSlateBlue | 84 70 ff | |
| medium blue | 00 00 cd | |
| MediumBlue | 00 00 cd | |
| royal blue | 41 69 e1 | |
| RoyalBlue | 41 69 e1 | |
| blue | 00 00 ff | |
| dodger blue | 1e 90 ff | |
| DodgerBlue | 1e 90 ff | |
| deep sky blue | 00 bf ff | |
| DeepSkyBlue | 00 bf ff | |
| sky blue | 87 ce eb | |
| SkyBlue | 87 ce eb | |
| light sky blue | 87 ce fa | |
| LightSkyBlue | 87 ce fa | |
| steel blue | 46 82 b4 | |
| SteelBlue | 46 82 b4 | |
| light steel blue | b0 c4 de | |
| LightSteelBlue | b0 c4 de | |
| light blue | ad d8 e6 | |
| LightBlue | ad d8 e6 | |
| powder blue | b0 e0 e6 | |
| PowderBlue | b0 e0 e6 | |
| pale turquoise | af ee ee | |
| PaleTurquoise | af ee ee | |
| dark turquoise | 00 ce d1 | |
| DarkTurquoise | 00 ce d1 | |
| medium turquoise | 48 d1 cc | |
| MediumTurquoise | 48 d1 cc | |
| turquoise | 40 e0 d0 | |
| cyan | 00 ff ff | |
| light cyan | e0 ff ff | |
| LightCyan | e0 ff ff | |
| cadet blue | 5f 9e a0 | |
| CadetBlue | 5f 9e a0 | |
| medium aquamarine | 66 cd aa | |
| MediumAquamarine | 66 cd aa | |
| aquamarine | 7f ff d4 | |
| dark green | 00 64 00 | |
| DarkGreen | 00 64 00 | |
| dark olive green | 55 6b 2f | |
| DarkOliveGreen | 55 6b 2f | |
| dark sea green | 8f bc 8f | |
| DarkSeaGreen | 8f bc 8f | |
| sea green | 2e 8b 57 | |
| SeaGreen | 2e 8b 57 | |
| medium sea green | 3c b3 71 | |
| MediumSeaGreen | 3c b3 71 | |
| light sea green | 20 b2 aa | |
| LightSeaGreen | 20 b2 aa | |
| pale green | 98 fb 98 | |
| PaleGreen | 98 fb 98 | |
| spring green | 00 ff 7f | |
| SpringGreen | 00 ff 7f | |
| lawn green | 7c fc 00 | |
| LawnGreen | 7c fc 00 | |
| green | 00 ff 00 | |
| chartreuse | 7f ff 00 | |
| medium spring green | 00 fa 9a | |
| MediumSpringGreen | 00 fa 9a | |
| green yellow | ad ff 2f | |
| GreenYellow | ad ff 2f | |
| lime green | 32 cd 32 | |
| LimeGreen | 32 cd 32 | |
| yellow green | 9a cd 32 | |
| YellowGreen | 9a cd 32 | |
| forest green | 22 8b 22 | |
| ForestGreen | 22 8b 22 | |
| olive drab | 6b 8e 23 | |
| OliveDrab | 6b 8e 23 | |
| dark khaki | bd b7 6b | |
| DarkKhaki | bd b7 6b | |
| khaki | f0 e6 8c | |
| pale goldenrod | ee e8 aa | |
| PaleGoldenrod | ee e8 aa | |
| light goldenrod yellow | fa fa d2 | |
| LightGoldenrodYellow | fa fa d2 | |
| light yellow | ff ff e0 | |
| LightYellow | ff ff e0 | |
| yellow | ff ff 00 | |
| gold | ff d7 00 | |
| light goldenrod | ee dd 82 | |
| LightGoldenrod | ee dd 82 | |
| goldenrod | da a5 20 | |
| dark goldenrod | b8 86 0b | |
| DarkGoldenrod | b8 86 0b | |
| rosy brown | bc 8f 8f | |
| RosyBrown | bc 8f 8f | |
| indian red | cd 5c 5c | |
| IndianRed | cd 5c 5c | |
| saddle brown | 8b 45 13 | |
| SaddleBrown | 8b 45 13 | |
| sienna | a0 52 2d | |
| peru | cd 85 3f | |
| burlywood | de b8 87 | |
| beige | f5 f5 dc | |
| wheat | f5 de b3 | |
| sandy brown | f4 a4 60 | |
| SandyBrown | f4 a4 60 | |
| tan | d2 b4 8c | |
| chocolate | d2 69 1e | |
| firebrick | b2 22 22 | |
| brown | a5 2a 2a | |
| dark salmon | e9 96 7a | |
| DarkSalmon | e9 96 7a | |
| salmon | fa 80 72 | |
| light salmon | ff a0 7a | |
| LightSalmon | ff a0 7a | |
| orange | ff a5 00 | |
| dark orange | ff 8c 00 | |
| DarkOrange | ff 8c 00 | |
| coral | ff 7f 50 | |
| light coral | f0 80 80 | |
| LightCoral | f0 80 80 | |
| tomato | ff 63 47 | |
| orange red | ff 45 00 | |
| OrangeRed | ff 45 00 | |
| red | ff 00 00 | |
| hot pink | ff 69 b4 | |
| HotPink | ff 69 b4 | |
| deep pink | ff 14 93 | |
| DeepPink | ff 14 93 | |
| pink | ff c0 cb | |
| light pink | ff b6 c1 | |
| LightPink | ff b6 c1 | |
| pale violet red | db 70 93 | |
| PaleVioletRed | db 70 93 | |
| maroon | b0 30 60 | |
| medium violet red | c7 15 85 | |
| MediumVioletRed | c7 15 85 | |
| violet red | d0 20 90 | |
| VioletRed | d0 20 90 | |
| magenta | ff 00 ff | |
| violet | ee 82 ee | |
| plum | dd a0 dd | |
| orchid | da 70 d6 | |
| medium orchid | ba 55 d3 | |
| MediumOrchid | ba 55 d3 | |
| dark orchid | 99 32 cc | |
| DarkOrchid | 99 32 cc | |
| dark violet | 94 00 d3 | |
| DarkViolet | 94 00 d3 | |
| blue violet | 8a 2b e2 | |
| BlueViolet | 8a 2b e2 | |
| purple | a0 20 f0 | |
| medium purple | 93 70 db | |
| MediumPurple | 93 70 db | |
| thistle | d8 bf d8 | |
| snow1 | ff fa fa | |
| snow2 | ee e9 e9 | |
| snow3 | cd c9 c9 | |
| snow4 | 8b 89 89 | |
| seashell1 | ff f5 ee | |
| seashell2 | ee e5 de | |
| seashell3 | cd c5 bf | |
| seashell4 | 8b 86 82 | |
| AntiqueWhite1 | ff ef db | |
| AntiqueWhite2 | ee df cc | |
| AntiqueWhite3 | cd c0 b0 | |
| AntiqueWhite4 | 8b 83 78 | |
| bisque1 | ff e4 c4 | |
| bisque2 | ee d5 b7 | |
| bisque3 | cd b7 9e | |
| bisque4 | 8b 7d 6b | |
| PeachPuff1 | ff da b9 | |
| PeachPuff2 | ee cb ad | |
| PeachPuff3 | cd af 95 | |
| PeachPuff4 | 8b 77 65 | |
| NavajoWhite1 | ff de ad | |
| NavajoWhite2 | ee cf a1 | |
| NavajoWhite3 | cd b3 8b | |
| NavajoWhite4 | 8b 79 5e | |
| LemonChiffon1 | ff fa cd | |
| LemonChiffon2 | ee e9 bf | |
| LemonChiffon3 | cd c9 a5 | |
| LemonChiffon4 | 8b 89 70 | |
| cornsilk1 | ff f8 dc | |
| cornsilk2 | ee e8 cd | |
| cornsilk3 | cd c8 b1 | |
| cornsilk4 | 8b 88 78 | |
| ivory1 | ff ff f0 | |
| ivory2 | ee ee e0 | |
| ivory3 | cd cd c1 | |
| ivory4 | 8b 8b 83 | |
| honeydew1 | f0 ff f0 | |
| honeydew2 | e0 ee e0 | |
| honeydew3 | c1 cd c1 | |
| honeydew4 | 83 8b 83 | |
| LavenderBlush1 | ff f0 f5 | |
| LavenderBlush2 | ee e0 e5 | |
| LavenderBlush3 | cd c1 c5 | |
| LavenderBlush4 | 8b 83 86 | |
| MistyRose1 | ff e4 e1 | |
| MistyRose2 | ee d5 d2 | |
| MistyRose3 | cd b7 b5 | |
| MistyRose4 | 8b 7d 7b | |
| azure1 | f0 ff ff | |
| azure2 | e0 ee ee | |
| azure3 | c1 cd cd | |
| azure4 | 83 8b 8b | |
| SlateBlue1 | 83 6f ff | |
| SlateBlue2 | 7a 67 ee | |
| SlateBlue3 | 69 59 cd | |
| SlateBlue4 | 47 3c 8b | |
| RoyalBlue1 | 48 76 ff | |
| RoyalBlue2 | 43 6e ee | |
| RoyalBlue3 | 3a 5f cd | |
| RoyalBlue4 | 27 40 8b | |
| blue1 | 00 00 ff | |
| blue2 | 00 00 ee | |
| blue3 | 00 00 cd | |
| blue4 | 00 00 8b | |
| DodgerBlue1 | 1e 90 ff | |
| DodgerBlue2 | 1c 86 ee | |
| DodgerBlue3 | 18 74 cd | |
| DodgerBlue4 | 10 4e 8b | |
| SteelBlue1 | 63 b8 ff | |
| SteelBlue2 | 5c ac ee | |
| SteelBlue3 | 4f 94 cd | |
| SteelBlue4 | 36 64 8b | |
| DeepSkyBlue1 | 00 bf ff | |
| DeepSkyBlue2 | 00 b2 ee | |
| DeepSkyBlue3 | 00 9a cd | |
| DeepSkyBlue4 | 00 68 8b | |
| SkyBlue1 | 87 ce ff | |
| SkyBlue2 | 7e c0 ee | |
| SkyBlue3 | 6c a6 cd | |
| SkyBlue4 | 4a 70 8b | |
| LightSkyBlue1 | b0 e2 ff | |
| LightSkyBlue2 | a4 d3 ee | |
| LightSkyBlue3 | 8d b6 cd | |
| LightSkyBlue4 | 60 7b 8b | |
| SlateGray1 | c6 e2 ff | |
| SlateGray2 | b9 d3 ee | |
| SlateGray3 | 9f b6 cd | |
| SlateGray4 | 6c 7b 8b | |
| LightSteelBlue1 | ca e1 ff | |
| LightSteelBlue2 | bc d2 ee | |
| LightSteelBlue3 | a2 b5 cd | |
| LightSteelBlue4 | 6e 7b 8b | |
| LightBlue1 | bf ef ff | |
| LightBlue2 | b2 df ee | |
| LightBlue3 | 9a c0 cd | |
| LightBlue4 | 68 83 8b | |
| LightCyan1 | e0 ff ff | |
| LightCyan2 | d1 ee ee | |
| LightCyan3 | b4 cd cd | |
| LightCyan4 | 7a 8b 8b | |
| PaleTurquoise1 | bb ff ff | |
| PaleTurquoise2 | ae ee ee | |
| PaleTurquoise3 | 96 cd cd | |
| PaleTurquoise4 | 66 8b 8b | |
| CadetBlue1 | 98 f5 ff | |
| CadetBlue2 | 8e e5 ee | |
| CadetBlue3 | 7a c5 cd | |
| CadetBlue4 | 53 86 8b | |
| turquoise1 | 00 f5 ff | |
| turquoise2 | 00 e5 ee | |
| turquoise3 | 00 c5 cd | |
| turquoise4 | 00 86 8b | |
| cyan1 | 00 ff ff | |
| cyan2 | 00 ee ee | |
| cyan3 | 00 cd cd | |
| cyan4 | 00 8b 8b | |
| DarkSlateGray1 | 97 ff ff | |
| DarkSlateGray2 | 8d ee ee | |
| DarkSlateGray3 | 79 cd cd | |
| DarkSlateGray4 | 52 8b 8b | |
| aquamarine1 | 7f ff d4 | |
| aquamarine2 | 76 ee c6 | |
| aquamarine3 | 66 cd aa | |
| aquamarine4 | 45 8b 74 | |
| DarkSeaGreen1 | c1 ff c1 | |
| DarkSeaGreen2 | b4 ee b4 | |
| DarkSeaGreen3 | 9b cd 9b | |
| DarkSeaGreen4 | 69 8b 69 | |
| SeaGreen1 | 54 ff 9f | |
| SeaGreen2 | 4e ee 94 | |
| SeaGreen3 | 43 cd 80 | |
| SeaGreen4 | 2e 8b 57 | |
| PaleGreen1 | 9a ff 9a | |
| PaleGreen2 | 90 ee 90 | |
| PaleGreen3 | 7c cd 7c | |
| PaleGreen4 | 54 8b 54 | |
| SpringGreen1 | 00 ff 7f | |
| SpringGreen2 | 00 ee 76 | |
| SpringGreen3 | 00 cd 66 | |
| SpringGreen4 | 00 8b 45 | |
| green1 | 00 ff 00 | |
| green2 | 00 ee 00 | |
| green3 | 00 cd 00 | |
| green4 | 00 8b 00 | |
| chartreuse1 | 7f ff 00 | |
| chartreuse2 | 76 ee 00 | |
| chartreuse3 | 66 cd 00 | |
| chartreuse4 | 45 8b 00 | |
| OliveDrab1 | c0 ff 3e | |
| OliveDrab2 | b3 ee 3a | |
| OliveDrab3 | 9a cd 32 | |
| OliveDrab4 | 69 8b 22 | |
| DarkOliveGreen1 | ca ff 70 | |
| DarkOliveGreen2 | bc ee 68 | |
| DarkOliveGreen3 | a2 cd 5a | |
| DarkOliveGreen4 | 6e 8b 3d | |
| khaki1 | ff f6 8f | |
| khaki2 | ee e6 85 | |
| khaki3 | cd c6 73 | |
| khaki4 | 8b 86 4e | |
| LightGoldenrod1 | ff ec 8b | |
| LightGoldenrod2 | ee dc 82 | |
| LightGoldenrod3 | cd be 70 | |
| LightGoldenrod4 | 8b 81 4c | |
| LightYellow1 | ff ff e0 | |
| LightYellow2 | ee ee d1 | |
| LightYellow3 | cd cd b4 | |
| LightYellow4 | 8b 8b 7a | |
| yellow1 | ff ff 00 | |
| yellow2 | ee ee 00 | |
| yellow3 | cd cd 00 | |
| yellow4 | 8b 8b 00 | |
| gold1 | ff d7 00 | |
| gold2 | ee c9 00 | |
| gold3 | cd ad 00 | |
| gold4 | 8b 75 00 | |
| goldenrod1 | ff c1 25 | |
| goldenrod2 | ee b4 22 | |
| goldenrod3 | cd 9b 1d | |
| goldenrod4 | 8b 69 14 | |
| DarkGoldenrod1 | ff b9 0f | |
| DarkGoldenrod2 | ee ad 0e | |
| DarkGoldenrod3 | cd 95 0c | |
| DarkGoldenrod4 | 8b 65 08 | |
| RosyBrown1 | ff c1 c1 | |
| RosyBrown2 | ee b4 b4 | |
| RosyBrown3 | cd 9b 9b | |
| RosyBrown4 | 8b 69 69 | |
| IndianRed1 | ff 6a 6a | |
| IndianRed2 | ee 63 63 | |
| IndianRed3 | cd 55 55 | |
| IndianRed4 | 8b 3a 3a | |
| sienna1 | ff 82 47 | |
| sienna2 | ee 79 42 | |
| sienna3 | cd 68 39 | |
| sienna4 | 8b 47 26 | |
| burlywood1 | ff d3 9b | |
| burlywood2 | ee c5 91 | |
| burlywood3 | cd aa 7d | |
| burlywood4 | 8b 73 55 | |
| wheat1 | ff e7 ba | |
| wheat2 | ee d8 ae | |
| wheat3 | cd ba 96 | |
| wheat4 | 8b 7e 66 | |
| tan1 | ff a5 4f | |
| tan2 | ee 9a 49 | |
| tan3 | cd 85 3f | |
| tan4 | 8b 5a 2b | |
| chocolate1 | ff 7f 24 | |
| chocolate2 | ee 76 21 | |
| chocolate3 | cd 66 1d | |
| chocolate4 | 8b 45 13 | |
| firebrick1 | ff 30 30 | |
| firebrick2 | ee 2c 2c | |
| firebrick3 | cd 26 26 | |
| firebrick4 | 8b 1a 1a | |
| brown1 | ff 40 40 | |
| brown2 | ee 3b 3b | |
| brown3 | cd 33 33 | |
| brown4 | 8b 23 23 | |
| salmon1 | ff 8c 69 | |
| salmon2 | ee 82 62 | |
| salmon3 | cd 70 54 | |
| salmon4 | 8b 4c 39 | |
| LightSalmon1 | ff a0 7a | |
| LightSalmon2 | ee 95 72 | |
| LightSalmon3 | cd 81 62 | |
| LightSalmon4 | 8b 57 42 | |
| orange1 | ff a5 00 | |
| orange2 | ee 9a 00 | |
| orange3 | cd 85 00 | |
| orange4 | 8b 5a 00 | |
| DarkOrange1 | ff 7f 00 | |
| DarkOrange2 | ee 76 00 | |
| DarkOrange3 | cd 66 00 | |
| DarkOrange4 | 8b 45 00 | |
| coral1 | ff 72 56 | |
| coral2 | ee 6a 50 | |
| coral3 | cd 5b 45 | |
| coral4 | 8b 3e 2f | |
| tomato1 | ff 63 47 | |
| tomato2 | ee 5c 42 | |
| tomato3 | cd 4f 39 | |
| tomato4 | 8b 36 26 | |
| OrangeRed1 | ff 45 00 | |
| OrangeRed2 | ee 40 00 | |
| OrangeRed3 | cd 37 00 | |
| OrangeRed4 | 8b 25 00 | |
| red1 | ff 00 00 | |
| red2 | ee 00 00 | |
| red3 | cd 00 00 | |
| red4 | 8b 00 00 | |
| DeepPink1 | ff 14 93 | |
| DeepPink2 | ee 12 89 | |
| DeepPink3 | cd 10 76 | |
| DeepPink4 | 8b 0a 50 | |
| HotPink1 | ff 6e b4 | |
| HotPink2 | ee 6a a7 | |
| HotPink3 | cd 60 90 | |
| HotPink4 | 8b 3a 62 | |
| pink1 | ff b5 c5 | |
| pink2 | ee a9 b8 | |
| pink3 | cd 91 9e | |
| pink4 | 8b 63 6c | |
| LightPink1 | ff ae b9 | |
| LightPink2 | ee a2 ad | |
| LightPink3 | cd 8c 95 | |
| LightPink4 | 8b 5f 65 | |
| PaleVioletRed1 | ff 82 ab | |
| PaleVioletRed2 | ee 79 9f | |
| PaleVioletRed3 | cd 68 89 | |
| PaleVioletRed4 | 8b 47 5d | |
| maroon1 | ff 34 b3 | |
| maroon2 | ee 30 a7 | |
| maroon3 | cd 29 90 | |
| maroon4 | 8b 1c 62 | |
| VioletRed1 | ff 3e 96 | |
| VioletRed2 | ee 3a 8c | |
| VioletRed3 | cd 32 78 | |
| VioletRed4 | 8b 22 52 | |
| magenta1 | ff 00 ff | |
| magenta2 | ee 00 ee | |
| magenta3 | cd 00 cd | |
| magenta4 | 8b 00 8b | |
| orchid1 | ff 83 fa | |
| orchid2 | ee 7a e9 | |
| orchid3 | cd 69 c9 | |
| orchid4 | 8b 47 89 | |
| plum1 | ff bb ff | |
| plum2 | ee ae ee | |
| plum3 | cd 96 cd | |
| plum4 | 8b 66 8b | |
| MediumOrchid1 | e0 66 ff | |
| MediumOrchid2 | d1 5f ee | |
| MediumOrchid3 | b4 52 cd | |
| MediumOrchid4 | 7a 37 8b | |
| DarkOrchid1 | bf 3e ff | |
| DarkOrchid2 | b2 3a ee | |
| DarkOrchid3 | 9a 32 cd | |
| DarkOrchid4 | 68 22 8b | |
| purple1 | 9b 30 ff | |
| purple2 | 91 2c ee | |
| purple3 | 7d 26 cd | |
| purple4 | 55 1a 8b | |
| MediumPurple1 | ab 82 ff | |
| MediumPurple2 | 9f 79 ee | |
| MediumPurple3 | 89 68 cd | |
| MediumPurple4 | 5d 47 8b | |
| thistle1 | ff e1 ff | |
| thistle2 | ee d2 ee | |
| thistle3 | cd b5 cd | |
| thistle4 | 8b 7b 8b | |
| dark blue | 00 00 8b | |
| DarkBlue | 00 00 8b | |
| dark cyan | 00 8b 8b | |
| DarkCyan | 00 8b 8b | |
| dark magenta | 8b 00 8b | |
| DarkMagenta | 8b 00 8b | |
| dark red | 8b 00 00 | |
| DarkRed | 8b 00 00 | |
| light green | 90 ee 90 | |
| LightGreen | 90 ee 90 | |