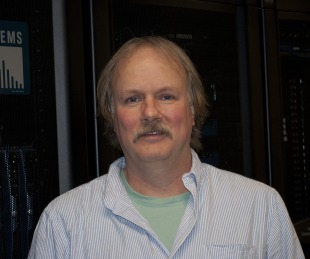 P. O. Box 2184
West Lafayette IN 47996-2184
U.S.A.



PGP key

orcid.org/0000-0002-1194-4029
Qualifications
A Ph.D. in electrical engineering, with research and development experience in digital signal processing, image processing and automated analysis, computer vision, artificial intelligence, robotics, and imaging sensor design and analysis.
Expertise, both theoretical and practical, in TCP/IP, C/C++, the UNIX/Linux family of operating systems, and computer system and network security.
Professional certifications include ISC2 CISSP and CompTIA Security+.
Excellent written and oral communications skills, including foreign language abilities.
Broad background and interests with hands-on experience with various technologies (Extra-class amateur radio license, mechanical and electronic construction).
Education
Purdue University, West Lafayette, Indiana
Ph.D., Electrical Engineering

May 1992. GPA: 5.70/6.00. Major area of research and study: Artificial Intelligence and Computer Vision. Minor area of study: Communications Theory.

MSEE

August 1986. GPA: 5.54/6.00. Major area of study: Computer Engineering. Minor area of study: Communications Theory.

BSEE

May 1984. GPA: 5.59/6.00. Took additional chemistry and biology courses to fulfill medical school entrance requirements.
Technical/Scientific Work Experience
Consulting clients — September 1988 - present, more recent first

Major U.S. Department of Defense contractor — Developed software for various Linux distributions (RHEL, Ubuntu, Debian) to automate installation, reconfiguration, and hardening to meet STIG requirements; to automatically deploy a system as a VPN gateway; to initialize and configure the required use of Yubikey authentication devices; and to automate installation and updating of anti-virus and other added software.
Major U.S. Department of Defense contractor — Prepared and delivered heavily hands-on training for their Windows system administrators. Goals were to enable them to:

Respond to reports from STIG analysis tools.
Validate reported STIG findings. (Tools developed in-house and by subcontractors had frequent errors)
In some cases, perform remediation to bring servers into STIG compliance.

Folger Shakespeare Library, Washington, D.C.

Cybersecurity audit for PCI-DSS compliance.
Vulnerability scans and subsequent patching and mitigation of Solaris and Linux servers.
Assisted with migration of digital collections from Solaris to Linux.
Developed a set of scripts for a nightly automatic rebuild of HTML files describing the full manifest of the digital collection, for automated distributed archiving in a community cloud project.
Automated and verified nightly backup job.
Data analysis for database de-duplication.

SIGGRAPH (Special Interest Group in Graphics, Association for Computing Machinery)

As a member of the Graphics Net team, built, operated, and did traffic monitoring and troubleshooting on high-performance networks constructed for the annual SIGGRAPH conferences. Built and deployed Linux firewall and network address translation systems, monitored and did troubleshooting on Cisco 7204 and 7206 routers and Catalyst switches, performed network traffic analysis on in-house LANs and on dual DS3 links to the Internet. Wrote and used special-purpose network testing and monitoring software.

Blue Cross Blue Shield of Alabama

Wrote and delivered customized security training for PCI-DSS compliance requirements for BCBSAL server engineers.

Subsidiary of Amazon

Network security assessment and firewall design for a company doing print-on-demand for Amazon.

Health-care provider

System security assessment and software design for a health-care provider. Formulated the IT portion of a HIPAA-compliant policy.

Compaq

Developed customized training on the installation, configuration, and troubleshooting of the Linux operating system on their Alpha servers. Wrote course material, developed software, developed and documented improved methods of Linux installation and support on the Alpha platform.

SITA (Societe Internationale de Telecommunications Aeronautique) — Airport Services division, Long Island, New York

Assisted in network topology re-design for security, installed and configured Cisco PIX and FireWall-1 firewalls, reconfigured IP routers for security. Assisted in development and review of security policy.

TASC (The Analytical Sciences Corporation) — Reading, Massachusetts

Worked on the Data Collection and Analysis program within the Joint Precision Strike Demonstration project. Packet collection and analysis in an IP multicast tactical internet, traffic analysis, software debugging and development. JPSD was a partially simulated large-scale military exercise set in Korea; sensor platforms, intelligence & analysis workstations, targeting workstations, weapons launch platforms, and weapons and some submunitions communicated via IP multicast traffic in a tactical internetwork of RF links as well as Ethernet and ATM. DCA collected these packets for analysis of the sensor-to-shooter timeline.

Cummins Electronics Corp. — Columbus, Indiana

Expanded a multi-site internetwork. Installed, configured, tested, and maintained hardware including Ethernet interface cards, 10-base-T and telephone wiring, Ethernet hubs, and routers. Installed and configured TCP/IP software on clients and servers. Diagnosed and repaired network hardware and software problems. Trained users in network usage and security. Trained staff in basic UNIX network administration, Ethernet installation, and TCP/IP configuration. Developed software tools for network traffic analysis, disk and CPU utilization measurement, network monitoring, and automation of system administration tasks. Recommended improvements in network installation and maintenance procedures.

Medical Sanitary Unit #122 in the Name of Sokolov — Sankt Peterburg, Russia

Worked for the USAID/AIHA partnership between Jewish Hospital of Louisville Kentucky and Hospital #122. Installed Internet-connected computers, configured software. Assisted IT staff in designing an Intranet. Instructed IS and medical staff on use of Internet tools. Helped design a distance-learning system for the postgraduate nursing school. Analyzed physical security risks in light of current hardware and procedures, suggested improvements. Repaired hospital equipment, including x-ray equipment, telecommunications gear, and food storage and preparation facilities. Modified intercom/patient-monitoring system to improve performance. Recommended hardware and protocols for voice and data communications systems to link ambulances with emergency rooms.

Institution of Electrical Engineers — London, U.K.

Reviewer of cryptography papers submitted to their Proceedings on Computers and Digital Techniques journal.

Kicon — Garden Grove, California

Designed, installed, tested, and maintained an HF intercept antenna system, modeled HF propagation between south-east Asia and southern California.

Mid-Pacific Air Cargo — West Lafayette, Indiana

Diagnosed de-icing circuitry and timing problems in YS-11 cargo aircraft. Recommended improvements in electronic test procedures.

U.S. Department of Transportation

Participated in NIST/DOT on-site study of highway construction automation.

XDATA Corp. — Indianapolis, Indiana

Assisted with the development of an automated radiologist's assistant. Performed statistical analysis of measures extracted from radiological imagery. Used machine learning techniques to automatically discover malignancy classification rules and apply them to suspicious lesions seen in mammograms.



Instructor and Course Author — Learning Tree International, Reston VA, June 1994 - present (note that their course numbers are essentially meaningless, there is no order or depth implied by the number)

Course Author and Instructor:

Linux Virtualization (course #1902)
Cloud Security Essentials (course #1220)
UNIX/Linux System and Network Security (course #433)
Linux Administration and Support (course #144)
Linux TCP/IP Networking and Services (course #329)
UNIX and Linux Optimization and Troubleshooting (course #444)
Linux on Alpha Servers (courses #109C and 114W)
Internetworking with TCP/IP: IP Routing and Troubleshooting (course #467M1, a computer-based training product)

Course Technical Editor and Instructor:

Software-Defined Networking (course #2705)
Linux Optimization and Troubleshooting (course #1901)
Hands-On Introduction to Linux (course #330)
Internet and System Security: Attacks and Countermeasures (course #468)

Instructor:

Hands-On Introduction to TCP/IP (course #367)
Hands-On Internetworking with TCP/IP (course #467)
TCP/IP Internetworking and Troubleshooting (course 132N)
CompTIA Security+ Certification Exam Prep (course #446)
UNIX Hands-On Workshop (course #336)
UNIX Tools and Utilities: Hands-On Workshop (course #396)



Research Scientist — Robot Vision Lab, Purdue University, June 1992 - November 1993

In addition to technical areas listed under "Research Assistant" below, developed radar signal processing techniques for detecting lifesigns of human intruders, served as UNIX system administrator for the laboratory network of Sun, Silicon Graphics, and ISI workstations and file servers, coordinated and supervised graduate student work on a variety of research and industrial development projects, monitored progress on research projects with respect to contract requirements, wrote monthly and annual reports for funding agencies, assisted with writing proposals, and gave technical presentations in support of sponsored research in the laboratory. Research sponsors with whom I have interacted include DOD, DOT, USPS, Nippondenso Company, Mitsubishi Heavy Industries, and Hitachi Construction Machinery Company.



Research Assistant — Robot Vision Lab, Purdue University, September 1984 - May 1992.

Developed machine vision and image processing techniques for various industrial, military, and biomedical applications. Developed a general-purpose system for automatic scene analysis. Developed a software system for symbolic machine learning. Worked with statistical methods for automatic target recognition. Developed a genetic algorithm software package. Developed terrain simulation techniques. Designed and built structured-light range sensors.



Instructor — Purdue University, May 1985 - May 1988

Laboratory instructor for senior level communications theory courses. Instructor for continuing education short course on Lisp, Prolog, and rule-based programming. Teaching assistant for Natural Language Processing course.



Laboratory Technician — Materials Lab, Purdue University, January 1981 - August 1984

Built and maintained an ultra-high vacuum system used for radio-frequency sputtering, fabricating some components in the departmental machine shop. Gained experience with the construction, repair, and use of: RF and microwave test gear, electromechanical sensors and controls, mechanical and oil diffusion vacuum pumps and ultra-high vacuum systems, thermocouple and ionization vacuum gauges, liquid nitrogen sensors and plumbing, and electrical power distribution.
Foreign Language Ability
Russian — Two years of formal study (GPA 6.0/6.0), plus practical use. Fluency adequate for working in a Russian hospital and traveling by myself outside the usual tourist areas.
French — Two years of formal study, plus practical use. Fluency adequate to travel by myself throughout France, including small towns where I encountered no English speakers.
Turkish — Rudimentary ability, just adequate to travel on my own throughout Turkey. See here for more.
Publications