Before and After: 20 Years of Progress
Changes in Sankt-Peterburg
I have had some version of these pages on the Internet since September 2001.
In June 2016 Alexander Spirov contacted me with some questions. Google Translate was struggling with the task of turning my English prose into sensible Russian. He also had some further questions about the pictures, such as when they were taken. He also had other questions about the USAID trips.
Alexander is finding old pictures on the Internet, tracking down the locations where they were taken, and taking new pictures from the same locations for comparison.
The first pair of these shows Hospital #122 under construction in 1977, and then how it looked in 2016.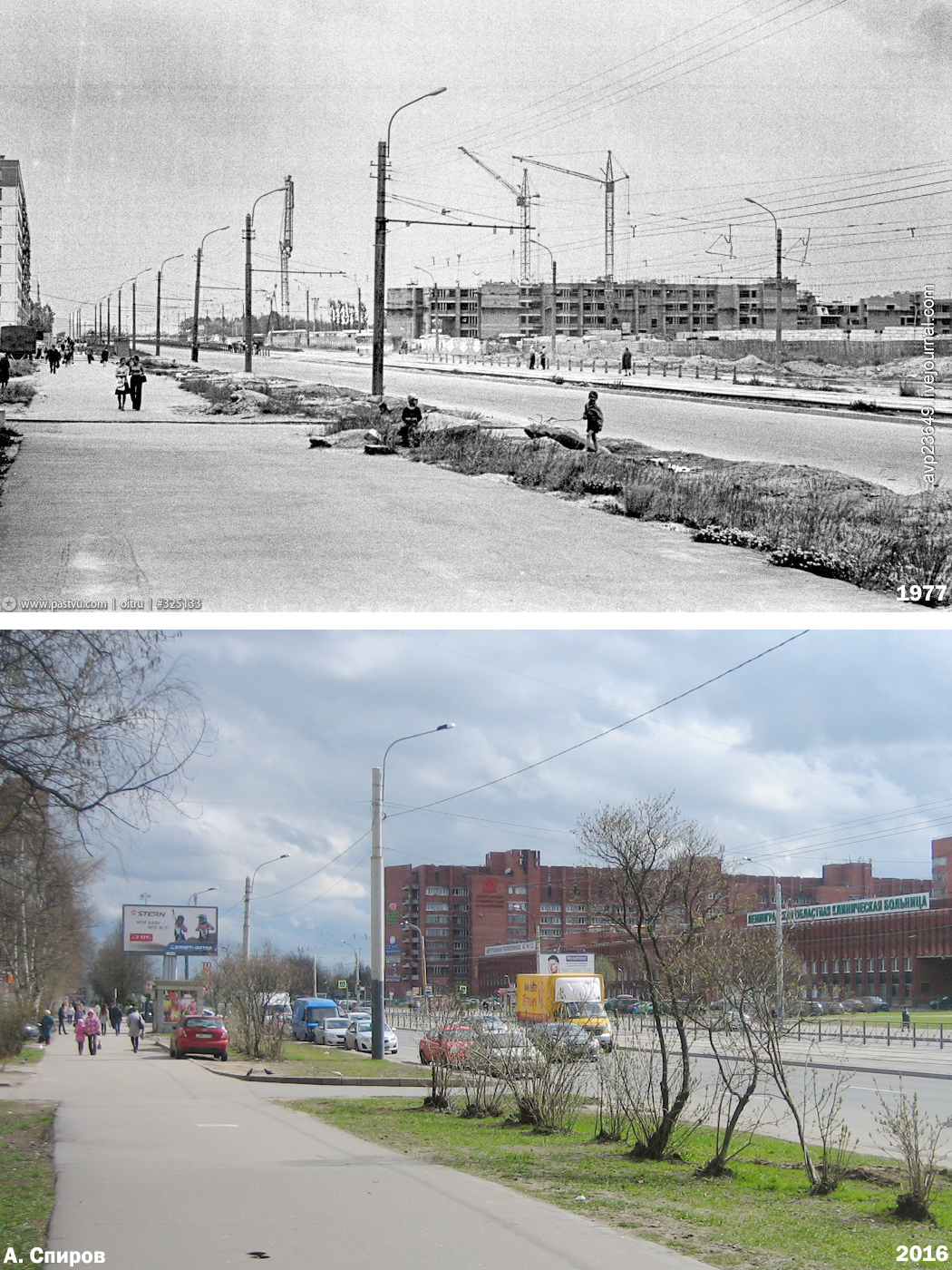 The rest of these are pictures of mine paired with Alexander's re-creations. Things have really been fixed up since I was there in the 1990s.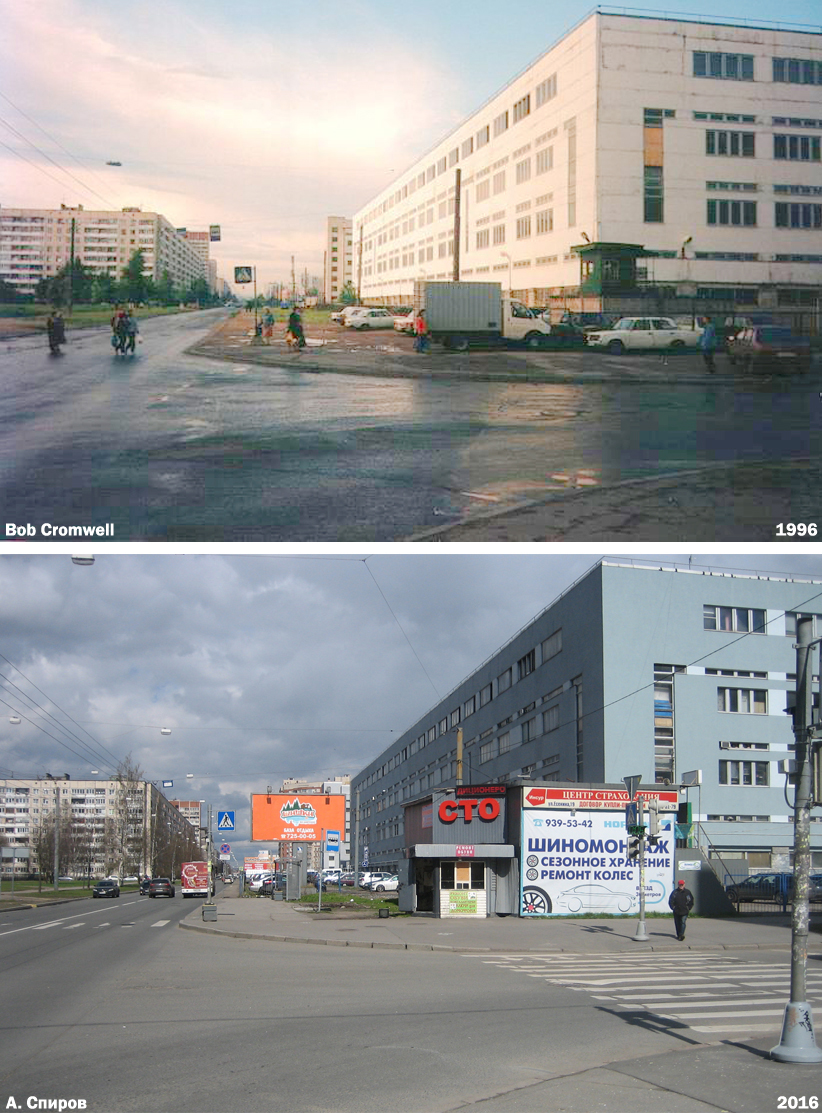 Streetcar map
and schedule
This is Lunacharskovo Prospekt, which runs in front of the hospital. The streetcar, which looks very similar to the old ones, can take you to the Ozerki Metro station.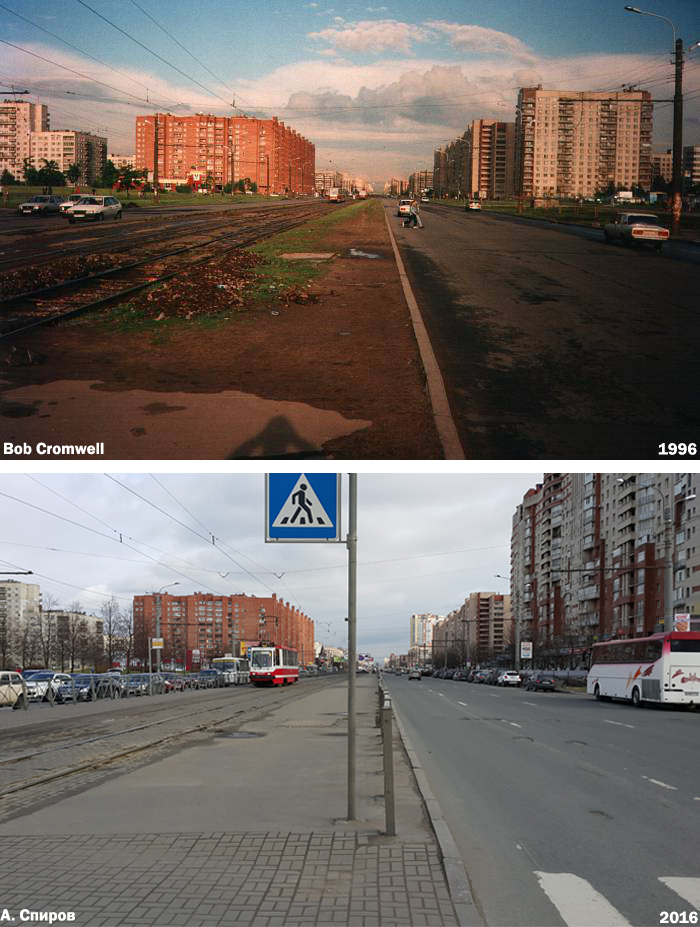 The apartments sure look better maintained now. There are also many more cars, and they're mostly pretty new.