Looking for the Ottoman Sultan
The End of the Ottoman Empire
The Ottoman Empire ended in 1923, replaced by the modern Turkish Republic. But when I first put this page together, the Man Who Would Be Sultan was still alive and living in New York city. Ertuğrul Osman V, or Devletli Necabetli Ertuğrul Osman Efendi Hazretleri, was born in 1912. He was in line for the Ottoman throne and was in school in Vienna when Sultan Mehmed VI, the last Ottoman Sultan, was deposed in November 1922. The House of Osman had ruled Turkey and its possessions since 1281.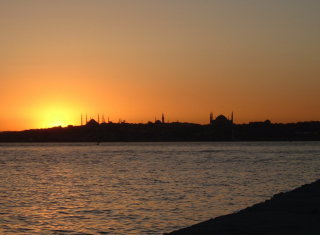 Osman had been born in İstanbul in 1912. He was sent to Vienna, Austria, when he was 10 to study. He was in Vienna when he received the news in 1924 that all the members of the Sultan's family were to be exiled. The men had just one day to leave, the women had a week.
Osman moved to the United States in 1933, and to Manhattan in 1939.
The Republic of Turkey passed its Surname Law in June, 1934. Christian and Jewish citizens of Turkey already used surnames, but most of the majority Muslim population did not. The national government required that everyone adopt a western-style surname. Osman adopted the surname Osmanoğlu, very logical as that's Turkish for Son of Osman and he was of the House of Osman.
In 1945 Osman moved into a two-bedroom apartment above a restaurant on Lexington Avenue on the Upper East Side. He married Gulda Twerskoy of Johannesburg in 1947, she died in 1985.
Osman ran a mining company, Wells Overseas, and frequently traveled to South America to oversee its operation. In place of a passport he used a certificate devised by his lawyer and which he issued to himself as a passport while acting in the name of the no longer existant Ottoman Empire.
He was in Venezuela on mining business in 1974 when a Turkish ambassador contacted him with the news that the family's exile had been repealed and he could apply for Turkish citizenship and a passport through a request for amnesty. He refused, saying "We do not need amnesty since we have not done anything wrong", and continued to consider himself a citizen of the Ottoman Empire and kept on traveling with his self-issued passport certificate.
Osman remarried in 1991, to Zeynep Tarzi. Zeynep's mother was the neice of Amanullah Khan, the former King of Afghanistan, and her father was a pioneer in Turkish gynecology. Her family was also royal exiles, being forced to leave Afghanistan for İstanbul in 1929. She had moved to New York in 1971.
Osman would not have been welcome in the young Turkish Republic, but there was a thaw in attitudes and the government invited him to visit in 1992. In 2004 the government granted him Turkish citizenship and a passport. He had been able to travel with his homemade passport until regulations were tightened after September 2001.
Osman died in İstanbul in September, 2009. His funeral was at the Sultan Ahmet Mosque, Turkish Government ministers attended and both the Prime Minister and the President of the Turkish Republic sent condolences to the Imperial family, and the Prime Minister later visited Zeynep at a former Imperial palace. He was buried in the old cemetery in İstanbul's Çemberlitaş neighborhood next to his grandfather, Grand Sultan Abdül Hamid II.
Abdül Hamid II had ruled 1876-1909 and was the last Sultan to exert effective control over what then was a crumbling state. Known as the Red Sultan or Adbul the Damned, he had dissolved the Ottoman constitution and parliament in 1878 and ruled over widespread government-sanctioned pogroms and massacres, use of secret police to suppress dissent, and a significant decline in the extent and power of the Empire. He was deposed in 1909 by the Young Turks and replaced by Mehmed V.
Absolute monarchy can be a brutal thing, but it seems that if Osman had gotten his chance he would have been a good Sultan. He famously had always said that he had no dream of the Empire being restored, and in a 2006 interview he said "I'm a very practical person. Democracy works well in Turkey." He was interviewed by Al Jazeera television in 2008. They tried to get him to criticize Mustafa Kemal Atatürk, who had led the revolution that deposed the Sultan and established the Turkish Republic, but he refused to say anything negative about Atatürk.
Even more importantly than being Sultan, imagine what the world could be like if there was a Caliph who was an intelligent and gentle man. Instead we're stuck with self-appointed mullahs and the medieval Saudi family.
There have been other titular post-imperial heads of the House of Osman. These six would have had these theoretical reigns if the Empire had survived, with Osman taking the throne in 1994:
| | | |
| --- | --- | --- |
| Name | Born-Died | Reign |
| Abdulmecid II | 1868-1944 | 19 Nov 1922 — 23 Aug 1944 |
| Ahmed IV Nihad | 1883-1954 | 23 Aug 1944 — 4 June 1954 |
| Osman IV Fuad | 1895-1973 | 4 June 1954 — 19 May 1973 |
| Mehmed Abdulaziz II | 1901-1977 | 19 May 1973 — 19 Jan 1977 |
| Ali Vasib | 1903-1983 | 19 Jan 1977 — 9 Dec 1983 |
| Mehmed VII Orhan | 1909-1994 | 9 Dec 1983 — 12 Mar 1994 |
However, Ertuğrul Osman was the last Turkey-born head of the House of Osman. And so, at least in theory, the last man able to hold the title of Sultan of the Ottoman Empire and the Caliph of Islam.
A 2006 article in the New York Times described his home as "on Lexington Avenue in the 70s, above a restaurant", in a 3rd-floor walkup in a building otherwise non-residential. Osman and his wife, Zeynep, a niece of the last king of Afghanistan, live in an apartment owned by Stephen Kirschenbaum. "After they married in 1991, Osman's apartment, with its 25-by-40-foot living room and huge terrace facing a leafy backyard, was the obvious place for them to live."
Well, that just cried out for investigation.
I looked for his home on my next visit to the city, in 2007, but I didn't know which building it was in that 10-block stretch. I did especially suspect two locations.
His New York Times obituary gave little more information on the location.
Then, in 2014, Zeynep's new landlord was trying to evict her and the article led to the address: 1034 Lexington Avenue between 73rd and 74th. Rent control had their rent locked at just $390 per month.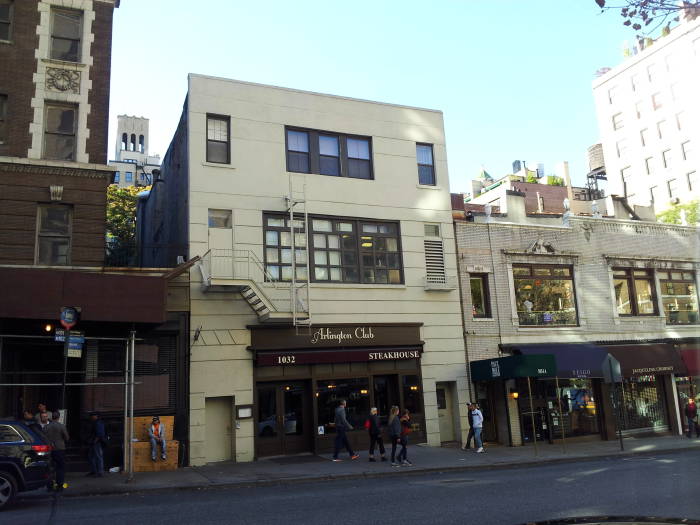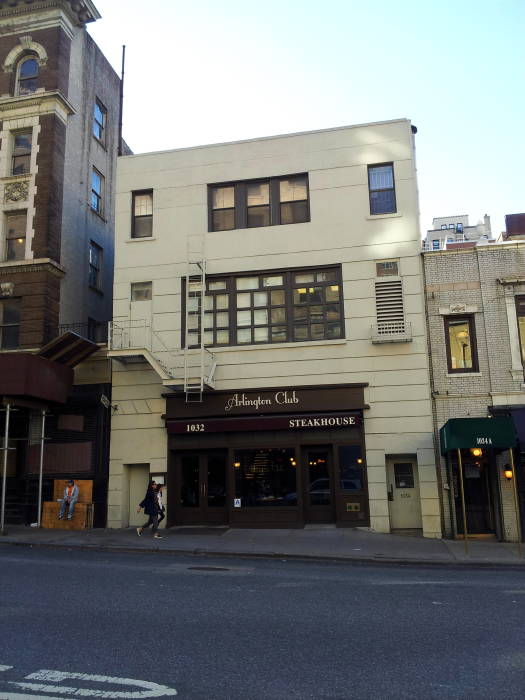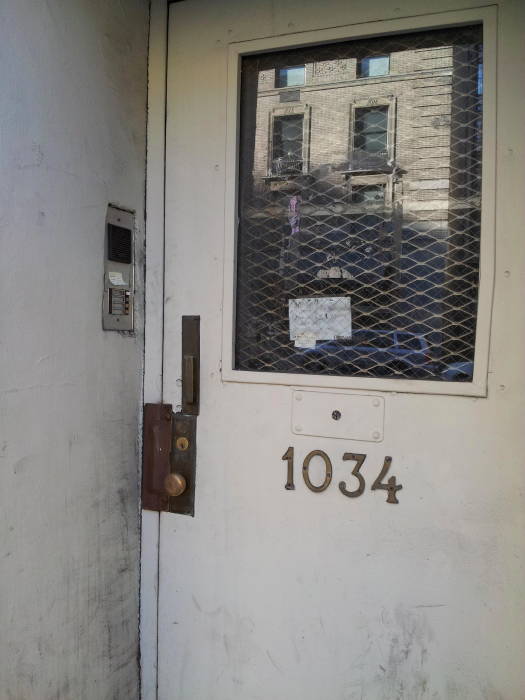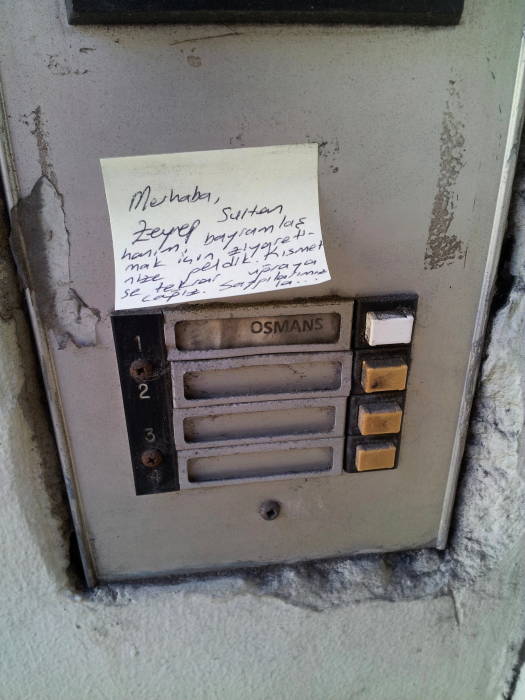 As for the Post-It, someone has left her a message. Something about hoping, God willing, to see her at the holidays. I think.
Below is a tour of that ten-block stretch of Lexington Avenue, from 70th Street to 80th Street, when I didn't know exactly where it was but suspected #1034 and another location.
West side, generally looking north
View this side from bottom to top for a view walking north on the east side of the street, looking across to the west side.
East side, generally looking south
View this side from top to bottom for a view walking south on the west side of the street, looking across to the east side.
80th Street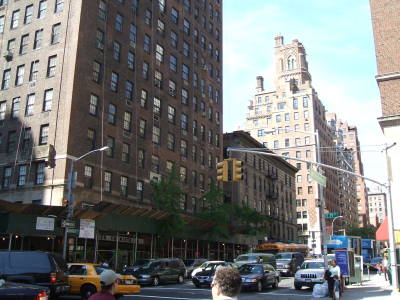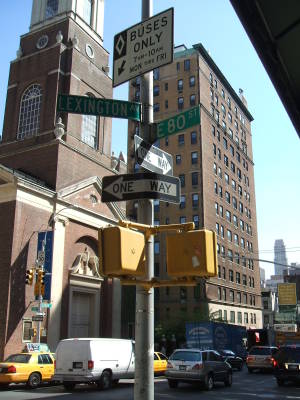 79th Street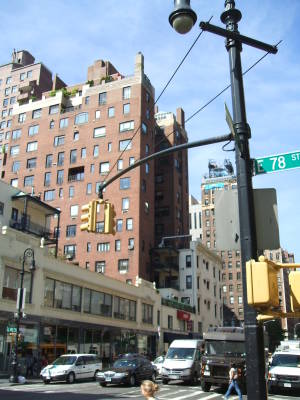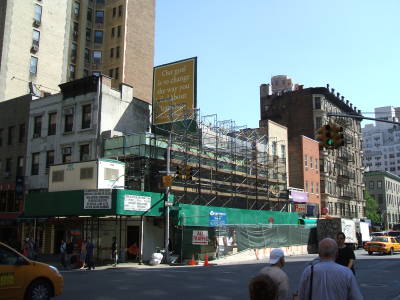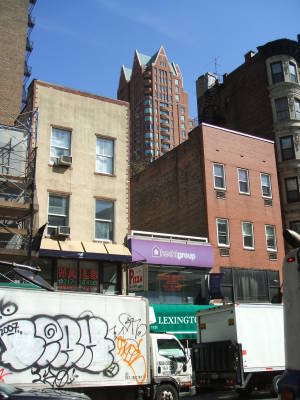 78th Street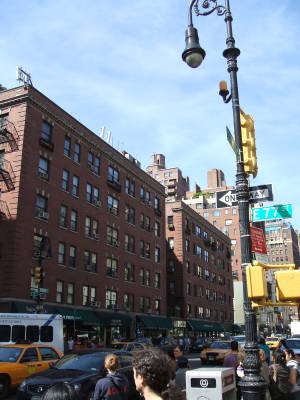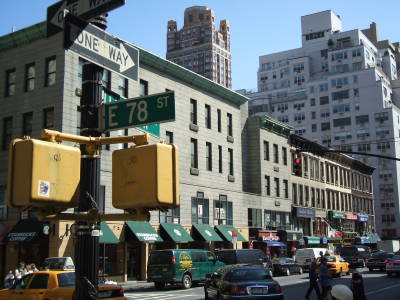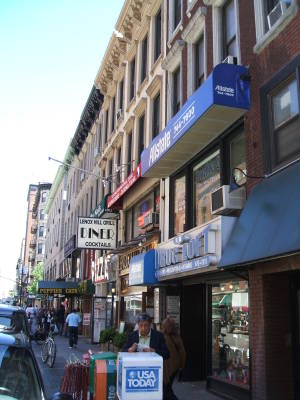 77th Street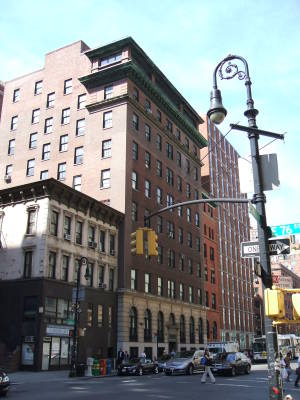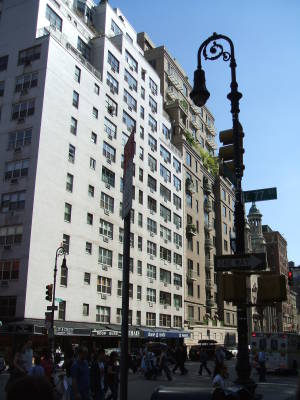 76th Street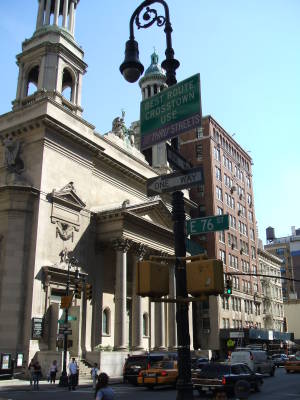 75th Street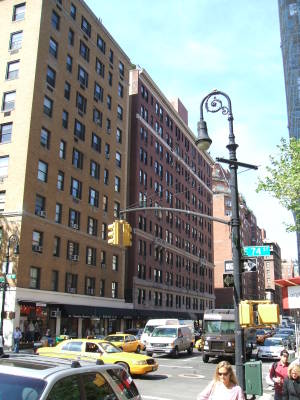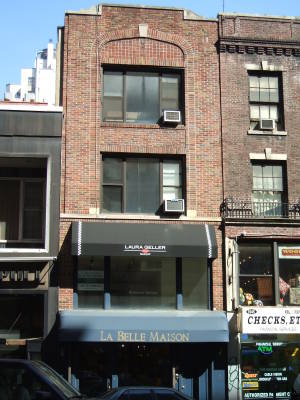 74th Street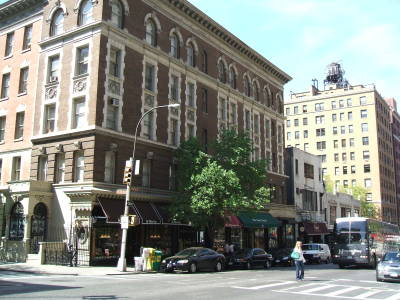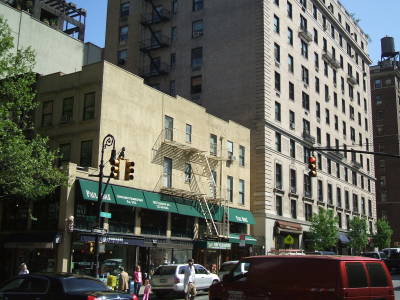 73rd Street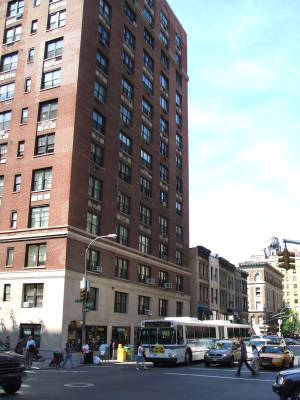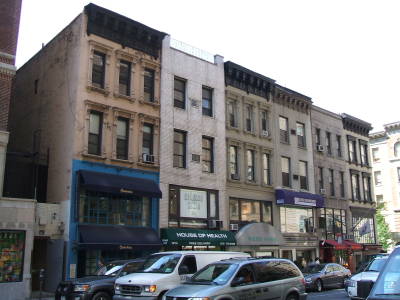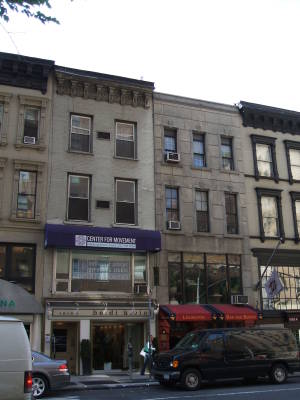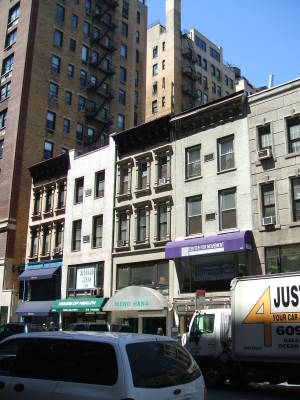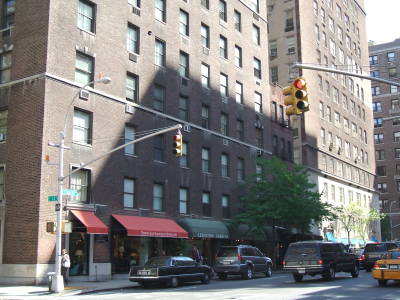 72nd Street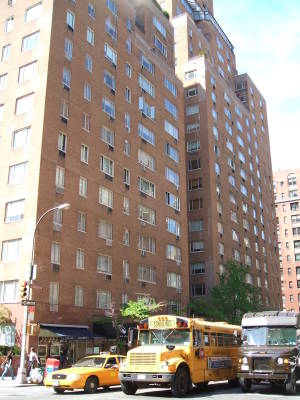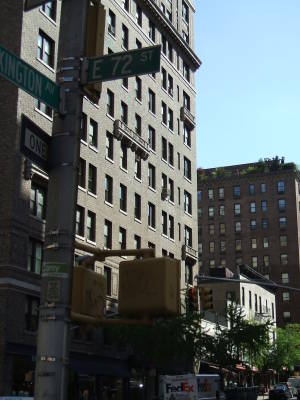 71st Street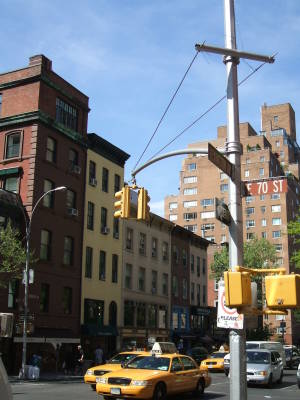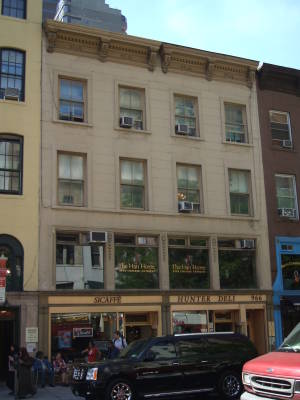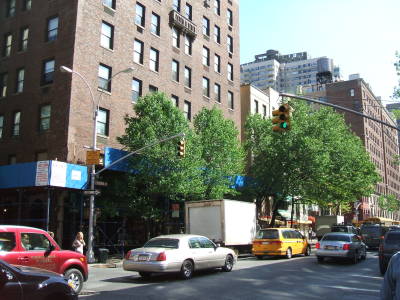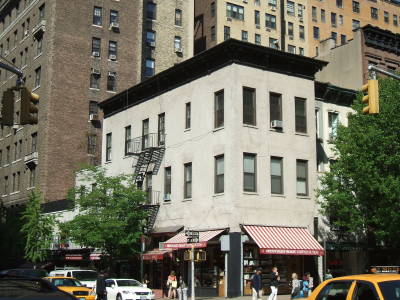 70th Street
West side, generally looking north
View this side from bottom to top for a view walking north on the east side of the street, looking across to the west side.
East side, generally looking south
View this side from top to bottom for a view walking south on the west side of the street, looking across to the east side.
If you're interested in Turkey, see my pages with many pictures from visits to Turkey.
Back to the U.S.A. Travel page
Back to the International Travel Recommendations