Cour-les-Barres to Nevers
Cour-les-Barres to Nevers
South from Cours-les-Barres
We are on a one-week trip on the Canal Latéral à la Loire in central France, traveling 130 kilometers from Briare to Decize. We have just spent the night at the small town of Cour-les-Barres.

Today we will cross the large canal bridge of Guétin over the Allier river. The canal turns to the east along with the Loire. We will pass the small towns of Gimouille and Challuy, and then turn off the canal into the side channel leading to the large basin at Nevers.

In Nevers, the largest city on our trip, we will explore the old city and visit its large and unusual double cathedral.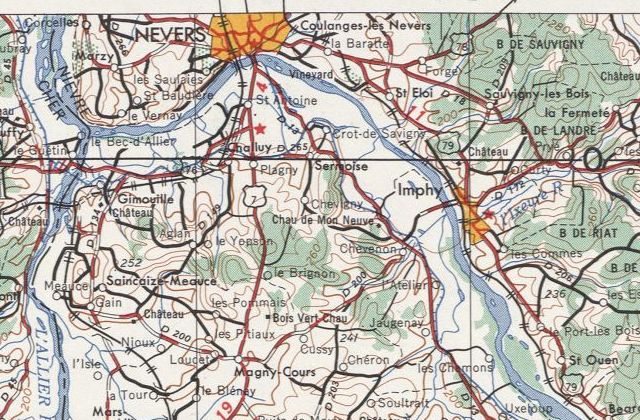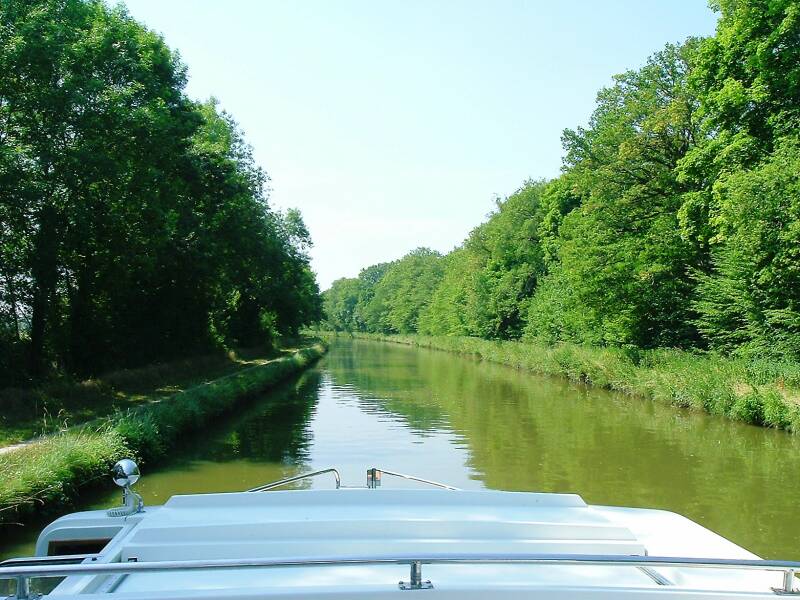 Cuffy
More on
Cuffy
Cuffy is a town of about 1,100 people. Its name comes from the Low Latin Cofiacus, meaning "the domain of Cofius." Spelling was all over the place in the Middle Ages, it appears as Cufeium, Cufeyacum, Terra Cufiaco, Terra Cufiaco, Cufec, Cufyaco, Cufiaco, Cuphiaco, and Cuphiacum between 1176 and 1297. It is first spelled Cuffy in a record from June 1417.
The village of Guétin, an outlying part of Cuffy, is along the Allier river. The Allier is the largest Loire tributary we encounter on this trip. There are two bridges at Guétin, the highway bridge for the D976 Bourges—Nevers highway, and a high aqueduct bridge the canal crosses.