Street Art in Valparaíso
Valparaíso Street Art
Chile in general and Valparaíso in particular are academic. The city has four major universities, and several smaller colleges.

Valparaíso has Chile's first public library. The city's El Mercurio de Valparaíso is the world's oldest Spanish language newspaper in continuous publication.

Pablo Neruda, Chile's national poet, lived here. And, the city is filled with artwork.

Here's what I saw walking around Cerro Alegre, near where I stayed.
There's a lot of up and down in Valparaíso, as it's built on a network of cerros or hills that slope down close to the waterfront.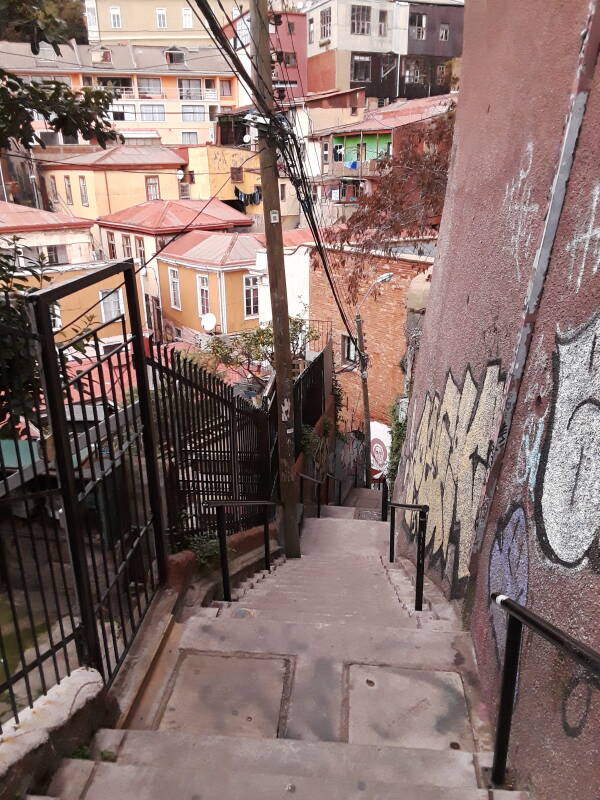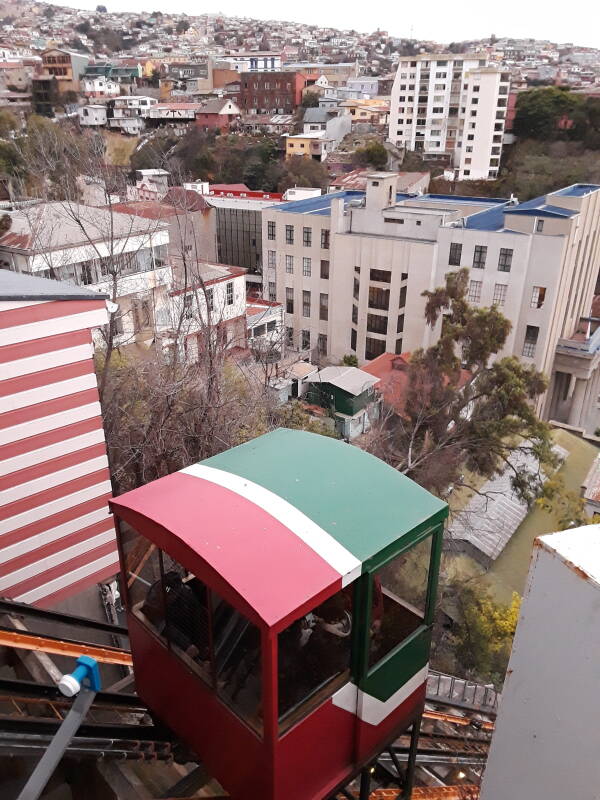 The city's famous Ascensores can carry you up and down the hills.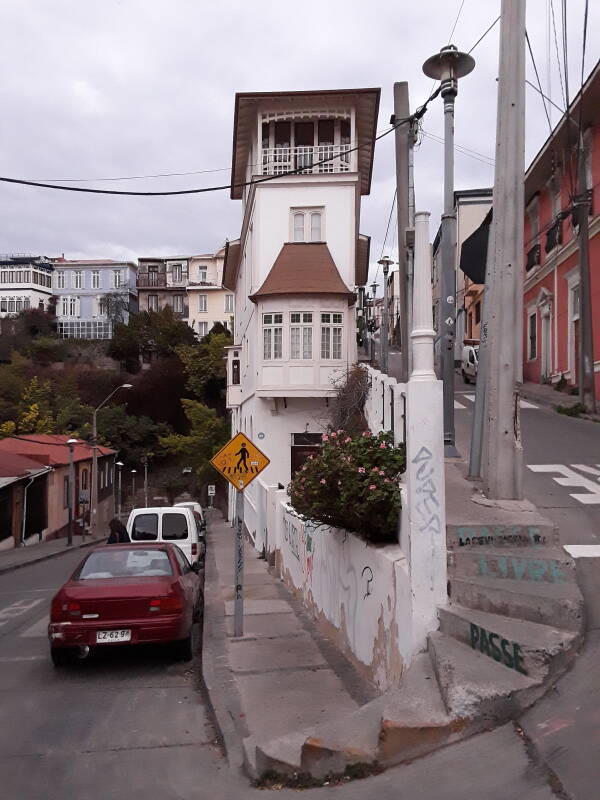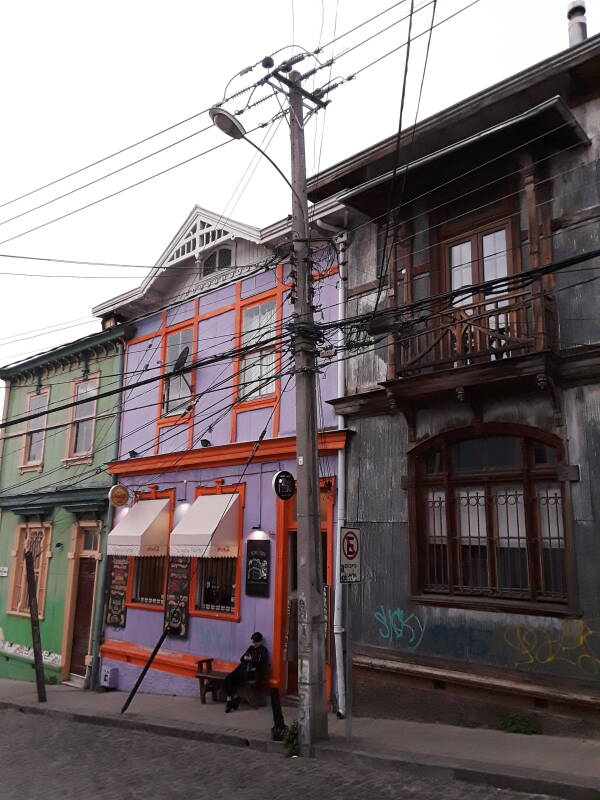 Buildings are painted in all combinations of colors.
Many have figures painted on them.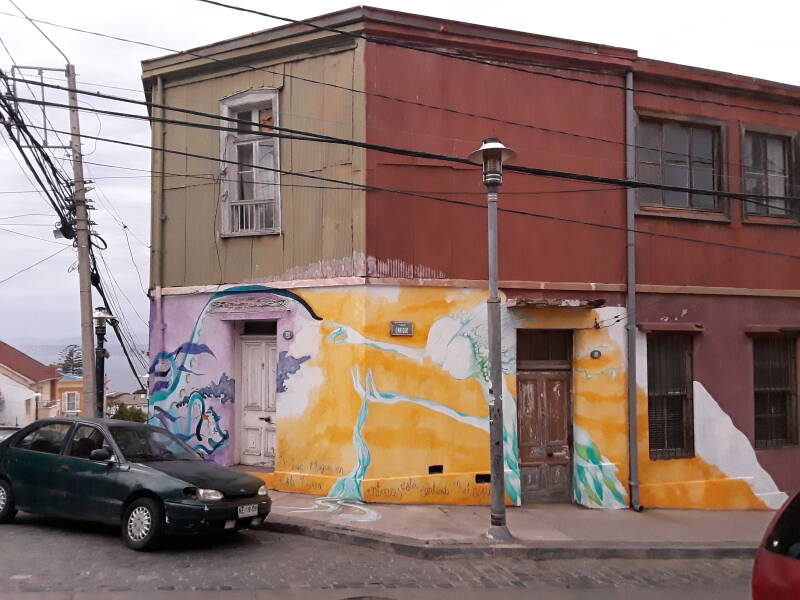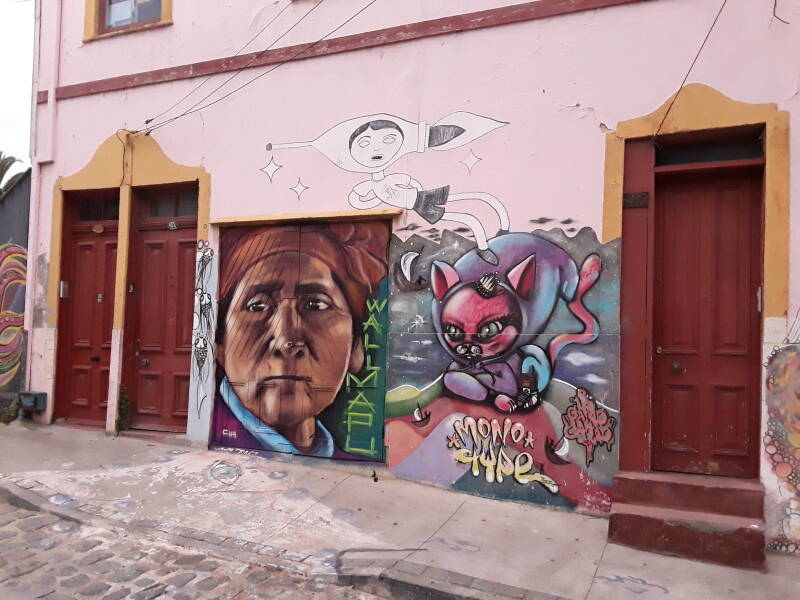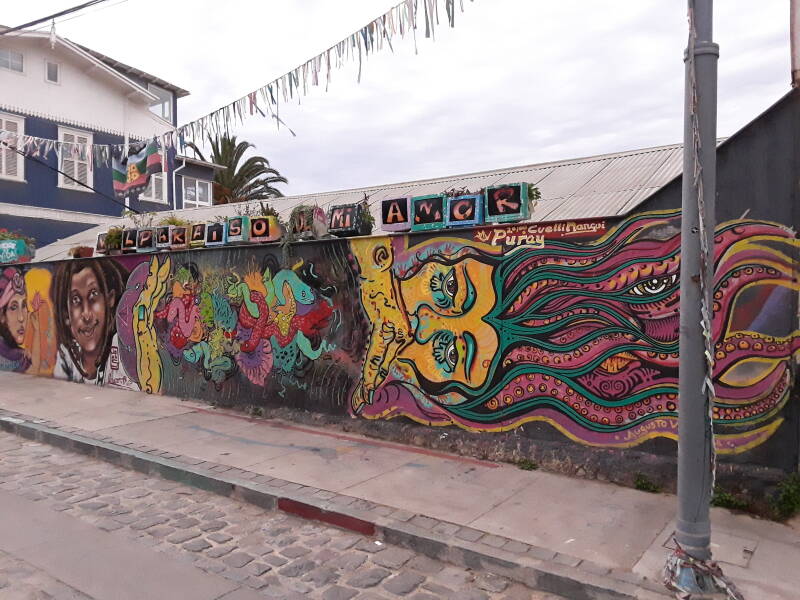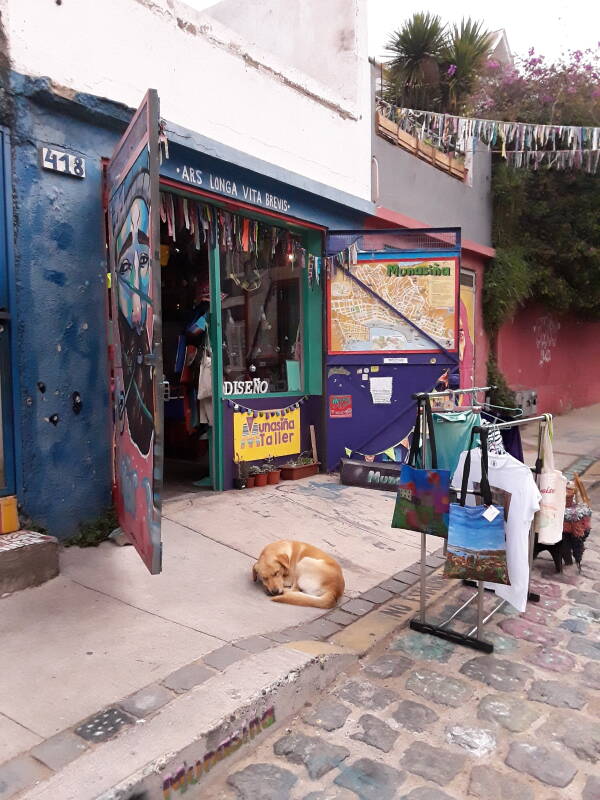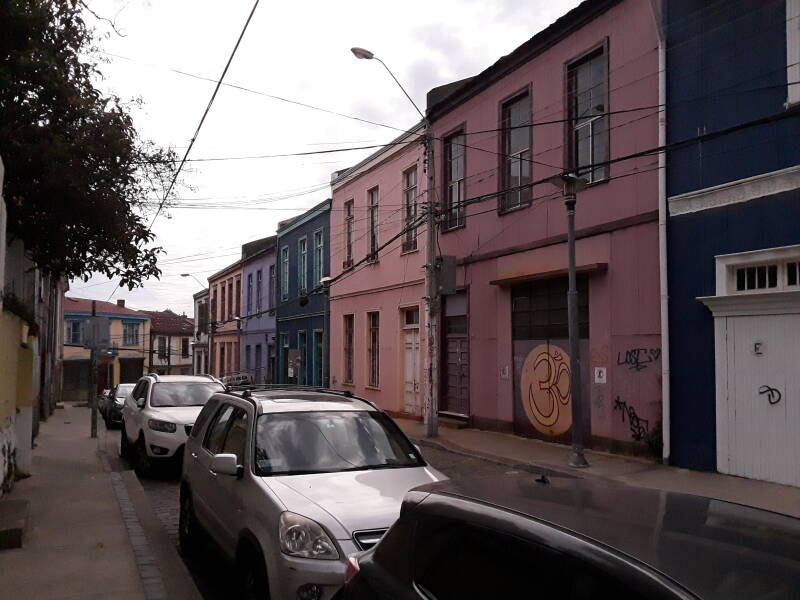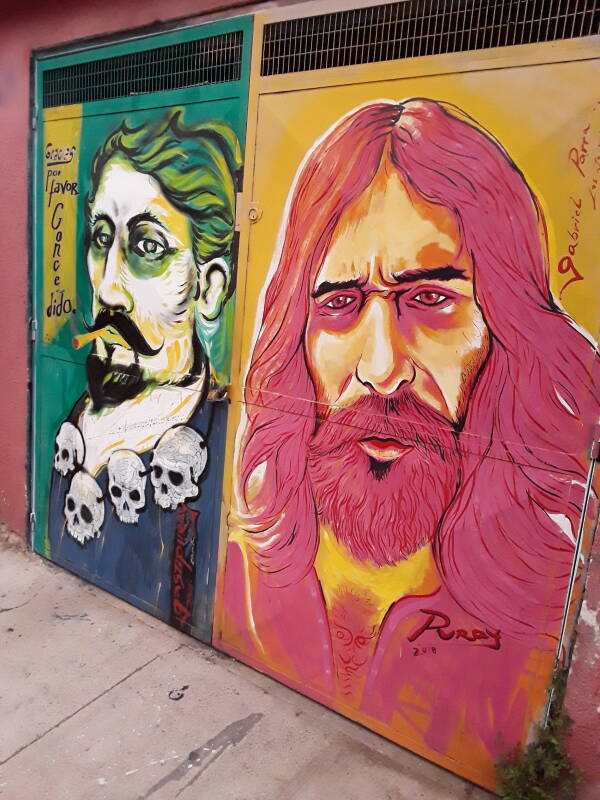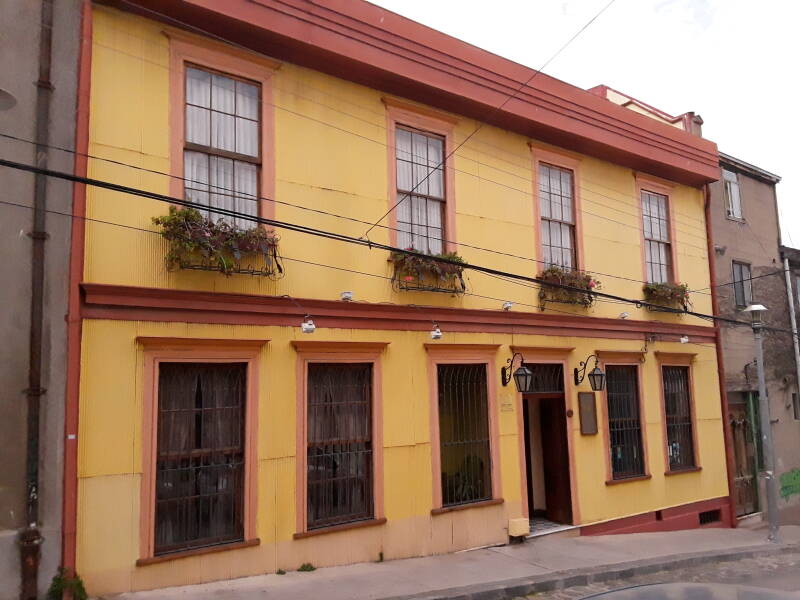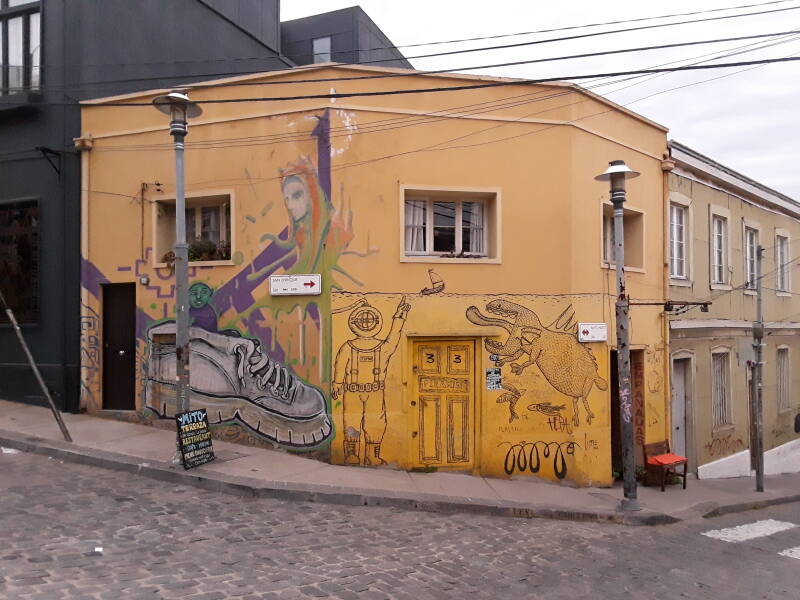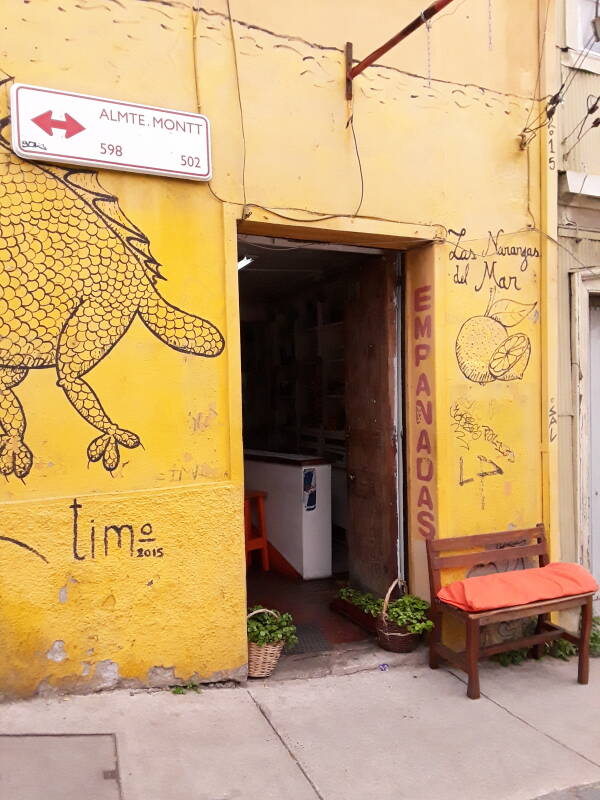 This shopkeeper is adding a custom sign beside the door.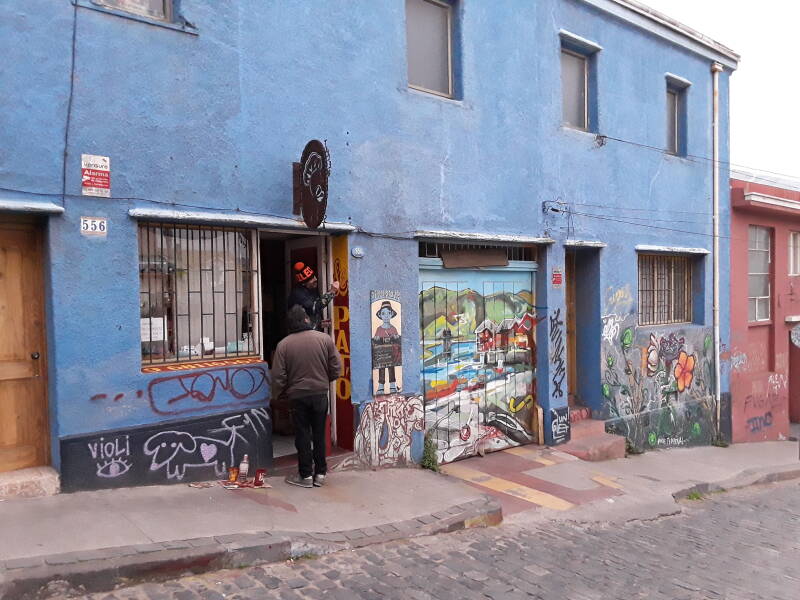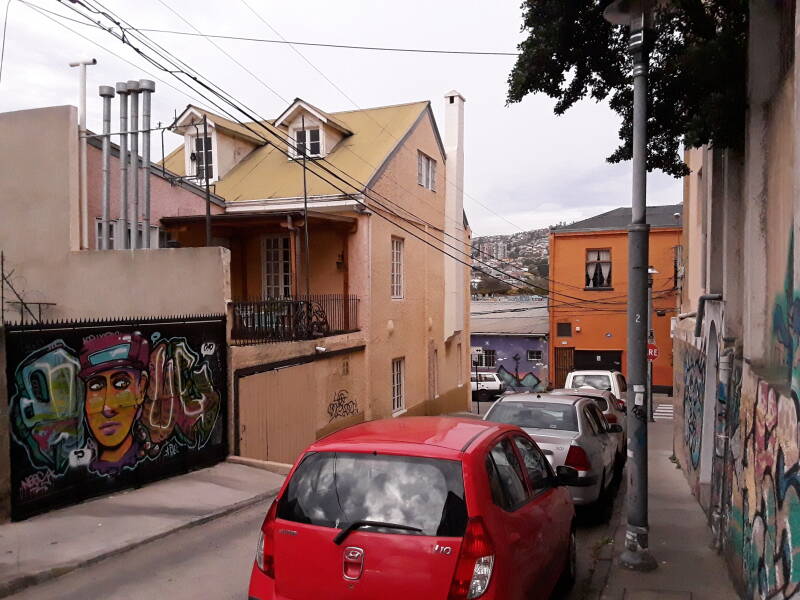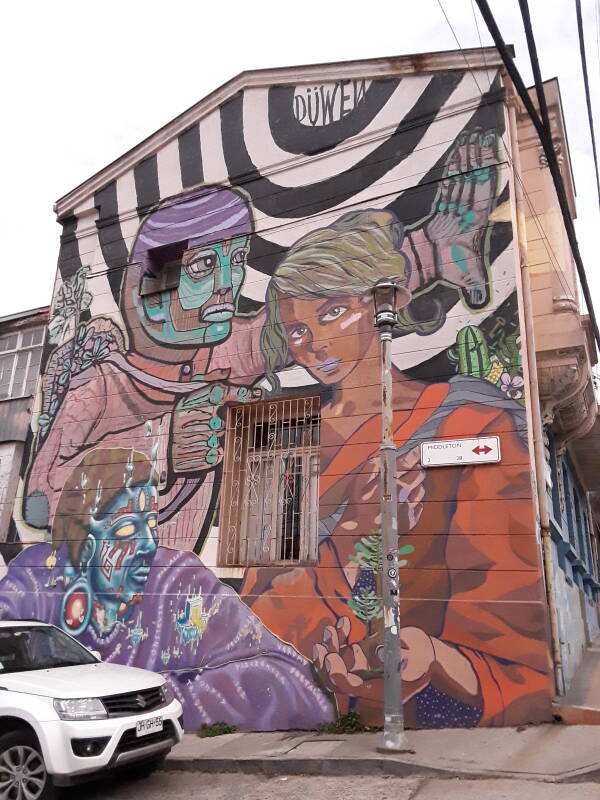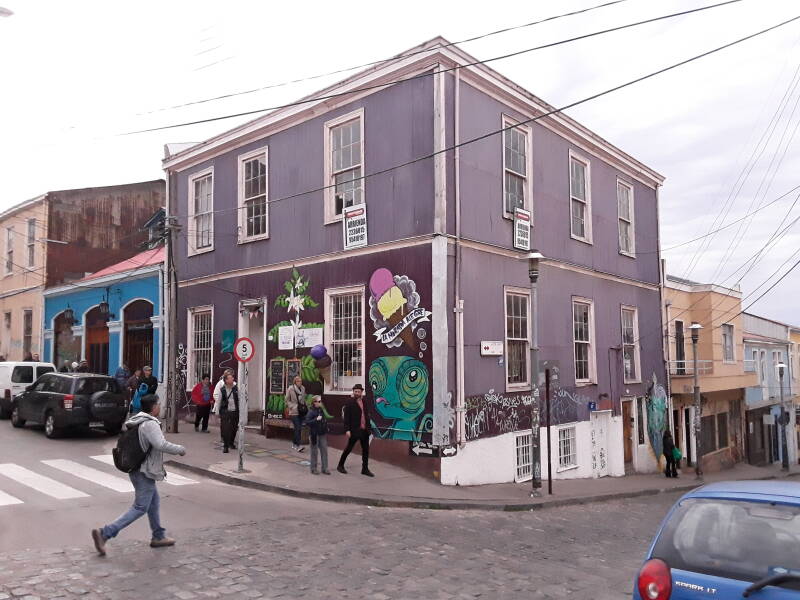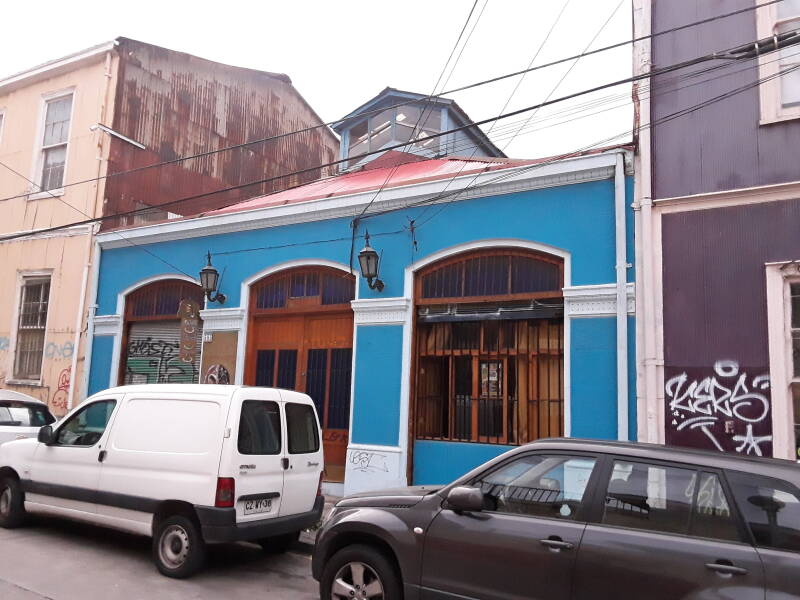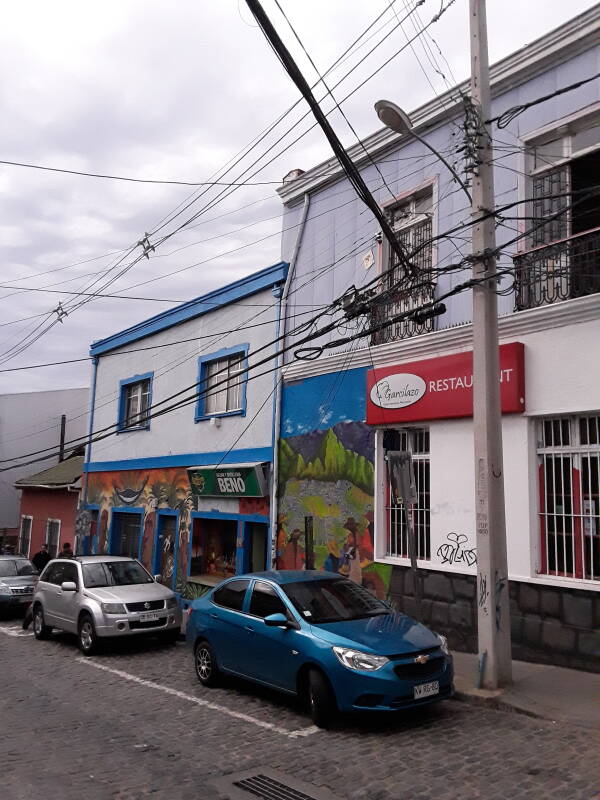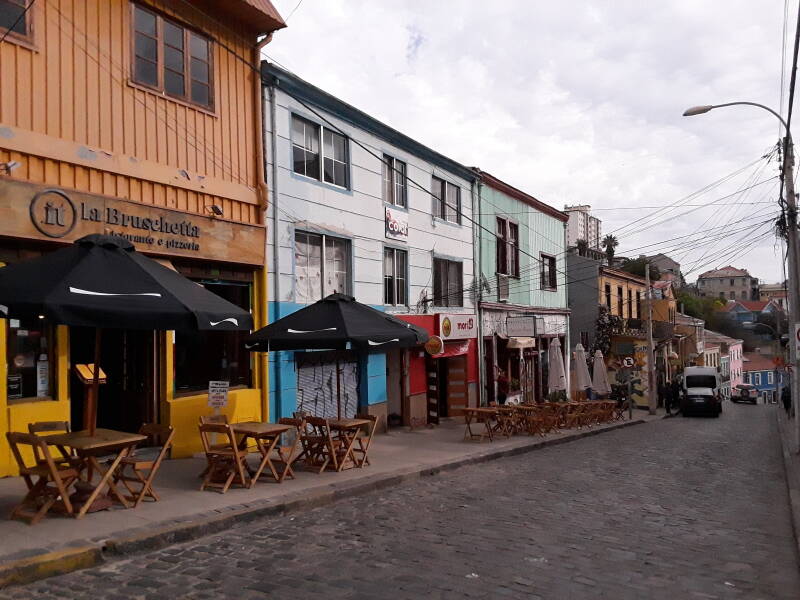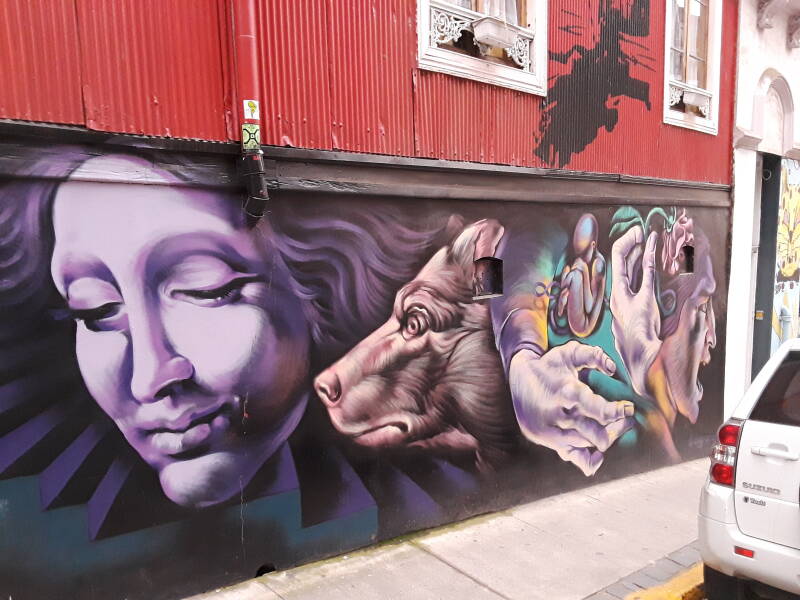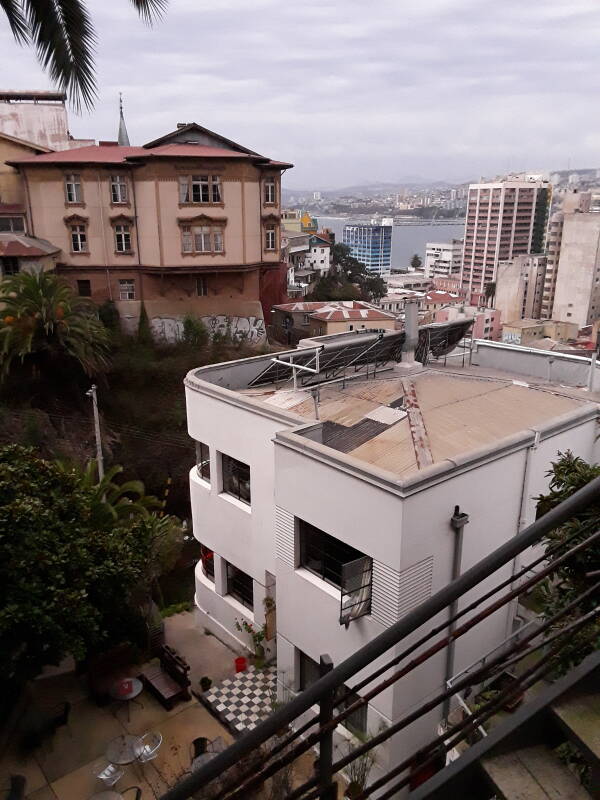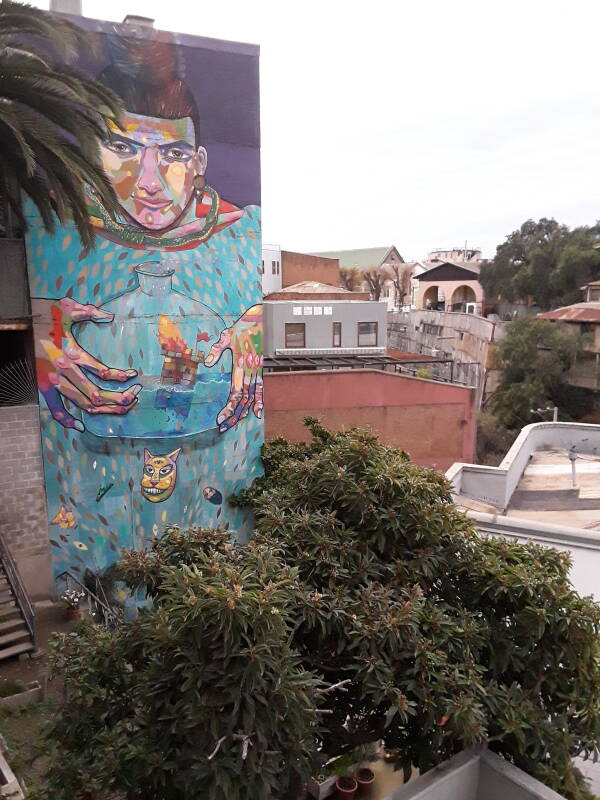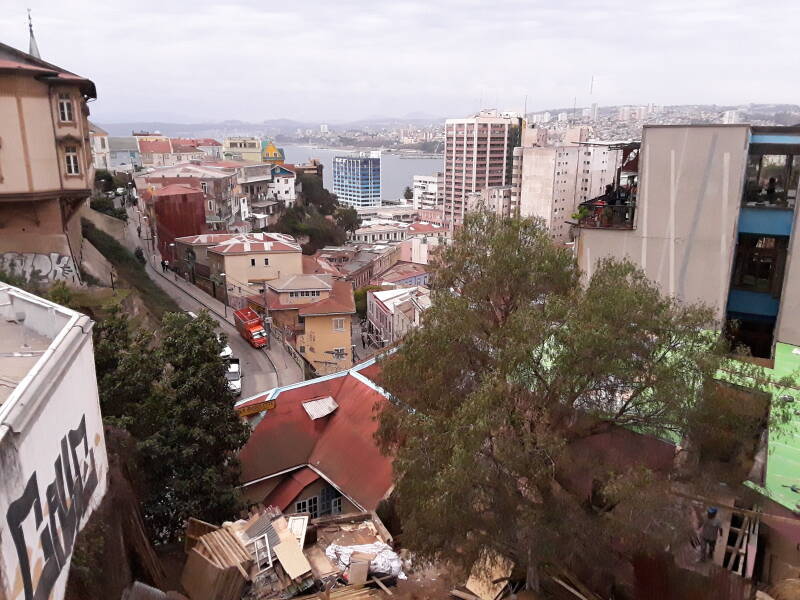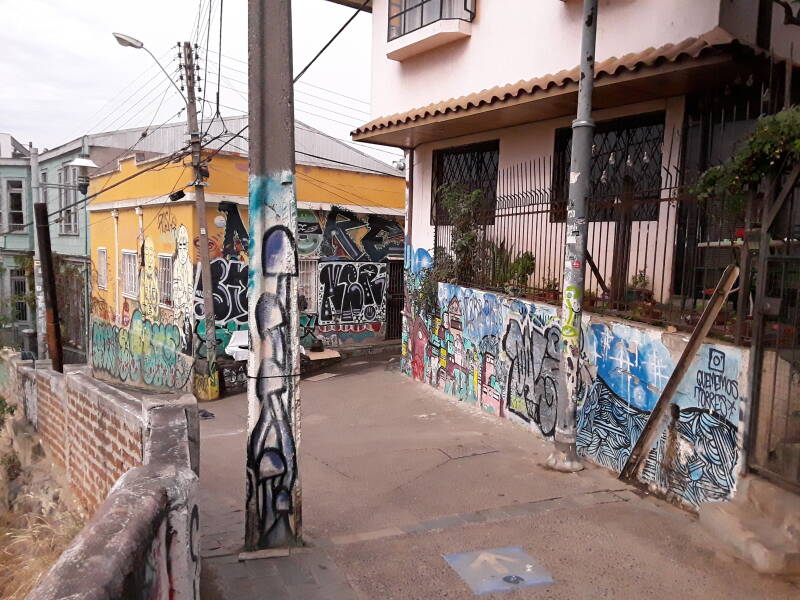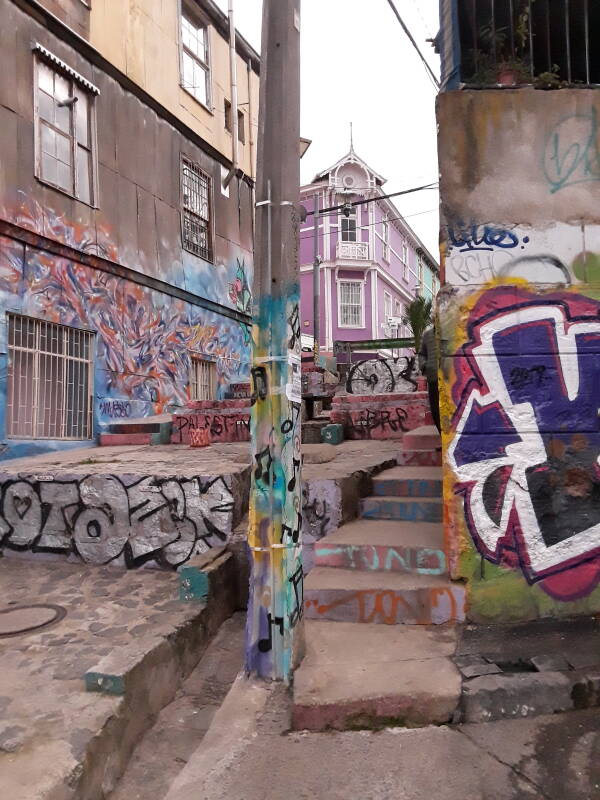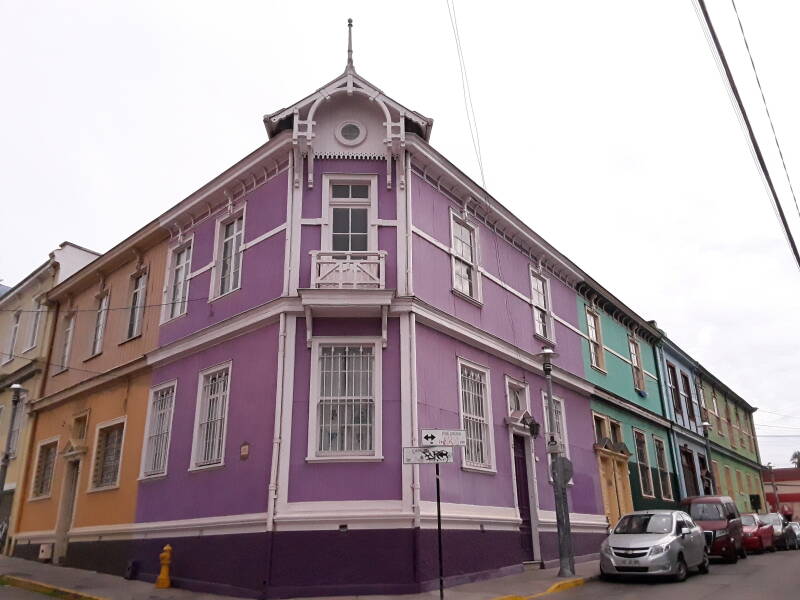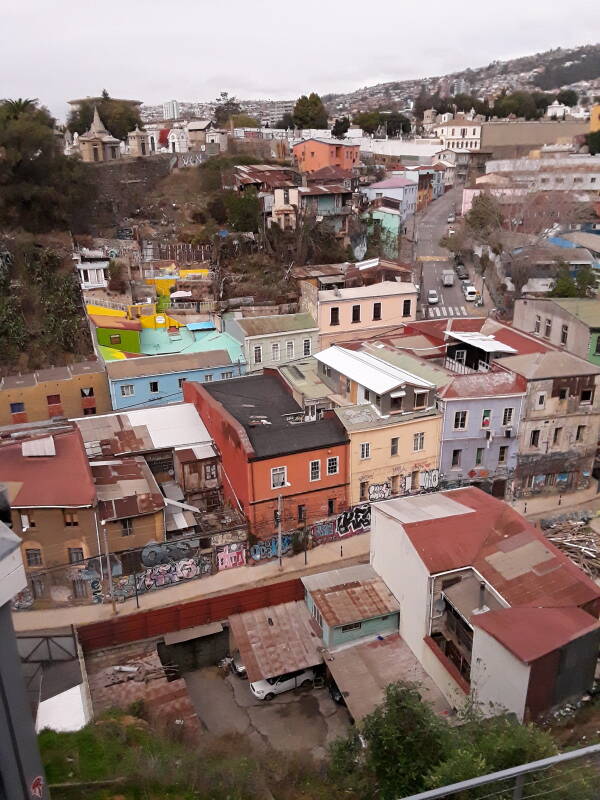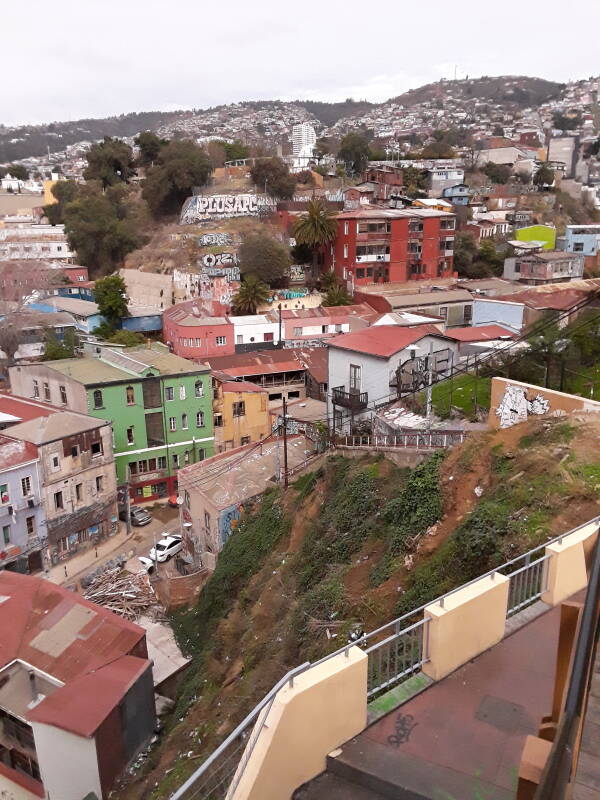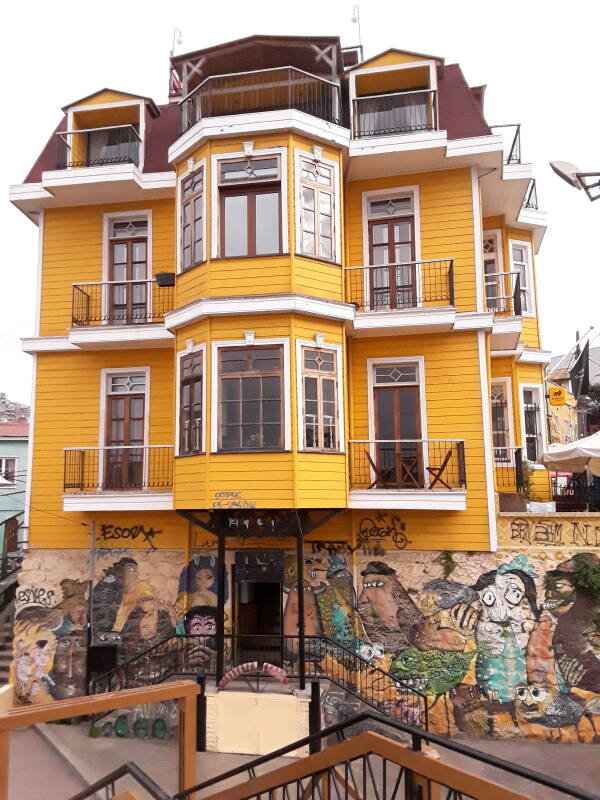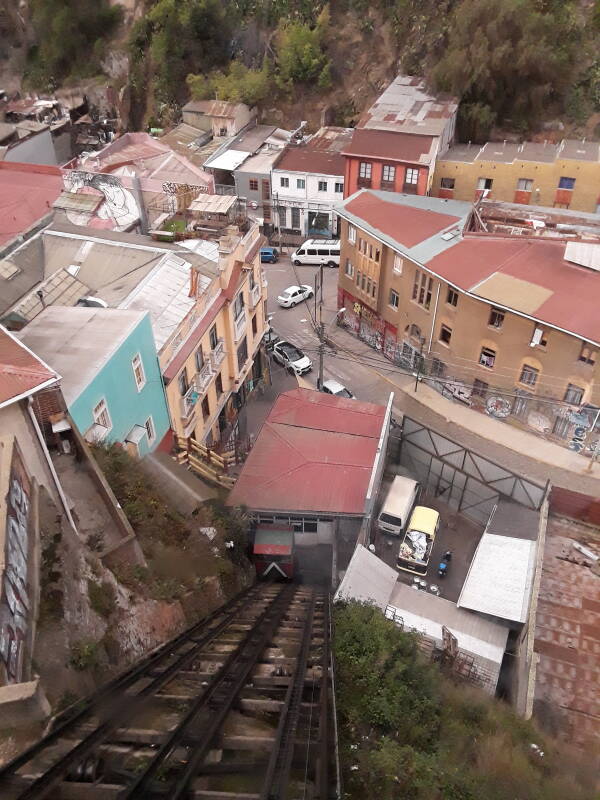 This is Ascensor Reina Victoria, the Queen Elizabeth Elevator.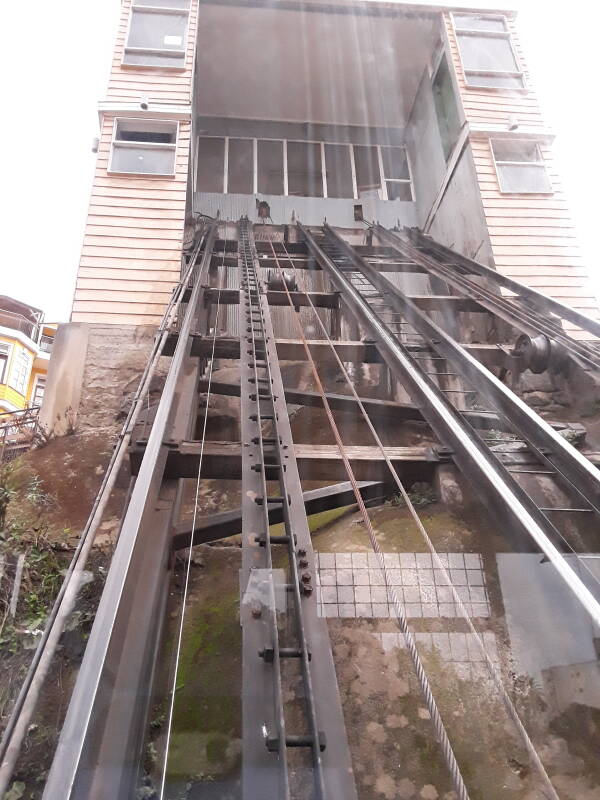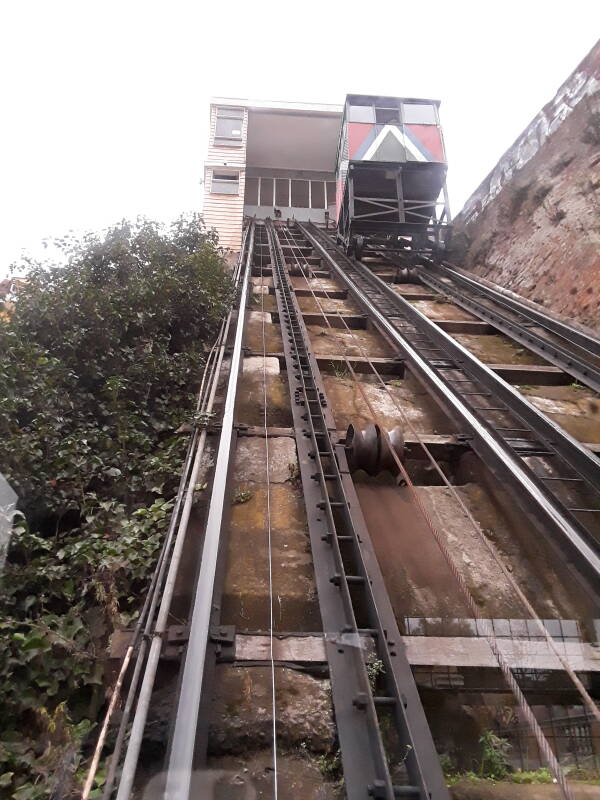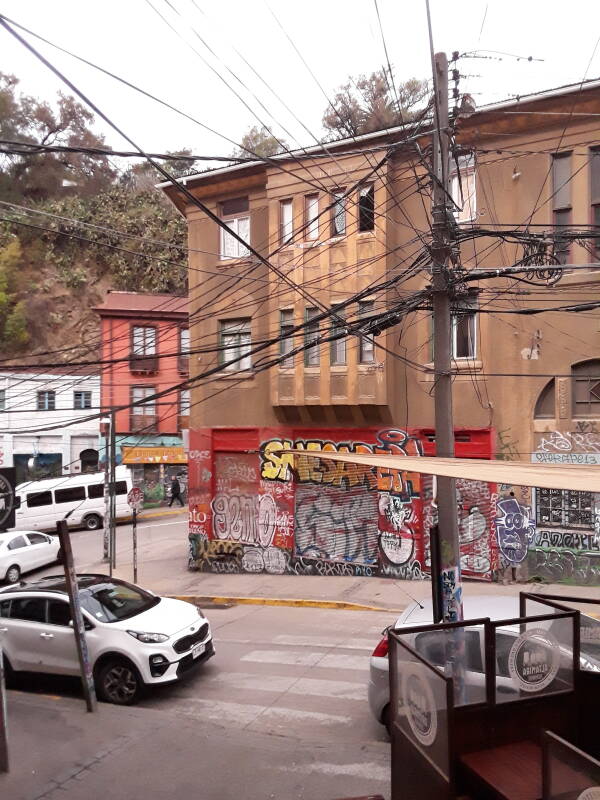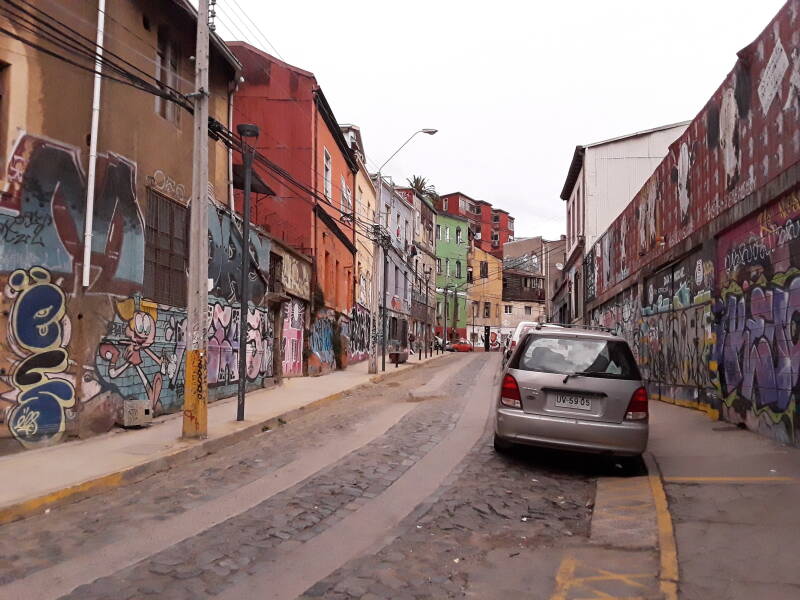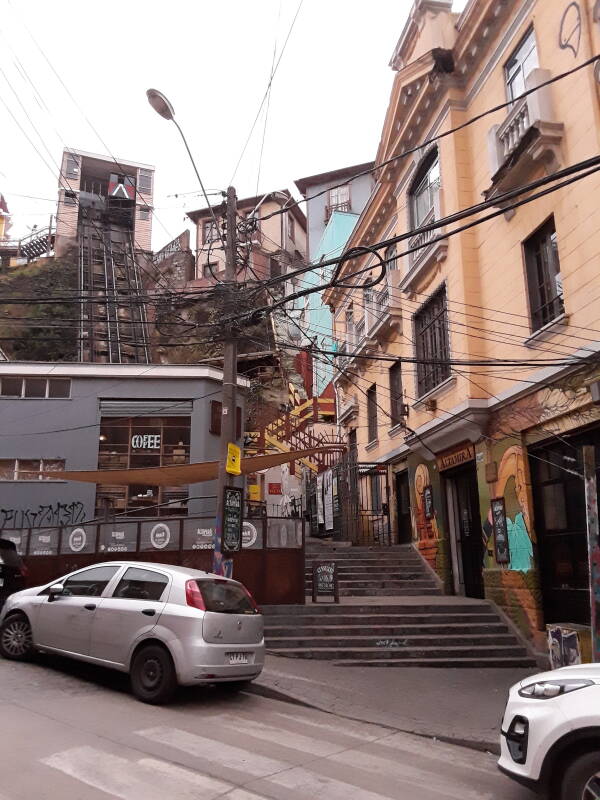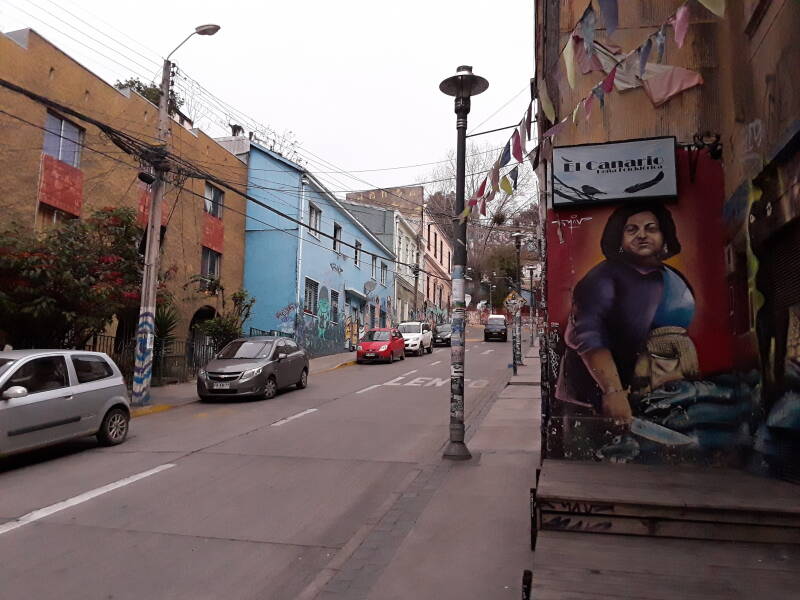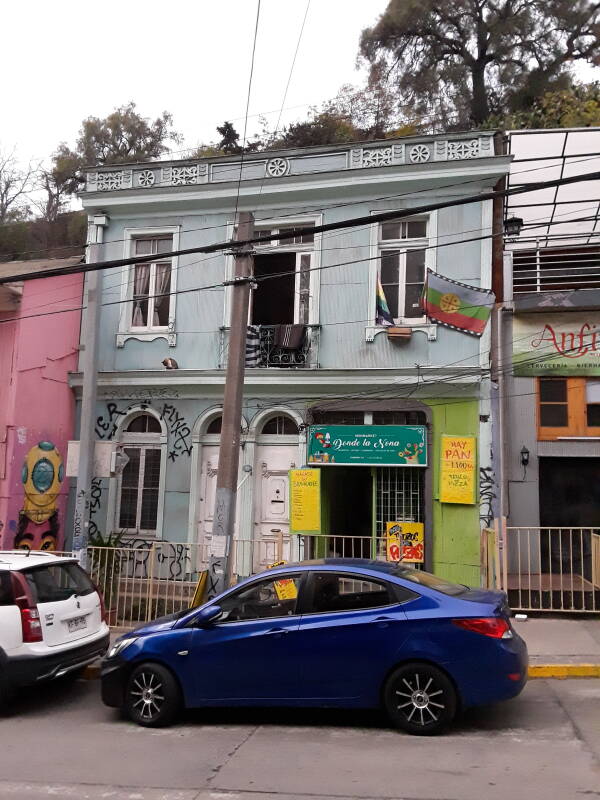 Robert De Niro's Taxi Driver character stands beside this auto repair and paint shop.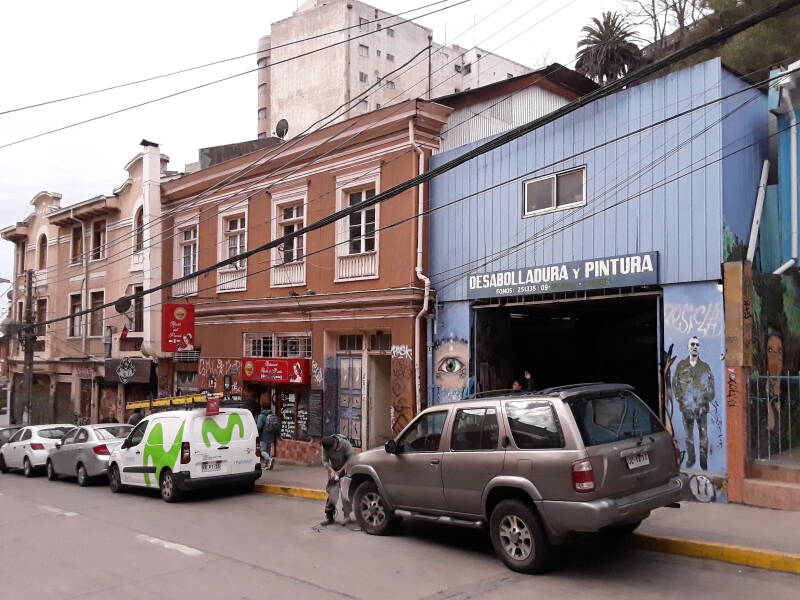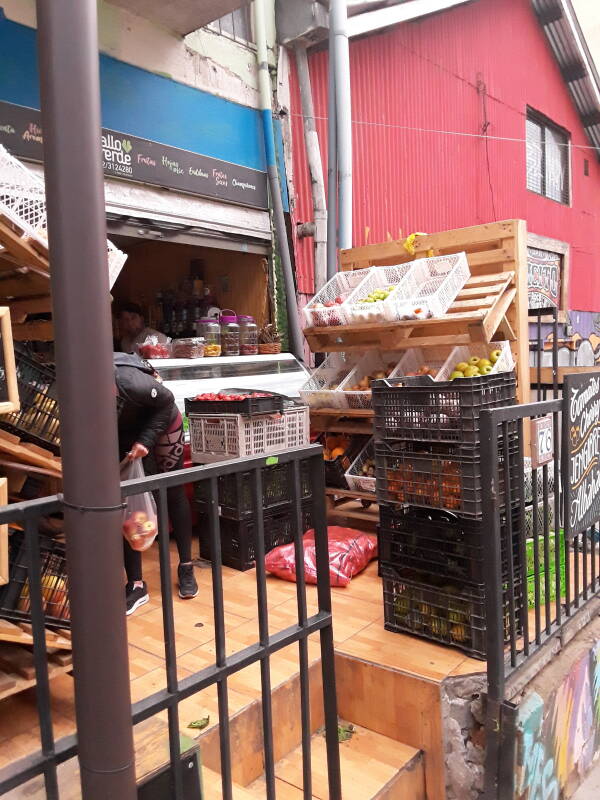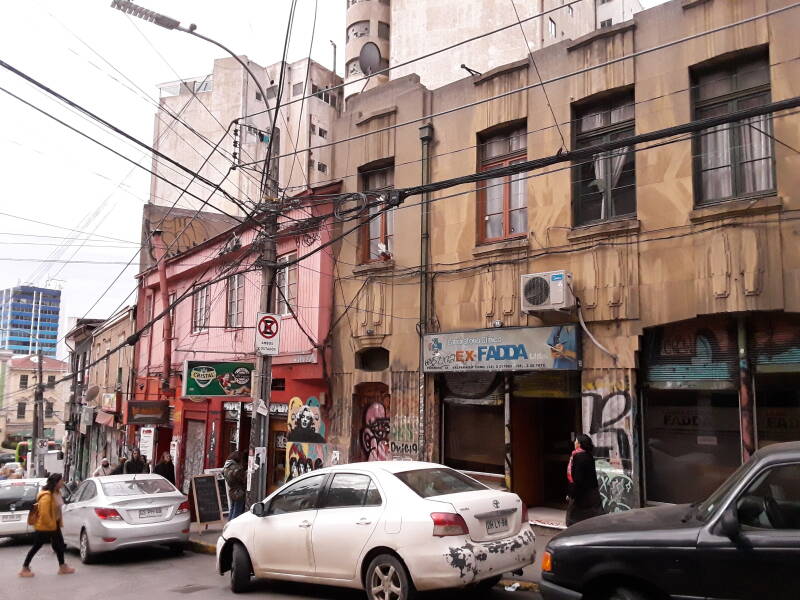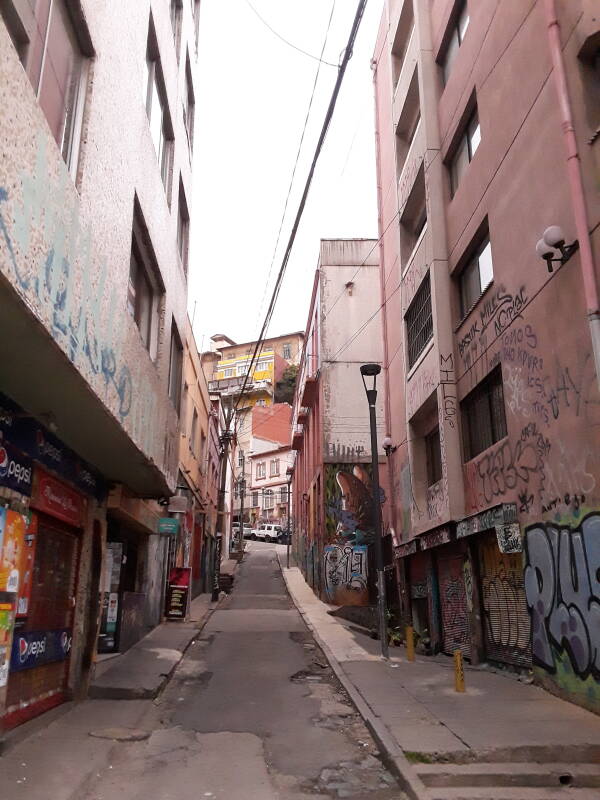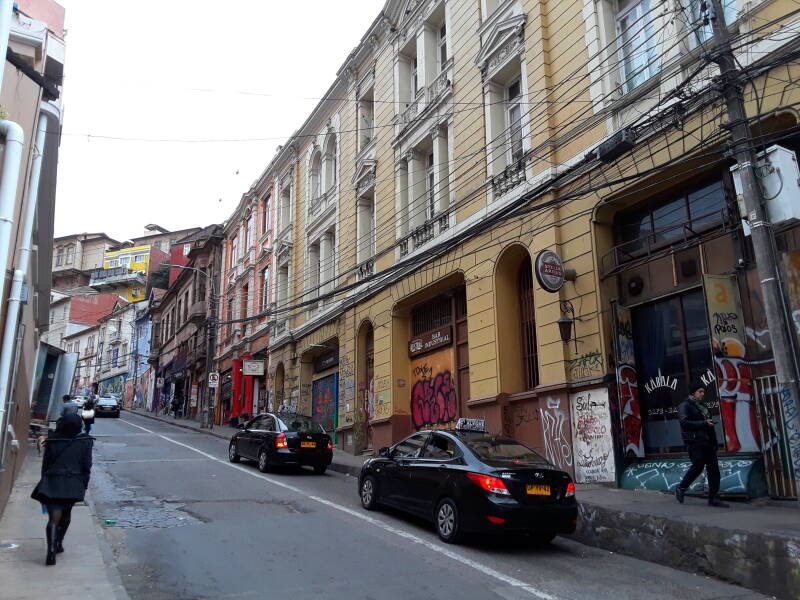 Valparaíso's buses come in a variety of designs and colors. This is on Esmeralda, one of the two main streets through the narrow flat strip at the base of the cerros.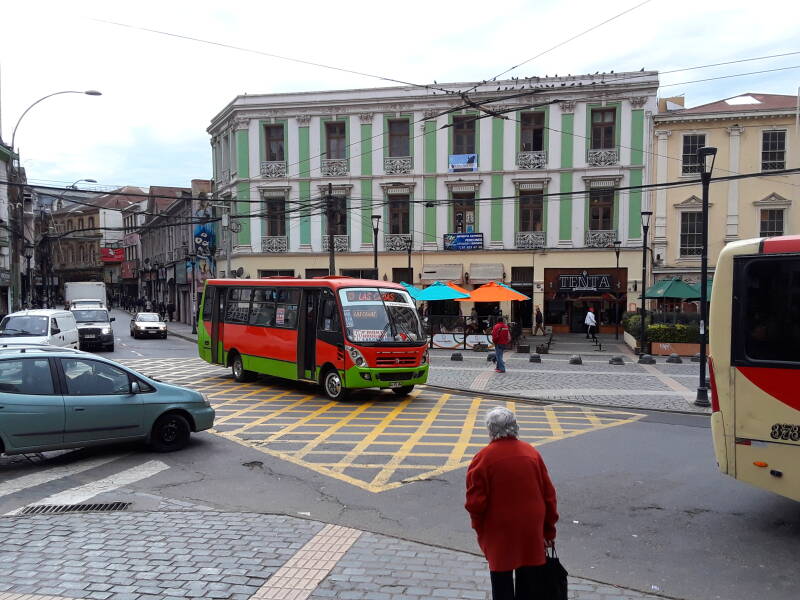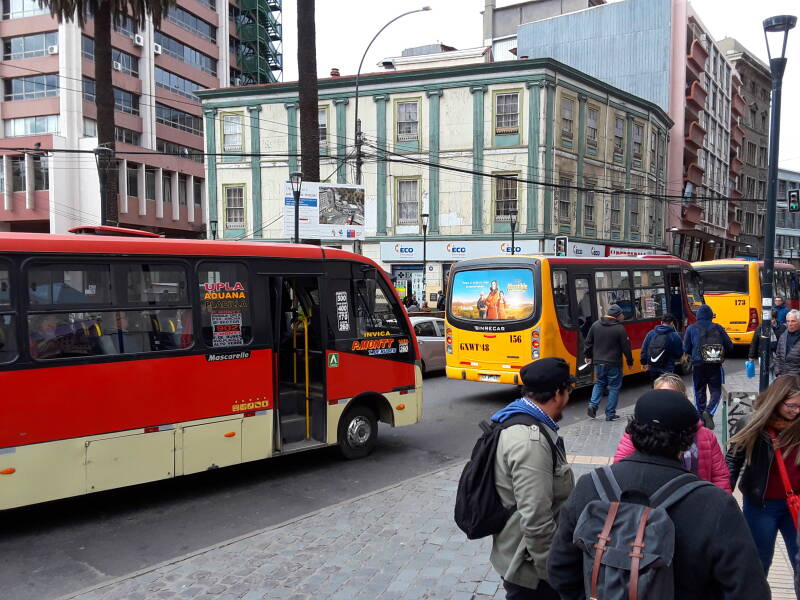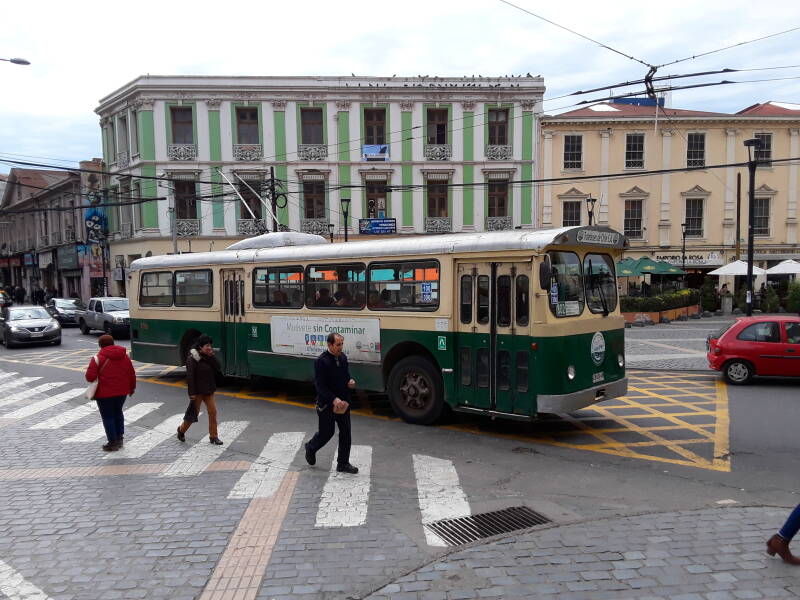 There goes a vintage Volkswagon Microbus.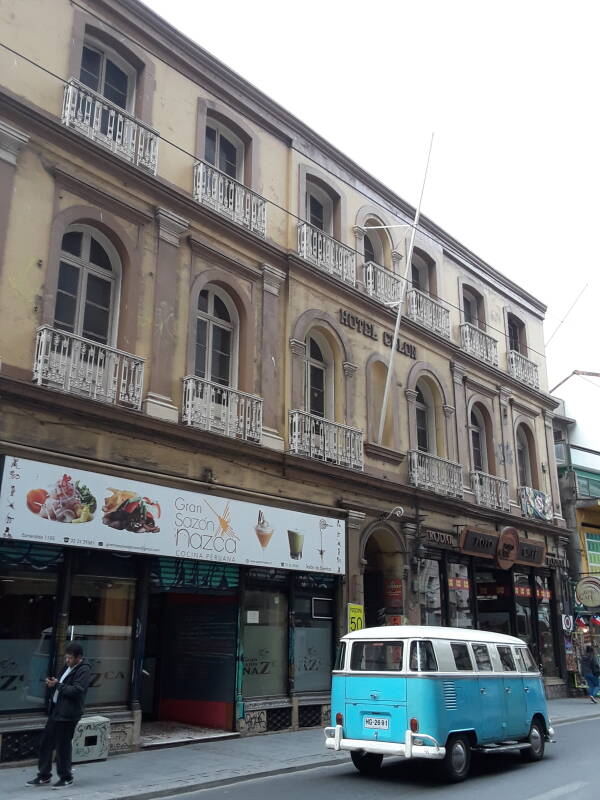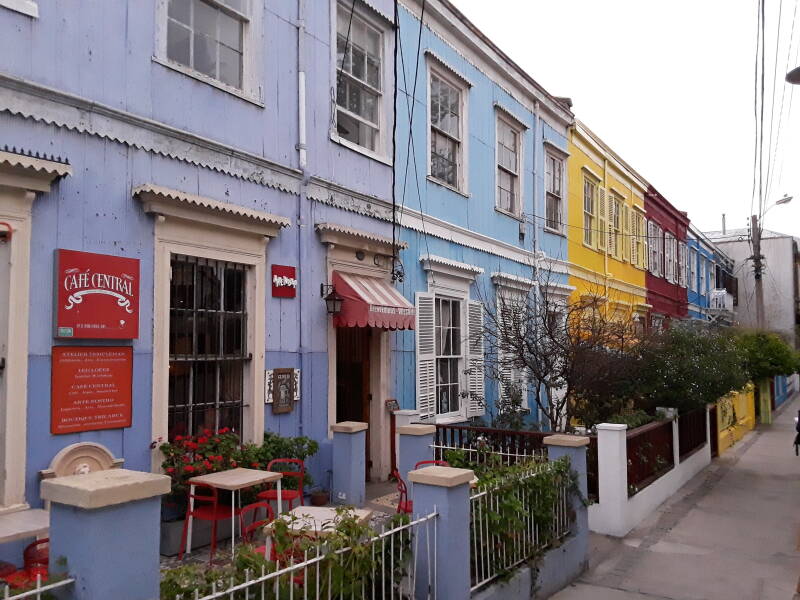 The north end of Templeman is relatively level for a few blocks, then it ends at a bluff overlooking the harbor. That's a floating dry dock out there.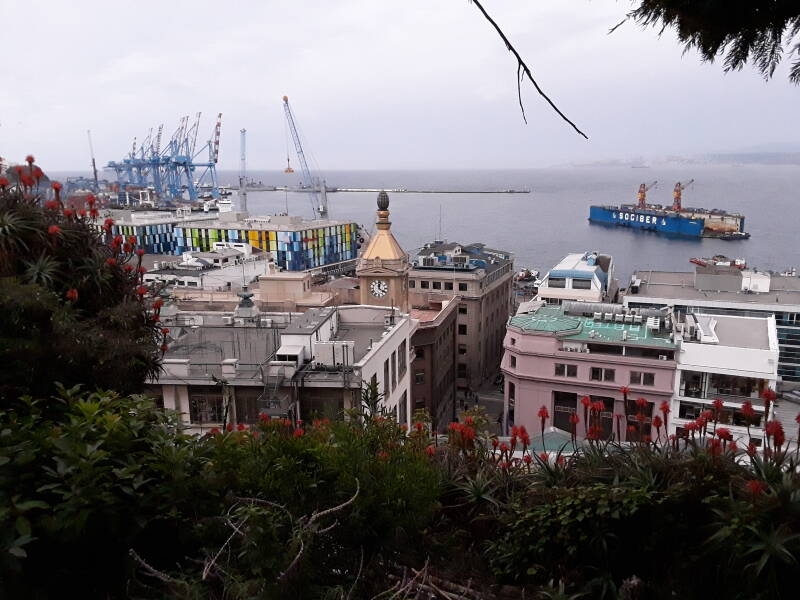 An ascensor can take us down to Esmeralda.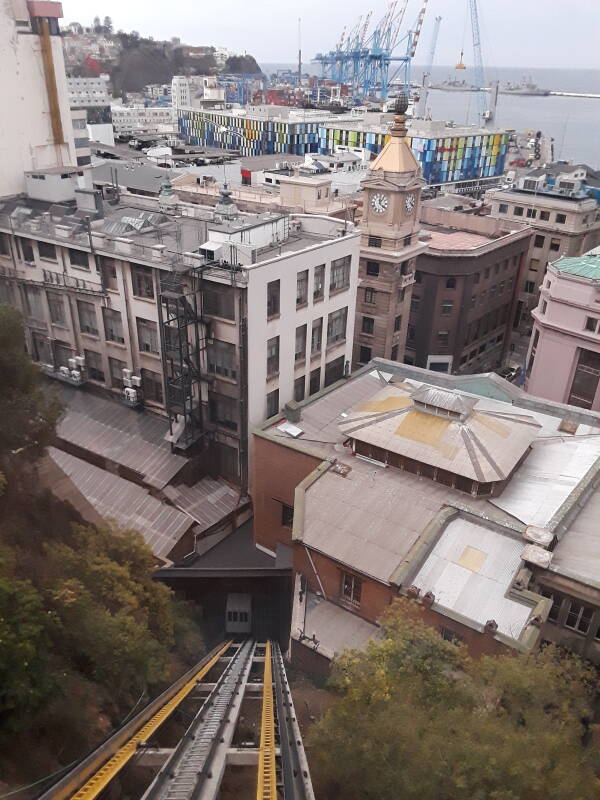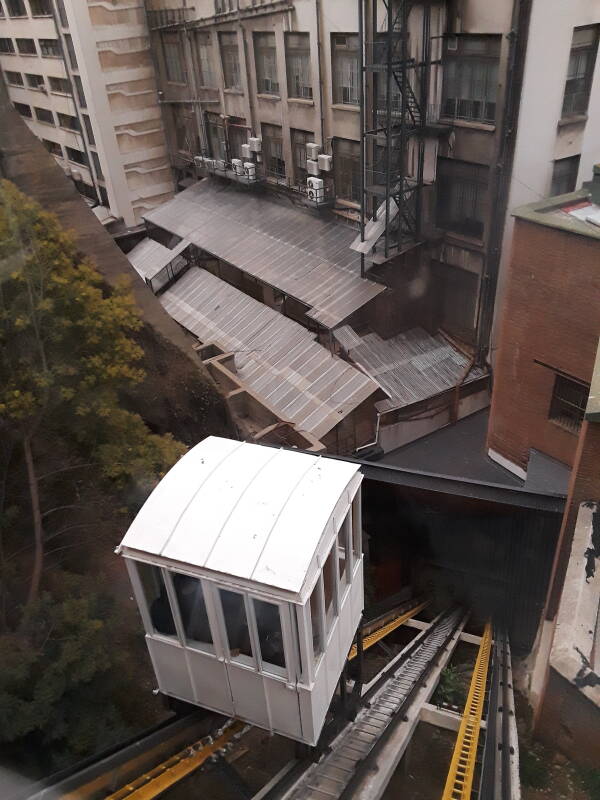 End of the Day
I'm at a rooftop cafe near where I'm staying.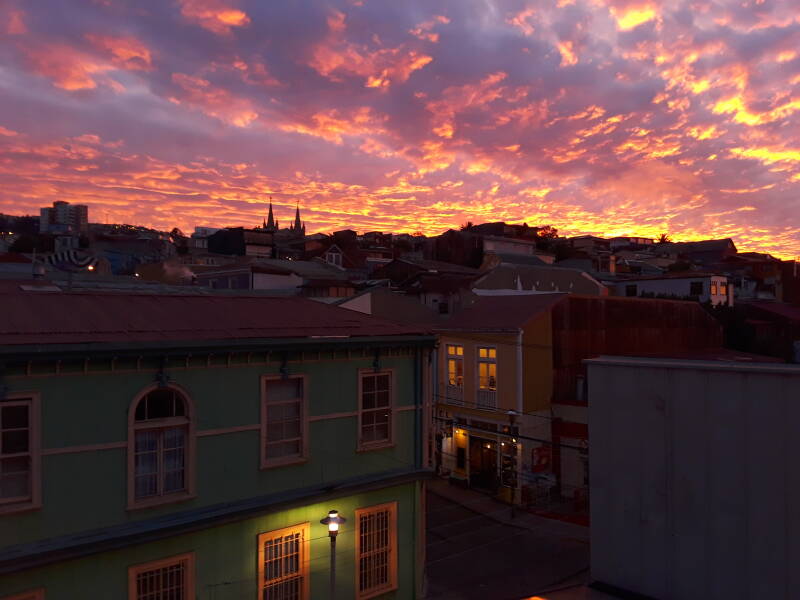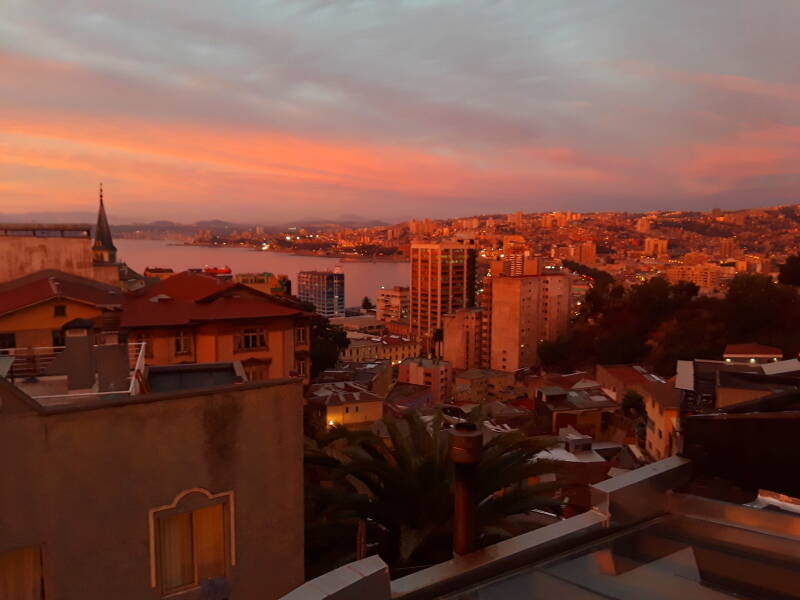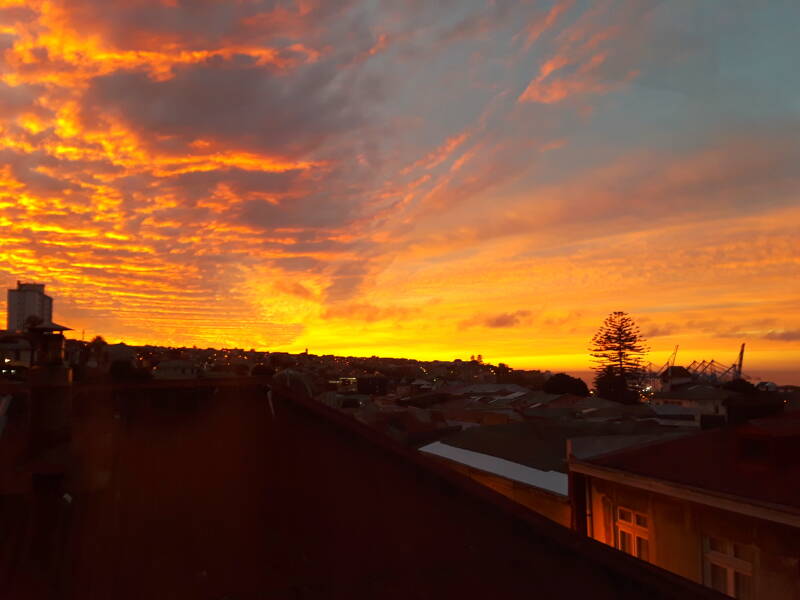 Return by Night
I went back down to a brewpub near Esmeralda, then came back up on Ascensor Reina Victoria.