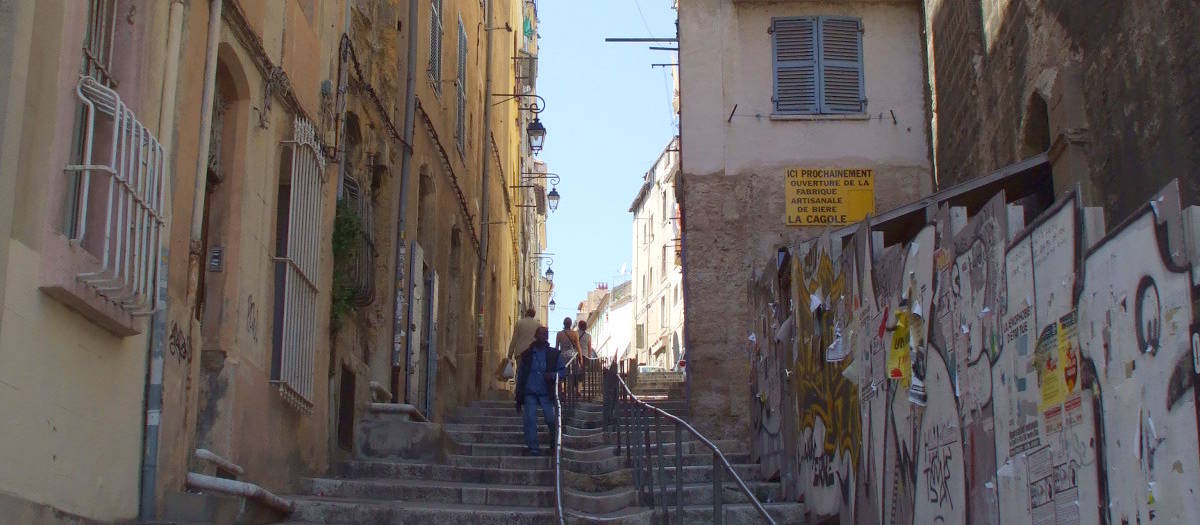 Le Panier
Le Panier Quarter
Nouvelle Cathédrale de la Major is the seat of the Archdiocese of Marseille.
It was built through the second half of the 1800s on the site that had been used for the cathedrals of Marseille since the 5th century.
Its name, Major, is from the Occitan language, a label applied to the church on this spot since the 12th century.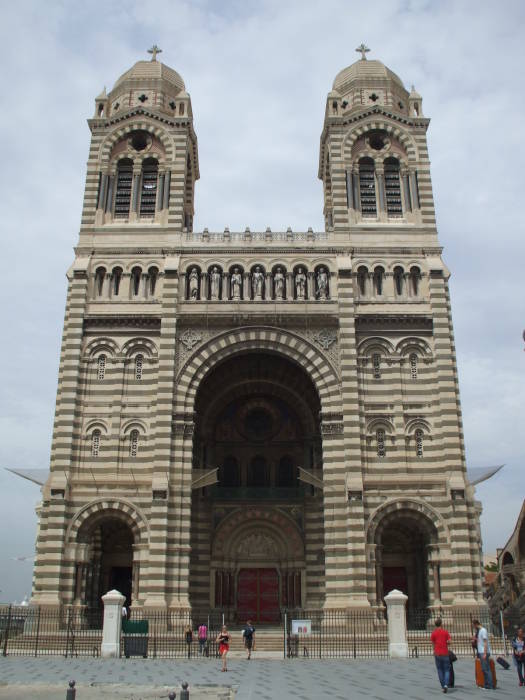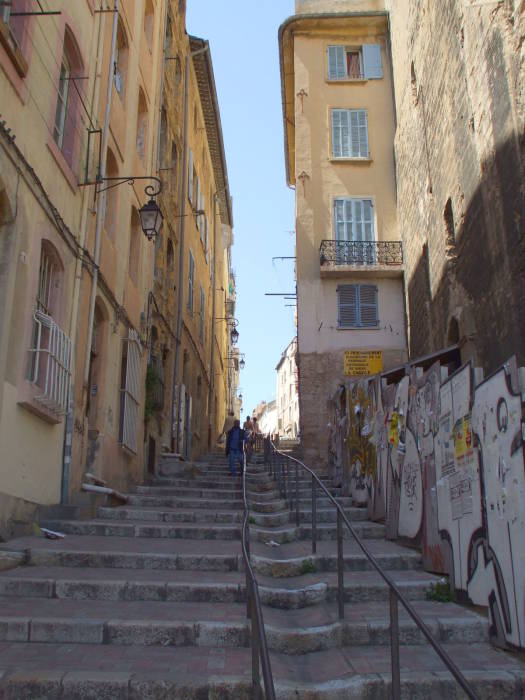 Walking east from the cathedral leads you into the Panier district of Marseille. This district takes its name from panier, French for basket, as this was once the locations of many markets.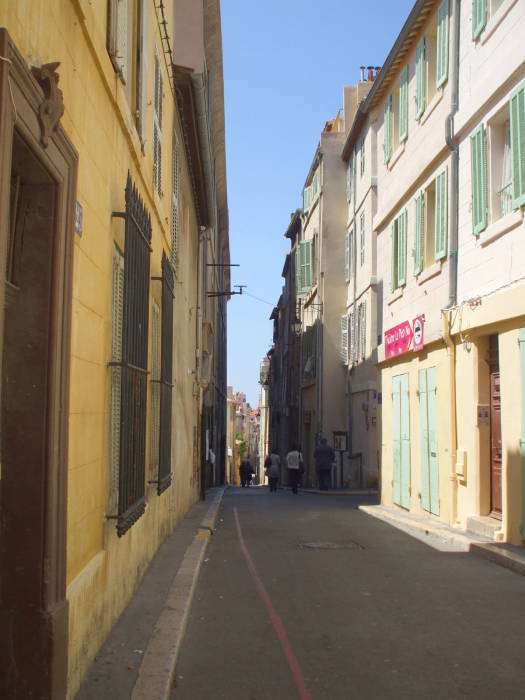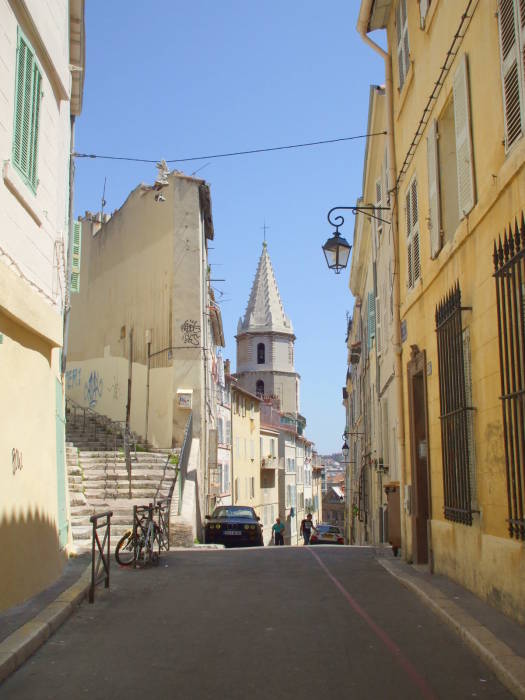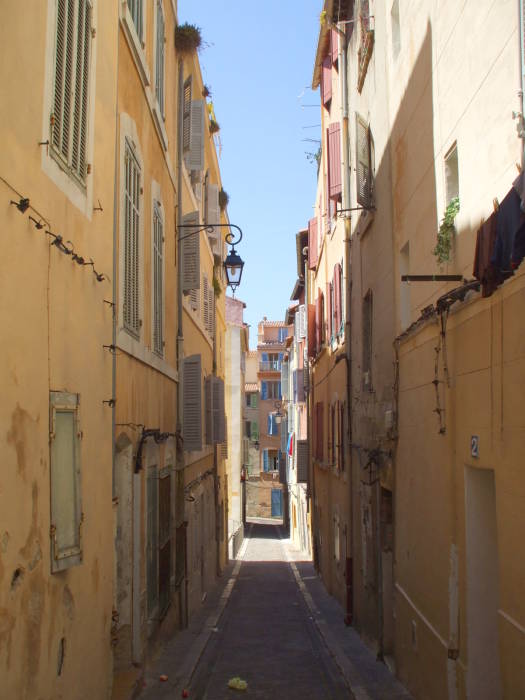 The Germans dynamited much of this area during their occupation of France in World War II.
In January, 1943, the Germans organized a large-scale sweep of the area to round up Jewish citizens and ship them to the death camps. This was organized with the active assistance of the Vichy government under the direction of the chief of police, René Bousquet.
The Germans considered this area to be a "terrorist nest" because of its narrow, curving streets. Himmler had ordered that the arrested French citizens were to be shipped first to the concentration camp near Compiègne in Northern France, and then sent to the Drancy internment camp and on east to the extermination camps.
The entire Panier area was searched house by house. 2,000 Marseille residents were sent off to be killed in the German death camps. The area further down the hill, immediately north of the Old Port, was systematically demolished with dynamite.
The Germans announced that almost all of arrested Jews were "criminal scoundrels", and that when they were transferred from the first camp, near Compiègne, to the Drancy internment camp, they were so dirty and infested with fleas that they had to be submitted to a special cleaning process to avoid an epidemic.
Holocaust deniers today continue to make absurd claims that the death camps were really operated in the interest of public health.
Centre de la Vielle Charité in the Panier district is a Baroque church surrounded by multiple levels of balconies.
This has been a barracks, a soldiers' rest home, and then low-cost housing for people who lost their homes when the Germans dynamited most of the district.
Now two museums are located here, the Musée d'Archéologie Mediterranée and the Musée des Arts Africains, Océaniens et Amérindiens.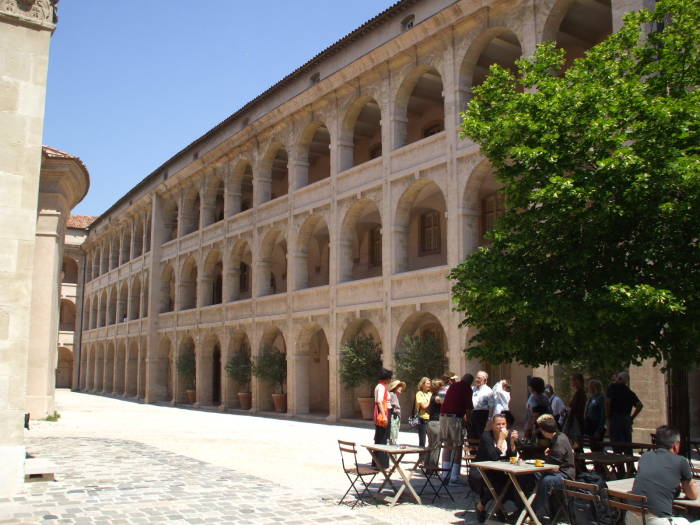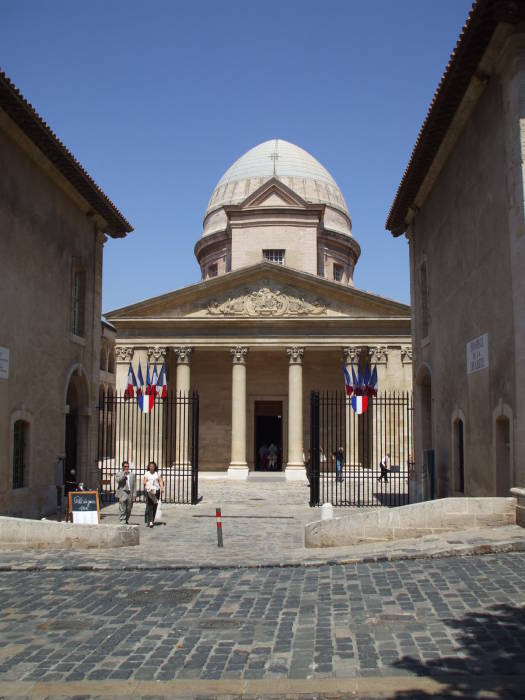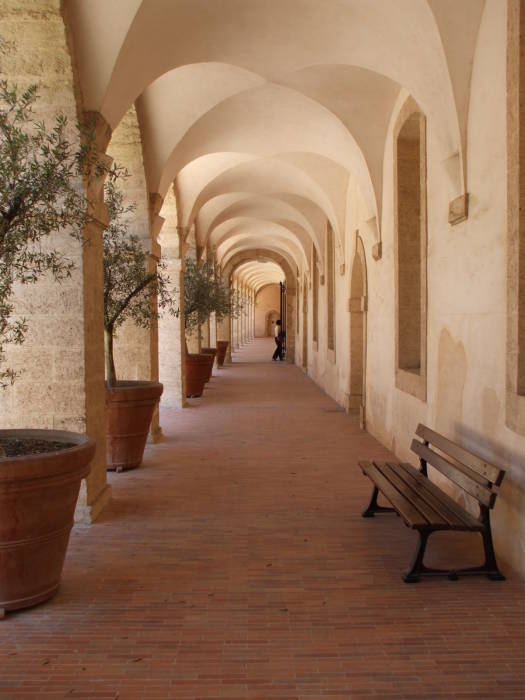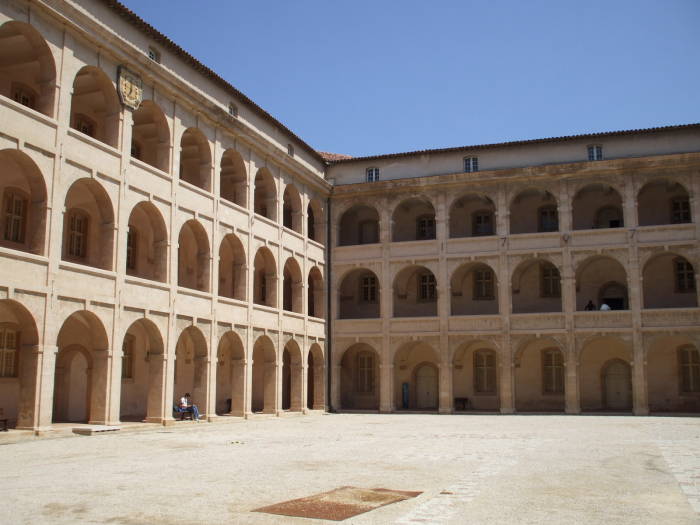 After wandering the Panier for a while, you may want to stop for a while at the Cup of Tea tea house. It's on Rue Caisserie, on your way down out of the hilly back streets, almost to where things open up a little as you enter the area destroyed by the Germans.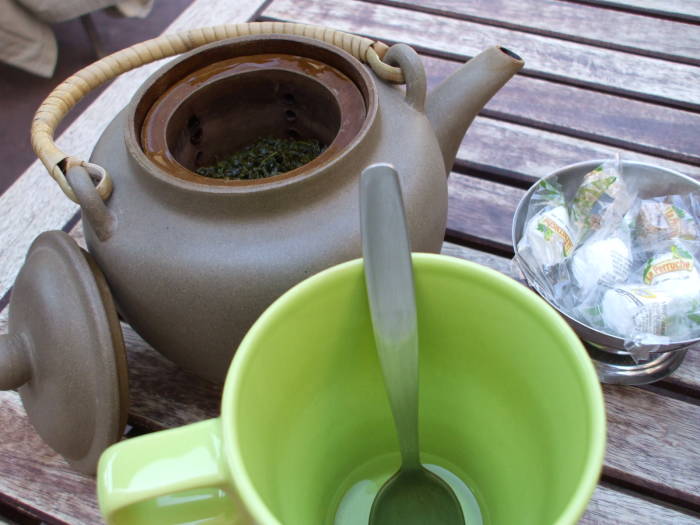 They have over fifty very specific varieties of tea, described in great detail. I think that this one was Laotian.
Now we'll climb the hill to the basilica.