Ios / Ίος
Visiting Ios
I have been to Ios multiple times. It has a reputation as a hedonistic party island, but there's far more to it than that.

It might be a party island, if you visit during the high season and spend your time in the bars in the narrow passageways of Hora, the old town above the port. But why would you do that?

In the "shoulder seasons" of mid-April through May, and September through mid-October, Ios is a very pleasant place to visit, relaxing if you want or trekking and exploring if you prefer.

Athens to Paris
by Train I visited Ios on my own in 1999. In 2010 I was The Transporter for a trip for my parents for their 50th wedding anniversary and my dad's retirement — through some of the Greek islands by ferry and then by train from Athens to Paris. That included a few nights on Ios, which they liked. And so pretty much anyone can enjoy Ios.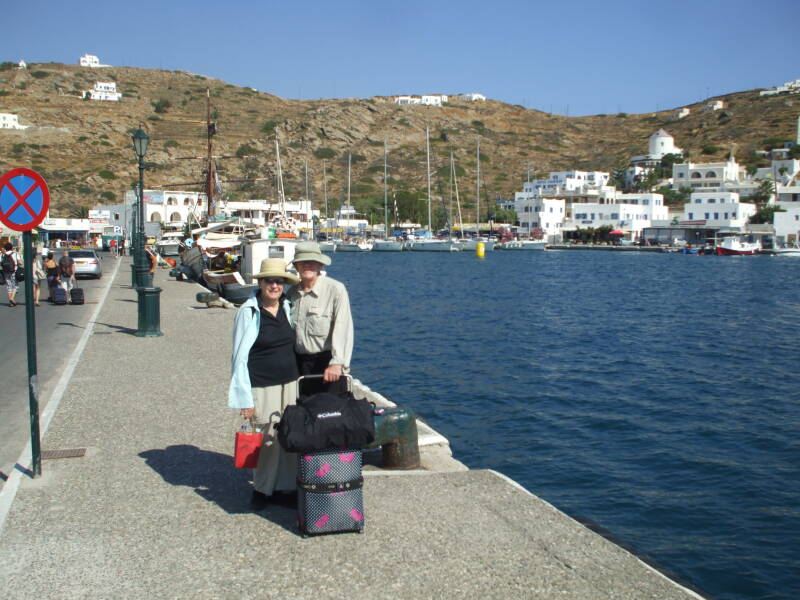 The pictures in this set of pages are from my return in 2022.
Or, Continue Through Greece:
Where next?