By Overnight Ferry from Milos to Heraklion
From Milos to Heraklion
Από τη Μήλος στο Ηράκλειο
I was traveling through the Cycladic islands in the central Aegean sea by ferry. I had been on Ios, Folegandros, and Milos, and I was leaving Milos for Heraklion.

I was there during the "shoulder season", the best time to visit Greece, so most of the ferries were running. However, in mid-May the runs were still somewhat limited.

One option was to take a fast jet ship from Milos to Thira, known to tourism as Santorini, and then a second fast jet from there to Heraklion. But that would cost about €170 and require a five-hour layover on Thira, taking much of the day.

A better option was an overnight ferry, leaving Milos around midnight and arriving in Heraklion mid-morning, costing just about €30 for a deck ticket. That was the route for me.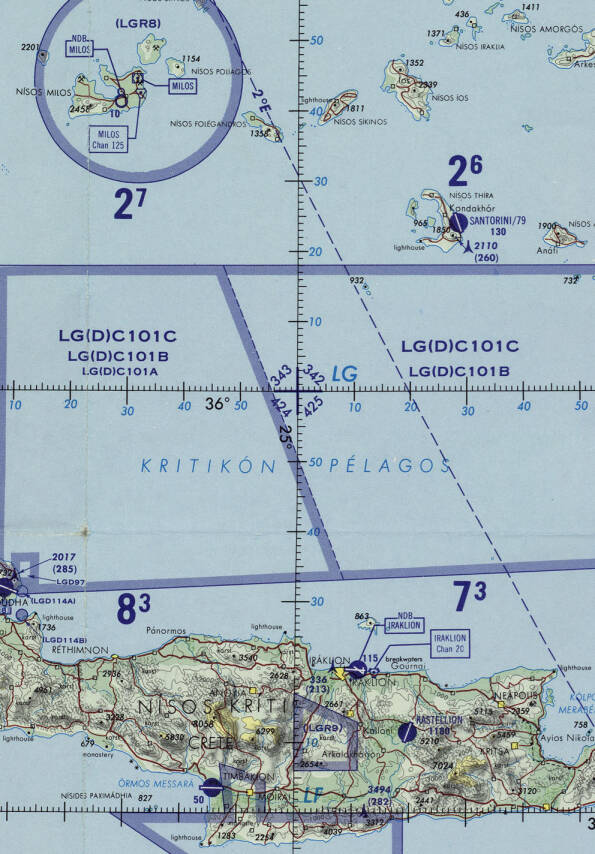 I had researched tickets on line, and I thought that a berth might be reasonably priced. That would be far more restful than sitting in an airliner-style seat overnight, or sleeping on the deck as I have before.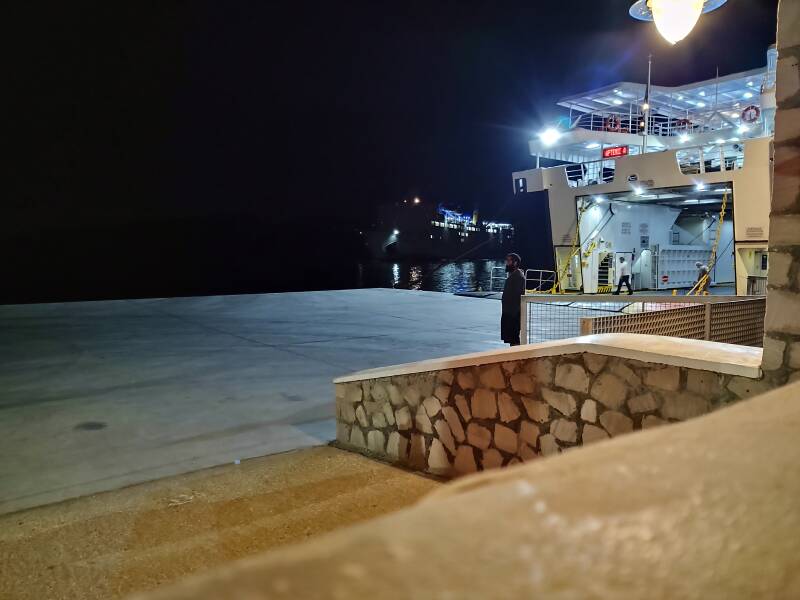 I asked about my choices at the ticket office. Did I want to be in a cabin with a window? No, I was traveling overnight, an interior cabin is fine.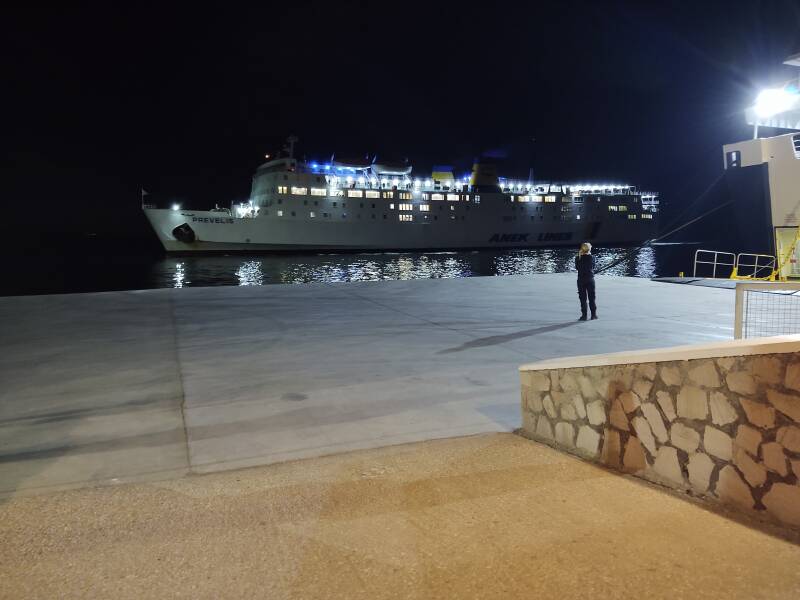 They offered two choices, one for €96 and the other for €57. I figured that the first was a berth in a two-berth cabin, and the cheaper one would be in a four-berth cabin. So, it would be like a couchette on a European train, which I had ridden plenty of times, plus once in China from Guangzhou to Guilin. And similar to a two-berth cabin I had ridden in once on the crossing from Helsinki to Tallinn.
I would like a ticket for the €57 one, please.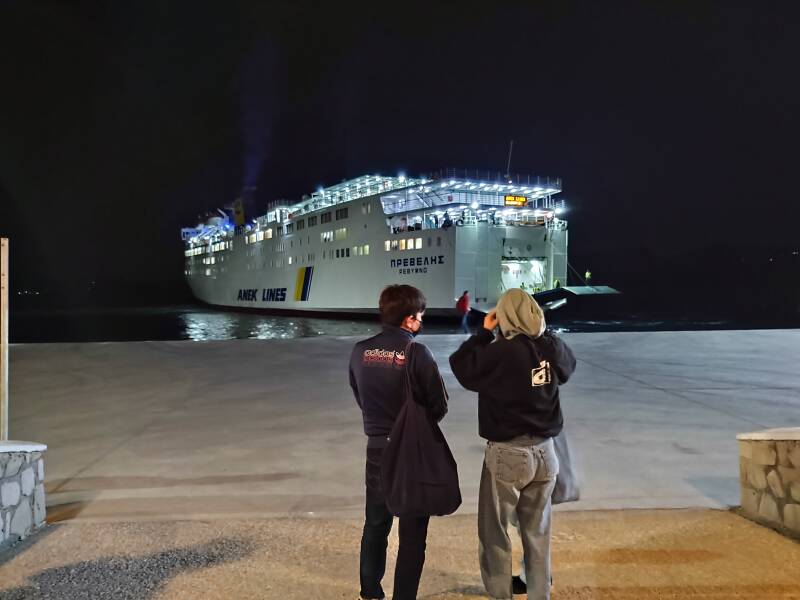 F/B Prevelis
The F/B Prevelis arrived a little late on its multi-stop run from Piraeus to Heraklion. It was scheduled to reach Milos at 2330 but arrived just after midnight.
It was scheduled to call at Thira at 0410 and Anafi at 0600, arriving at Heraklion at 1000.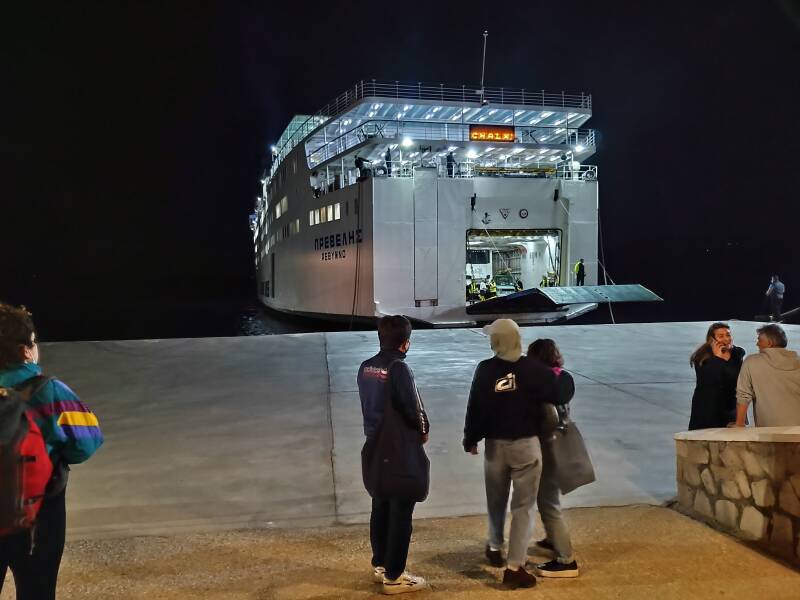 I got on board, checking my pack in the large luggage locker on the vehicle deck as I thought I was on my way to a shared cabin with limited space. Then I went up to the aft deck to watch the loading process. There were two other ferries in port at the same time.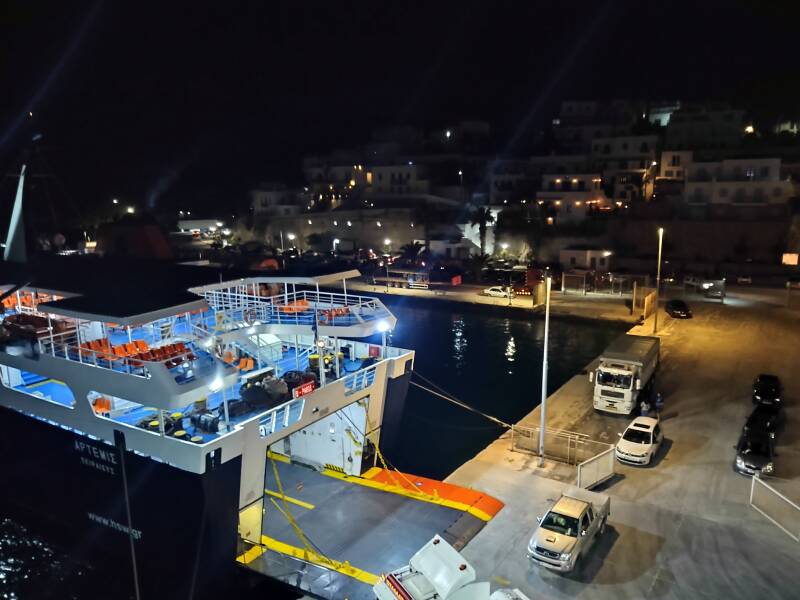 I went below and started looking for my cabin. A steward directed me vaguely forward. The Prevelis is large, 142.5 meters long and carrying up to 927 passengers.
My ticket was marked with what I believed was a cabin number, but I wasn't seeing any cabin numbers that were close to mine.
Finally another steward showed me the way. I needed to look in the "Lux" section, which I hadn't bothered checking yet.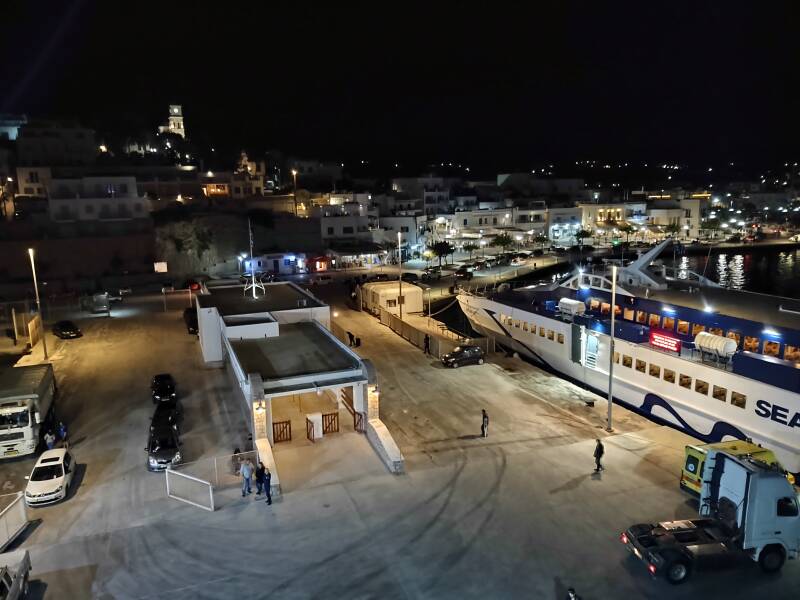 Oh my. My €57 ticket had purchased a private cabin, two bunks in a rather large cabin by myself!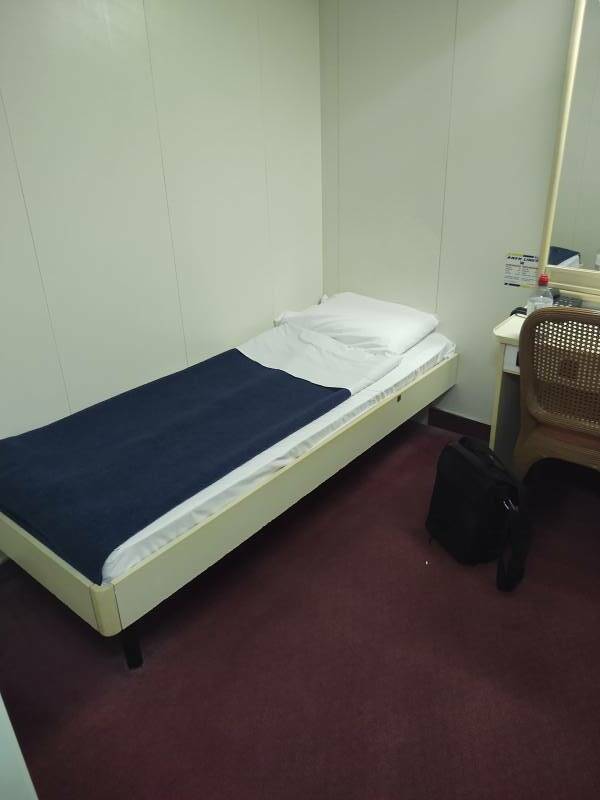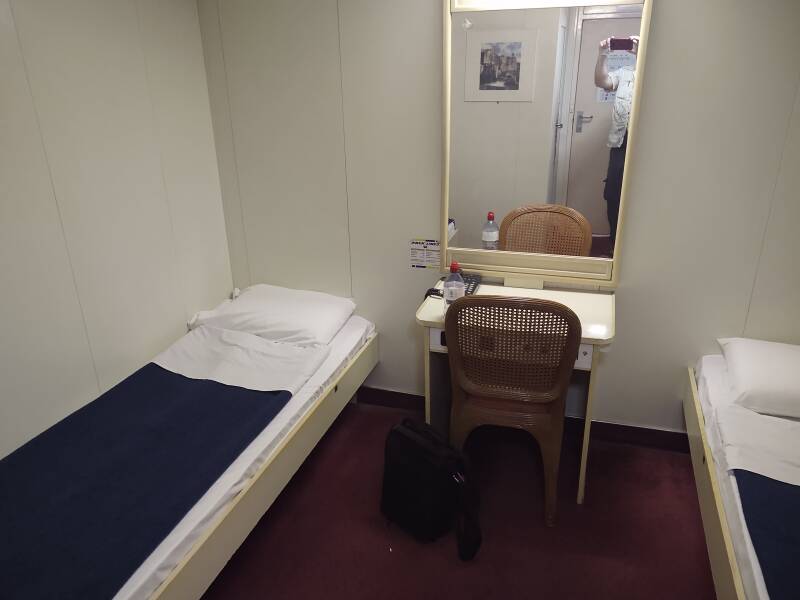 I even had my own private full head.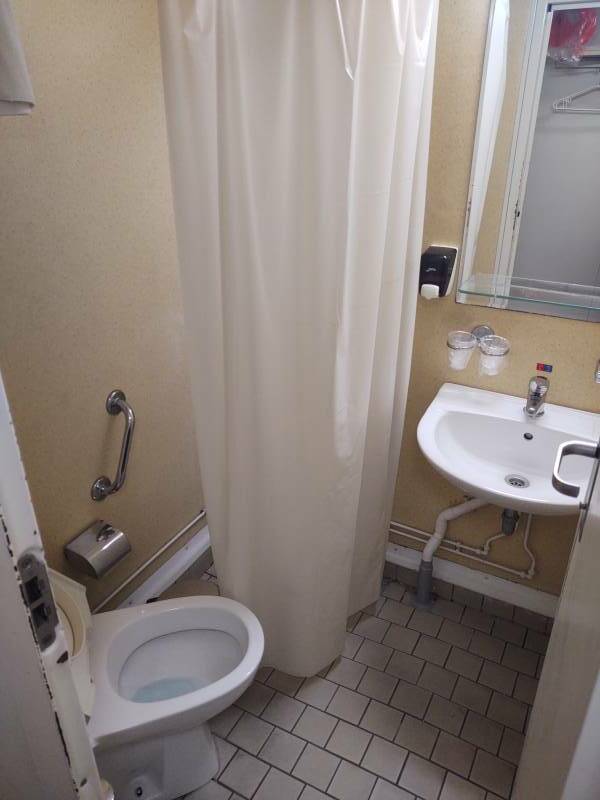 There was even a phone on which I could call the purser! Although I wouldn't know what to ask.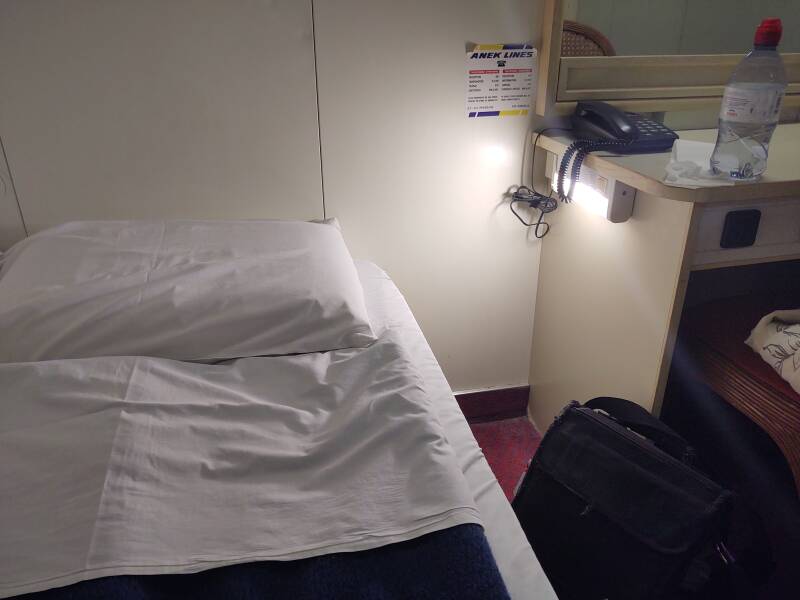 The delays built up along the way, so we didn't reach Heraklion until 1130, but that was fine. It had been a very nice ride.