Nishiki Koji-dōri
Nishiki Koji-dōri
Nishiki Market or Nishiki Ichiba is a famous market street in central Kyōto. It's also known by the name of the covered street on which it's located, Nishiki Koji-dōri, with –dōri meaning "street".

The Karasuma and Kawaramachi subway stations are close to either end of the market. I had been to Nijō Castle and exploring other parts of central Kyōto, and so I approached Nishiki Koji-dōri from the west.
Here is the west entrance to Nishiki Koji-dōri. The street narrows and goes under cover for about 400 meters.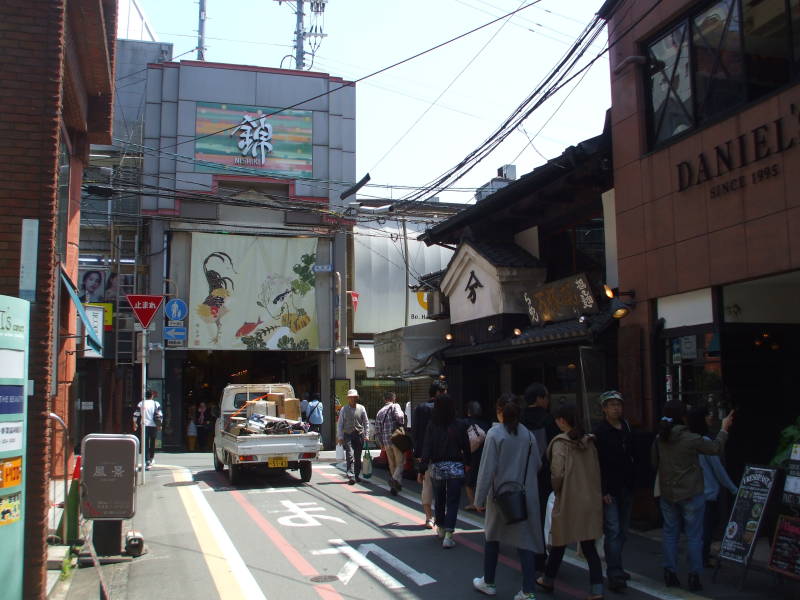 Let's go in!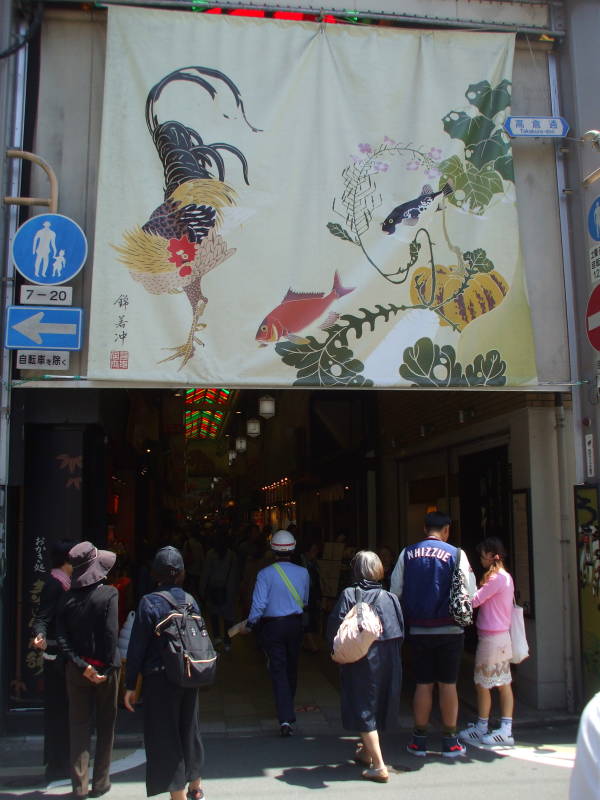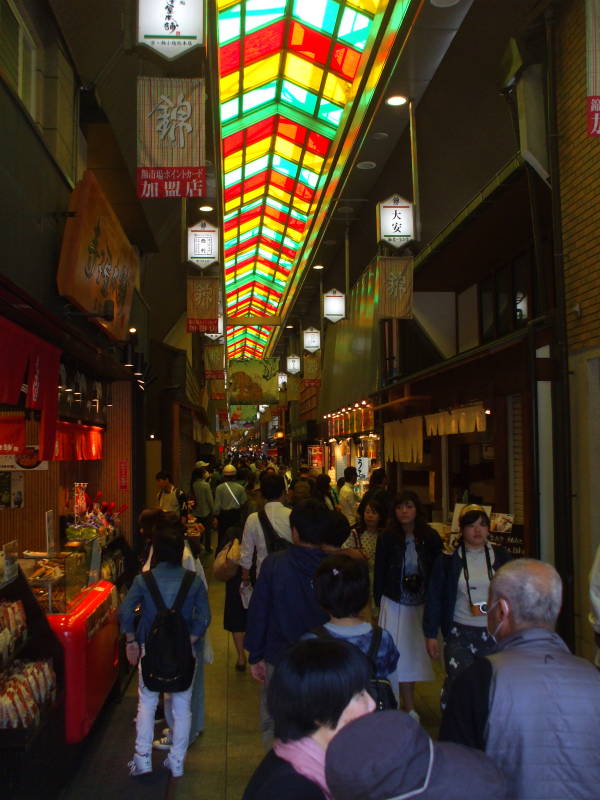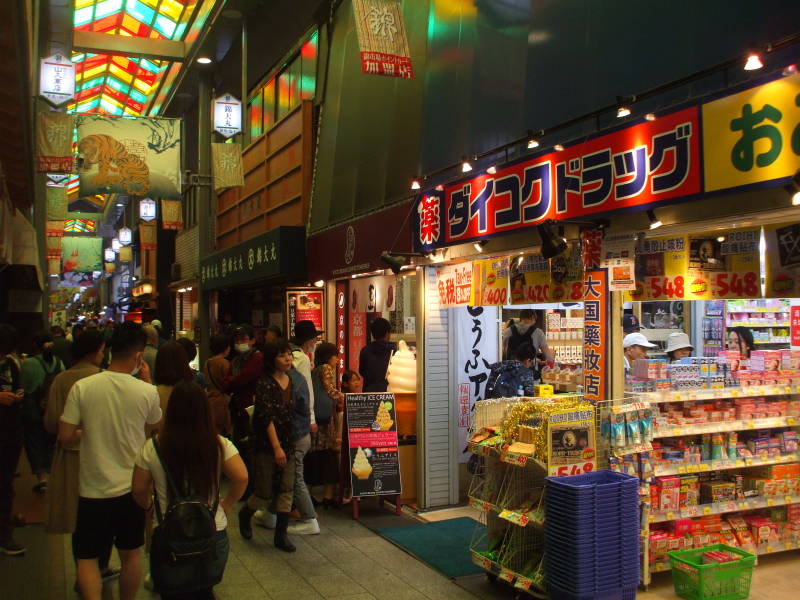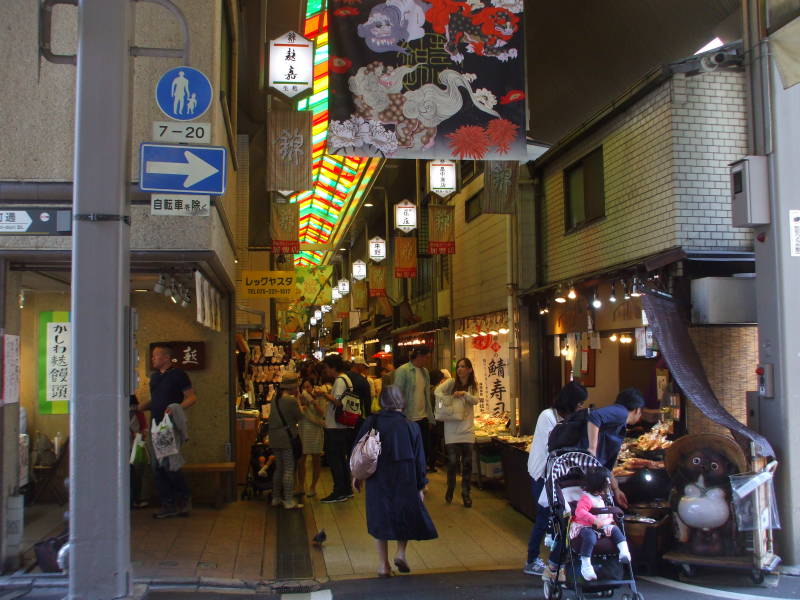 That's an tanuki or raccoon-dog figure at right, above. The たぬき or tanuki is a peculiar looking close relative of the foxes.
O-tanuki-sama or Sir Holy Raccoon Dog is also known as Chingo-do. He is the deity of protection against fire and theft and a protector of businesses. You often see these statues outside restaurants.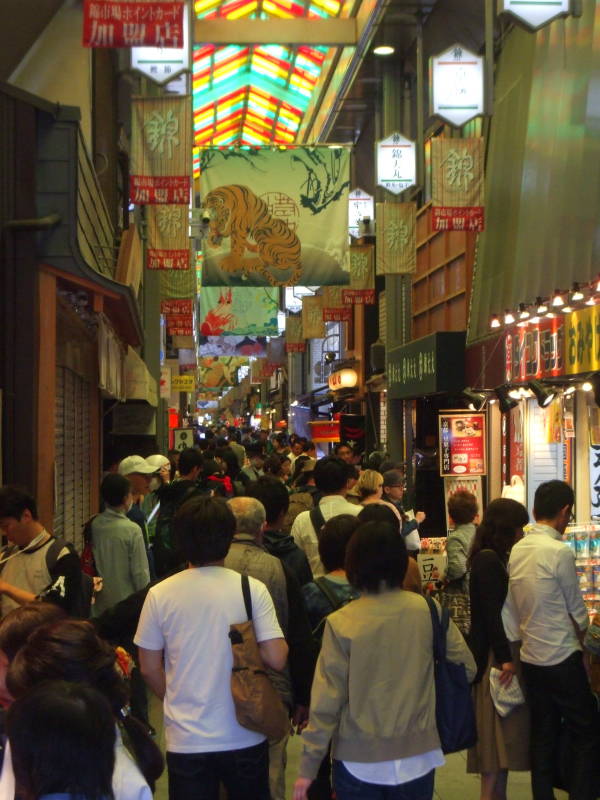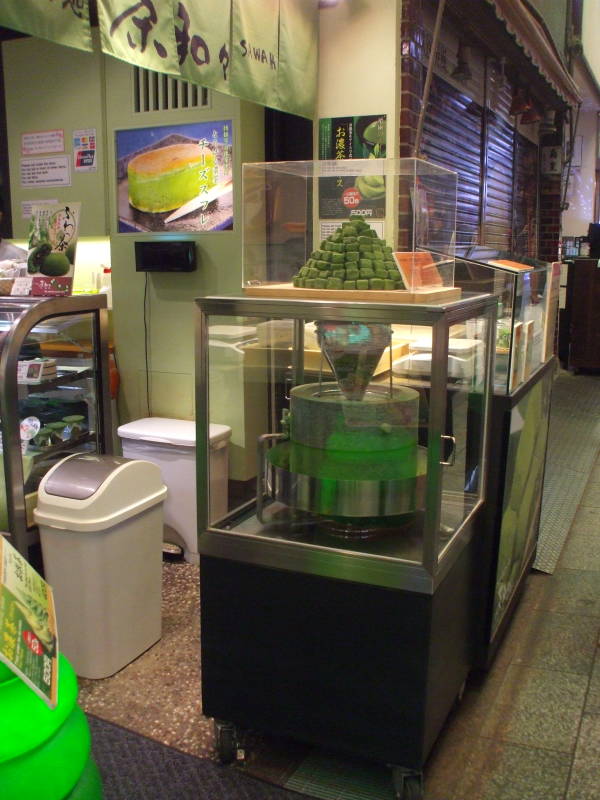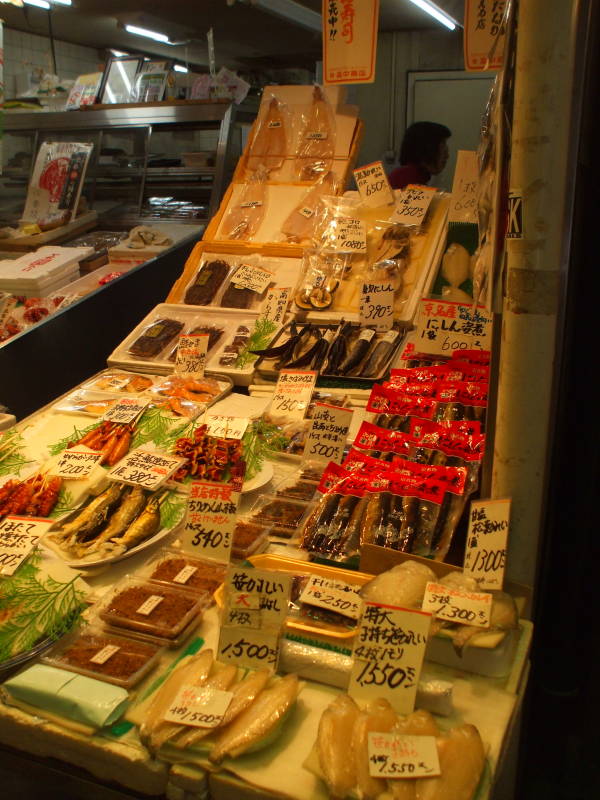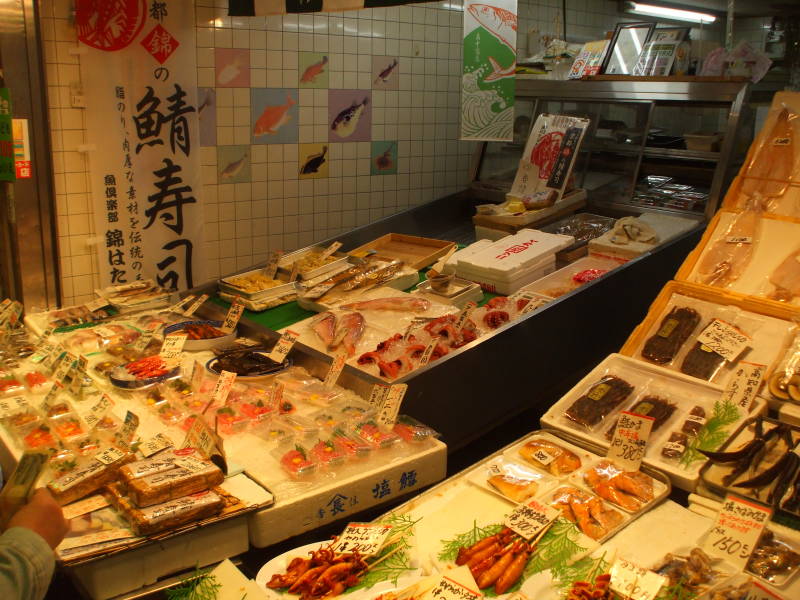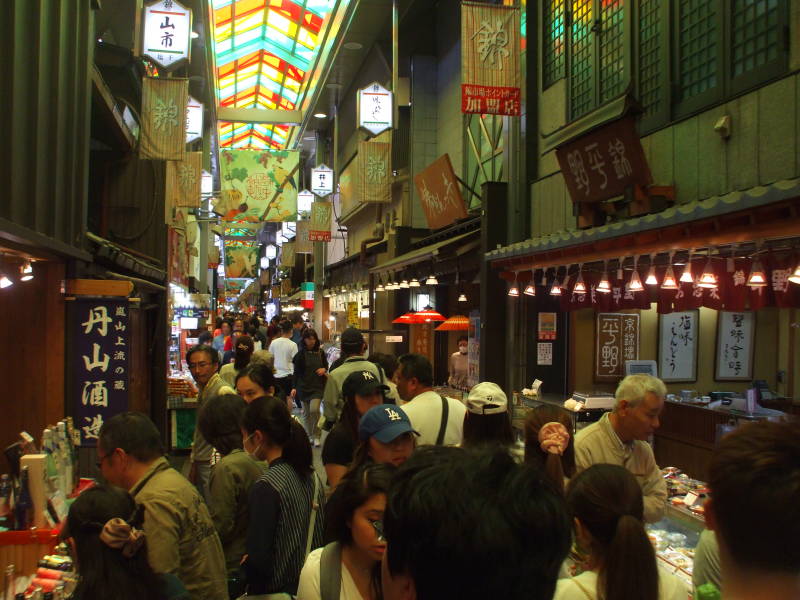 After some time in the murky yellow light under the panels covering the street, a brightly lit store is almost blinding.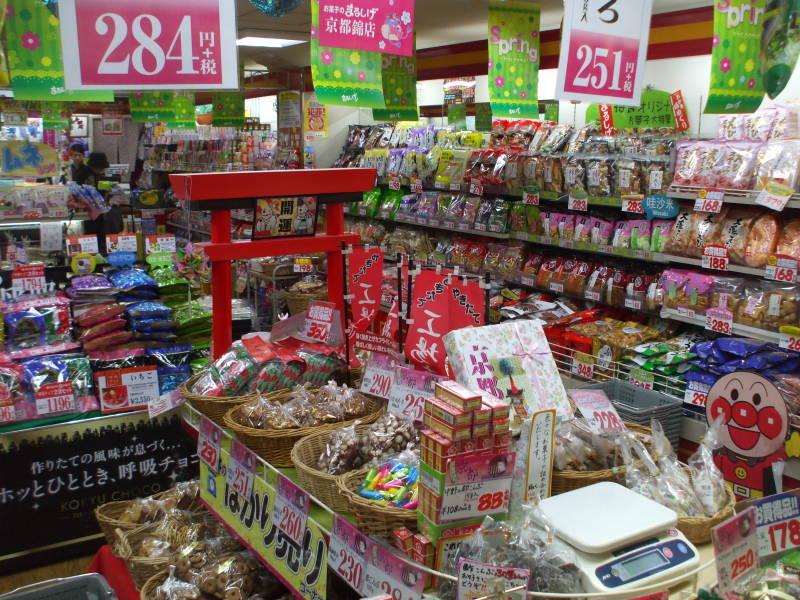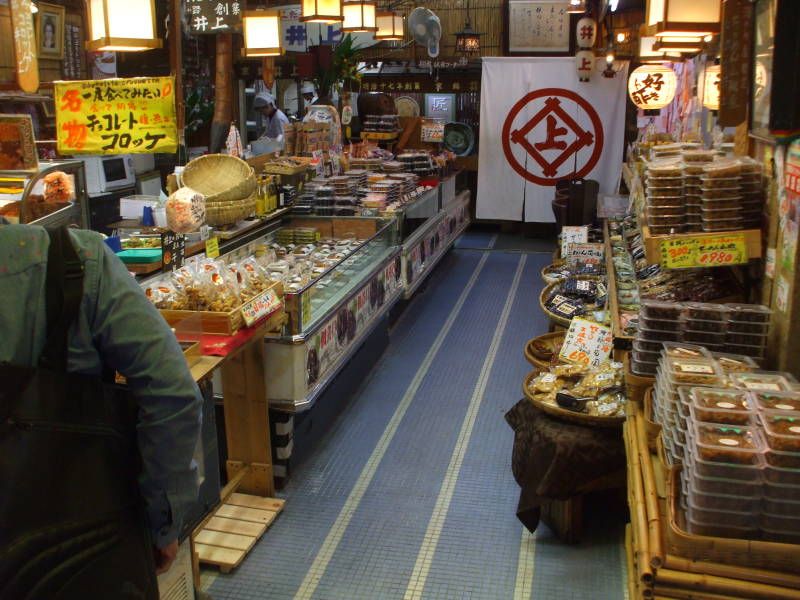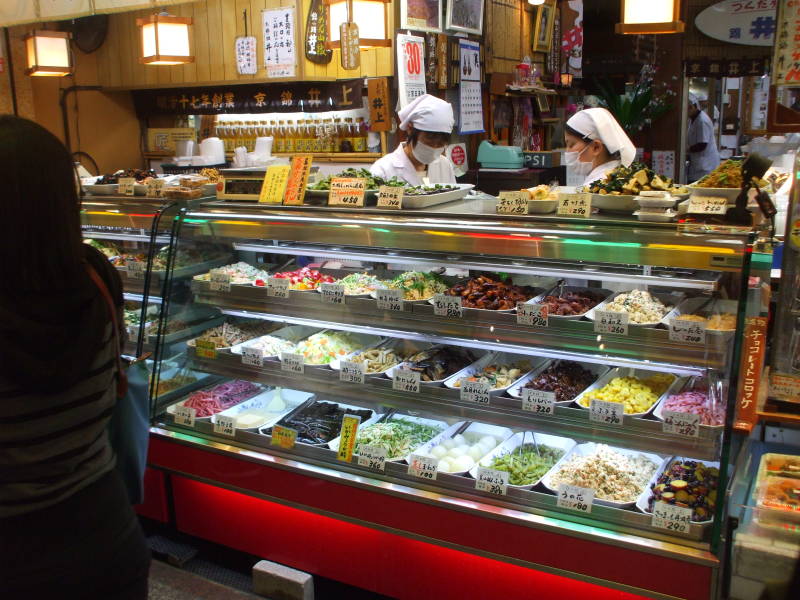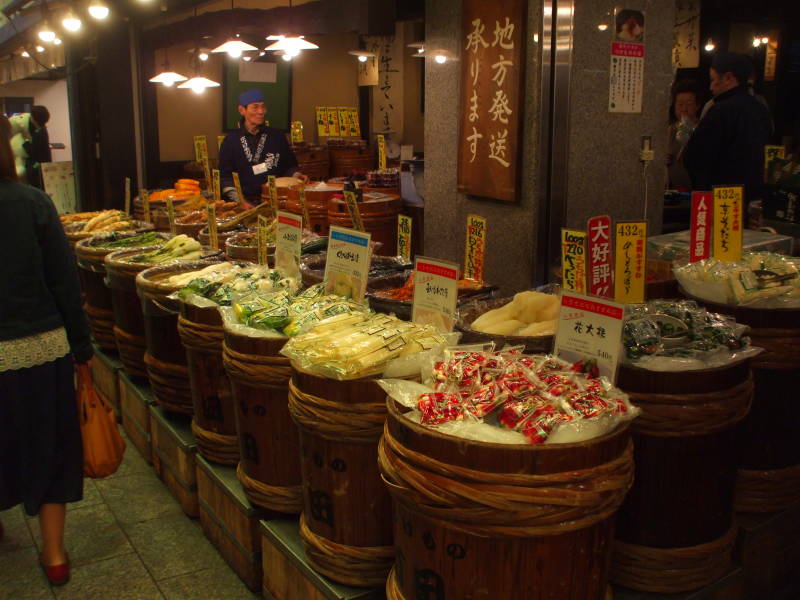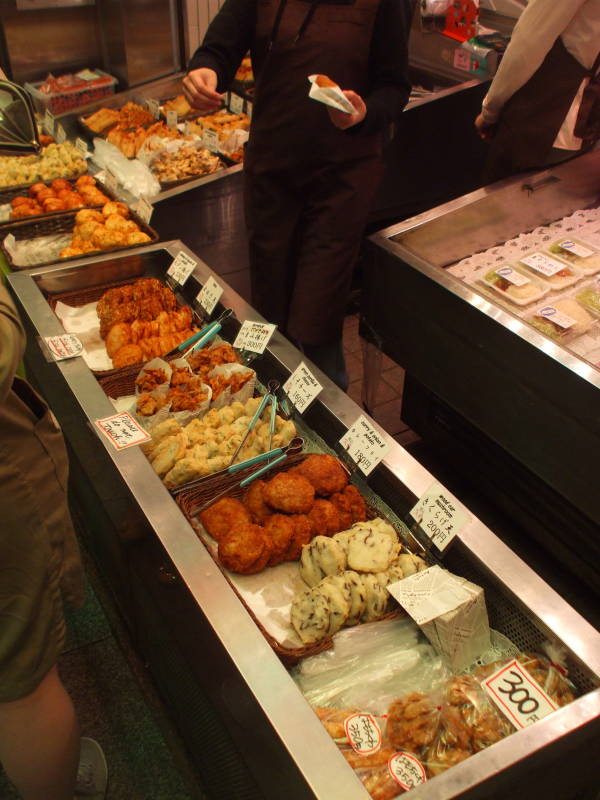 Let's get one of those fried whatever-they-are.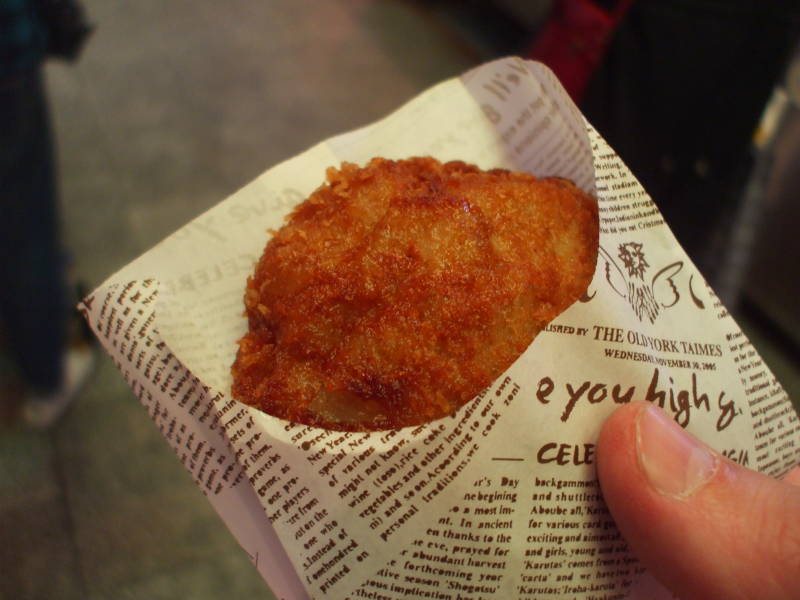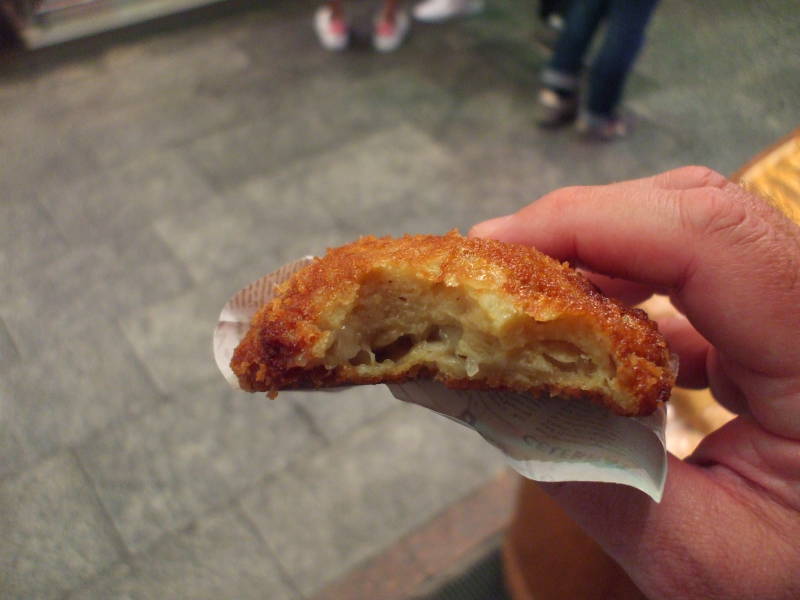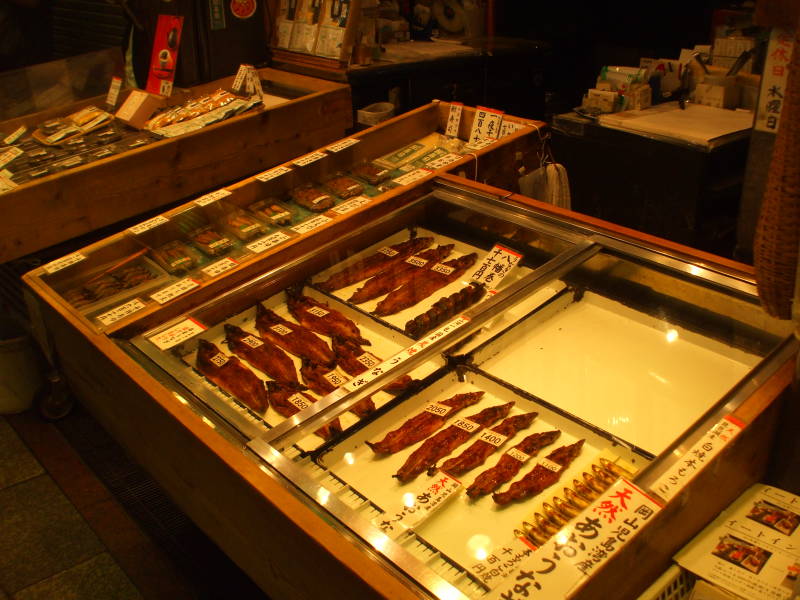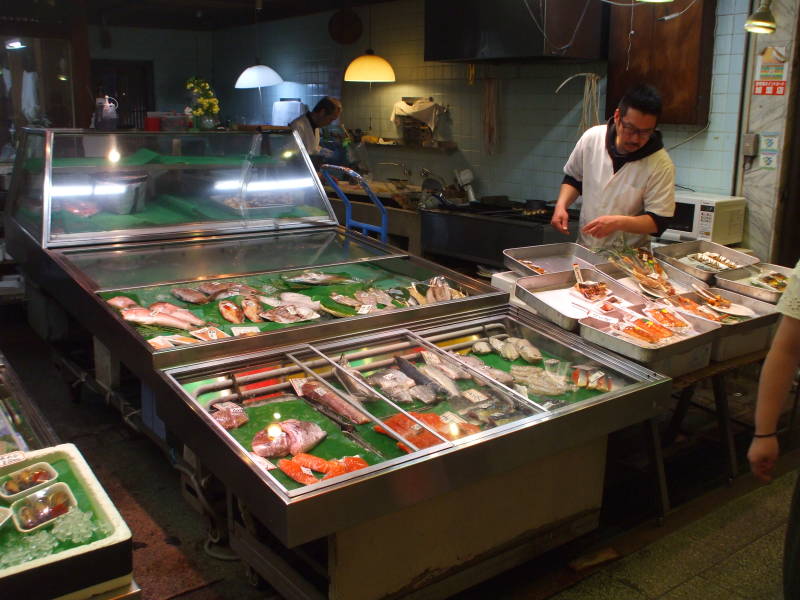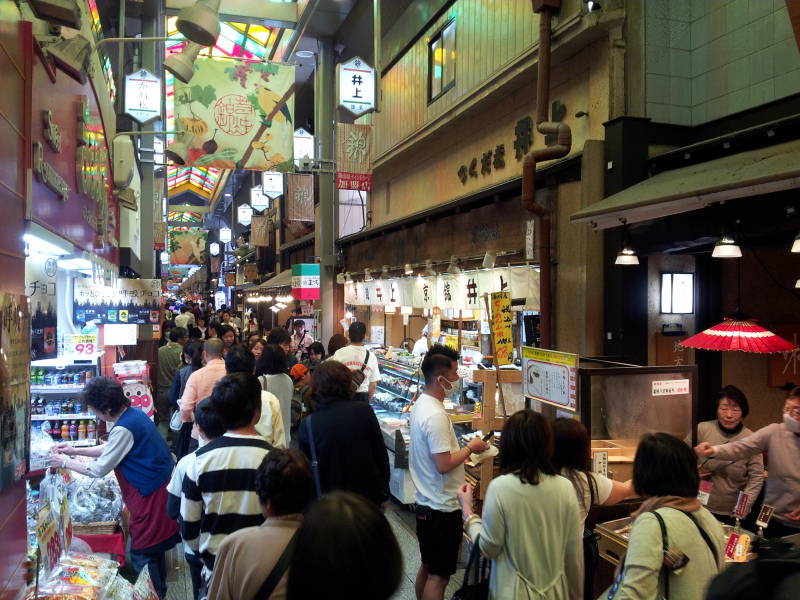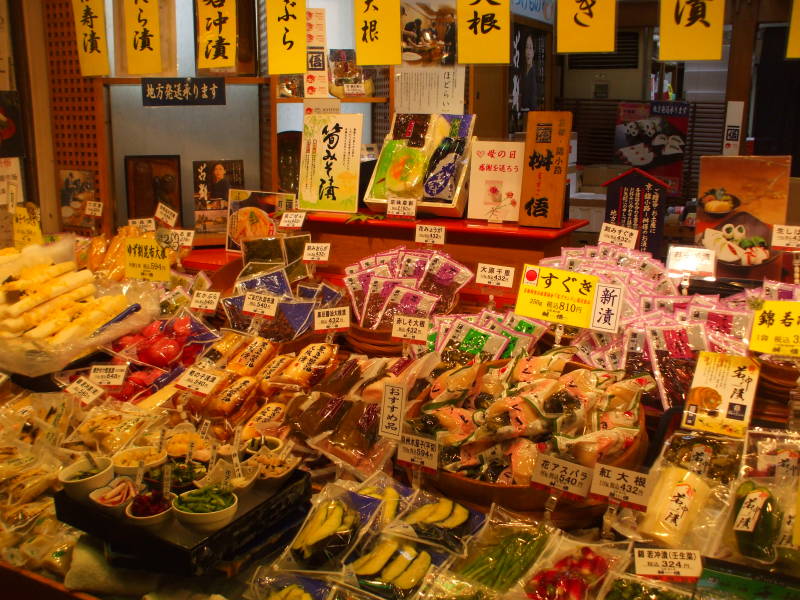 The market is focused on food, but there are other goods. Here's a shoe shop in the middle of it.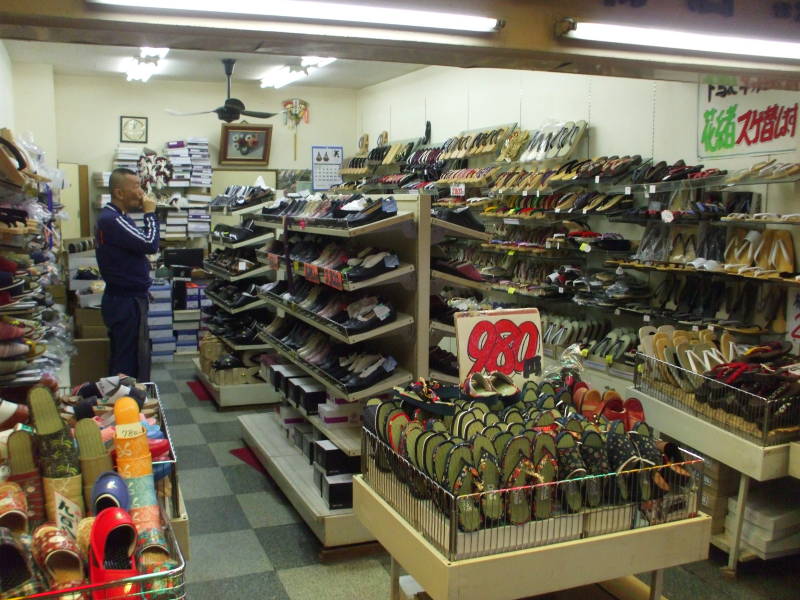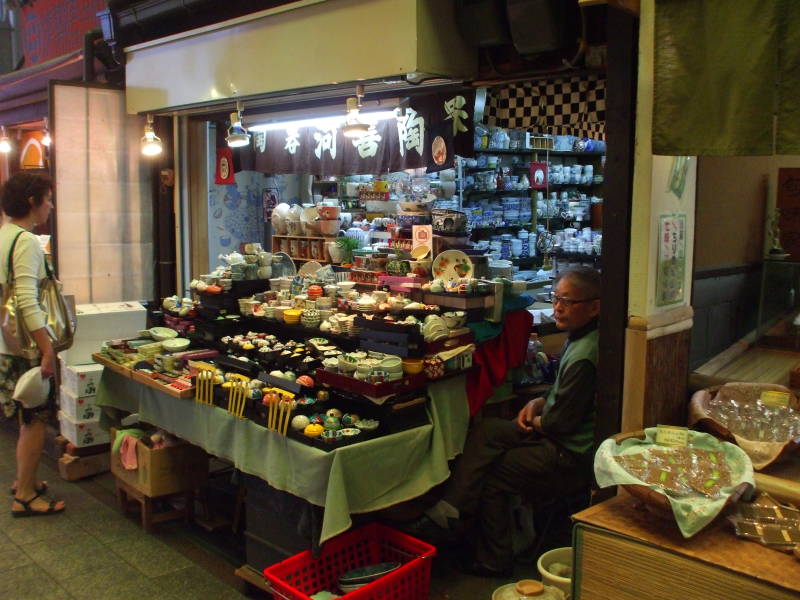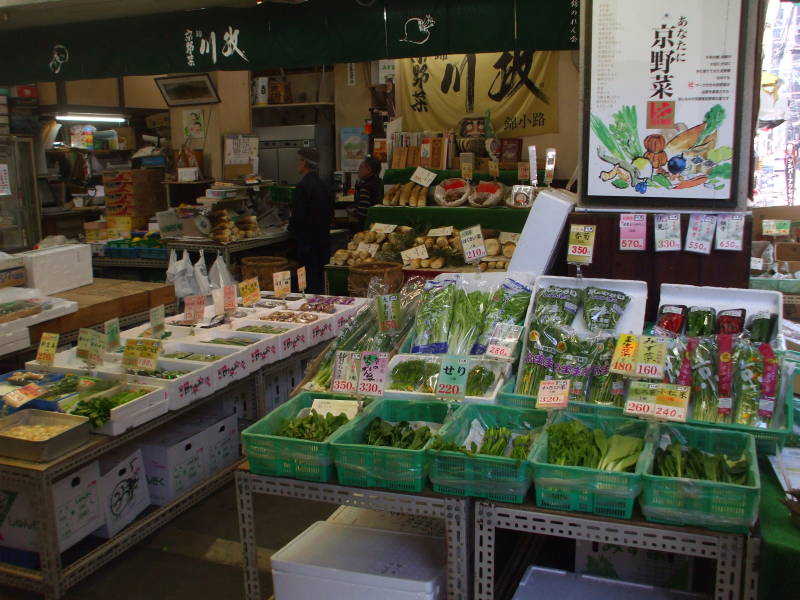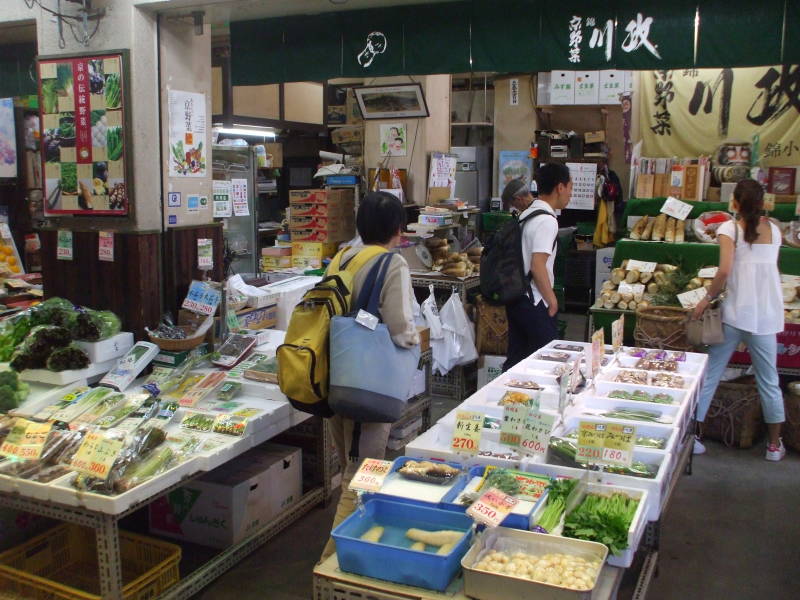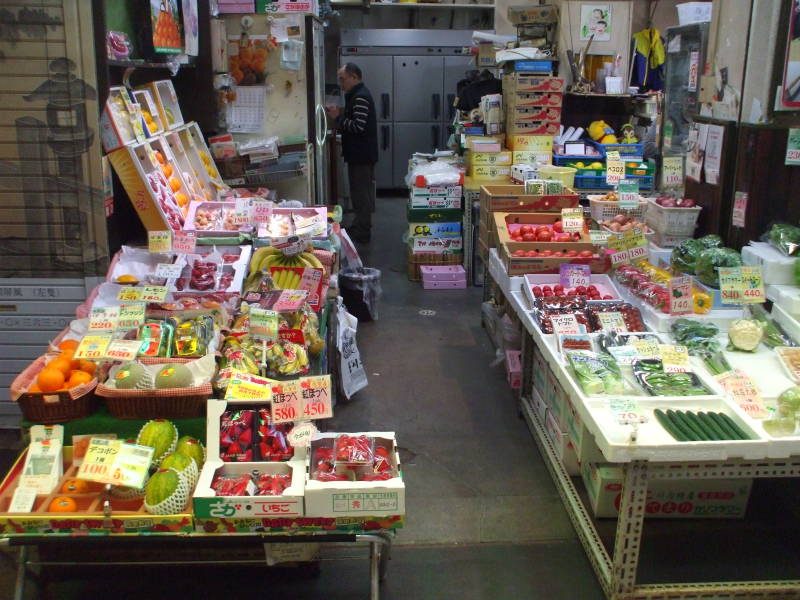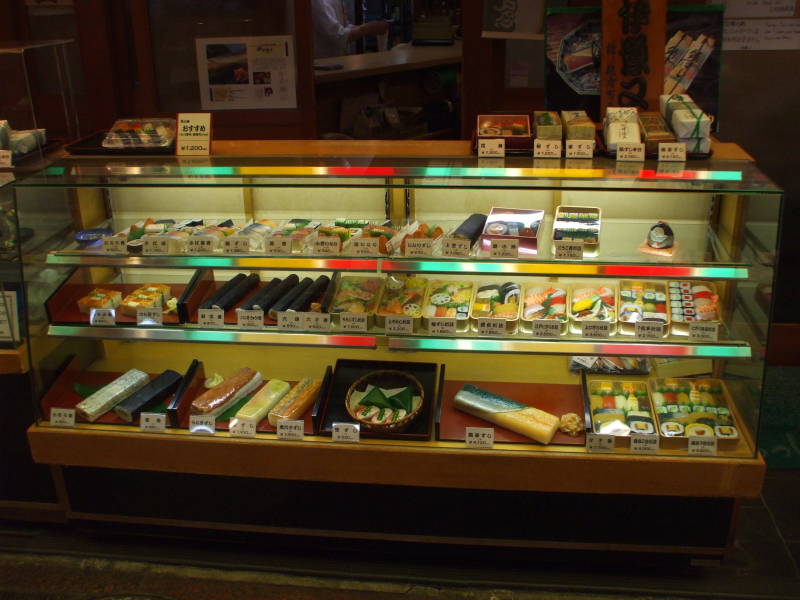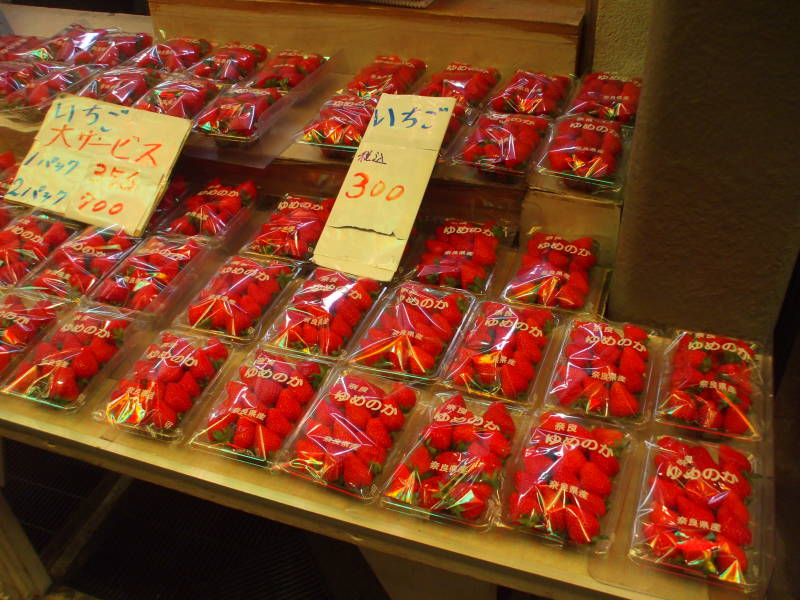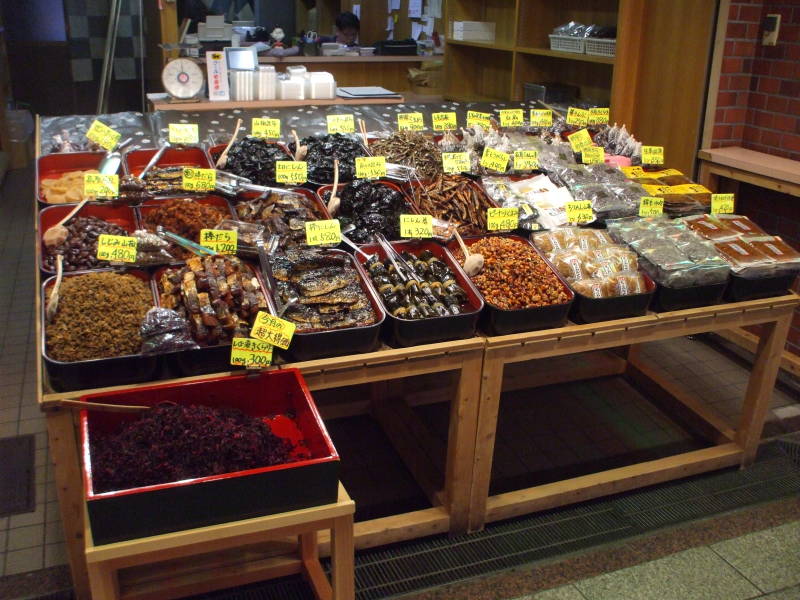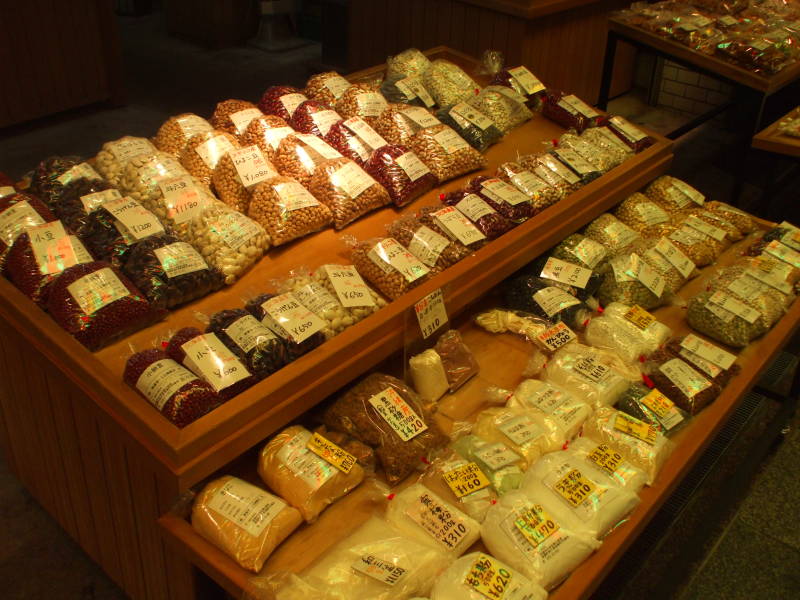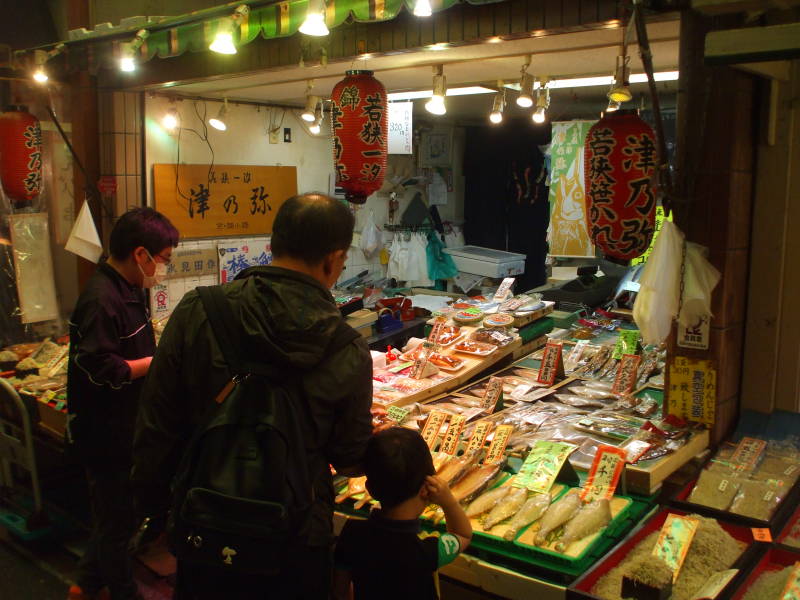 A placenta essence mask could give you that stylish white kabuki style face.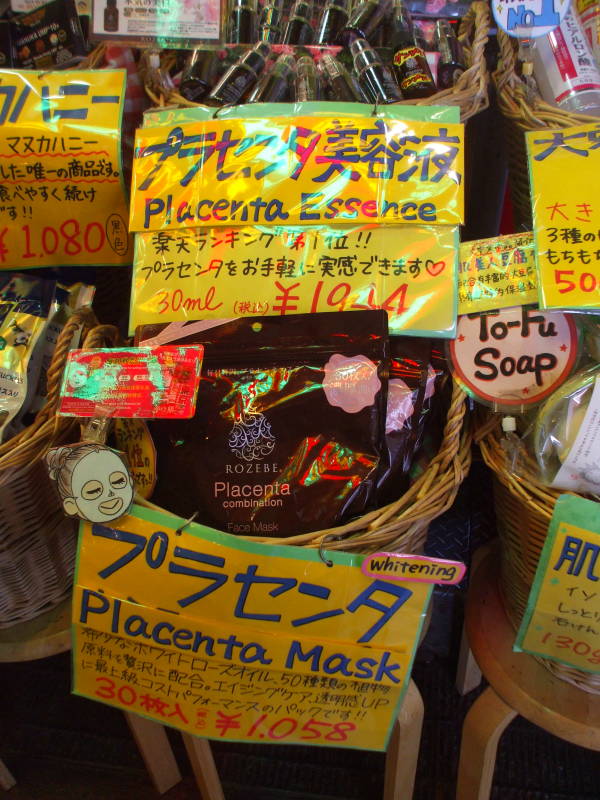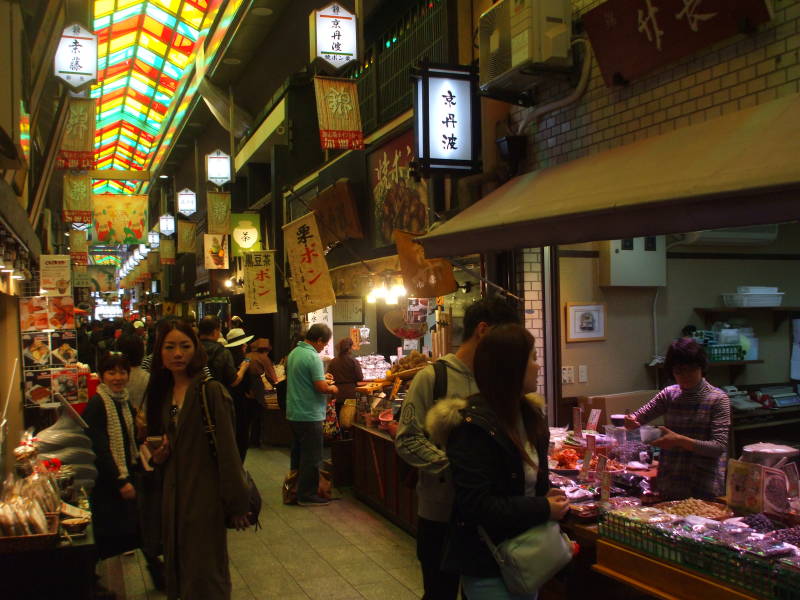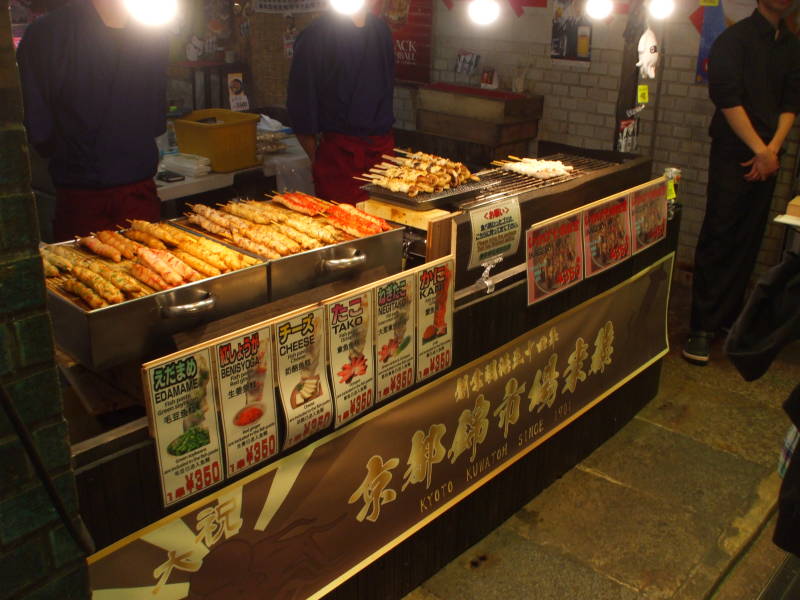 This place offers several seafood-based skewers. That's fish and crab on the right.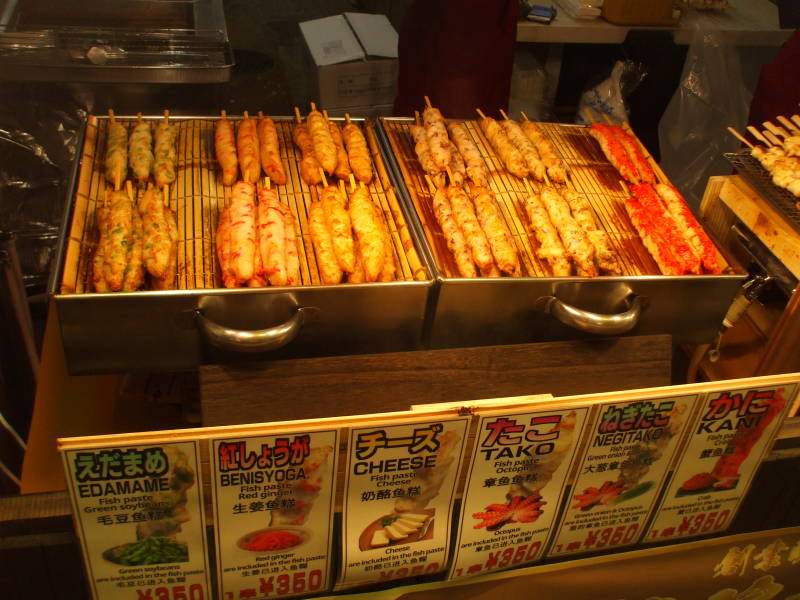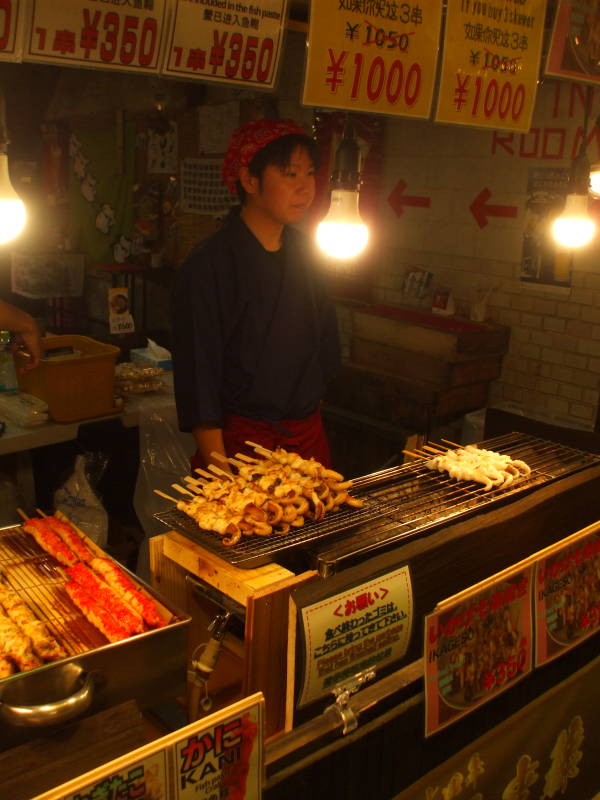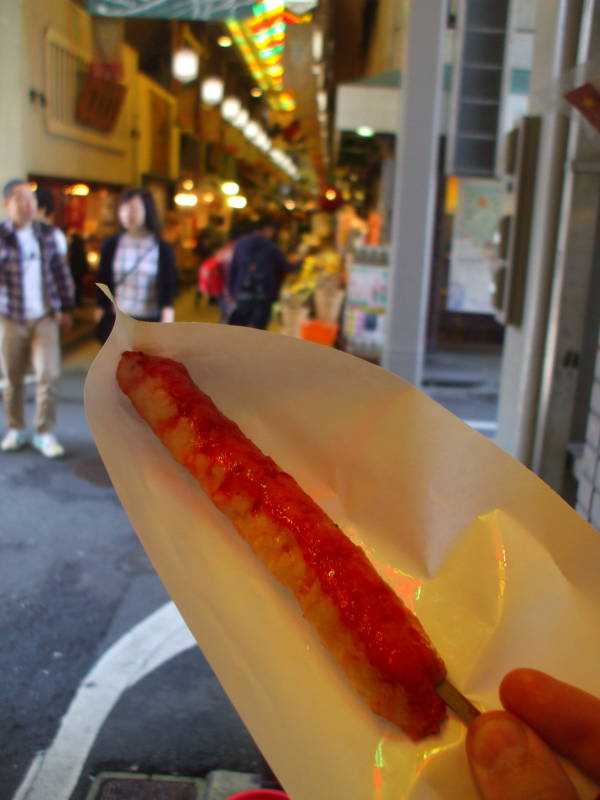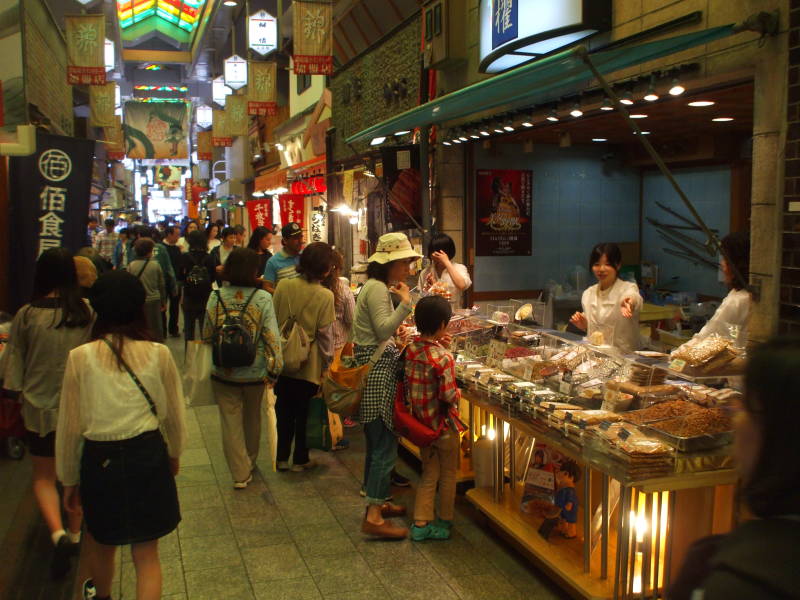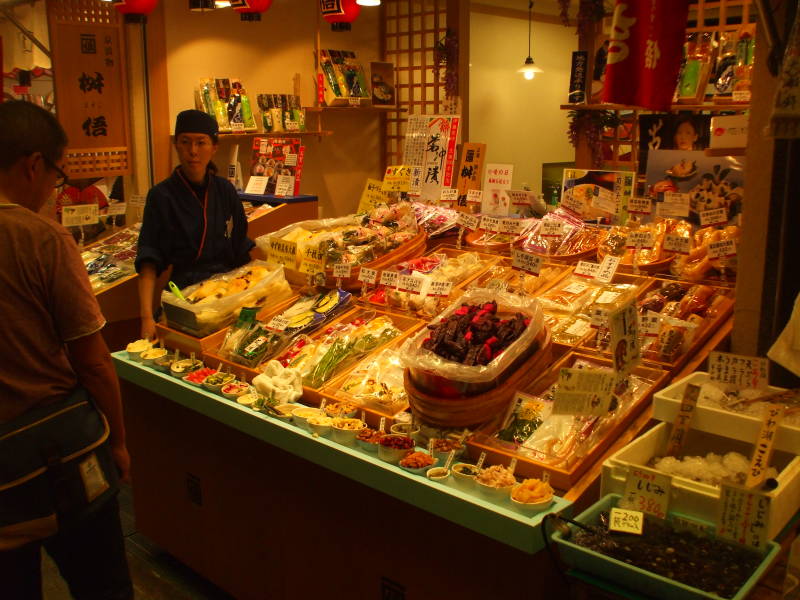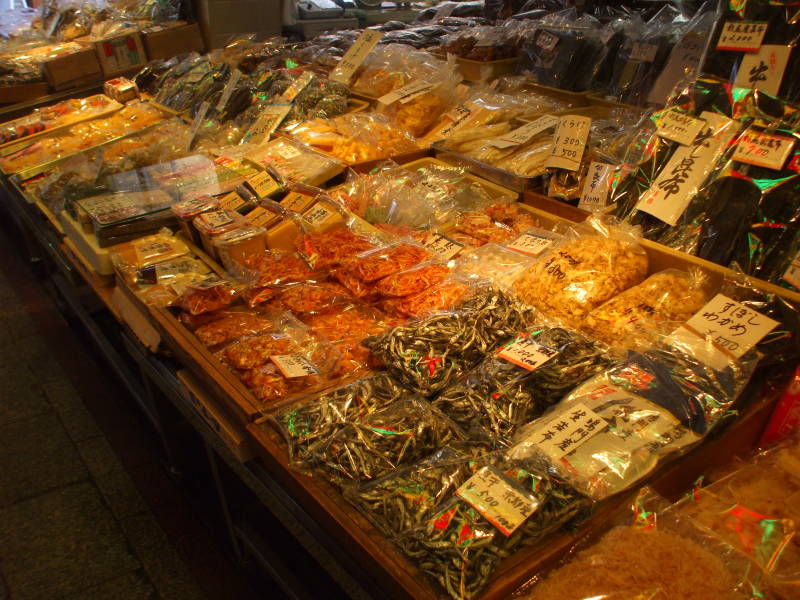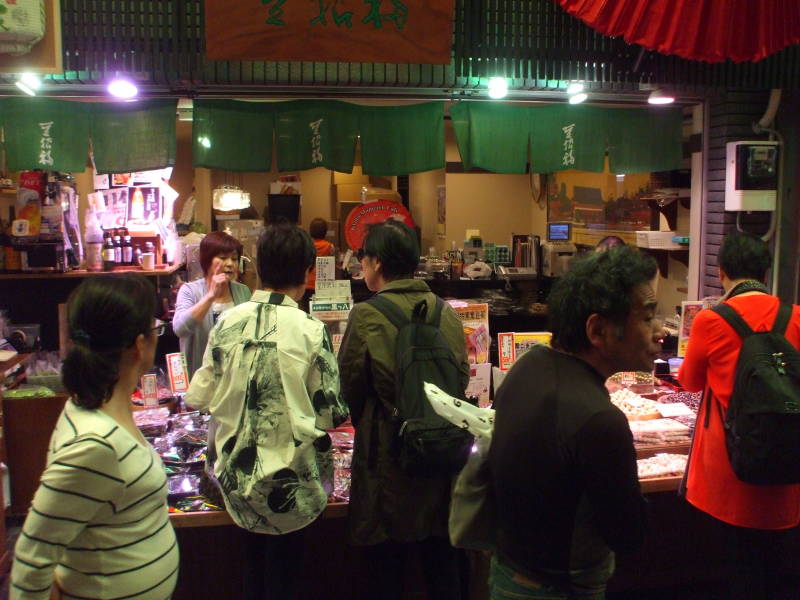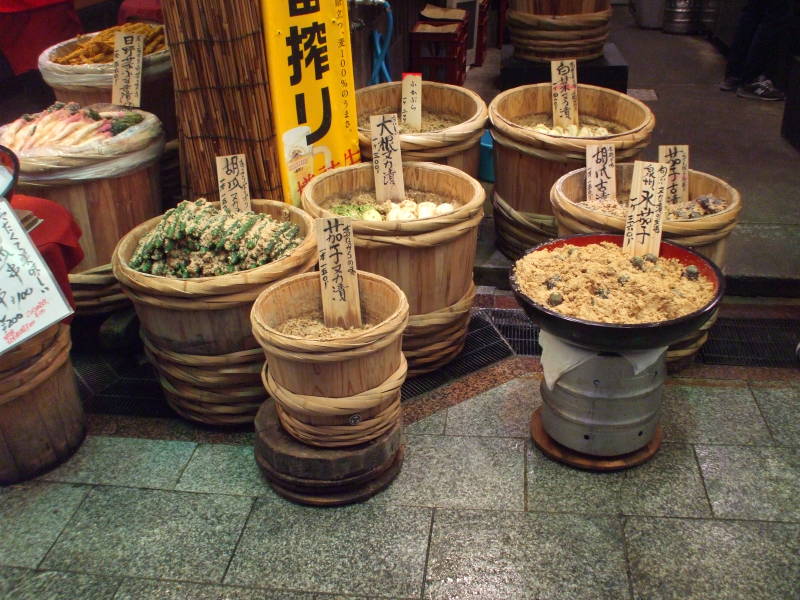 We eventually reach the east end of Nishiki Koju-dōri. There's a Shintō shrine across the way. We can turn to the left or right for more covered shopping arcades.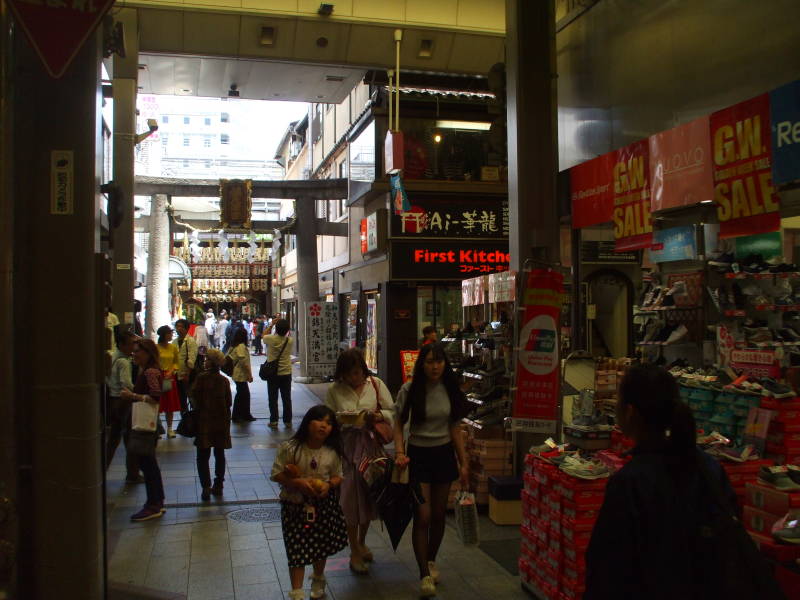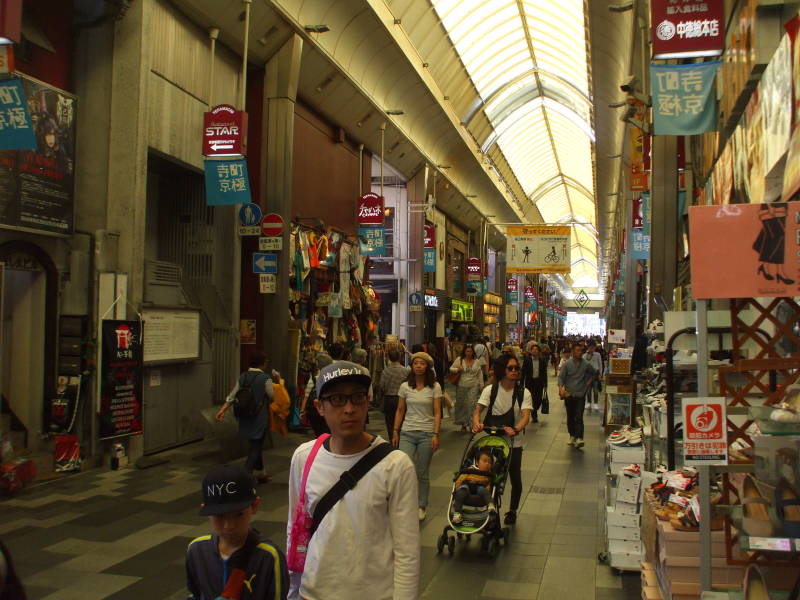 Choose your next stop around Kyōto:
Or, somewhere else around Japan: