Continuing Across the Inland Sea
One Last Morning in Takamatsu
I checked out of the guesthouse and walked through fog and mist to the train station. I could store my pack in a locker and have a last half-day in Takamatsu.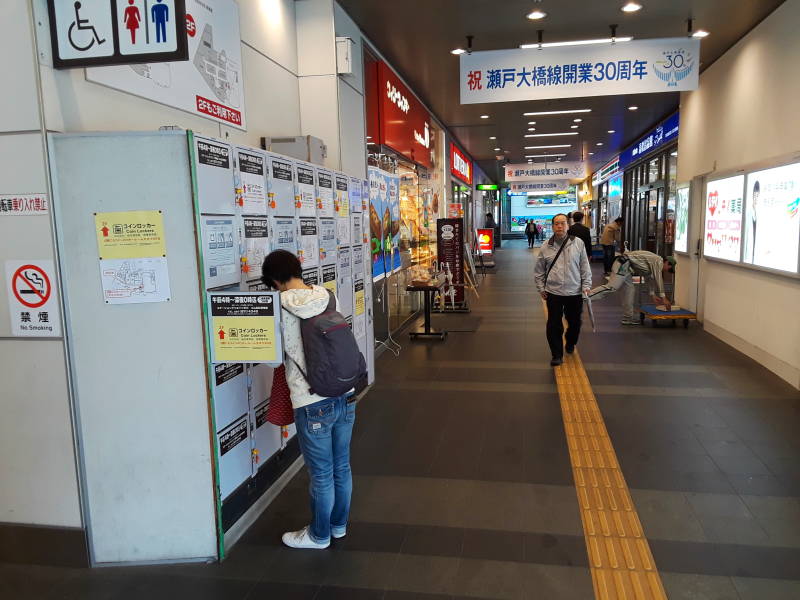 Here's o-henro-san, a pilgrim walking the 88 Temples path.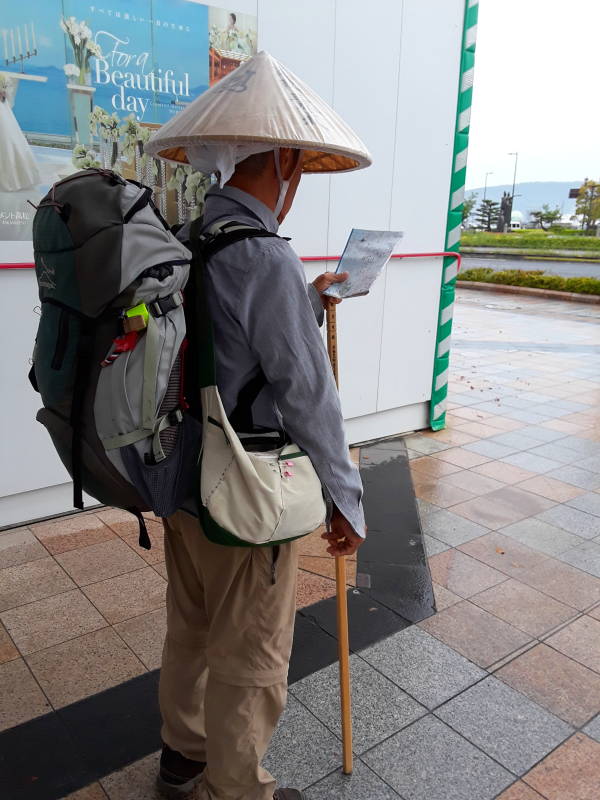 I went to the Takamatsu art museum, which has an impressive collection of Modern and Contemporary western art, plus the traditional arts of Kagawa prefecture.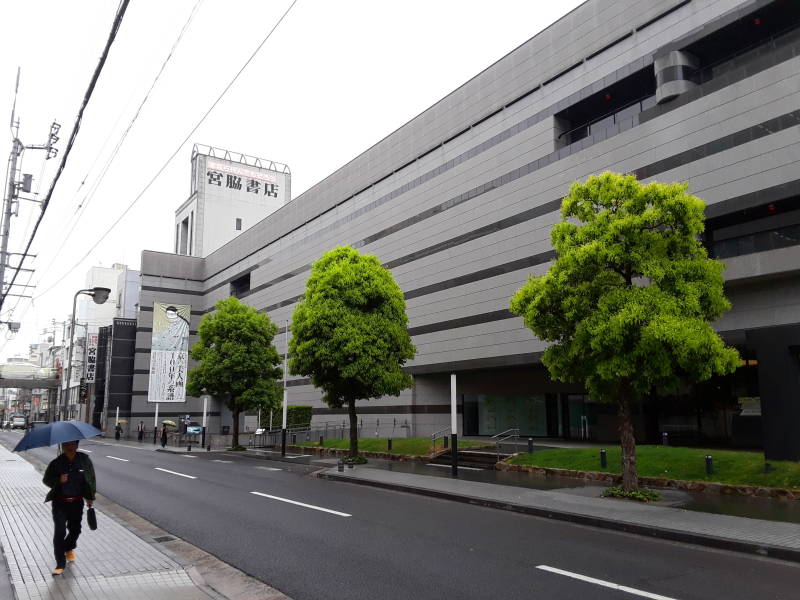 Late Lunch
After the art museum, I went through the covered markets to get out of the light rain. I got a late lunch at a soup place, one last Shikoku udon.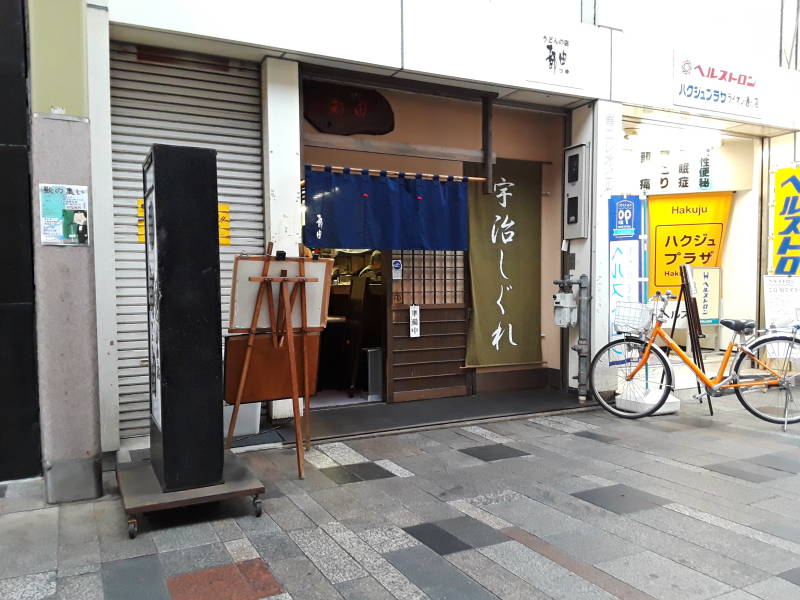 Matcha, green tea. And, of course, おしぼり or oshibori, the hot wet towel that always comes before a meal.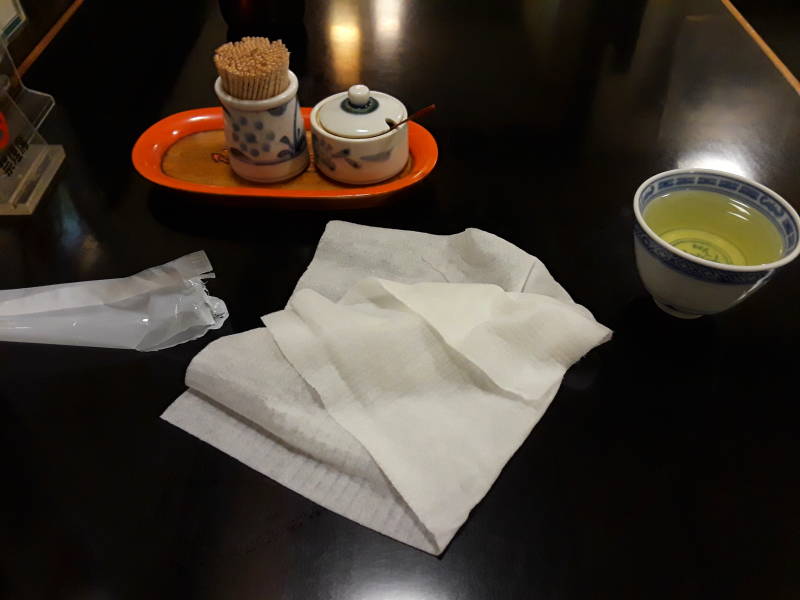 Tempura prawn and Shikoku udon.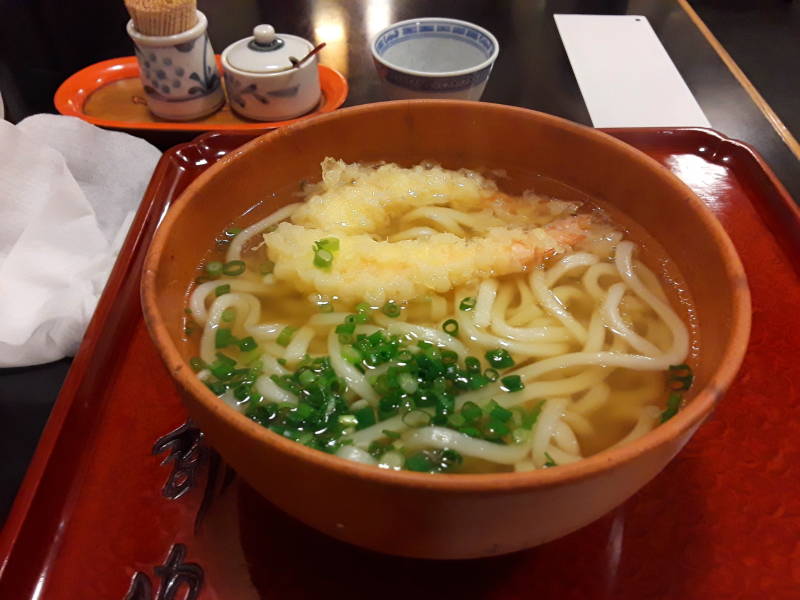 There is attention to detail in everything in Japan, including finely machined toothpicks.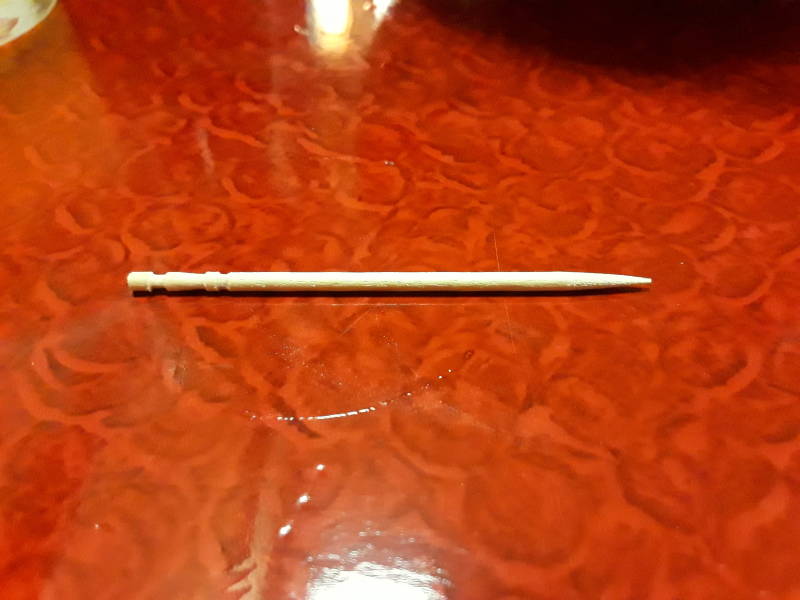 It's time to drop a card in the post box and walk to the train station and collect my pack.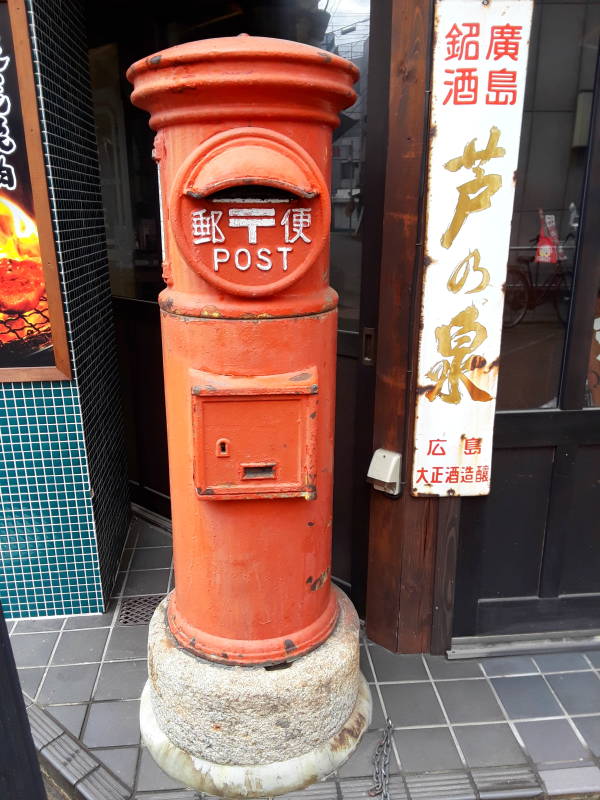 By Ferry to Naoshima
The Sunport ferry port lets you move from the train station to the ferry under cover.
The unusually decorated poles are a preview of the art on some of the islands in the Seto Inland Sea.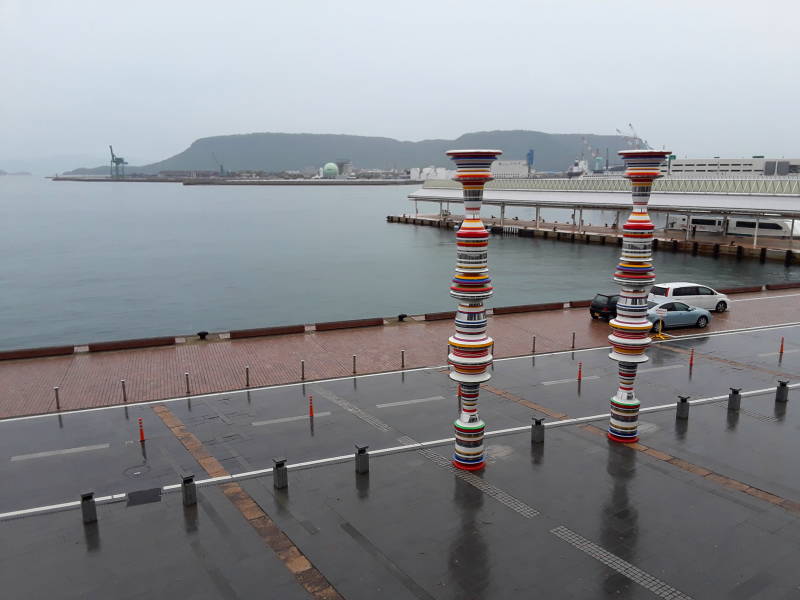 The ferry has just arrived and offloaded the arriving vehicles.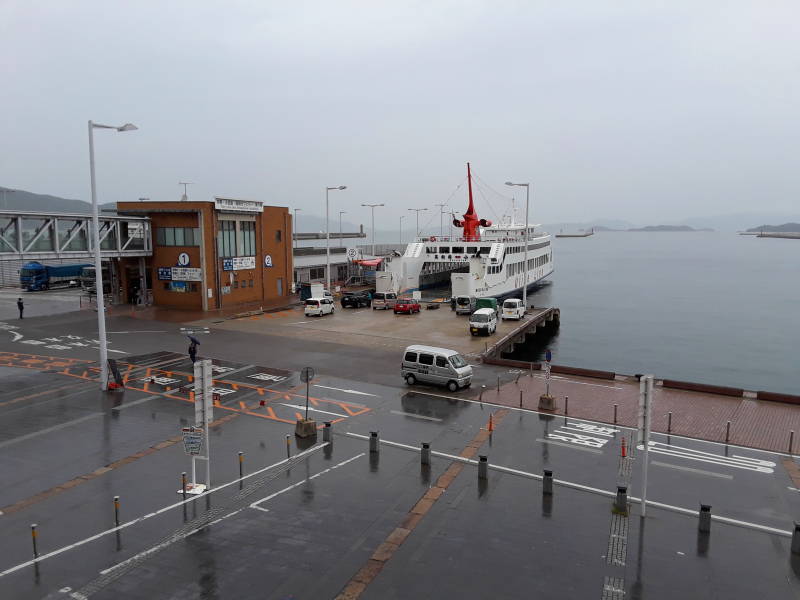 I will buy my ticket to Naoshima, just ¥520. There are five ferries a day: 0820–0902, 1014–1104, 1240–1330, the one I'm taking at 1535–1625, and 1805–1855.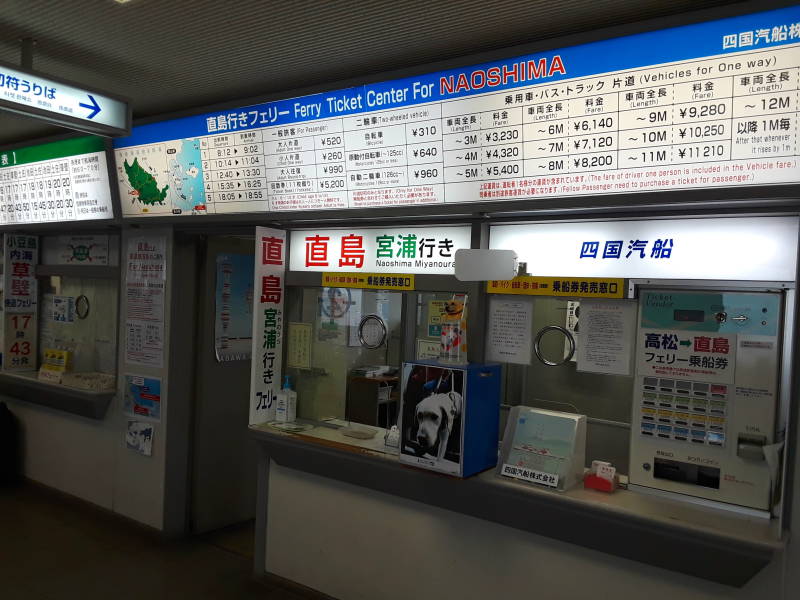 Here we go.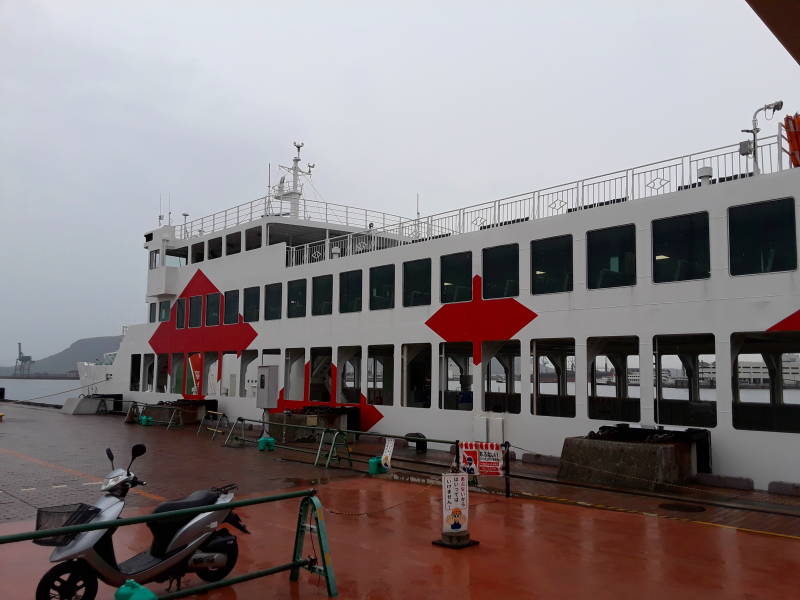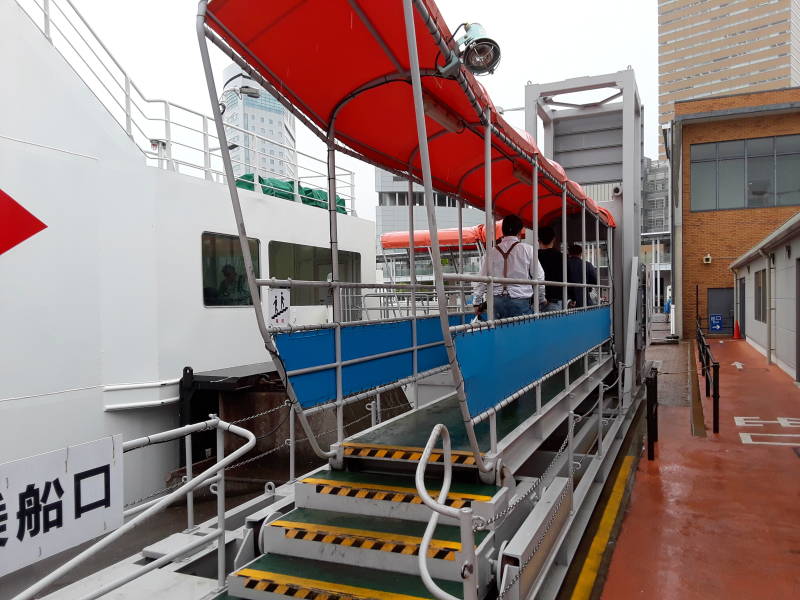 This run of the ferry is lightly loaded.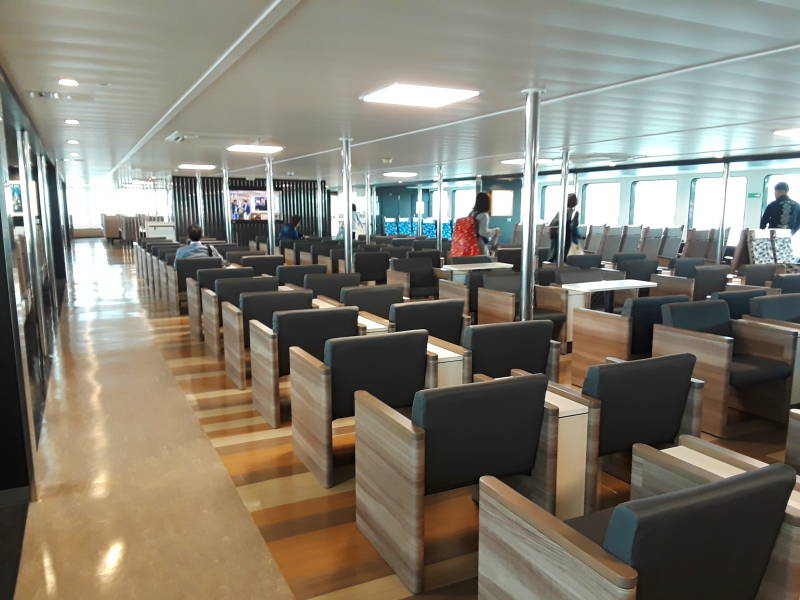 So, I sat all the way forward, looking out over the forward ramp.
We have just left the ferry port, and we're passing the south end of Megijima.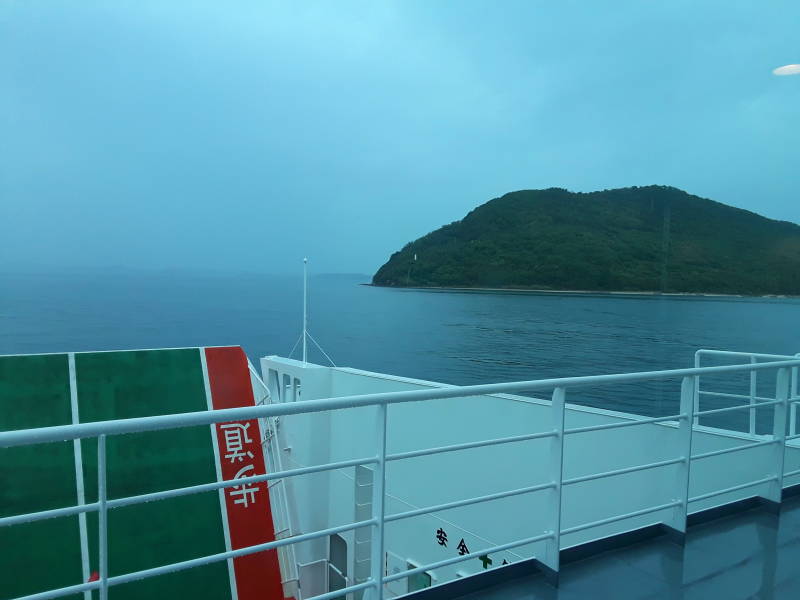 On we go, into the Seto Inland Sea.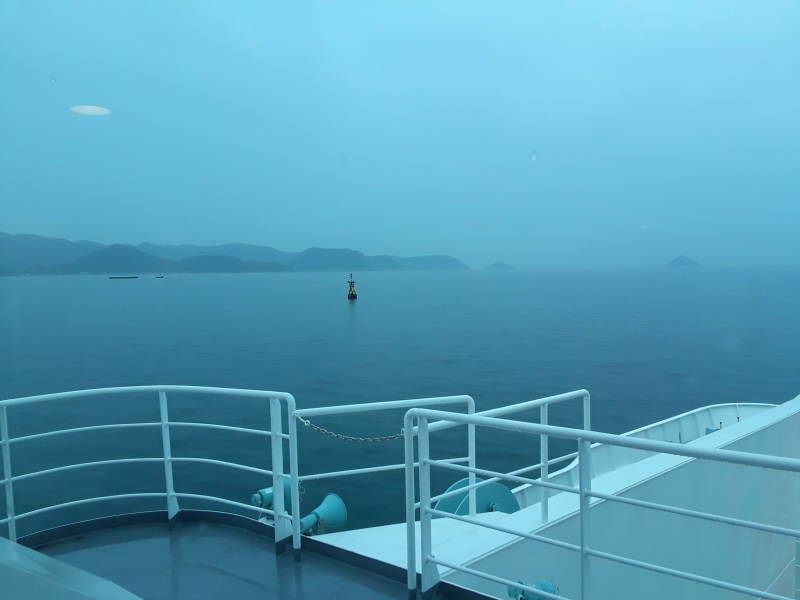 Naoshima, other small islands, and the largest Japanese island of Honshū lie ahead of us.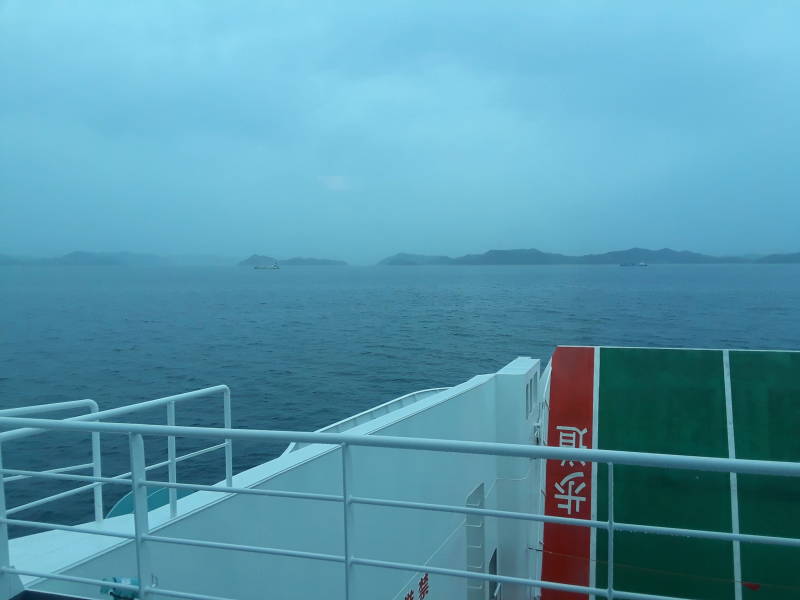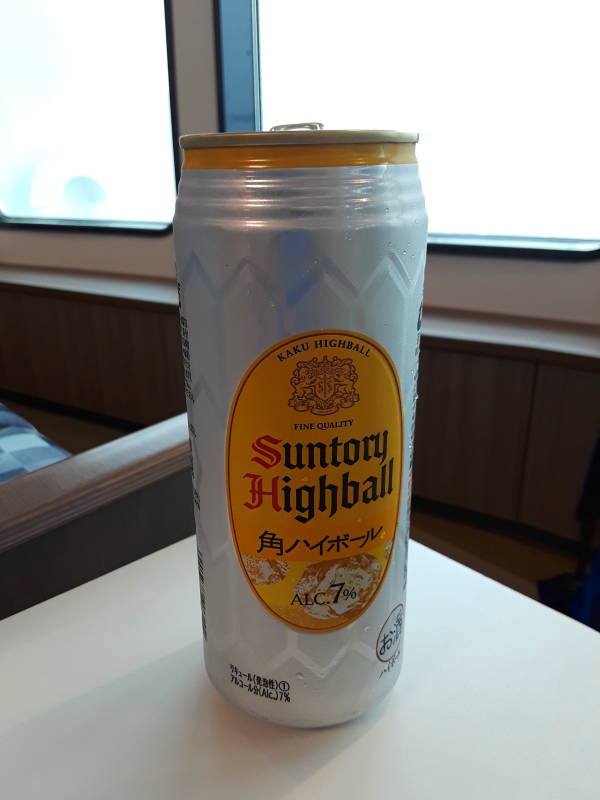 We're headed for the narrow passage between Kojin island and Naoshima. There are almost 3,000 islands in the Seto Inland Sea.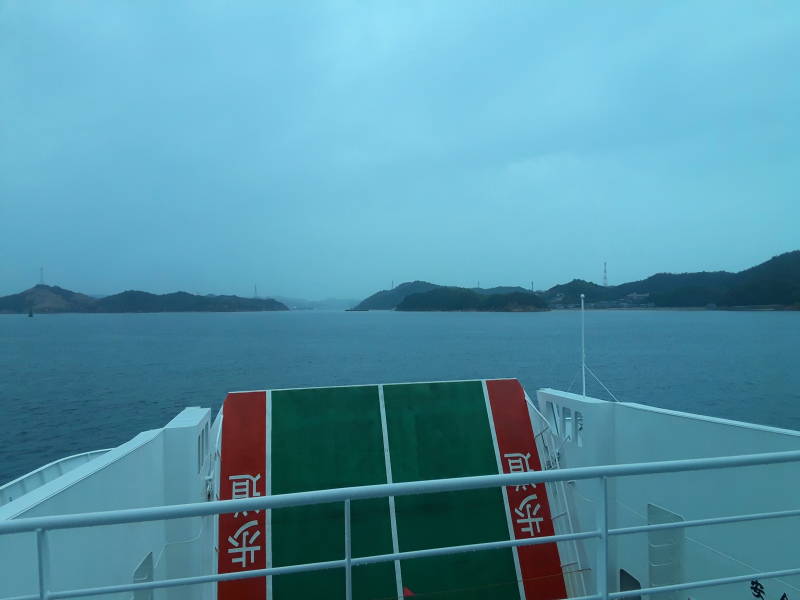 Kojin to port, Naoshima to starboard, and Honshū in the distance.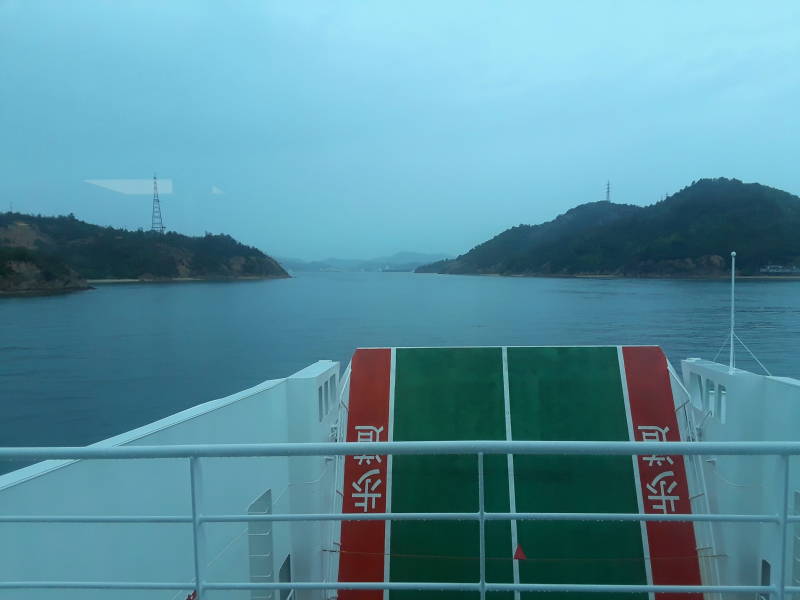 We have turned to enter the Naoshima port.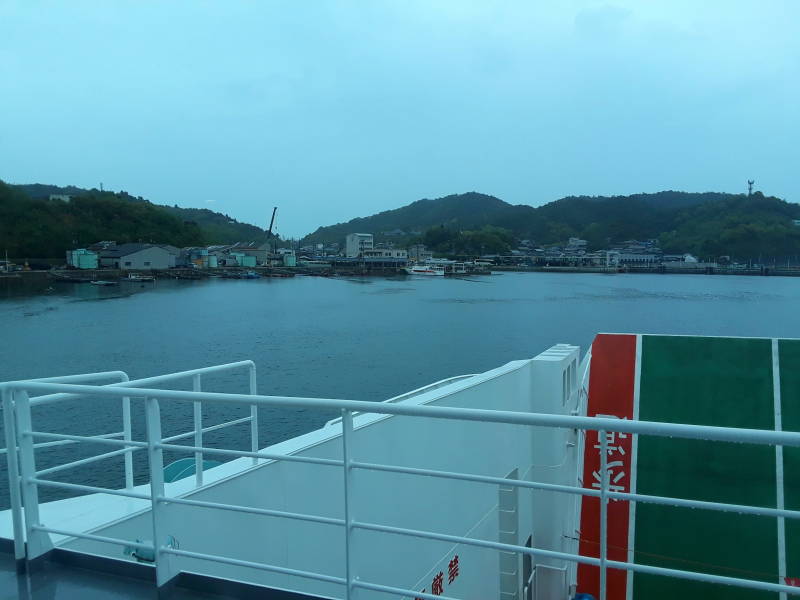 Down to the vehicle deck to disembark.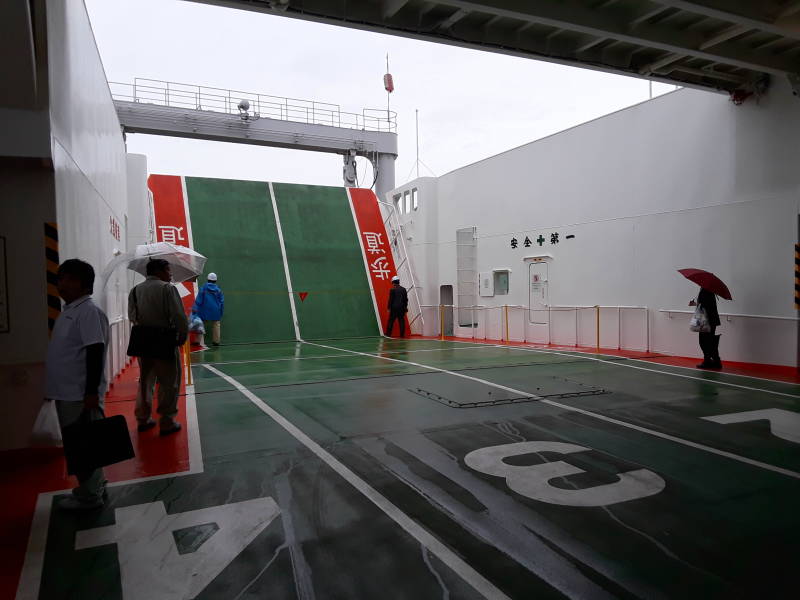 Now we can go ashore.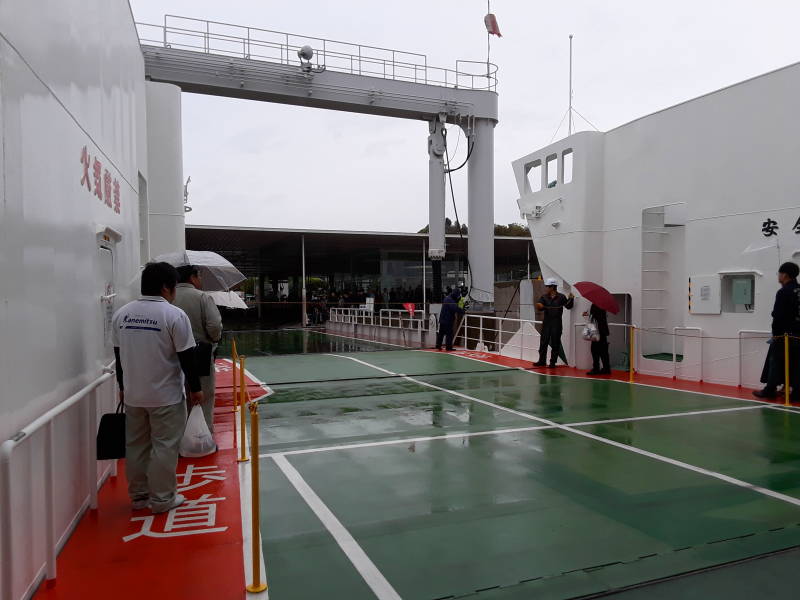 I have walked through the ferry terminal and am nearing the main street along the waterfront.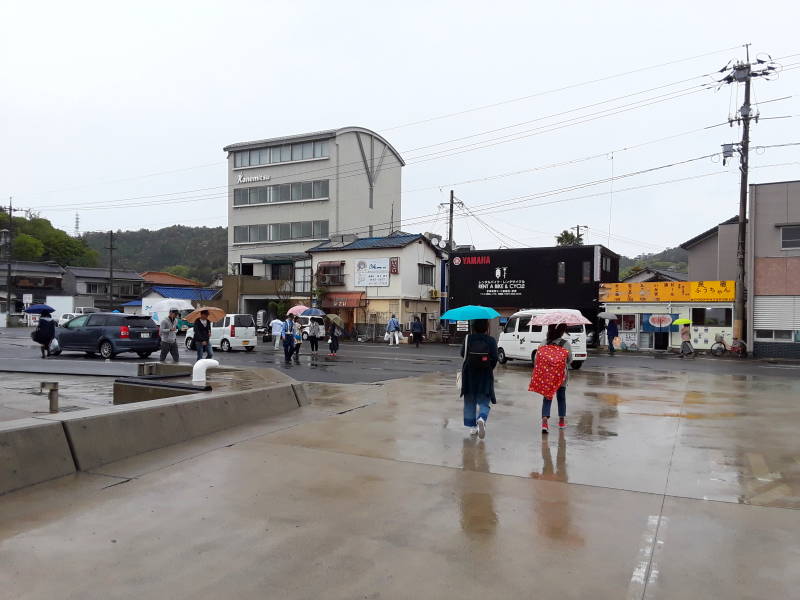 The blue building back the passageway is the Domi Kowloon, where I'm staying.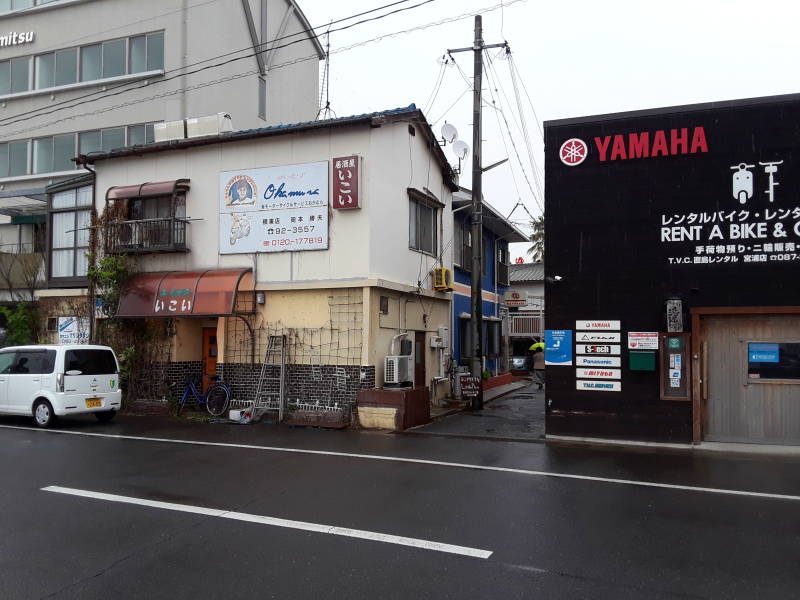 Continue to my visit to Naoshima, where the rain ended the evening after I arrived.
The above is specific to Takamatsu. Or maybe you want to explore other places in Japan.