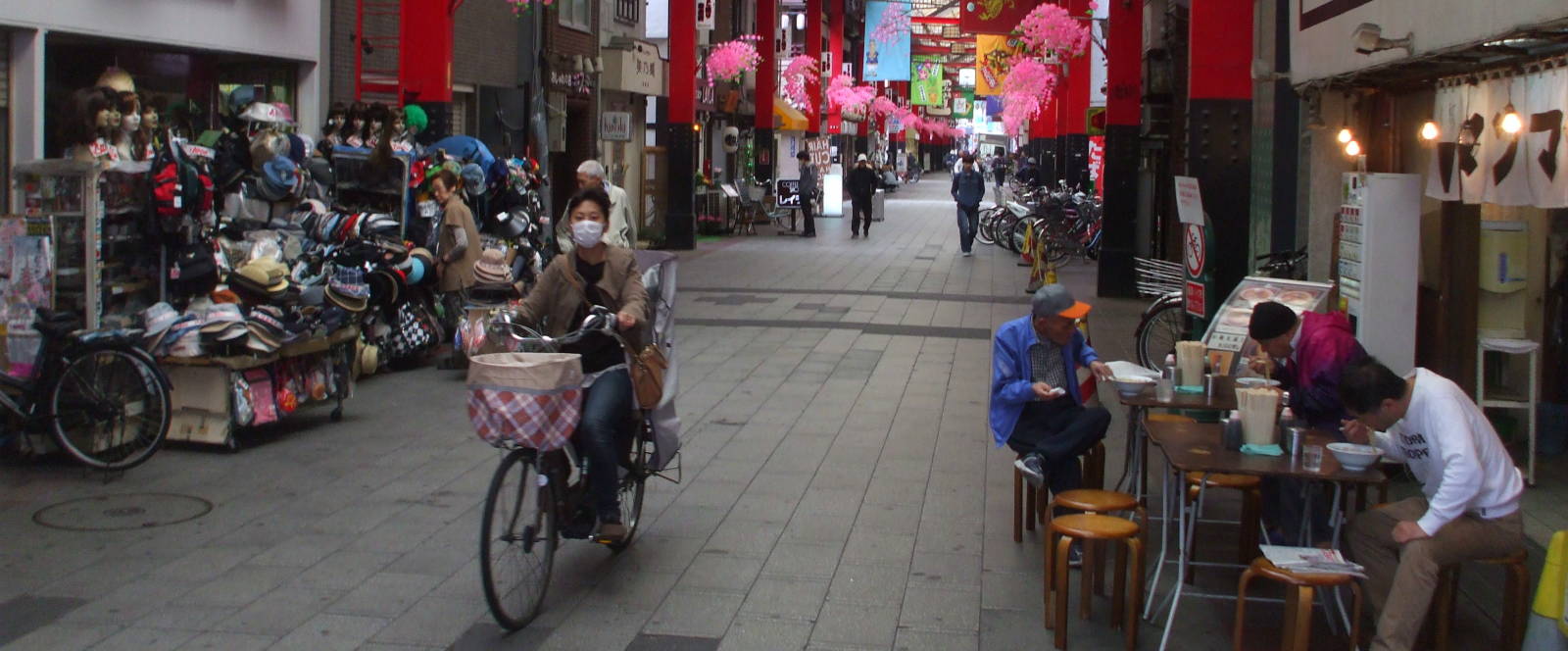 Markets and Streets near Sensō-ji
Asakusa Markets
We're in the middle of a visit to the Asakusa district in Tōkyō. Most of the pages so far have been pretty heavy going — history back to the 600s CE, nuances of Shintō and Buddhist belief and practice, the fire-bombing raids of 1945, the guardian deity of dead children, and more. It's time to lighten up and just wander the neighborhood!
As I explained in the first page in this set, I flew into Haneda Airport and took the easy train ride to Asakusa Station. Then it was a fairly short walk to the Khaosan World Asakusa Ryokan & Hostel. Walking west down Kaminarimon-dori, the major street past Kaminari-mon, the large outer gate into the Sensō-ji temple complex, I saw side streets leading into covered market areas.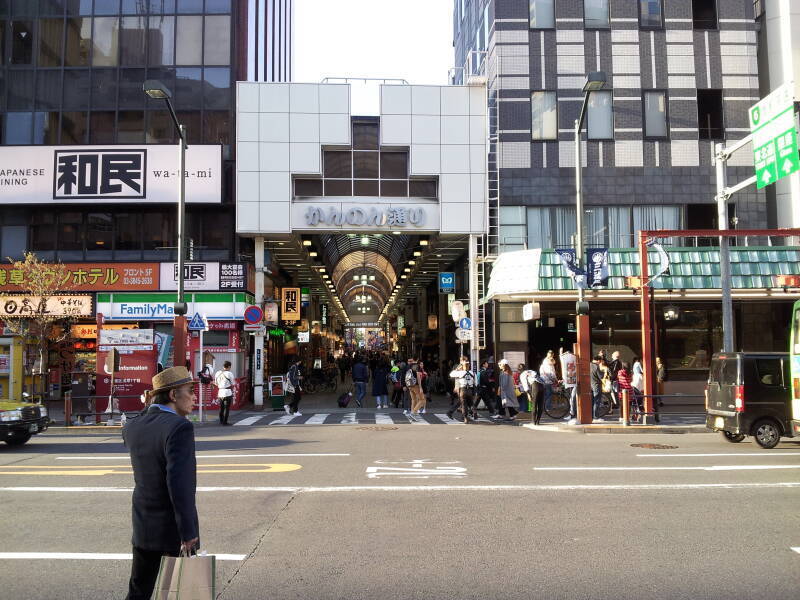 A lot of the area around the Sensō-ji temple complex has covered streets lined with shops. Some have souvenirs for tourists, but many are random shops for the local people.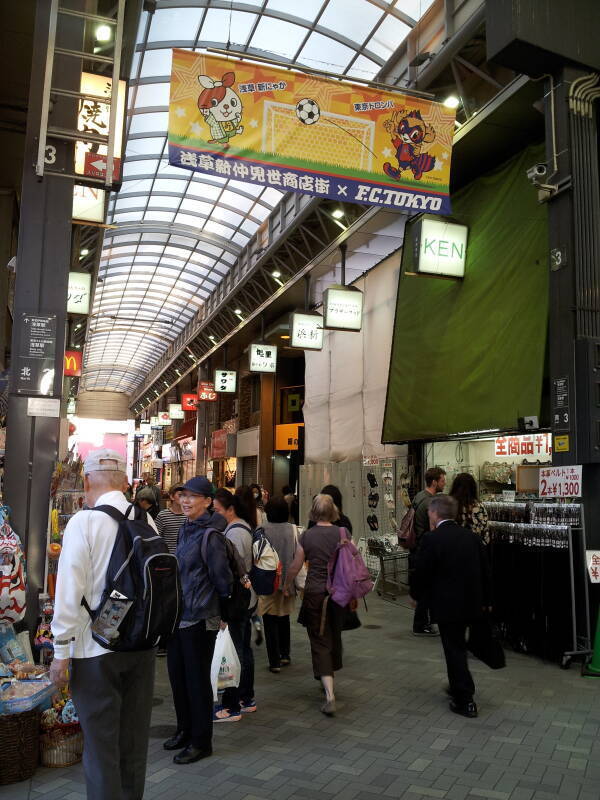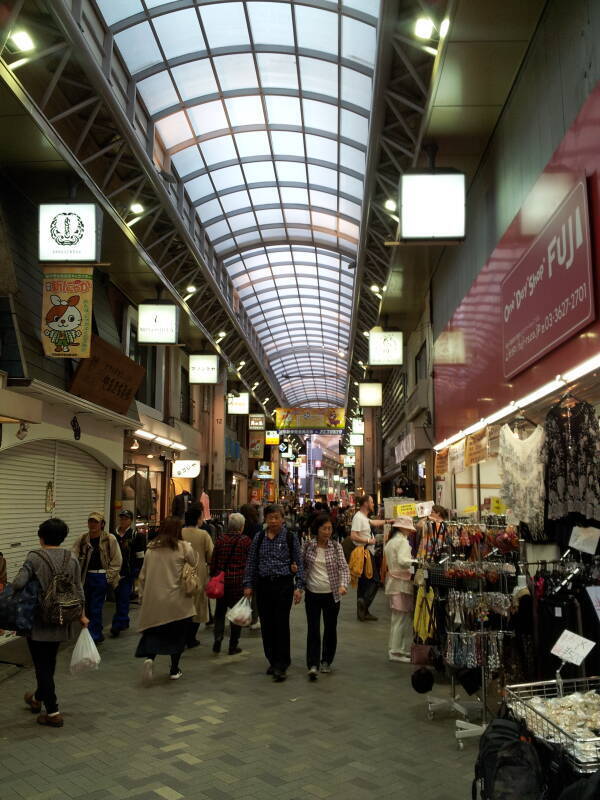 And, places for local residents to get breakfast.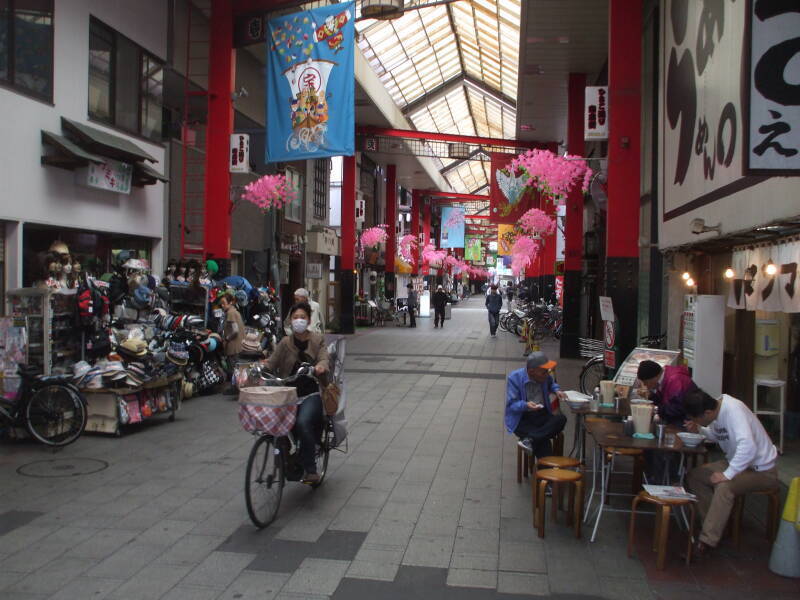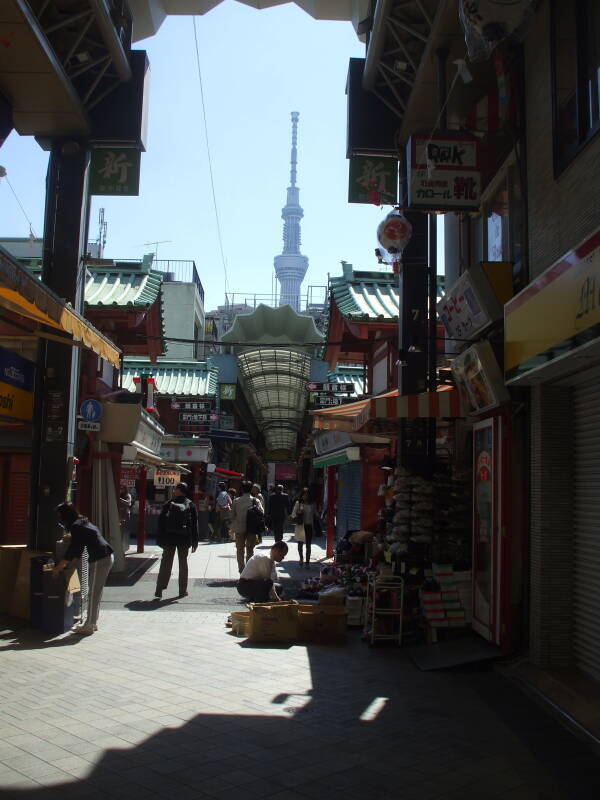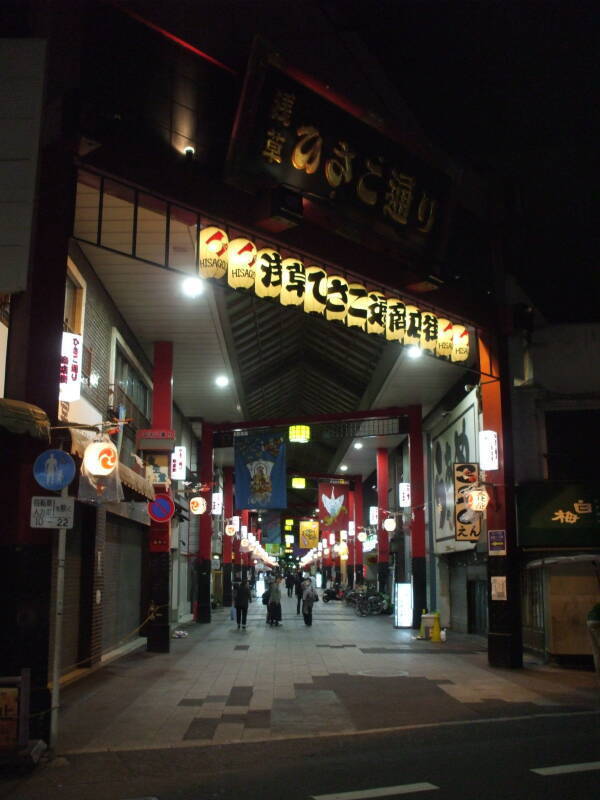 Some of the shops stay open into the evenings. The covered arcades remain open as they're the passageways through the neighborhood.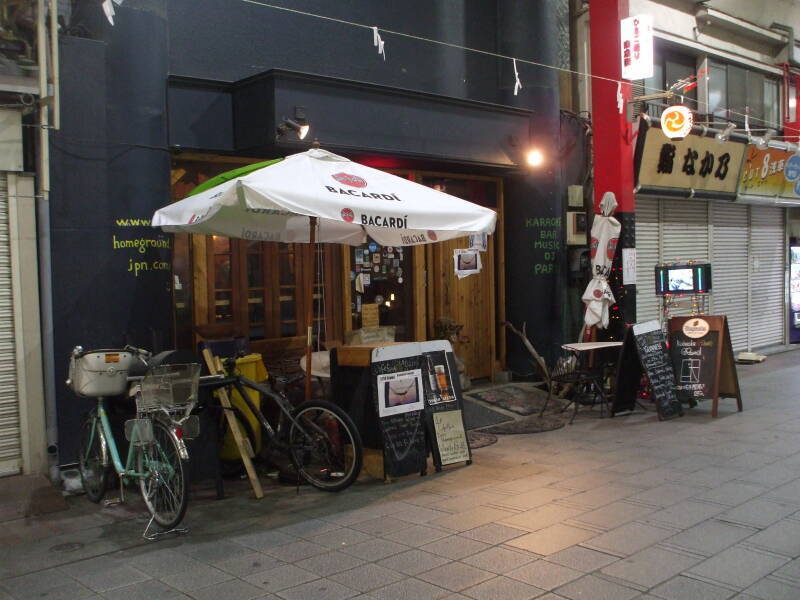 One fun place was the Homeground Cafe. I went there a couple of times. Good food, live music, friendly folks.
It was only on my last night in Tōkyō that I learned from a poster there that Japan has Women's Professional Wrestling!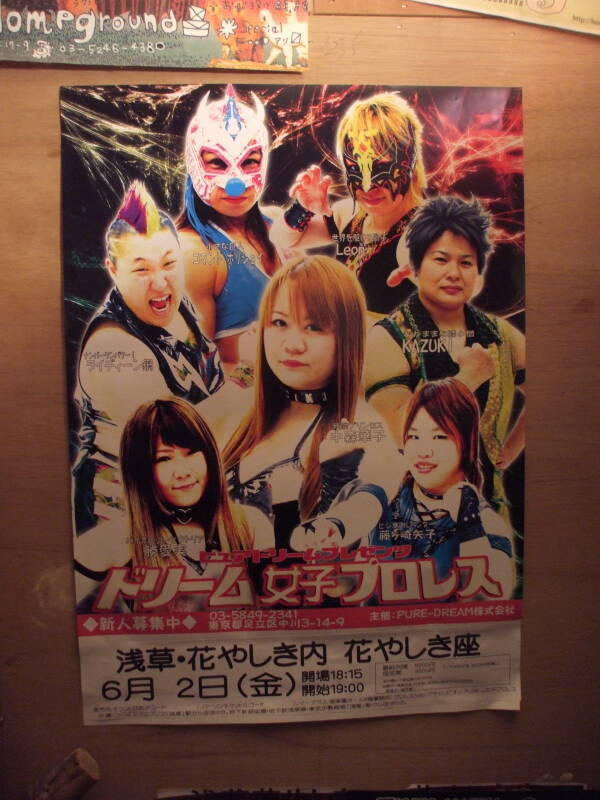 Onto the Streets in the Daytime
These streets are all north of Kaminarimon-dori, around the Sensō-ji Buddhist temple complex.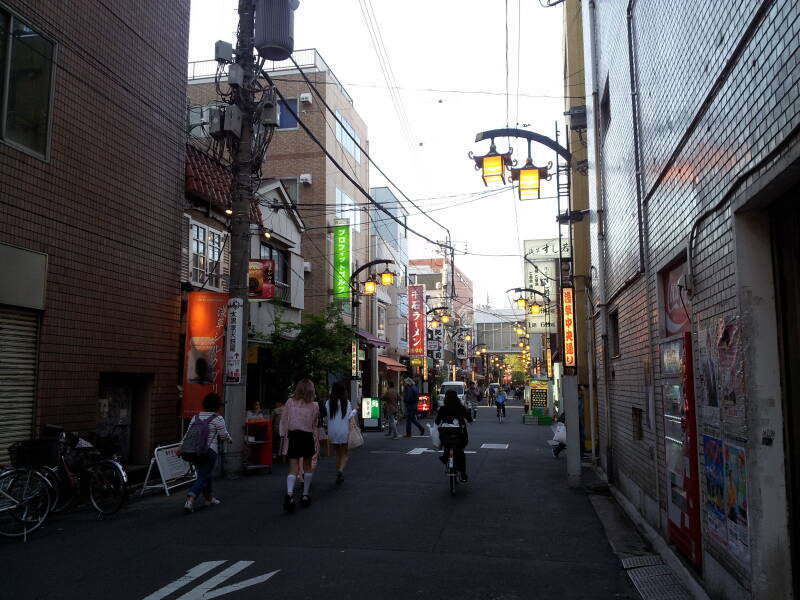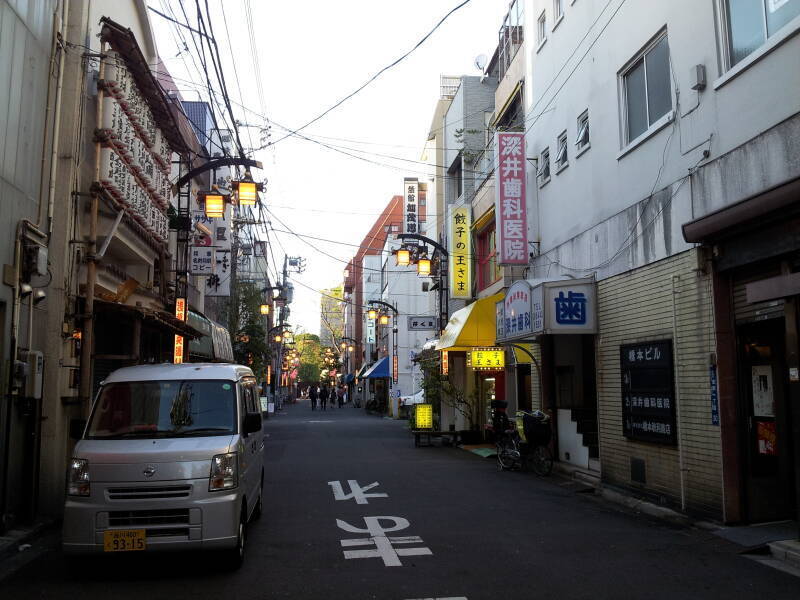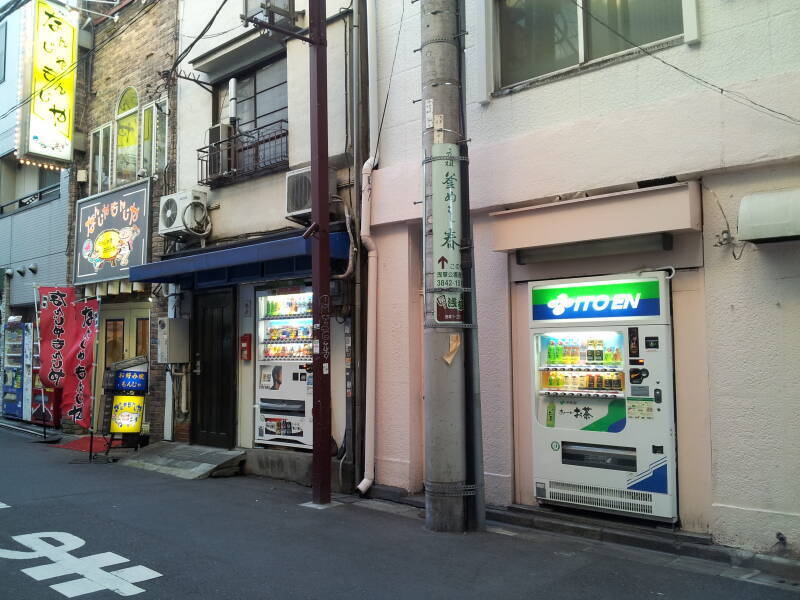 The ubiquitous vending machines, and occasional views of the Tōkyō Skytree.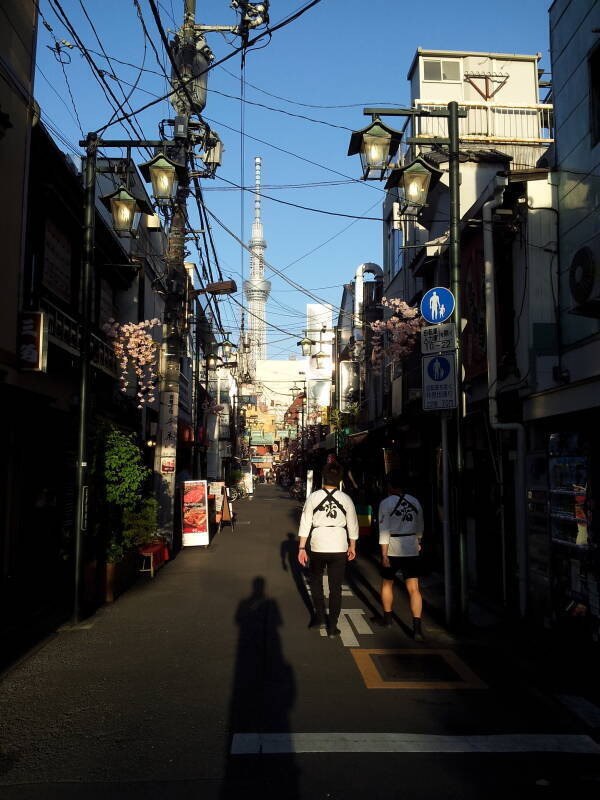 Electrical engineers will notice that Japan's electrical power and data infrastructure is right out in the open. Electrical power is distributed with 3-phase lines, sometimes strung with a ground wire and the four isolated with a cross hanger maybe 25-30 cm between opposite wires.
Then it's a 200 V center-tap drop from the transformer. Yes, 200 and not 230 VAC. The outlets are very similar to U.S. design, close enough that plugs usually work fine. The nominal 100 vs 115 VAC branch circuit voltage is generally "close enough".
The really weird part is that the electrical grid runs at 50 Hz in Tōkyō and the northeast, and 60 Hz to the southwest. There are DC interconnections between grids. It's a holdover from the mid 1890s, when Ōsaka and Tōkyō bought generators from different companies.
The voice and television and data cabling and their associated block amplifiers are also accessible.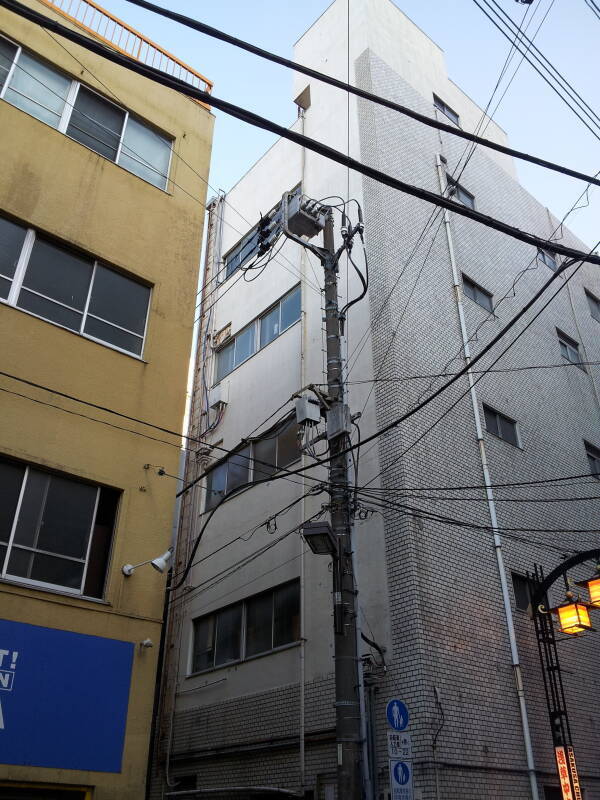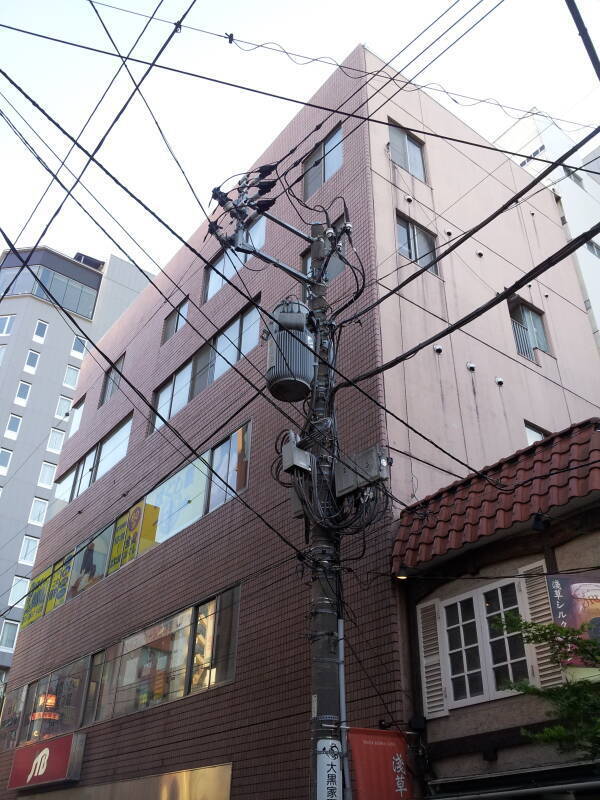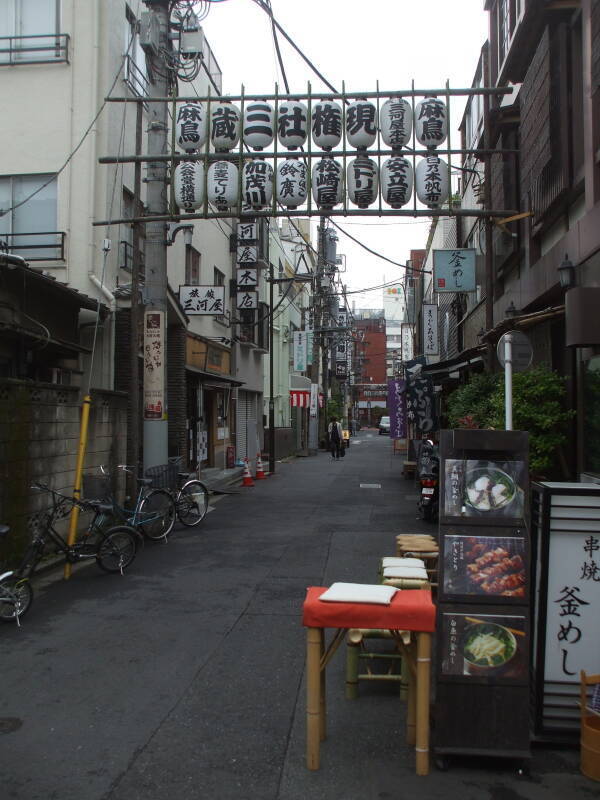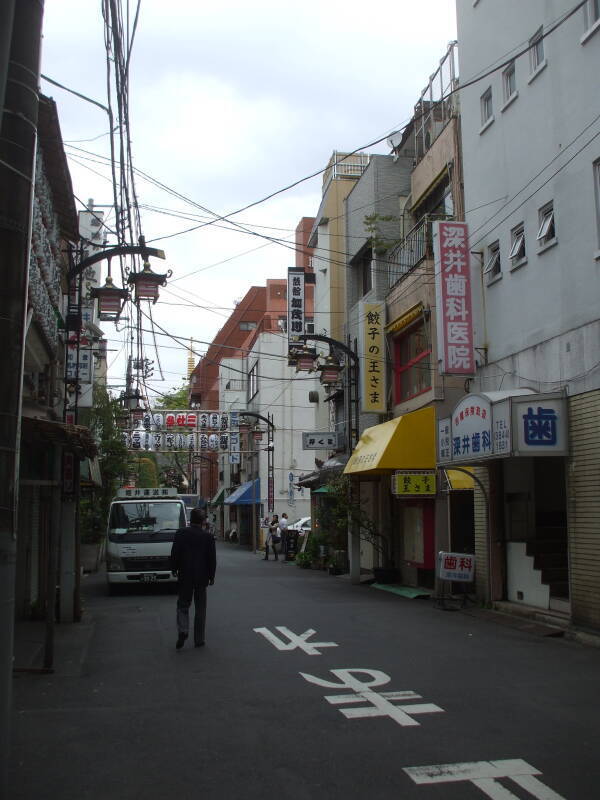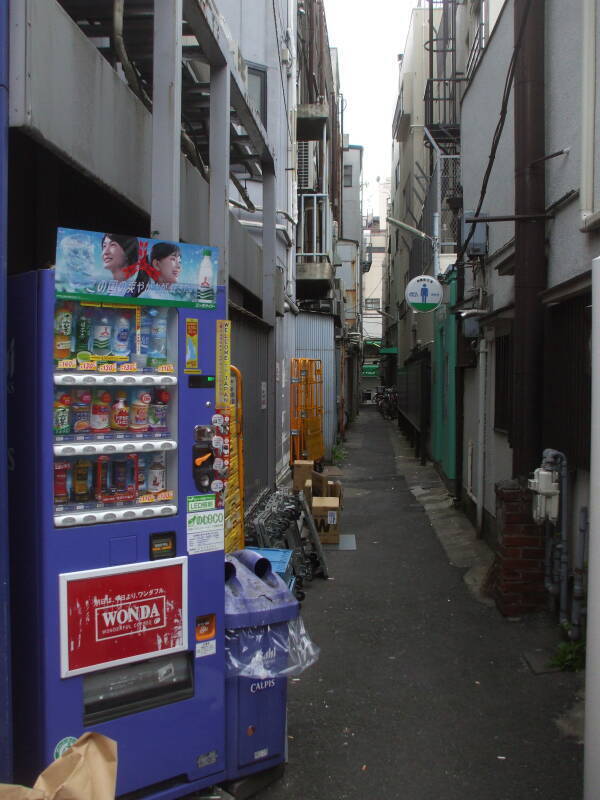 Streets get narrower and become pedestrian lanes. But there is still room for vending machines.
Notice that recycling can next to this vending machine. There are very few trash cans in Japan. Despite that, there is almost no litter. People carry rubbish with them until they finally find some place to put it.
The one thing you can mostly count on is a recycling bin for cans and bottles next to a vending machine. But a plastic bag or a paper wrapper? Prepare to carry it all day.
Next: Hoppy Street » Or your choice:
The above is specific to Asakusa in Tōkyō. Or maybe you want to explore other places in Japan.
Other topics in Japan: