The White House Shuts Down, Reopens, Then Closes for Good
White House Shuts Down in September 2009
I had made a reservation to stay at the White House starting in late October 2009. A few weeks before I received an email from them saying that they were temporarily closed and my reservation was canceled.
I found another place to stay, and I stopped by while I was in the city. There were IMMINENTLY PERILOUS TO LIFE and IMMEDIATE VACATE notices on the windows, dated 09/18/09 from the New York Building Commission. Most of the keys were taken down from the board behind the desk but the permanent residents were still there. The girl at the desk was hopeful that they would re-open, or maybe open in a different location, and said that they would send me email when they figured out what would happen.
Things were the same when I was back in the city in March and September 2010.
White House Reopens in January, 2011
In February 2011 I received email from the White House saying they had reopened in January after over $100,000 in improvements and renovations. I made a reservation and was back there in March. For one thing, the wooden lattices had been replaced with irregularly spaced metal channels.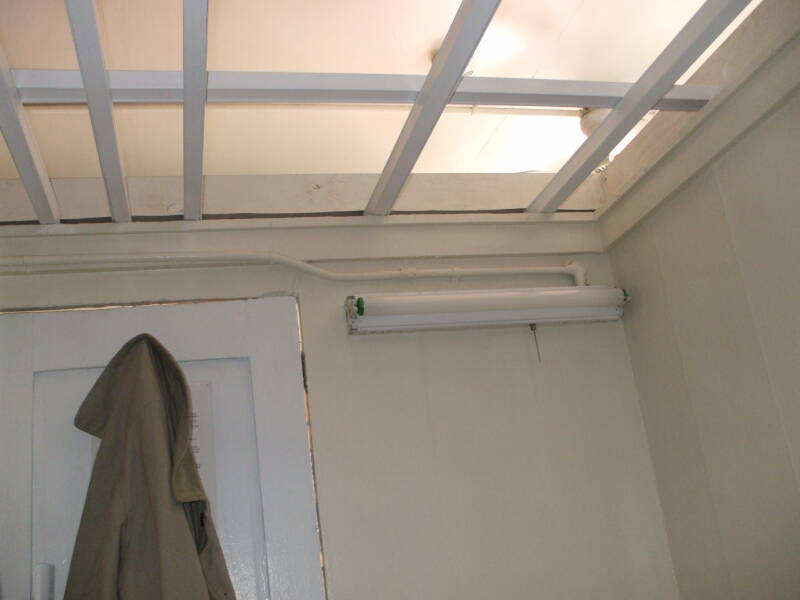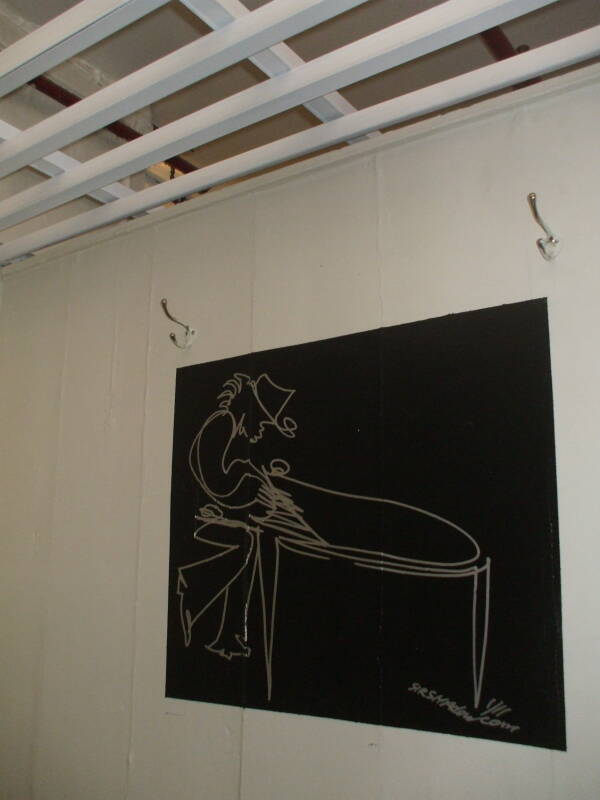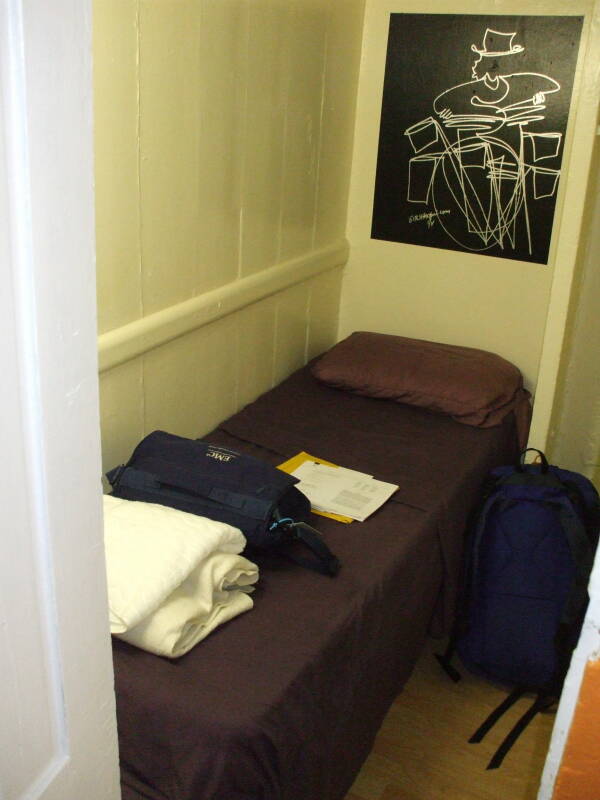 Among other renovations, every room had custom original single-line artwork by Sir Shadow, a resident of the White House. Quincy Jones, Isaac Hayes, Oprah Winfry, and others have purchased his works.
I don't think any of them stayed at the White House, though. I certainly never ran into any of them in the mornings at the shared sinks.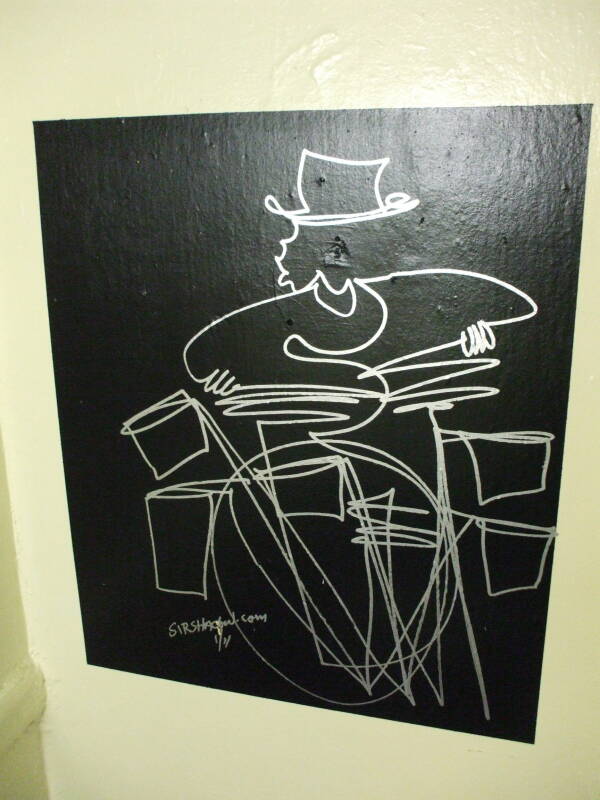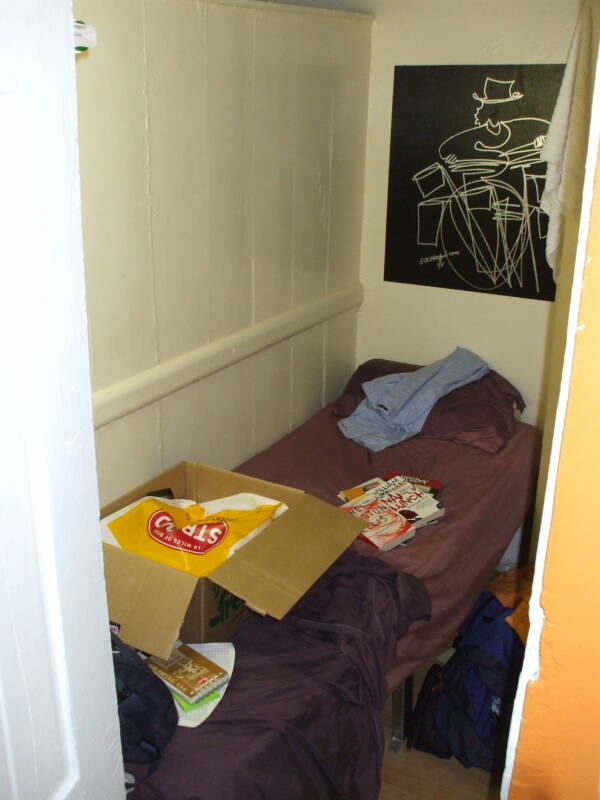 Larger pieces line the corridors. Some of the floors were given a bright green and orange color scheme.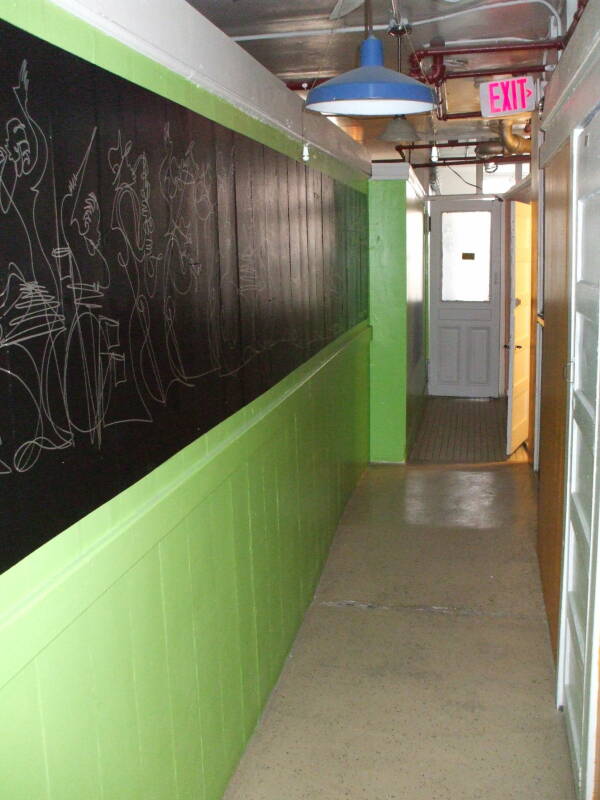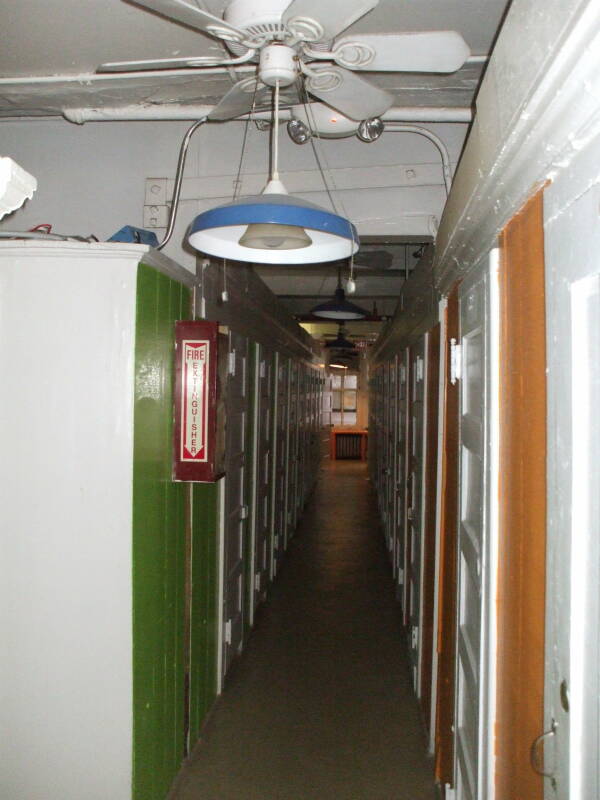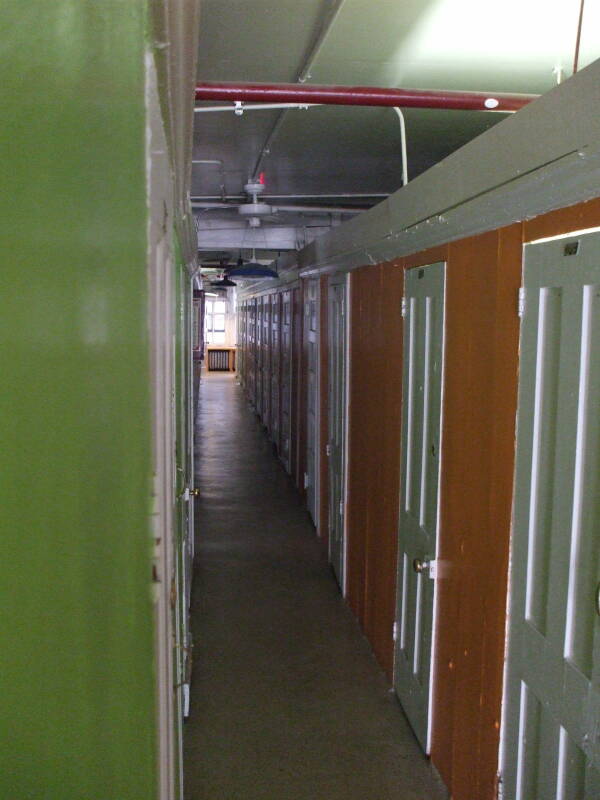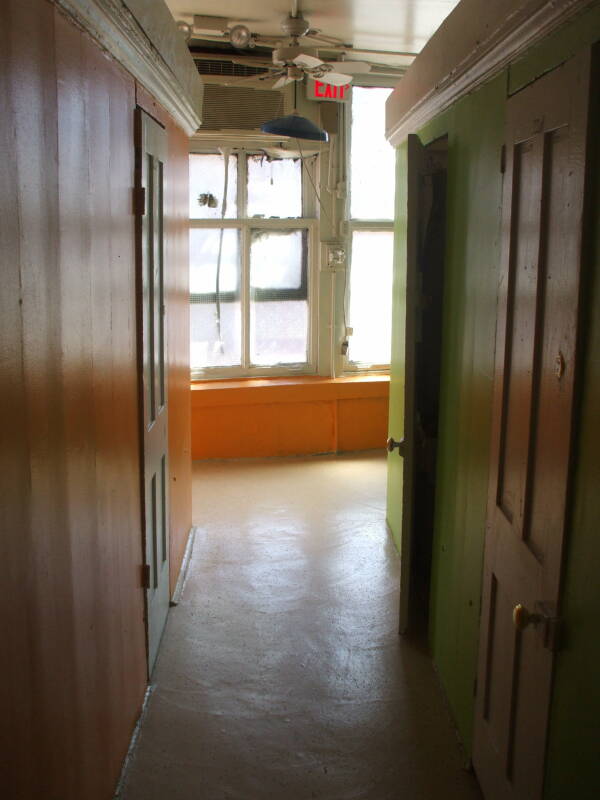 White House Shuts Down September, 2014
The White House shut down with little to no notice in September, 2014. This time seems to be the final shutdown. Almost a year later there were a few permanent residents still in place but the end was near.
New York Times article
An article in The New York Times in late 2018 reported that just six residents remained, all in their 60s and 70s. Sir Shadow (who moved in around 1995), Wayne, Roland, Rob, Bobby, and Charles. Louis had recently been taken to the hospital, and wasn't expected to return. There had been 30 residents in 2000.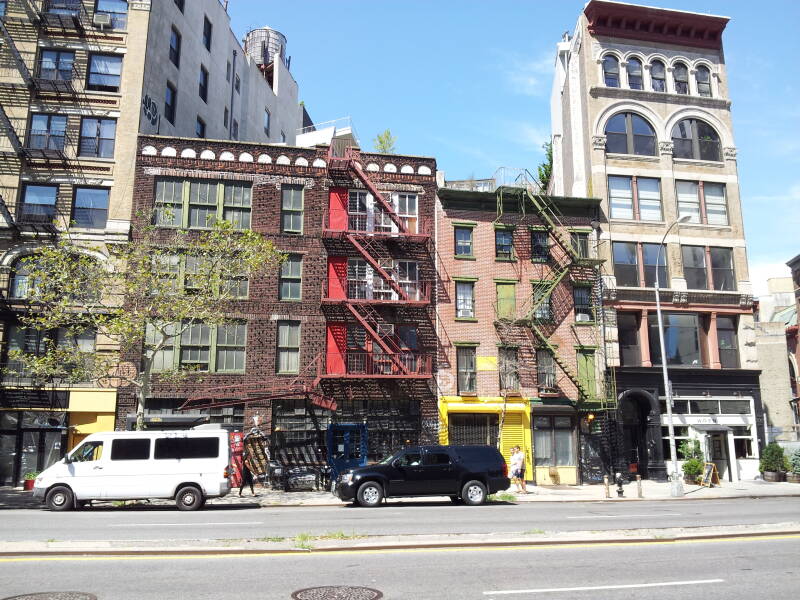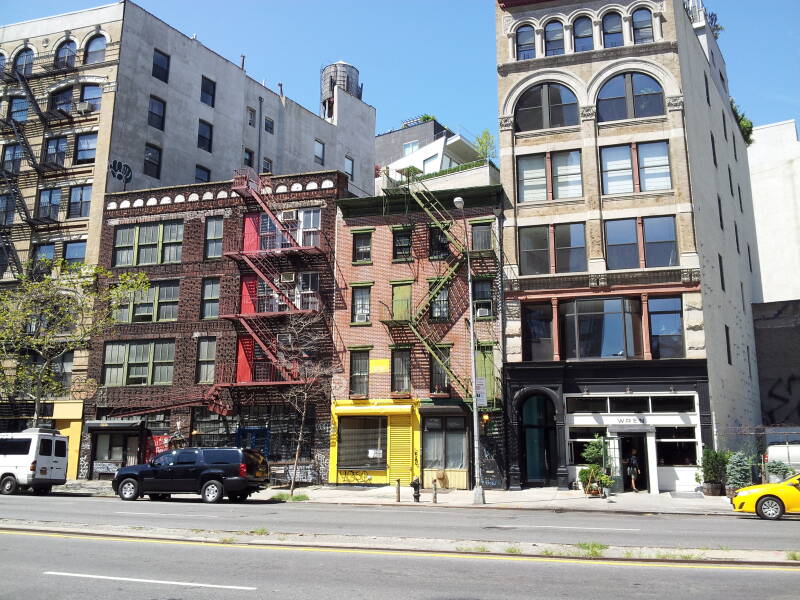 Next:
Other SROs
Finally: Several other SROs were converted in the early 21st century. Some were heavily modified to become low-budget hotels, but one on the Bowery preserved the history of the early-to-mid 20th century SRO.
---
USA Travel Destinations
Back to International Travel