Omotesandō and High Fashion
Omotesandō
The Harajuku district is a famous center of fashion and youth culture. There are architectural showcase buildings and famous high-fashion flagship stores. Omotesandō is a tree-lined avenue that resembles the Avenue des Champs-Élysées in Paris.

Omotesandō is easily reached by Harajuku Station on the Yamanote Line, and Meiji-jingūmae (Harajuku) Station on the Tōkyō Metro. It's also a short walk north from Shibuya along Cat Street, a trendy side street.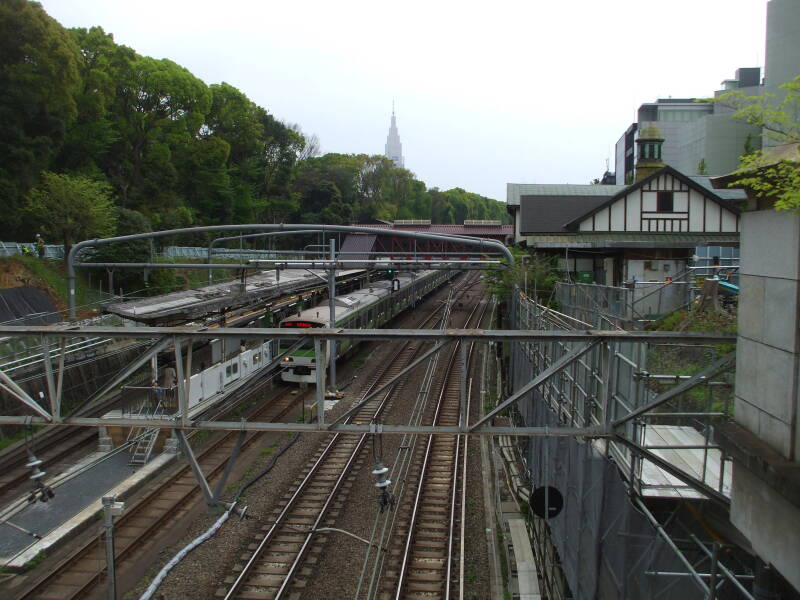 Entering Harajuku
Deified
Emperors
Omotesandō starts just east of the Harajuku Station on the Yamanote Line circling central Tōkyō. In the picture above we're looking north over the Yamanote Line from the pedestrian bridge joining Harajuku Station to Meiji-jingū. That's the Shintō shrine dedicated to the deified Emperor Meiji (ruled 1867-1912) and Empress Shōken.
Omotesandō was built after Meiji's death as the omote-sandō or frontal-approach to the Meiji Shrine.
Kawaii and Metal
Shibuya &
Hachikō
Kawaii is a dominant esthetic concept in Japan. See this Hachikō themed shuttle bus running between Harajuku and Shibuya Stations. Hachikō was the most famous dog in Japan. He accompanied his master to Shibuya Station every morning, and went back in the afternoon to greet him on his return from work at the university. When his master suddenly fell ill at work and died without returning home, Hachikō continued to wait at the station every day.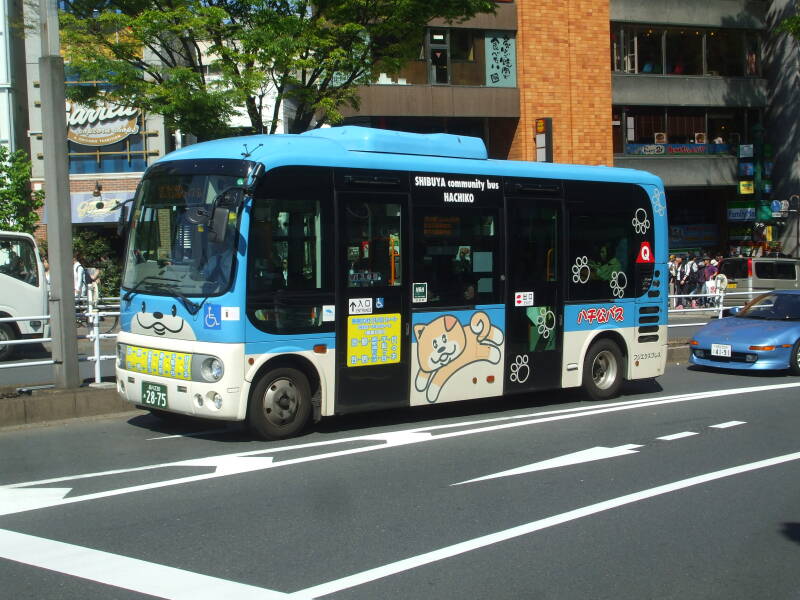 Then there's Babymetal, seen in the advertising banner above. So very kawaii! So very metal!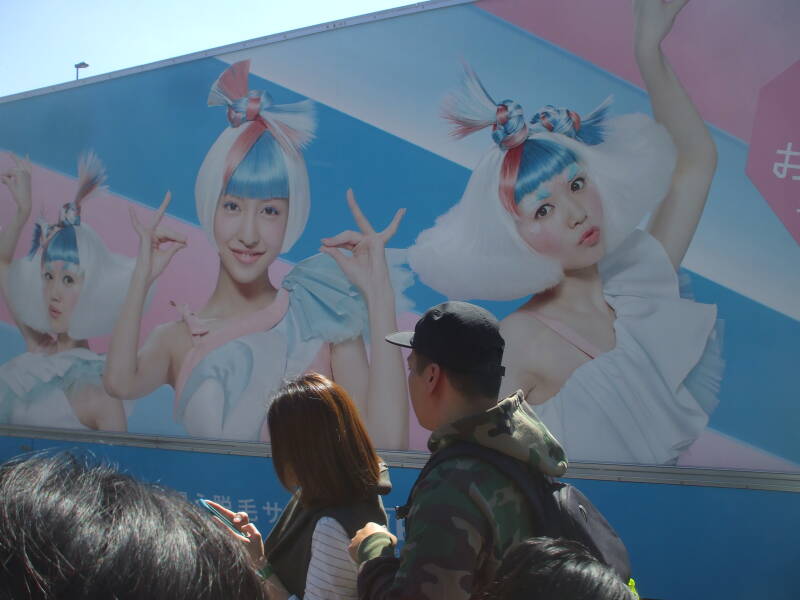 Imagine, to the extent you can, giggling maids choreographed to speed metal. Screaming guitars, shrieking girls, kawaii lyrics about chocolate, and head-banging.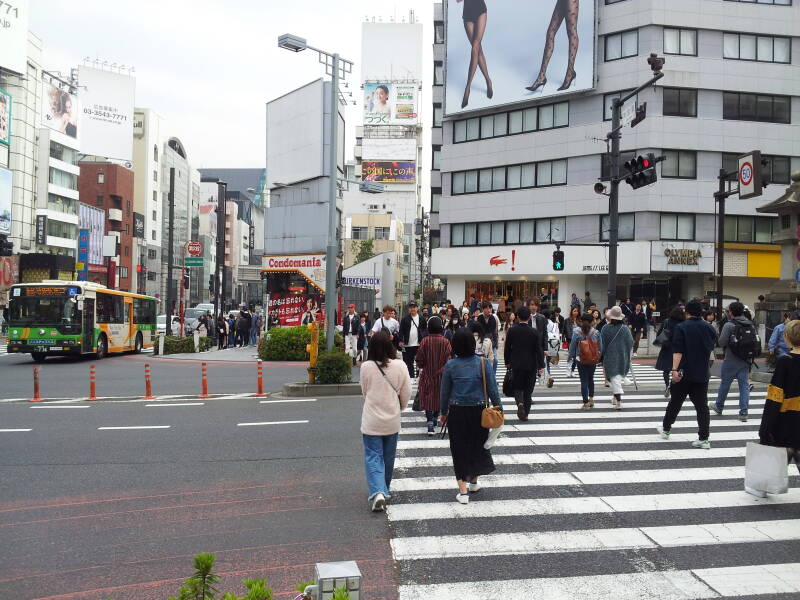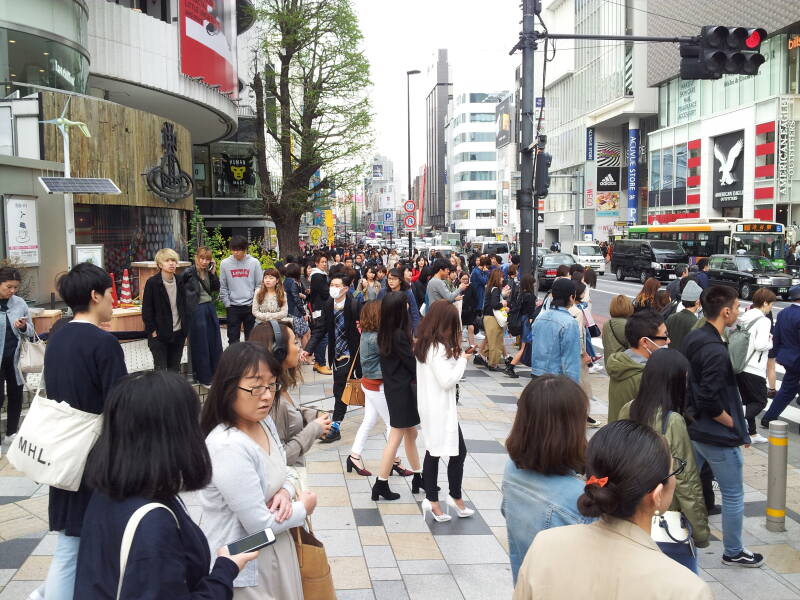 The Crossroads
Above and below are views of the large intersection just down the slope to the east of Harajuku Station. The Metro's Meiji-jingūmae (Harajuku) Station is belowground here.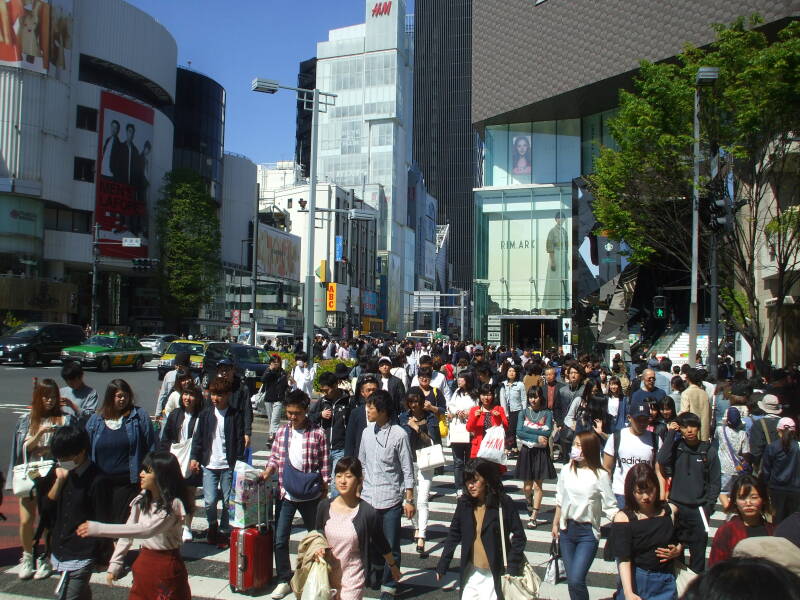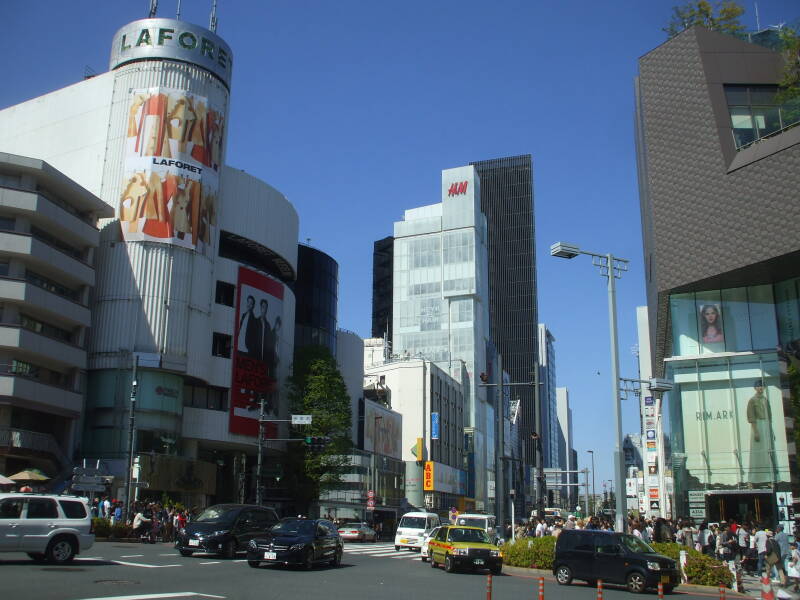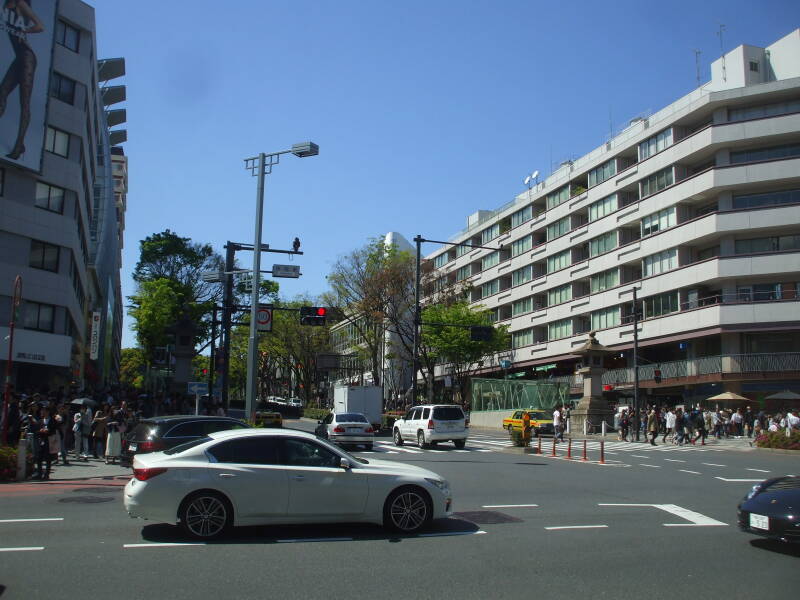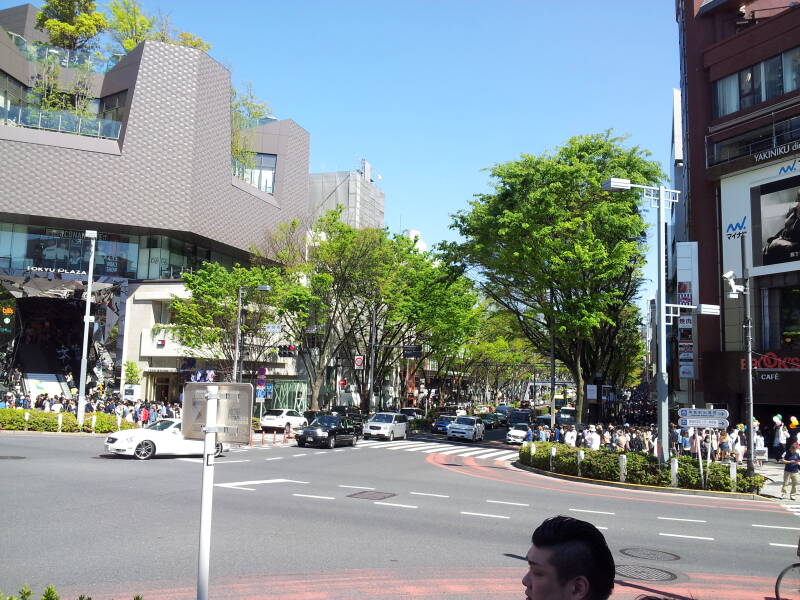 Starting East on Omotesandō
Omotesandō has several high fashion companies' flagship stores in a relatively small area: Louis Vuitton, Prada, Dior, Gucci, and others. There are also large department stores, including H&M and others.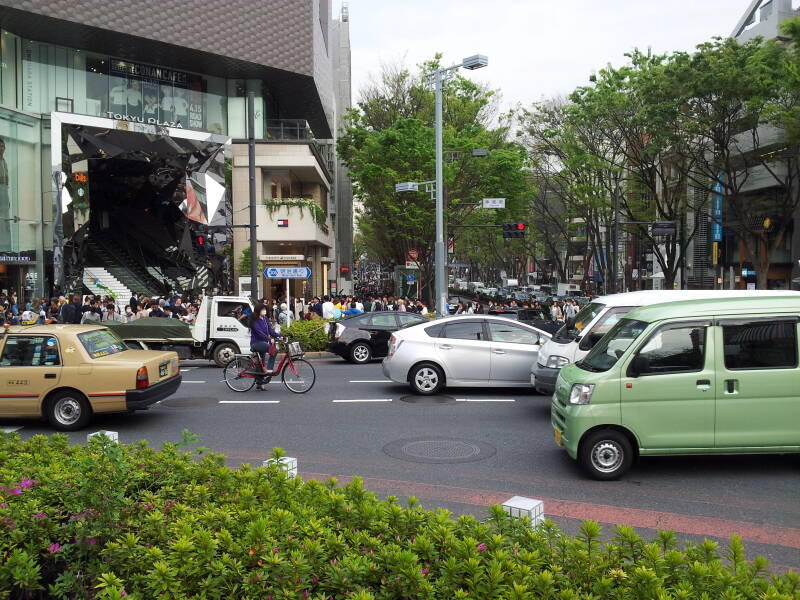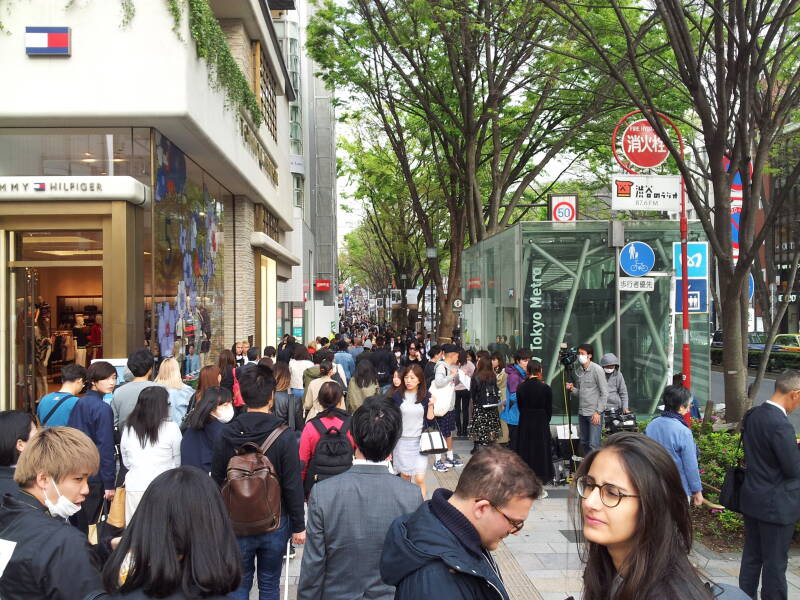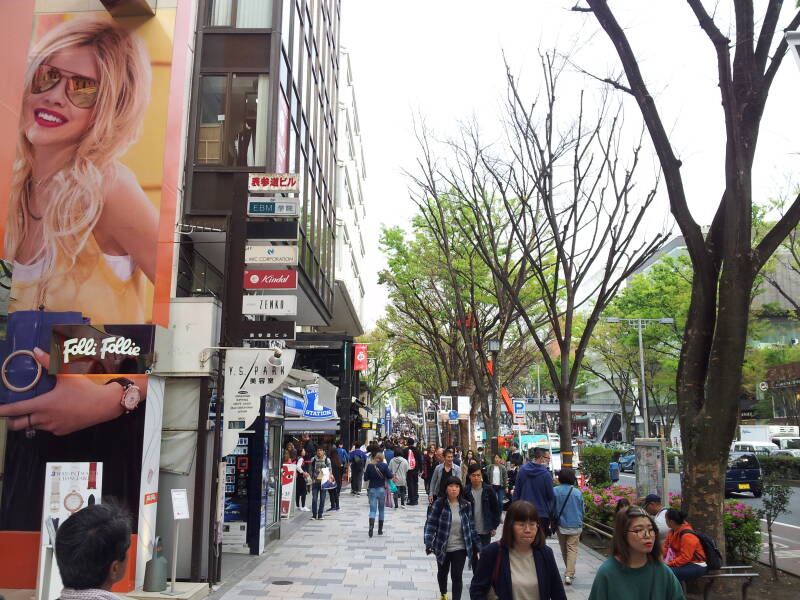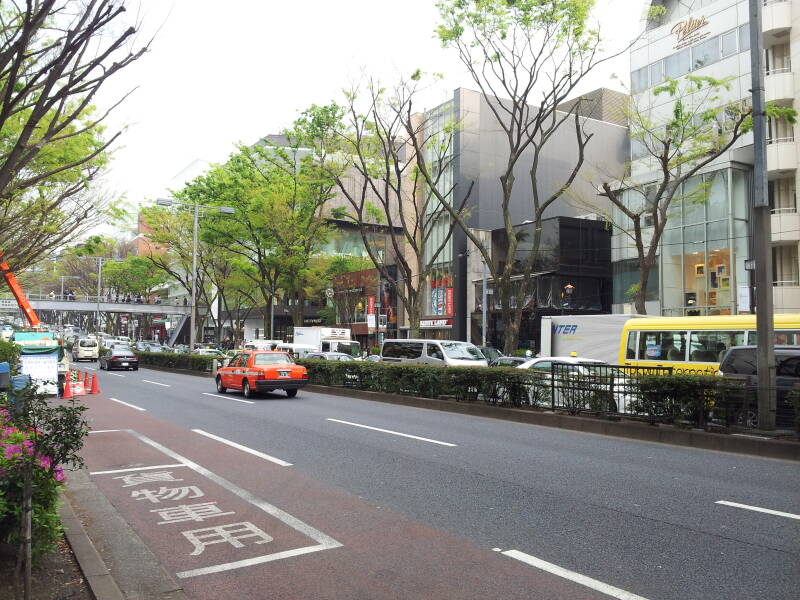 Crossing Over Omotesandō
Narrow side streets have small cafés and boutiques.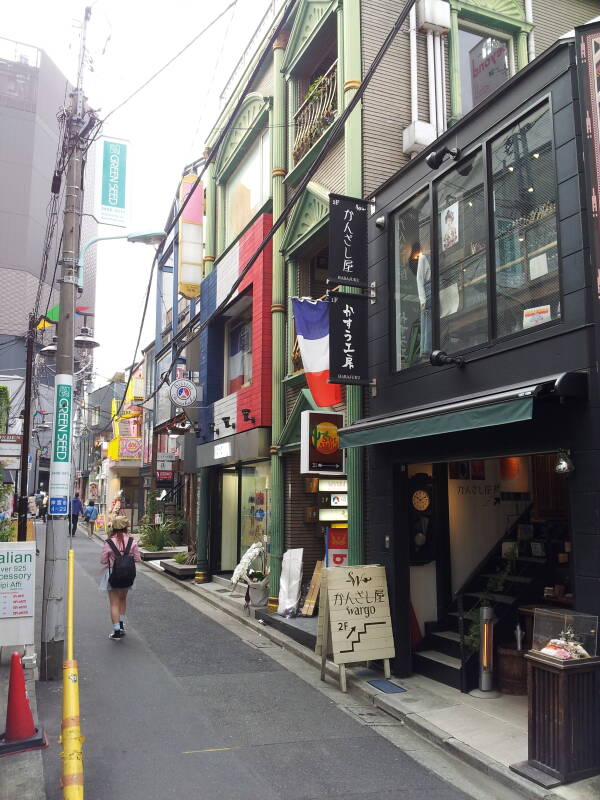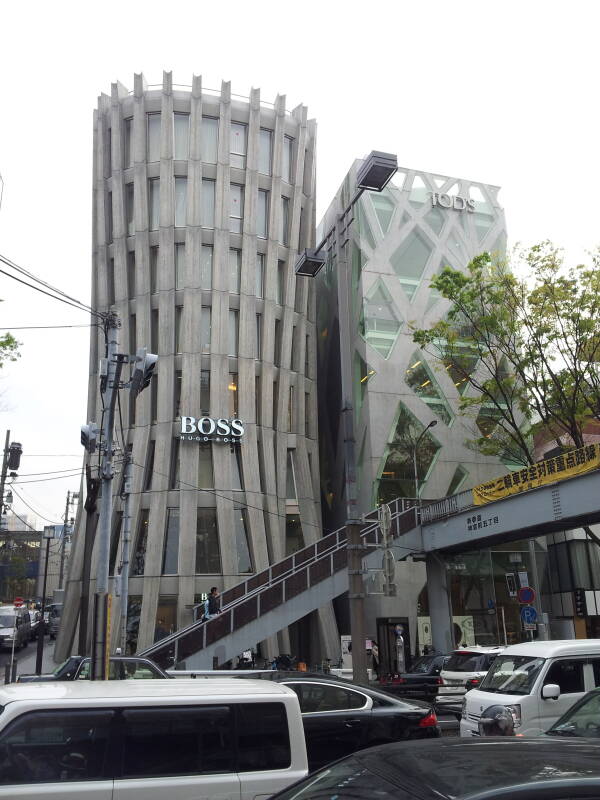 Distinctive architectural designs line Omotesandō.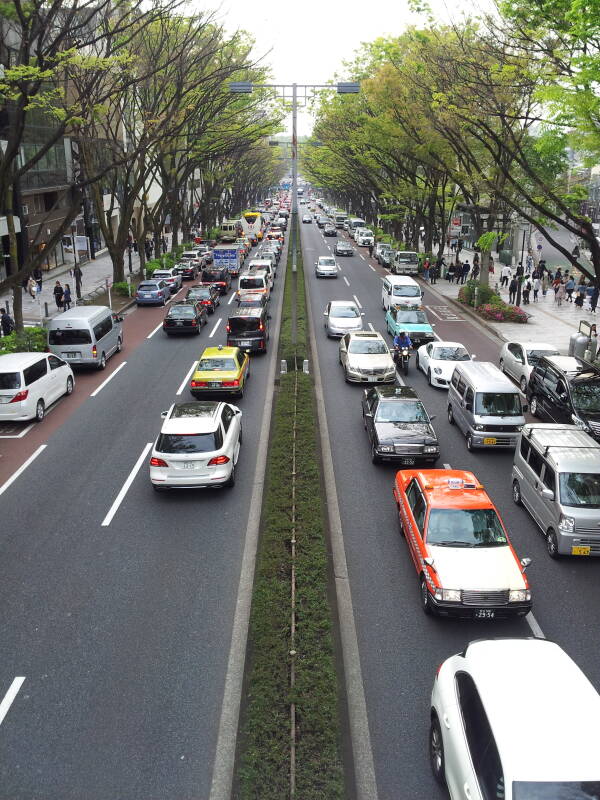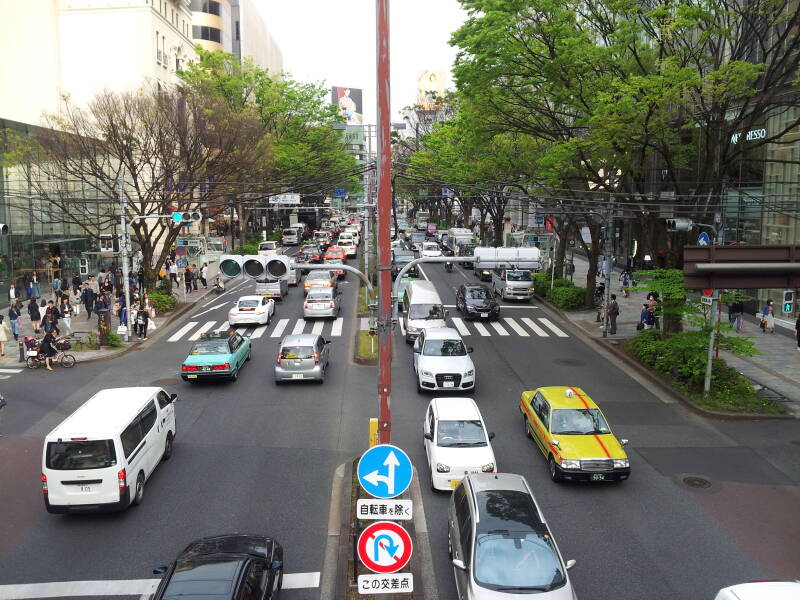 Walking West on Omotesandō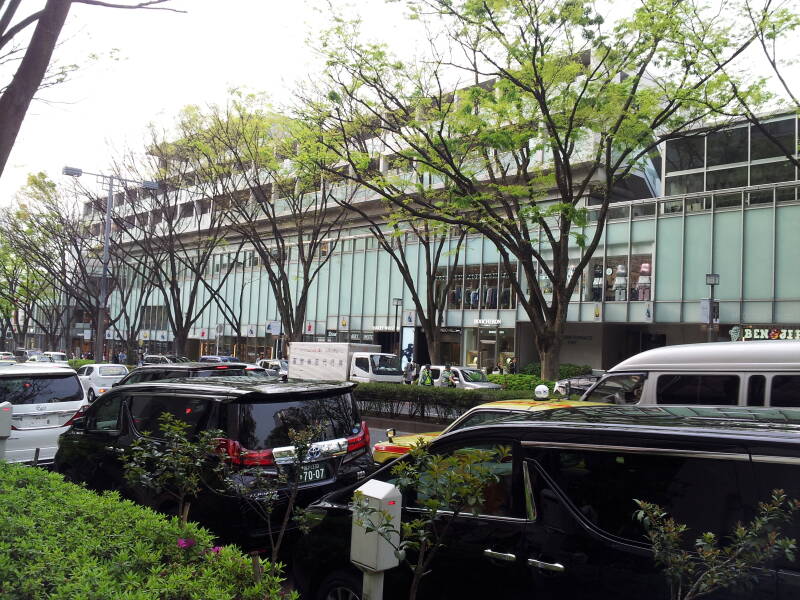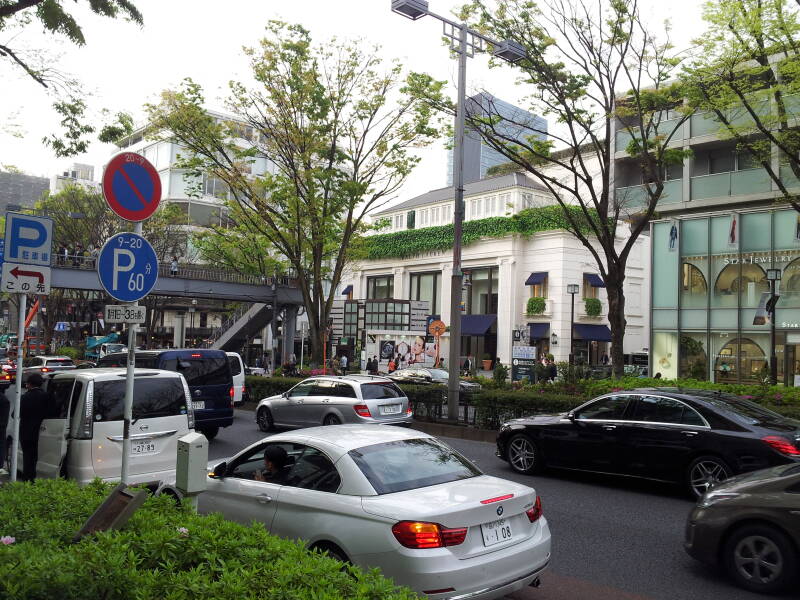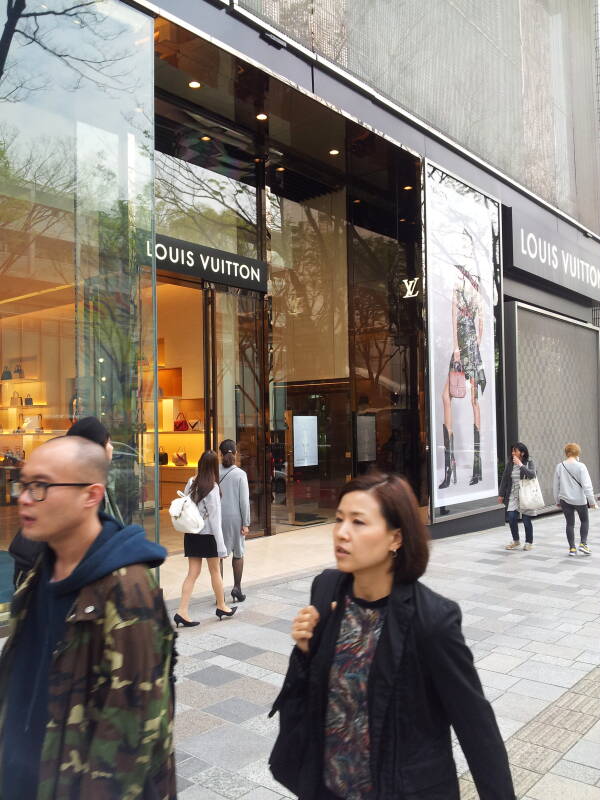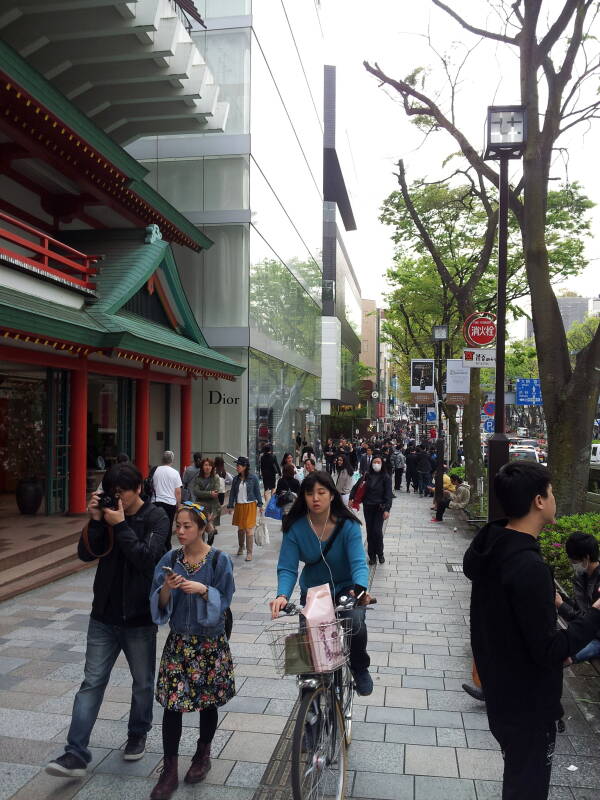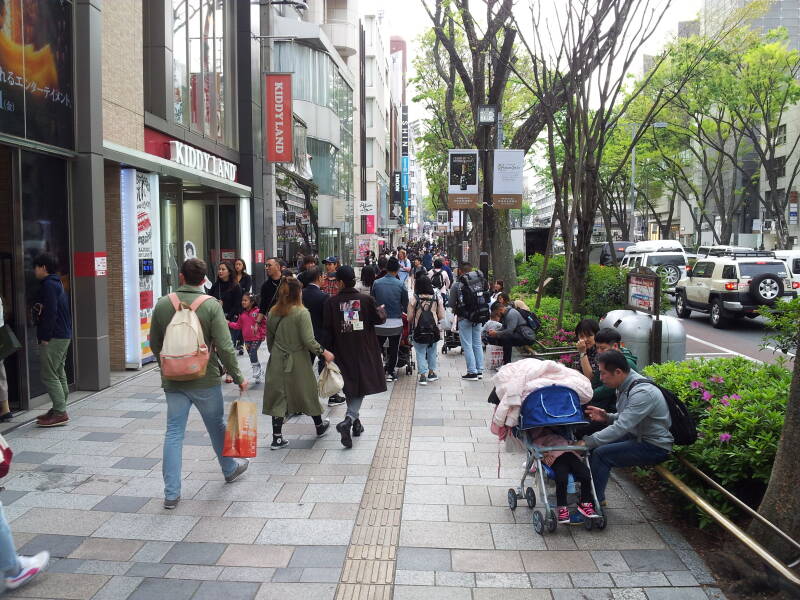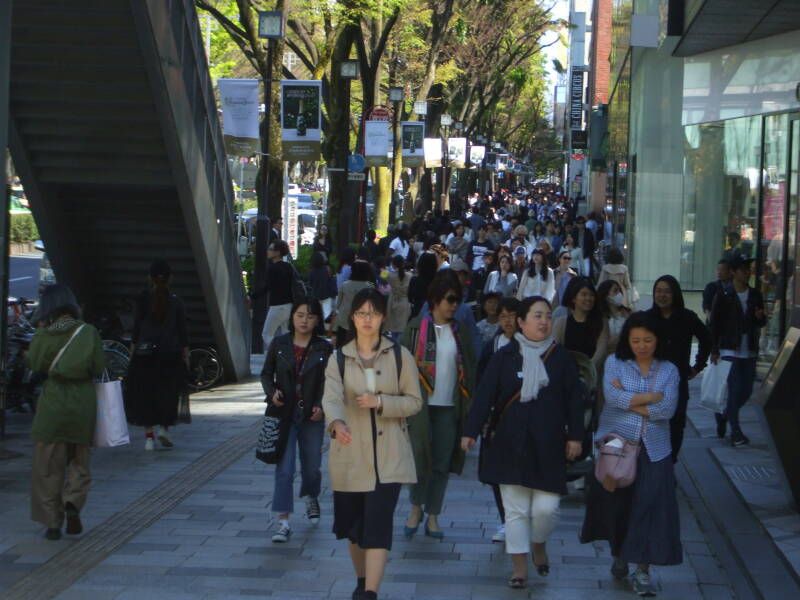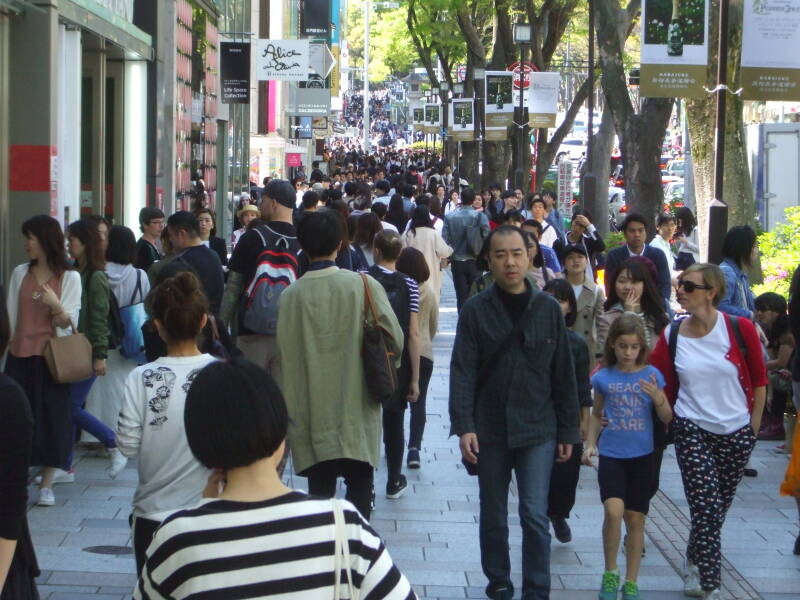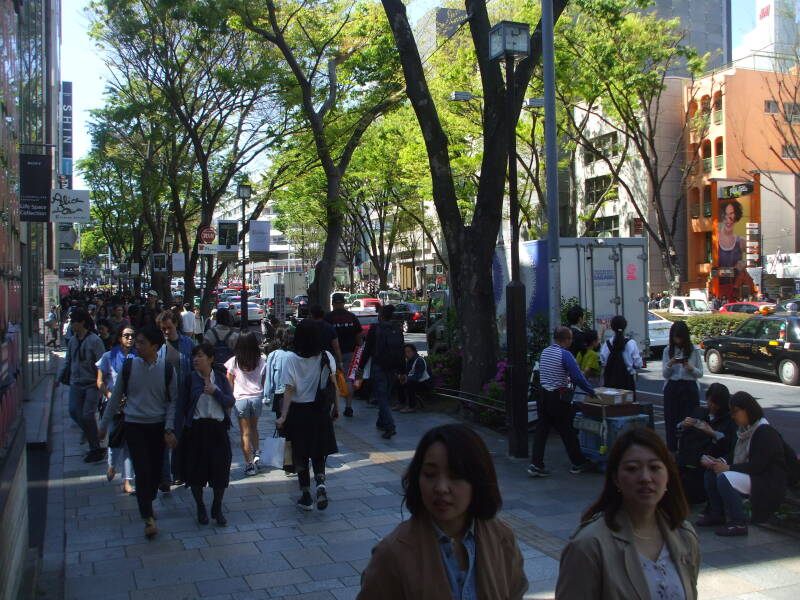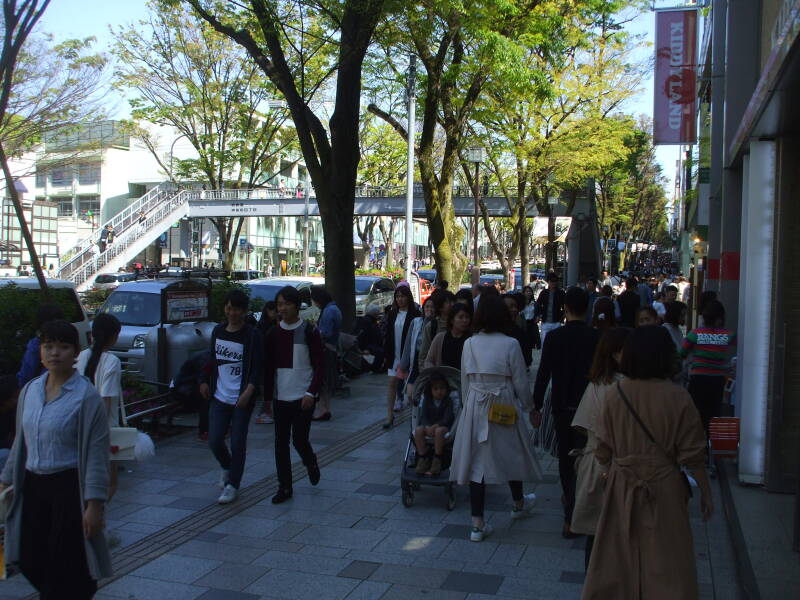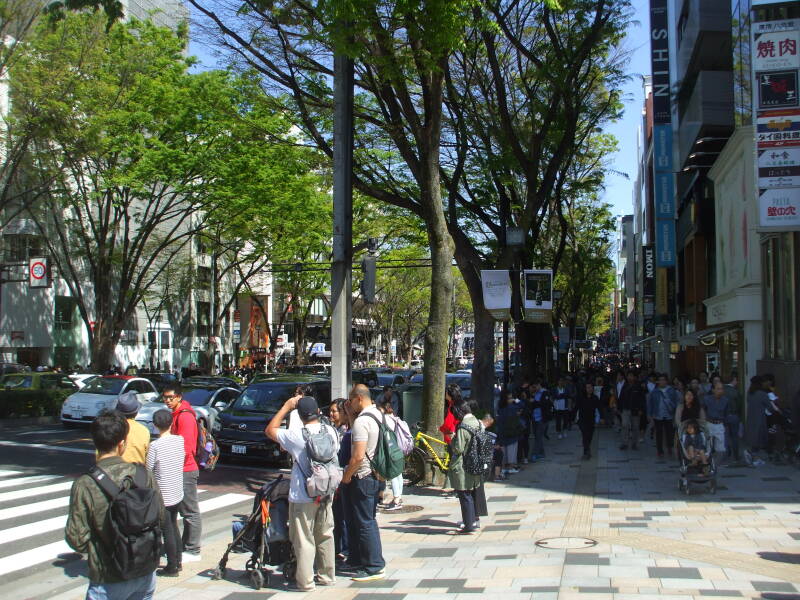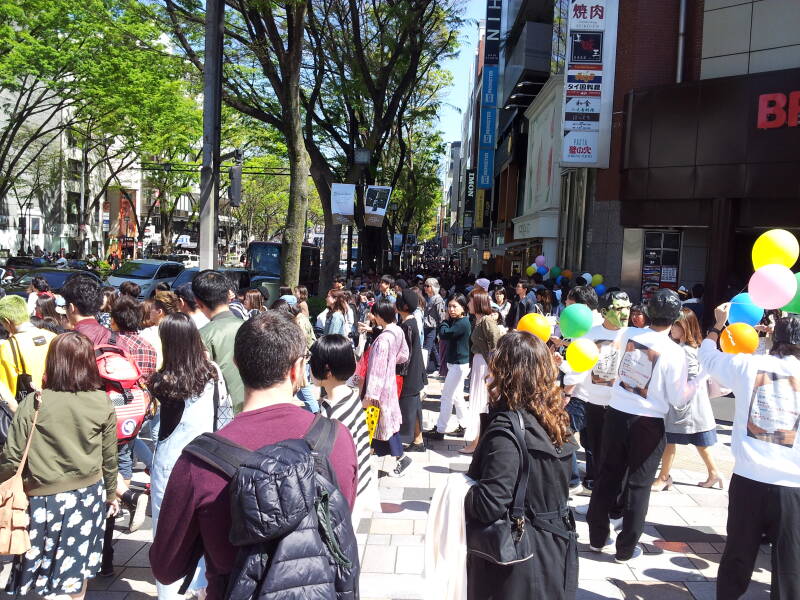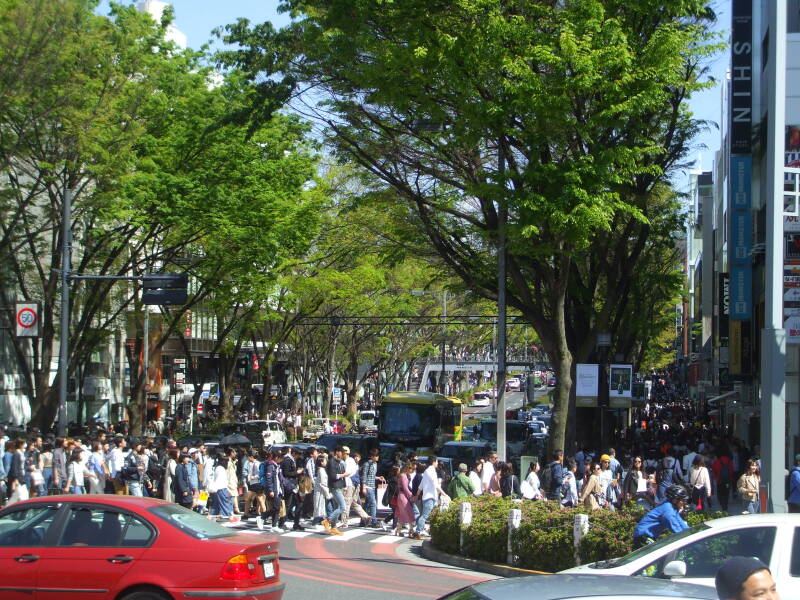 We will return a few blocks east along Omotesandō. There we will turn to our right, toward the south, on the narrow and trendy Cat Street leading toward Shibuya.