Dar Jama'i Music Museum
Dar Jama'i Music Museum
I had traveled to Morocco with some slightly outdated guidebooks, which I was aware of. For the most part, Lonely Planet guidebooks are now aimed at more-British-than-the-Royal-Family travelers with a taste for luxury. However, my local library had a 2014 Lonely Planet: Morocco book that seemed far more useful than most of their recent titles. I quickly ordered my own used edition.

Everything I had read told me that the Dar Jama'i Museum on the northwest end of Place el-Hedim was a don't miss attraction in Meknès. Traditional clothing, jewelery, and personal items.

Well, that didn't sound very exciting, but I went anyway. I'm so glad that I did, because the museum had completely changed soon before my 2022 visit.

Dar Jama'i is now an immersive experience in Moroccan architecture and music.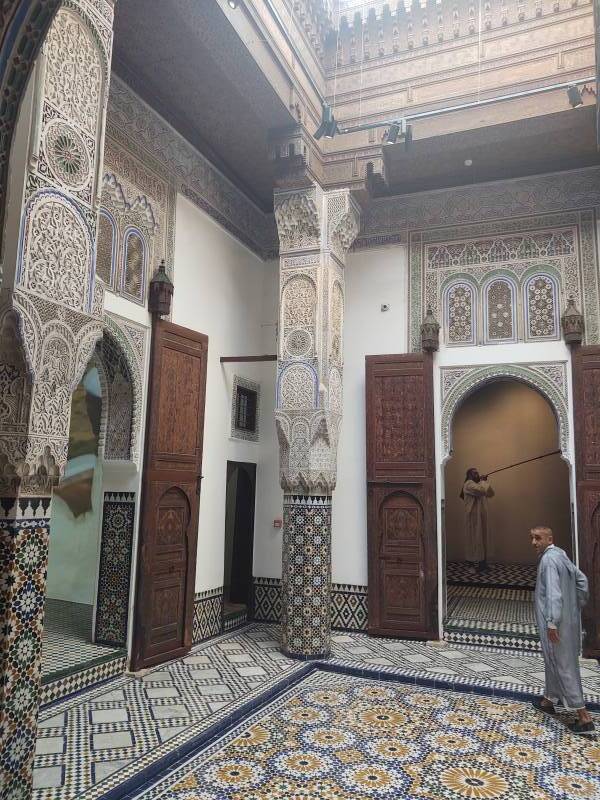 Dar Jama'i, also spelled Dar Jamaï and simply (but misleadingly) Dar Jamai, is a late 19th century palace built in 1882 by Mokhtar ben Arbi el Jama'i. He and his brother served as Grand Vizier under Sultan Moulay Hassan (ruled 1873–1894).
When that Sultan died in 1894, his younger son Moulay Abdelaziz was installed on the throne with the assistance of Ba Ahmed, who happened to be a rival of the Jama'i family. And so the Jama'i family fell from power, and many of their assets, including the Dar Jama'i palace, were confiscated. The Dar Jama'i palace was given to the Glaoui family.
Then the French colonial rule came along. In 1912, with the establishment of the French Protectorate, the French colonial rulers seized control of Dar Jama'i. They first converted it into a military hospital. Then, into a military court. And then, in 1920, a Musée d'art indigène, meaning the rather unexciting "indigenous costumes, jewelery, and personal items" theme that it maintained until the very early 2020s.
But now, wow, it's very different.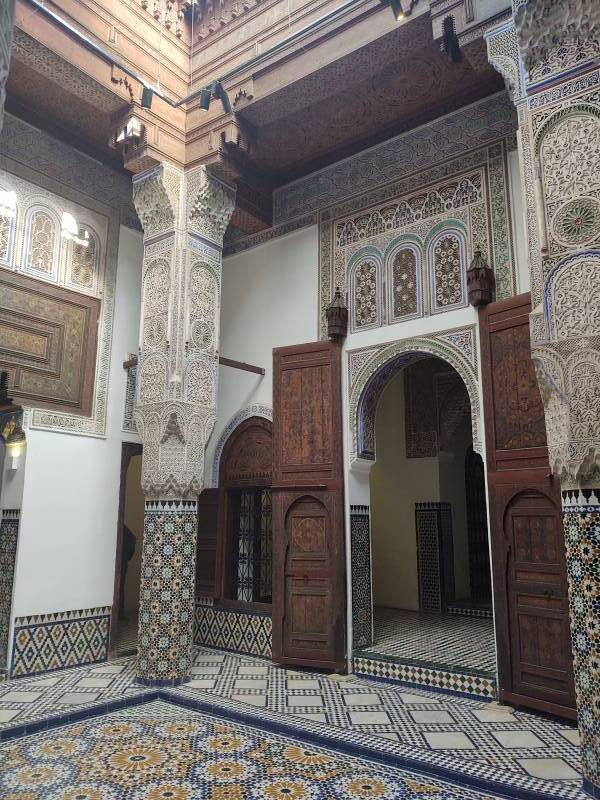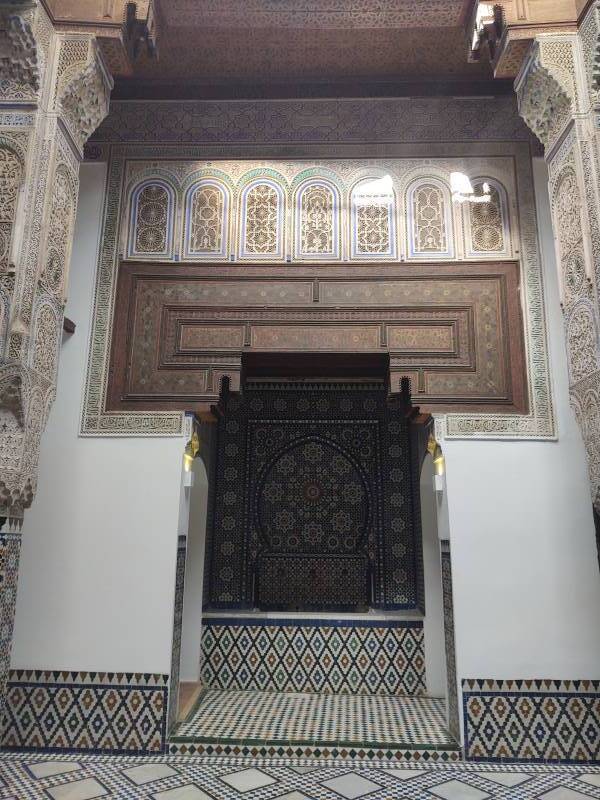 The museum is an immersive experience in Moroccan architecture and music.
The overall design follows traditional Moroccan architecture. Carved and painted wood, carved stucco, and multicolored zillij mosaic tilework cover the surfaces.
Each room has Moroccan music playing, and there is a wide range of choices. Many of the rooms also have video panels showing the artists performing what you are hearing.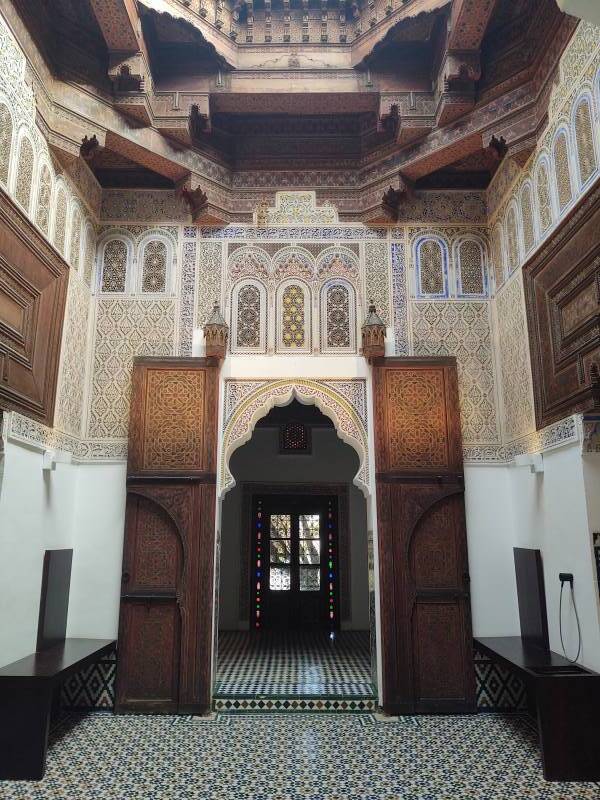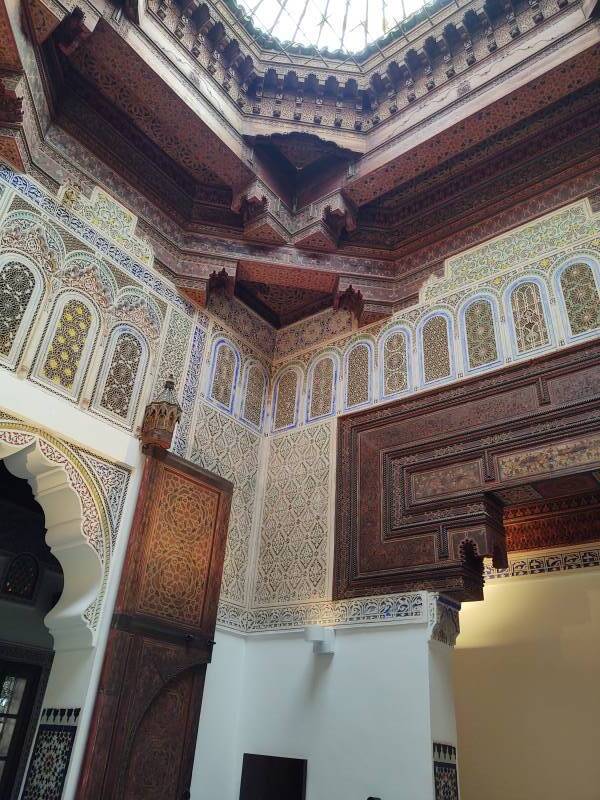 Many classic rock artists and other musicians of the 1960s and 1970s traveled to Morocco. Keith Richards, Mick Jagger, Jimmy Page, Robert Plant, Jimi Hendrix, members of Pink Floyd, members of Jefferson Airplane, Frank Zappa, Paul Simon, Cat Stevens, and many others spent time in Morocco, meeting and playing with local musicians. Those based around London were just a three to four hour flight away from Morocco.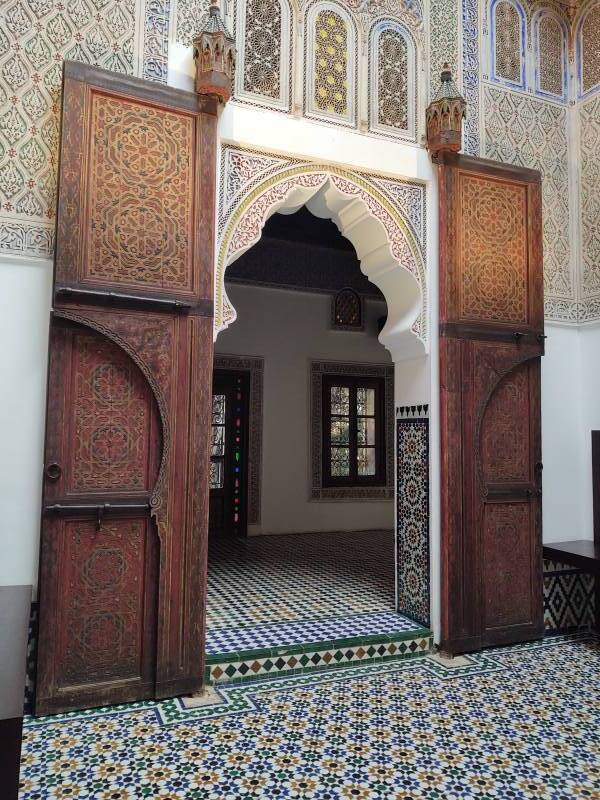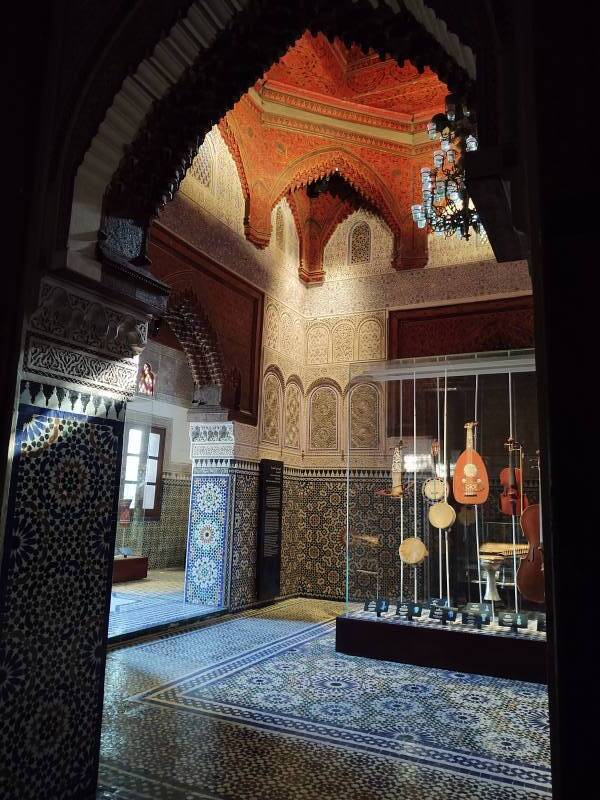 In 1994 Jimmy Page and Robert Plant recorded their No Quarter album, recording part of it on the Jama'a el-Fnaa square in Marrakech along with several Moroccan musicians.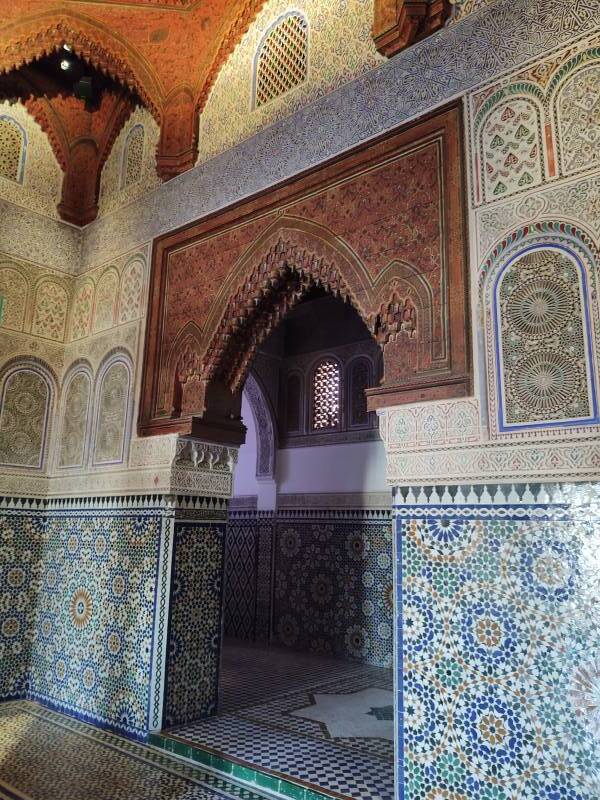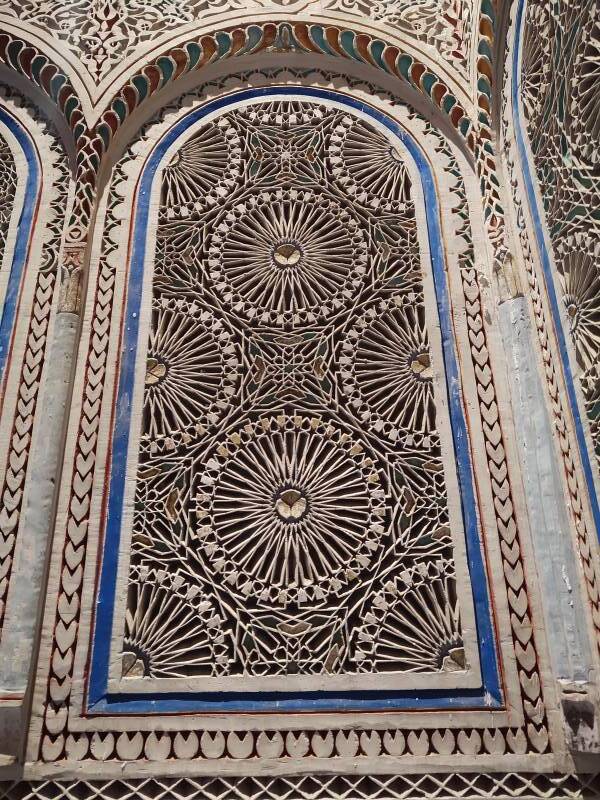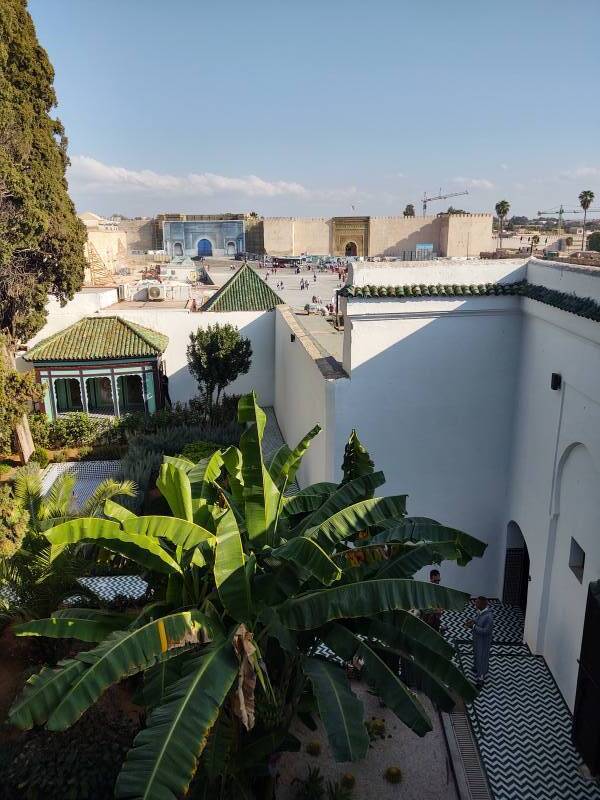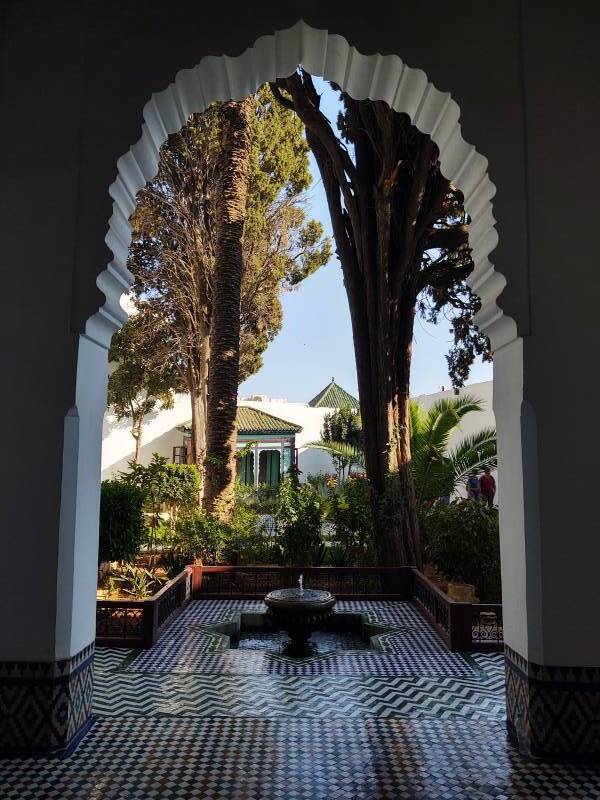 Now it was time to continue east on a train to Fez.