From Meknès to Fez
From Meknès to Fez by Train
I had been in Meknès seeing its kasbah and medina, visiting the mausoleum of Moulay Isma'il and the wonderful music museum, and making a day trip to Volubilis.

Now it was time to continue on to Fez, a short train ride to the east across north-central Morocco.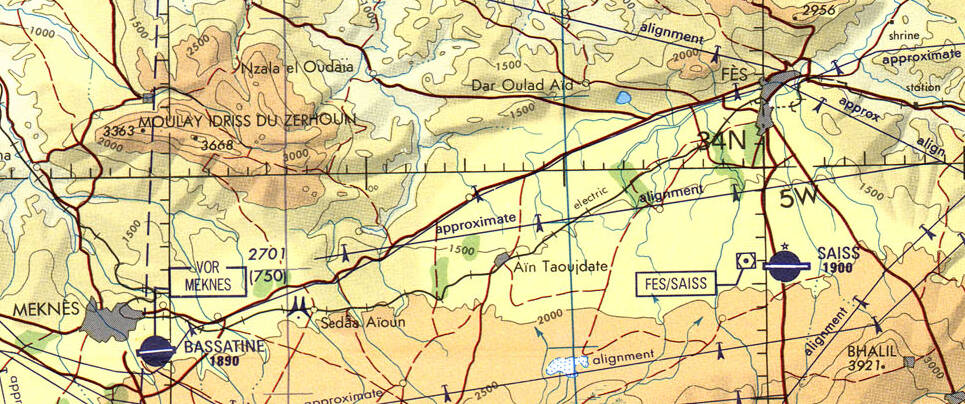 I packed my things, paid the small city tax added to accommodations throughout Morocco, had a late breakfast at a cafe on Place el-Hedim, and took a petit taxi to Gare al Amir Abdul Kader, the train station closer to the medina in Meknès.

Once there I bought my ticket to Fez. There was a train every hour. I had checked that in advance on www.oncf-voyages.ma.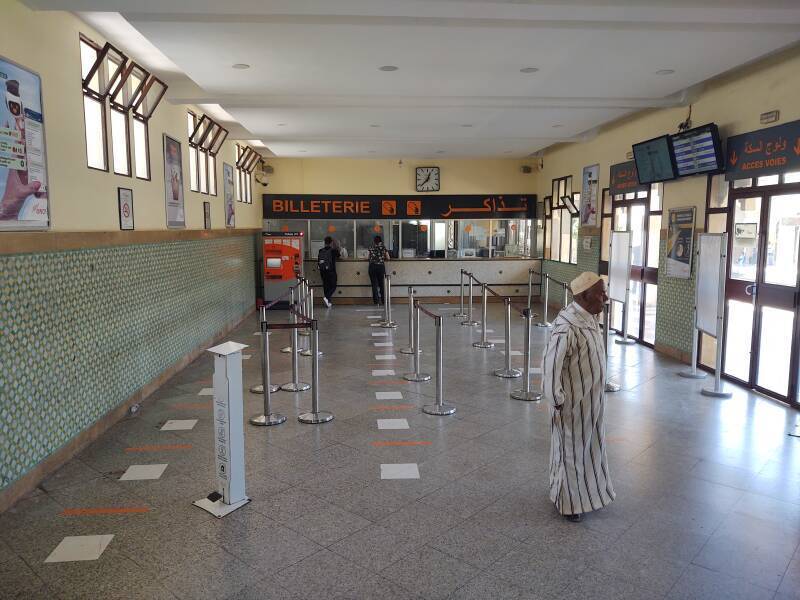 The ticket was just 30 Dirham or US$ 2.79 for a 45-minute trip to Fez in First Class seating. That means compartments of three seats facing three seats with cloth upholstery and broad armrests and headrests, versus more crowded four-facing-four on vinyl seats in Second Class. Once again the Man in Seat 61 had provided excellent advice regarding train travel.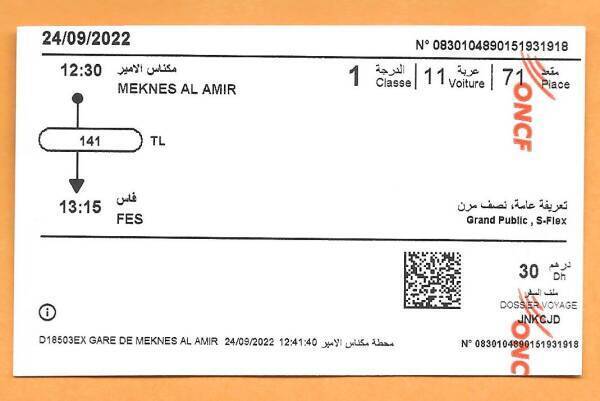 Once I had my ticket I needed to hustle down the stairs, through the underground passageway, and up to the east-bound platform.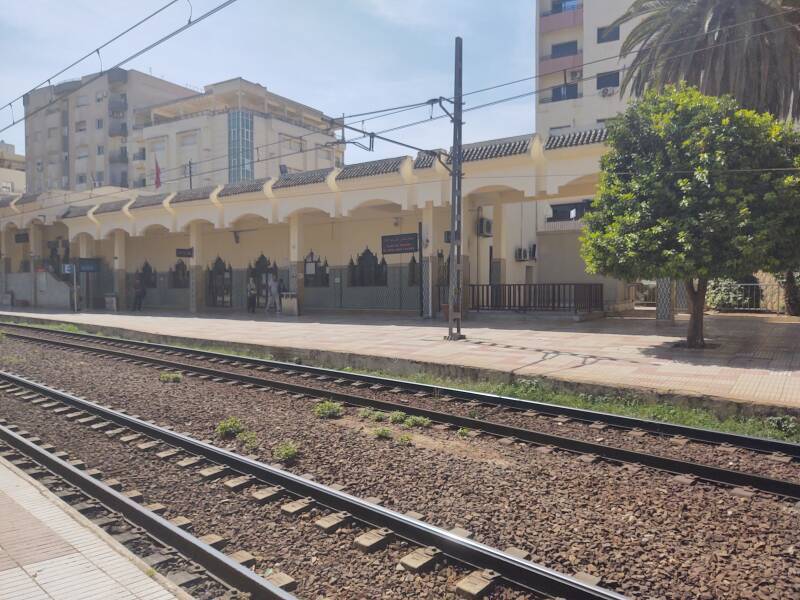 My train arrived soon after I got to the platform.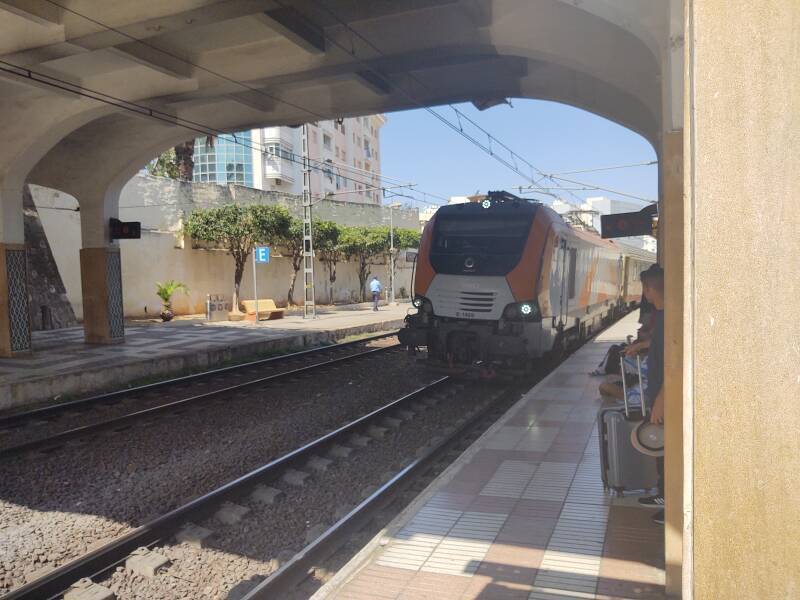 The First Class car was, as usual, at the rear.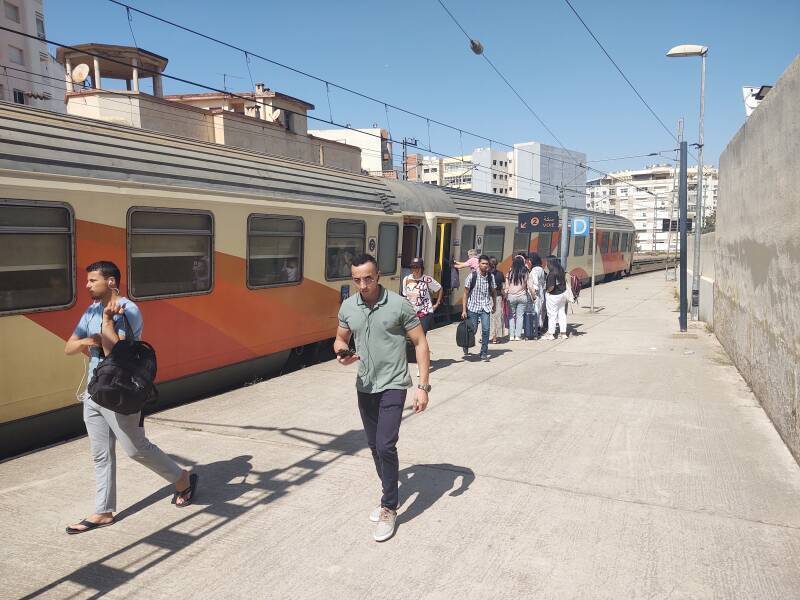 People have gotten off the train coming from Kenitra via Sidi Slimane and Sidi Kassem. Now those of us going to Fez can board.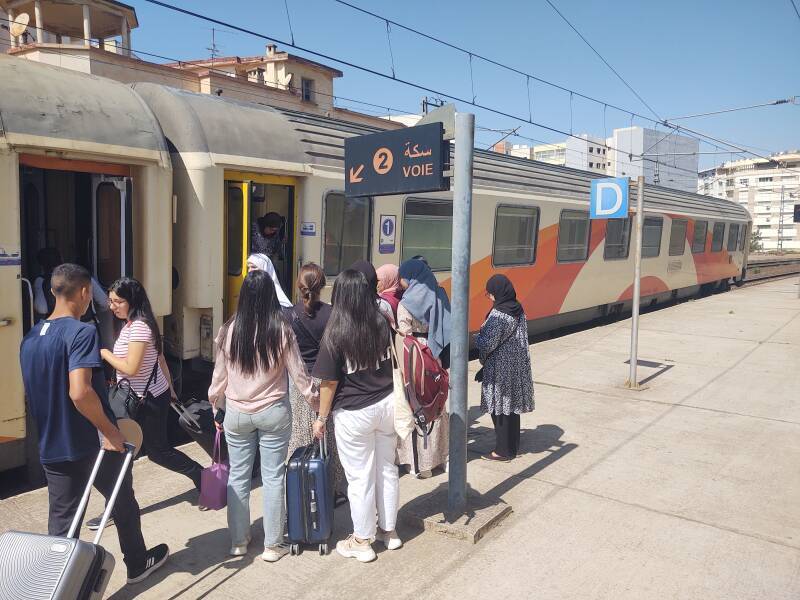 The First Class car, no smoking, with air conditioning. Nice.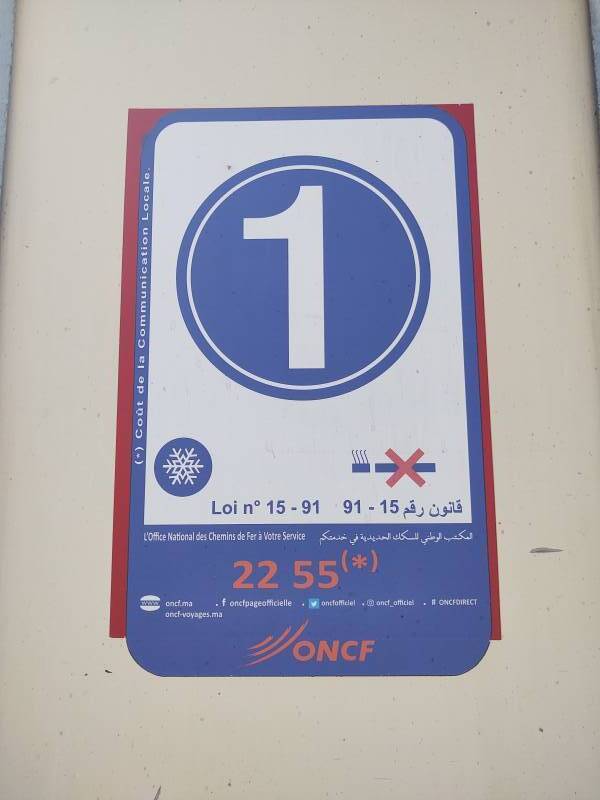 Soon we were rolling east from Meknès to Fez, past olive orchards and other agricultural land.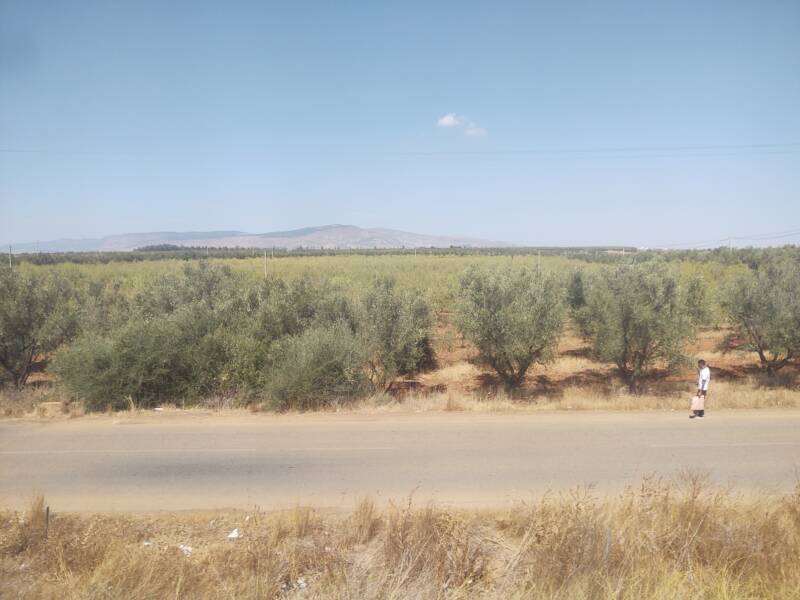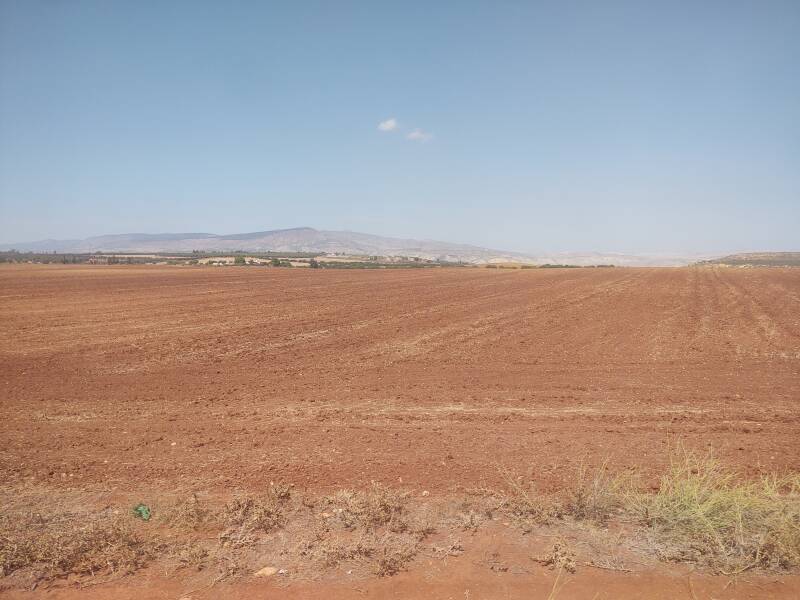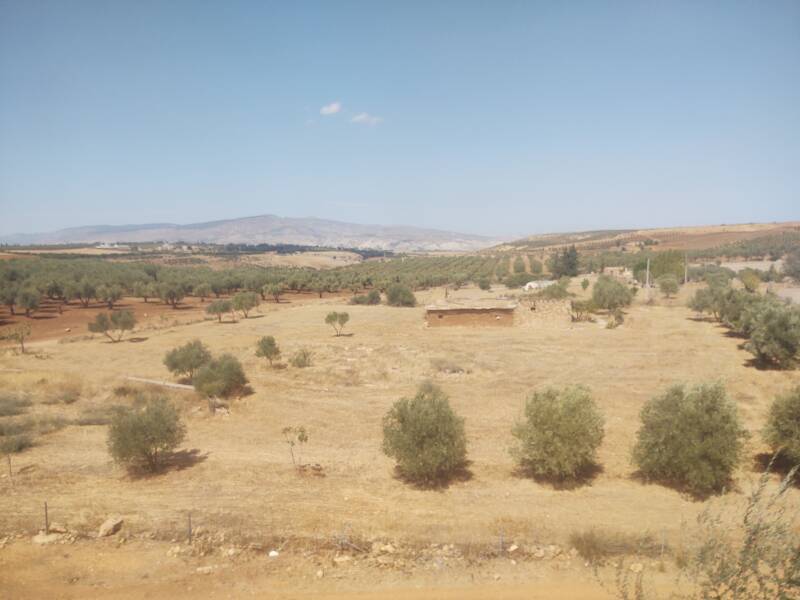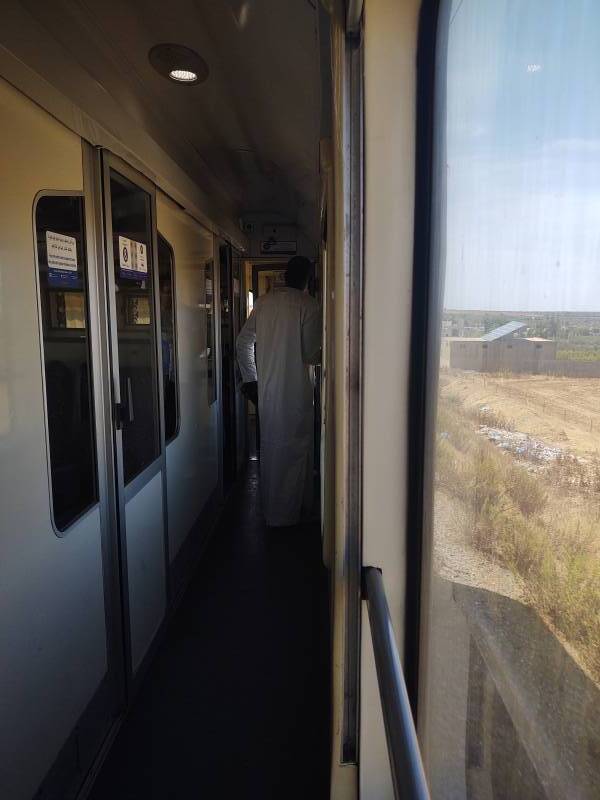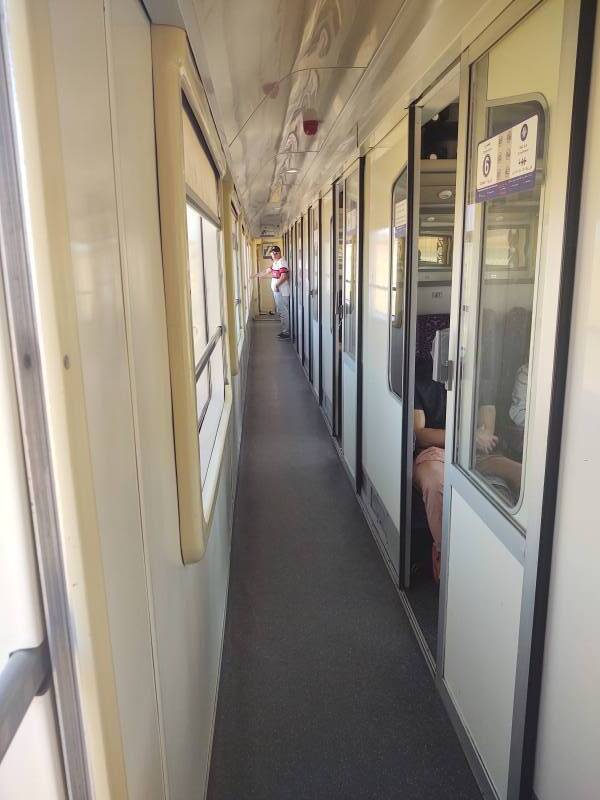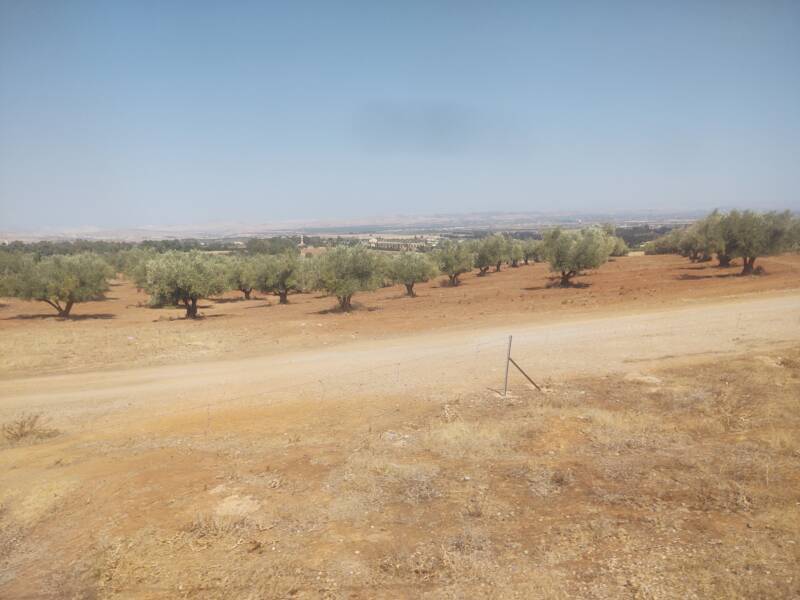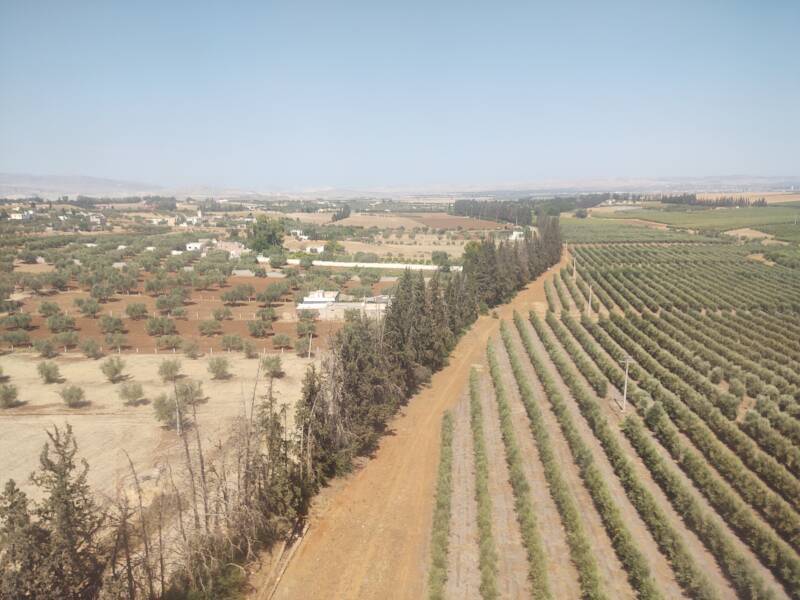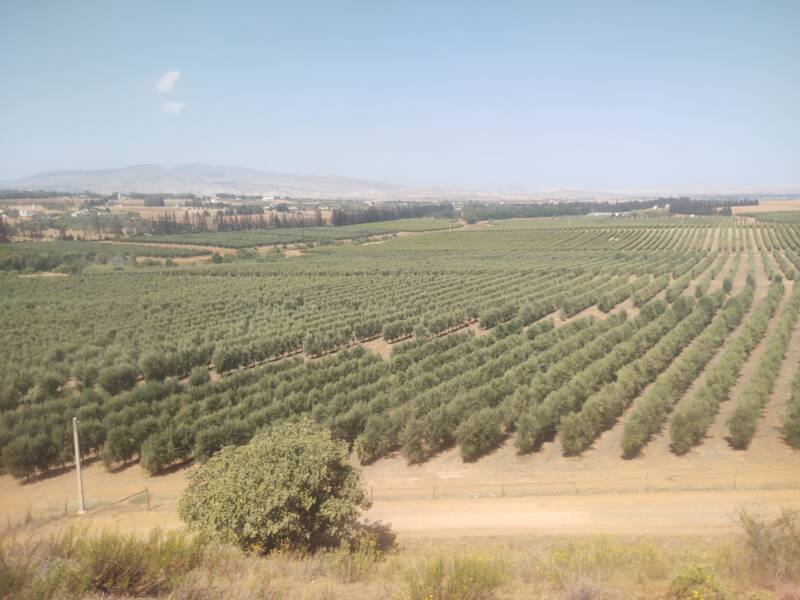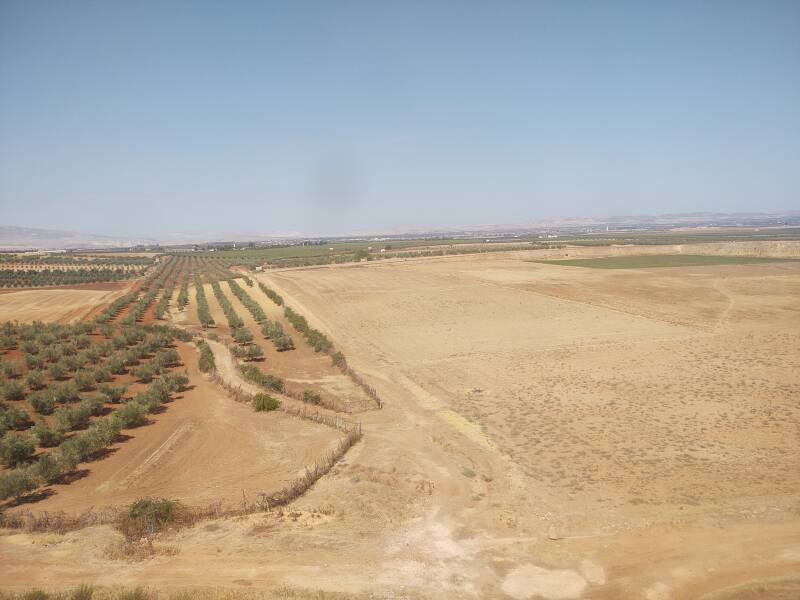 Arrival in Fez
We soon arrived at Gare de Fès.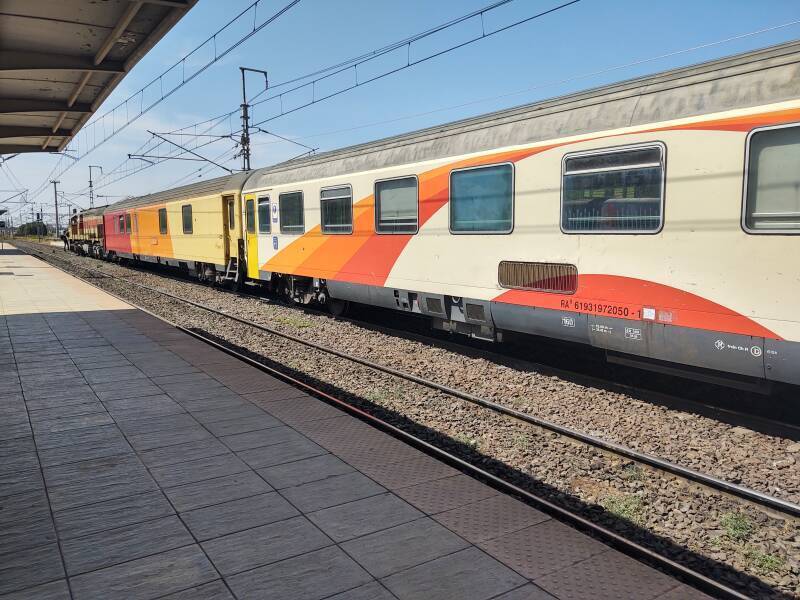 This was the last stop for this train. Some trains continue eastward to Oujda, near the Algerian border.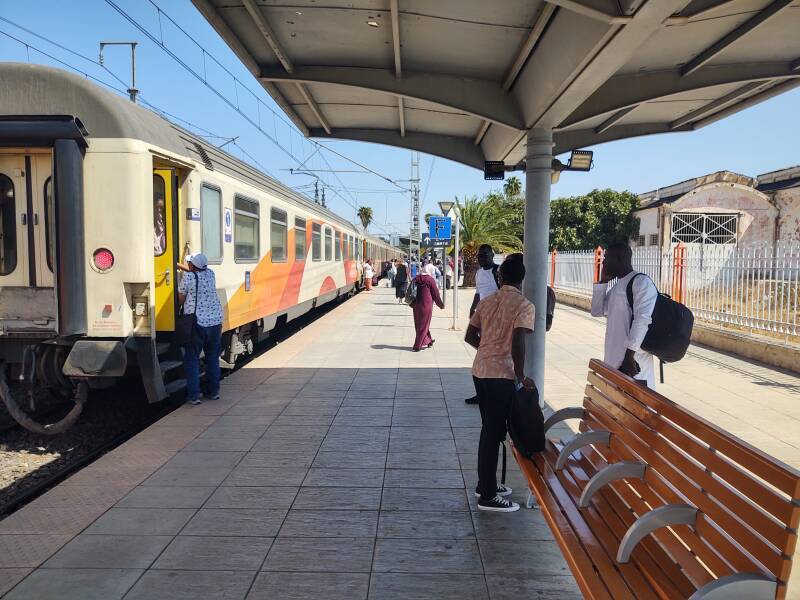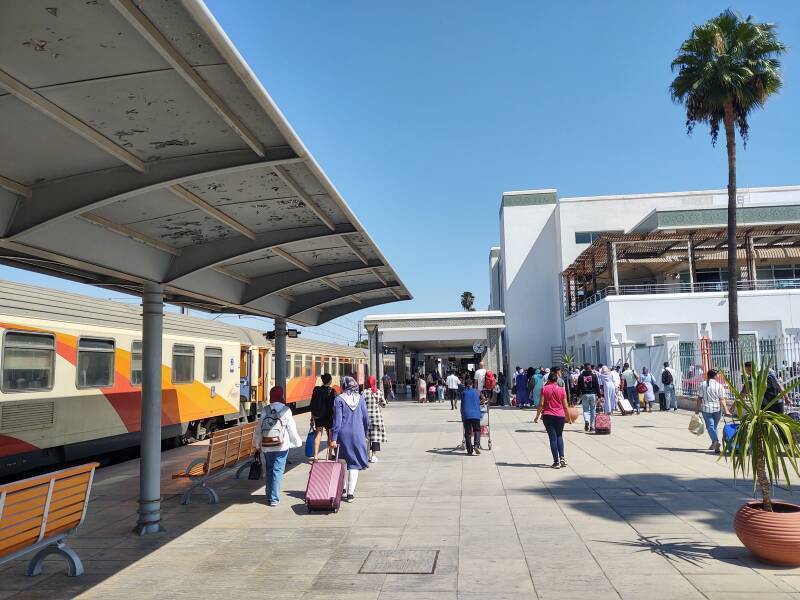 Gare de Fès is in the ville nouvelle, the "new town" area established during the French Protectorate of 1912–1956. Just as I had seen in Tangier and Meknès, and as I would later see in Marrakech, there is an extreme contrast between the medina and the ville nouvelle in any Moroccan city.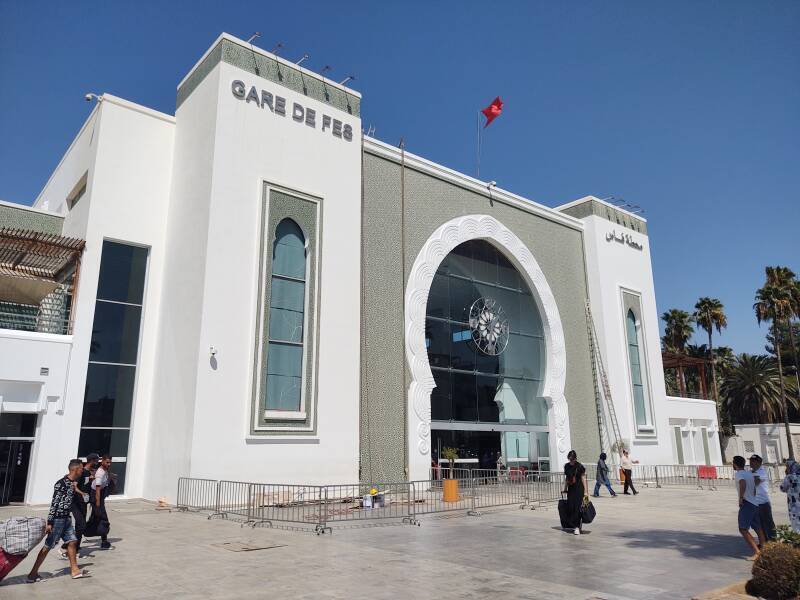 There was a swarm of taxis and taxi touts beside the station and out by the main street. I worked to ignore everyone until things had settled down somewhat.
One driver already had one rider sitting in the front. I said that I wanted to go to Place Boujloud, where the gateway Bab Boujloud leads you into the medina.
The driver spoke something like John Lee Hooker French, a dialect seldom heard outside the Francophone districts of Chicago and the hill country of northern Mississippi. He said he could take me to Place Boujloud, and seemed ready to break into a verse of Boom Boom when he asked where I was from and I said that I lived near Chicago. Montez! Allons-y! Off we went!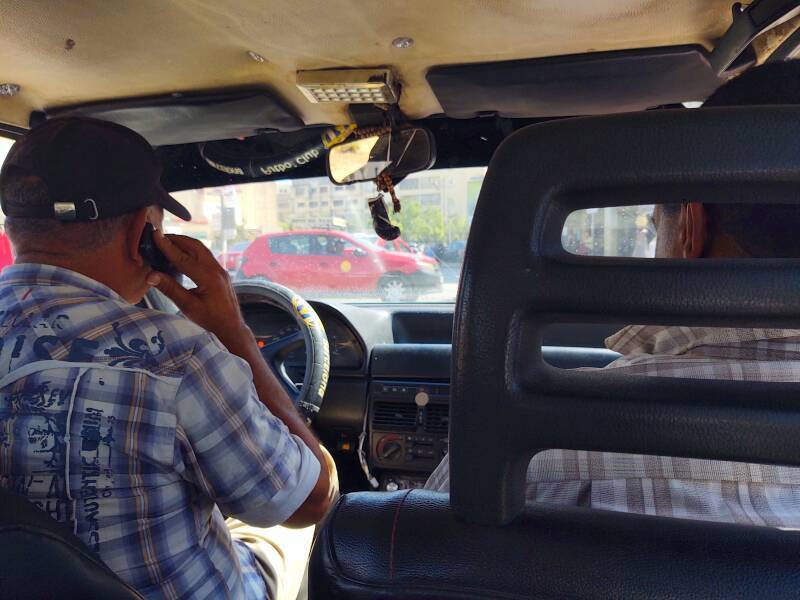 Now I needed to walk from Place Boujloud into the medina and find my guesthouse.